If you've already confessed your love for our goddess and slay-vior Queen B, then Ivy Park's Autumn/Winter 2017 campaign is about to have you shook. While the latest collection definitely makes good on their ethos of "strength beyond measure and individuality," it's Ivy Park's first male face, breakout model Ralph Souffrant — alongside the likes of trans actress and activist Laverne Cox — who is leading the charge.
In fact, the Haiti-born New Yorker has been making waves in the industry from day one — you might recognize him from Kanye West's Yeezy Season 3 fashion show, which he was immediately booked for after being signed. In the years since, Souffrant has become a social media star and gone on to feature in mega campaigns for Nordstrom, Equinox, and Calvin Klein, just to name a few. We caught up with Souffrant to talk becoming the pressure of representing the Beyoncé brand, self-acceptance and his fast-track to success.
You're originally from Haiti but moved to Brooklyn at nine years old, tell me a little about that experience...Did you just adapt to being different or was it a case of finally being accepted?
When I first came here it was kind of hard for me because I had to learn how to speak the language, I had to understand that the American culture is not the same as the Haitian culture. I had to basically adapt and when I first moved here it was also kind of hard for me to make friends because I feel like they didn't understand who I was as a person. The fact that I wasn't able to speak English helped me in a way because I didn't really understand what my classmates were saying about me until later when I finally learned the language, when I could find out "Oh this is what you guys were saying about me?" I feel like it was hard.
I also had an issue with how I looked — they didn't know how to accept me. They didn't want to talk to me or even shake my hand sometimes. That was the issue, my look and the fact that I did not speak any English...I said to myself that this is just who I'm going to be and this is who I'm going to be forever, so I basically have to suck it up and learn to grow up. Up until high school I learned to grow up and understand that people are going to make fun of me. I just wish sometimes that people would take the time to understand who a person is before they push them away. It would make the world a better place.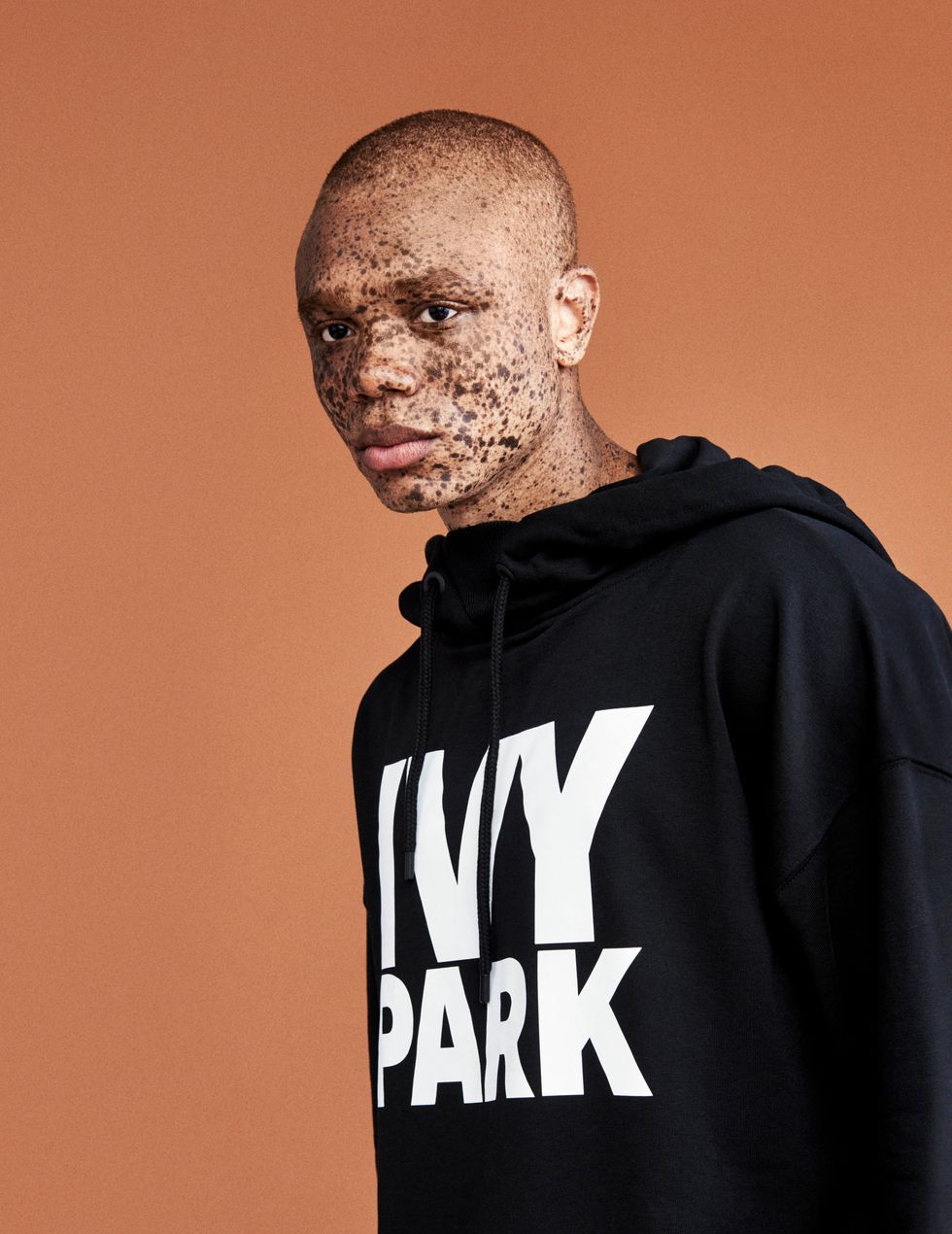 Was modeling something you always saw for yourself?

I went out to pursue it because I was told by people that I should model. So basically it kind of followed me. When I was going to College, on the street, on the train, people who didn't know anything about fashion they would tell me, "Hey you should go and pursue modeling, give it a shot." It all started in the park where this photographer came up to me and told me I should model, and two years ago I walked into an agency.
I read the same day you got signed, you also got booked for the Yeezy show. How was that moment for you?
Truth be told I never had an experience like that before. With that being my first time in front of a bunch of people it was overwhelming. It's not just a typical shoot where there's just a bunch of models hanging out and having a photoshoot, it was a Kanye West fashion show. It was overwhelming, it was super crowded. I was around a bunch of people that I'd see on TV all the time so I was like "Whoa don't tell me this is happening here," I was shocked. At the same time I was humble in accepting the fact that this is going on.
Did you feel any pressure as the first male face of Ivy Park?
Yeah I feel pressure because after this campaign I just feel like there is a lot more to come, a lot more questions such as the ones you ask me now. Every time these questions arise they always put some type of pressure on me. I always feel like, "Damn I have to talk about my childhood and I have to talk about the hardships that I had coming into this country."
Right and there's obviously more to you than your upbringing. What do you want people to know about you besides that aspect of your life?
I want people to know that I'm an individual...I'm a human being too. You know I laugh, I have feelings, if you say something it can be hurtful. I want people to think of the things that count when they look at me.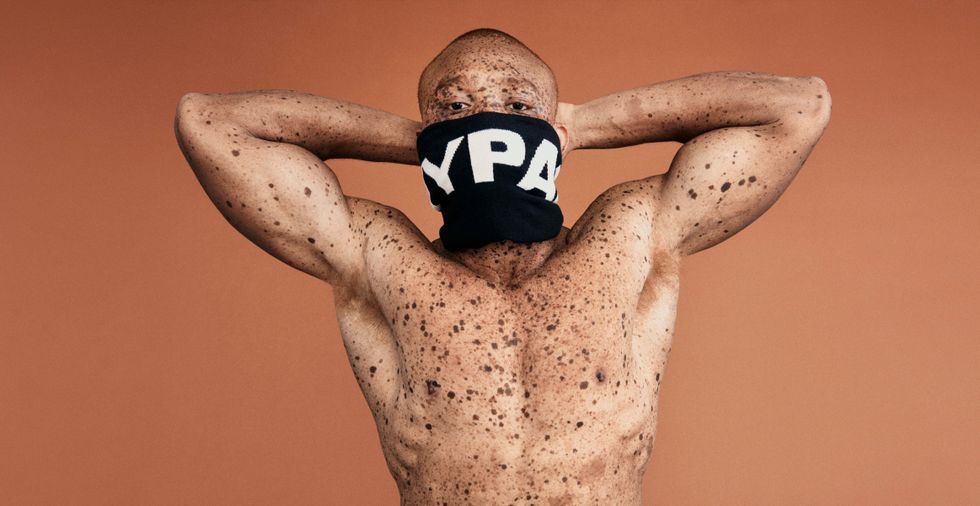 You're definitely blowing up, how has it been adapting to your new lifestyle? Have you found any parts of the industry particularly difficult?
It's an amazing experience because you build memories, but you can't really go back to them. What I mean is, you work with one person today and the next time you work it can be very difficult to work with that same person again. You still build a great deal of memories with that person, and you get to chat with people that you're not going to see but you know that. You're probably not going to see that person ever again. I can't remember the last time I saw this guy I shot with before, I was never able to shoot with him ever again. It's been two years now. You build great memories with people who you will never see again probably. It's almost like one hundred percent that you will never see them again. But the whole traveling aspect I love it because you get to see different places and get to learn another country. Everything is always new that's what I like about this business so far, everything is always new. It's never the same.
I know you said enjoy exercising, but are there any specific work-out routines or skincare regimens you do?
I do calisthenics. Calisthenics is when you use your own body weight, so when I do calisthenics it's like going to the park and doing pull-ups, and sit-ups, and stuff like that. It's calisthenics and you can really do it anywhere. That's the way I keep my fitness lifestyle going.
The latest Ivy Park campaign emphasizes self-confidence and individuality, when do you feel most confident?
I get my individuality from physical fitness. I look good when I take off my clothes and I feel fit, but I do not want people to feel like fitness is the only thing especially if you're being body shamed. I want people to help each other and not talk down to each other. It's a lot going on out there in the world and sometimes we need the hand from each other. When I'm in the city sometimes I'll see a person dying on the street or fall to the ground, I'll pick up the phone and call the ambulance or call 911 and ask for help. I look at the people who are around me and they're just walking by and looking. They're just looking. I say to myself, "How could you?" I want people to be more helpful, more loving, and more caring. Take the time out to understand who people are, as human beings. We all have an obligation to each other. I think society would be a better place. We all would be happy.

See the campaign images for Ivy Park's Fall collection below.
Images courtesy of Ivy Park