Multimedia artist, character actress, and self-proclaimed "object choreographer" Isaac Pool combines unlikely found objects and materials — pickles, lipgloss, and foil are of the lot — for his vaguely glamorous sculptural oddities.
Sock-encrusted vases and reimagined "trash" will fill the Knockdown Center in Queens for Pool's first New York solo exhibition, 40 Volume, which will comprise a gallery installation and sitcom-length play.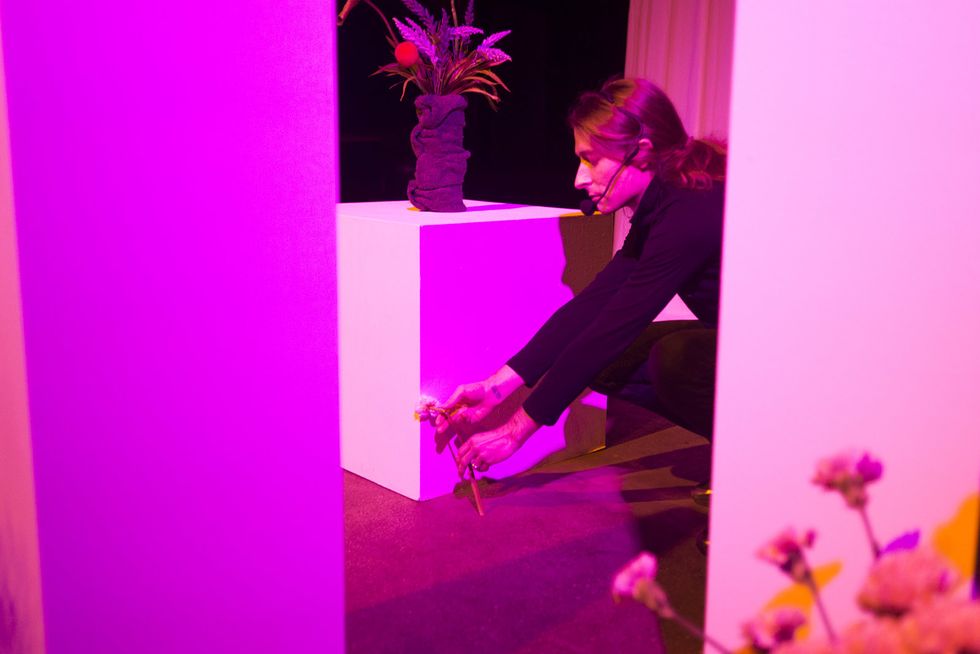 Sparkling dollar store concoctions see the artist's meditations on waste, material-driven lifestyles, aesthetics, and formalism in art. The characters of 40 Volume's play will be present throughout the exhibit; during the performances, they will bring sculptures from the show on stage for a tongue-in-cheek discussion about gender and class.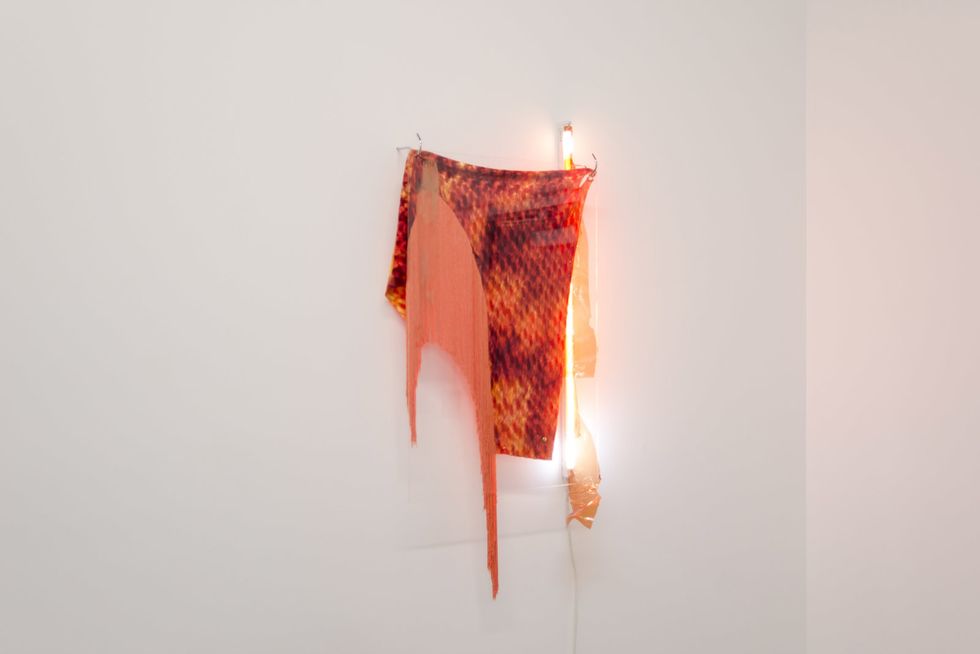 Dorito Flag, 2016, acrylic, hardware, pigment, crushed stretch-velvet, fringe, fluorescent light, melted light-ing gel, safety pins, and metal stud 44" x 24" x 6"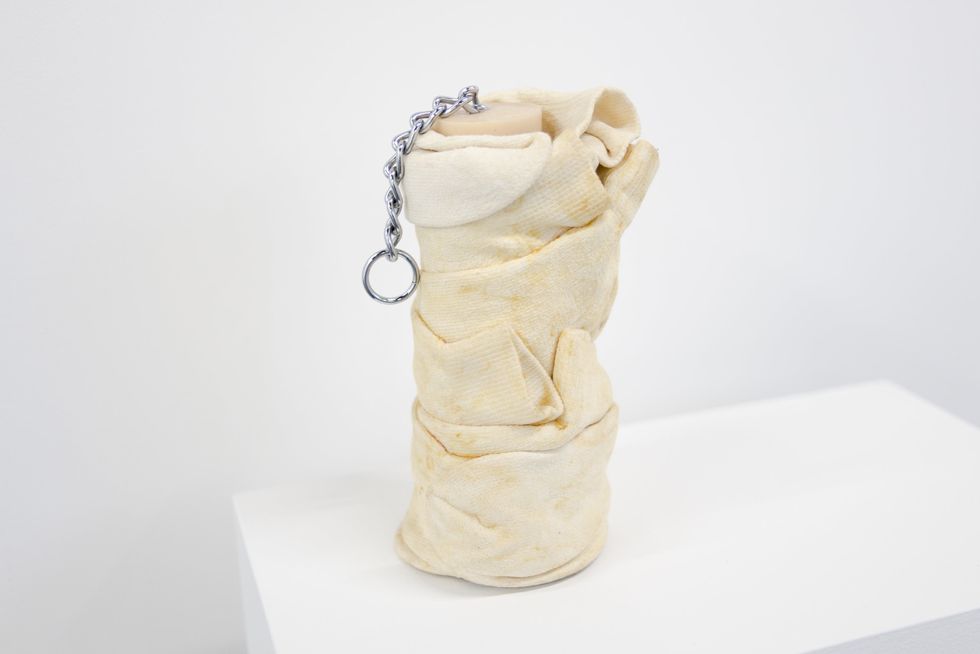 White, 2013, glass vase, socks, hair gel, and chained rubber dong, 12" x 6" x 6"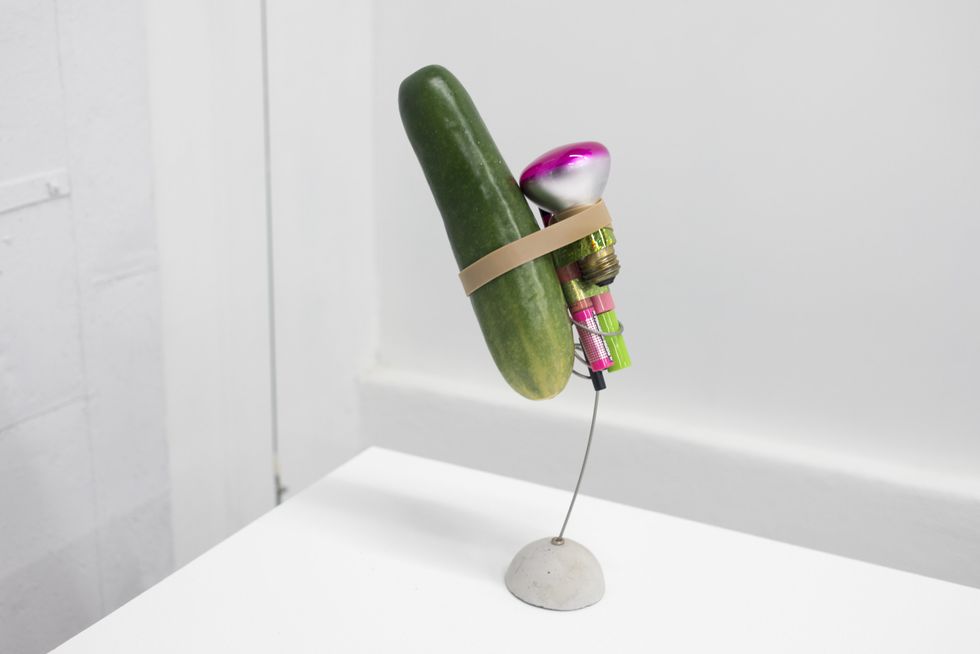 Starter Pack, 2017, ceramic and wire base, plastic cucumber, rubber-band, lightbulb, eyeliner, mascara, and Heatherette for MAC lipgloss 16" x 6" x 4"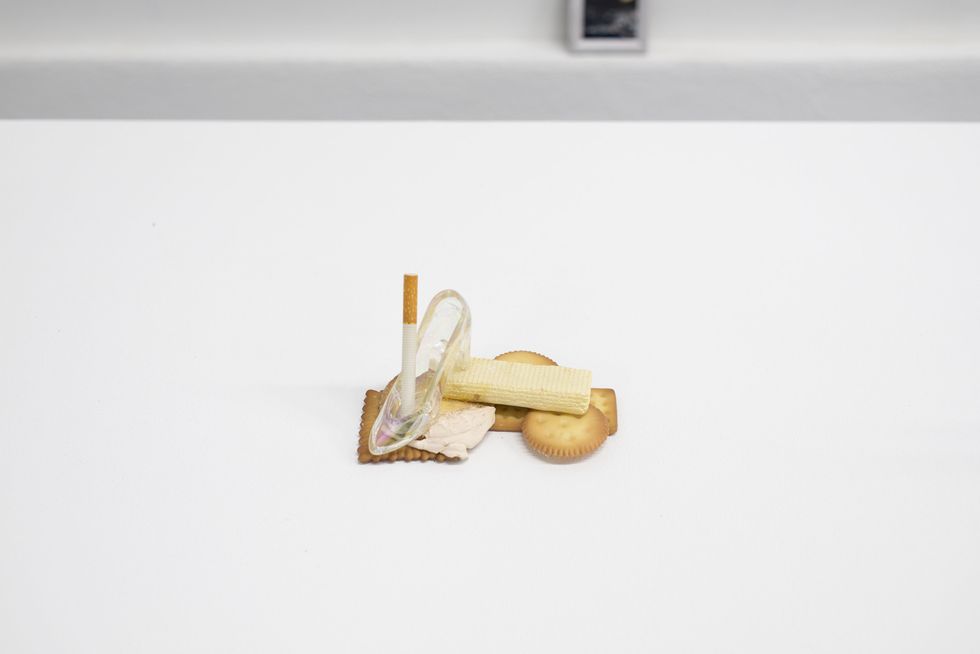 Goop, 2016, plastic cookies, spackle, foundation, plastic heel, and eCigarette 7" x 4" x 4"
40 Volume will be on view at the Knockdown Center through February 25. Gallery hours are Thursday and Friday from 5 PM to 9 PM, Saturday and Sunday from 2 PM to 8 PM. For more info, click here.