Gucci just keeps evolving. Alessandro Michele's Fall '18 collection for Milan Fashion Week was fabulously over-the-top and unexpected, with models carrying severed replicas of their own heads.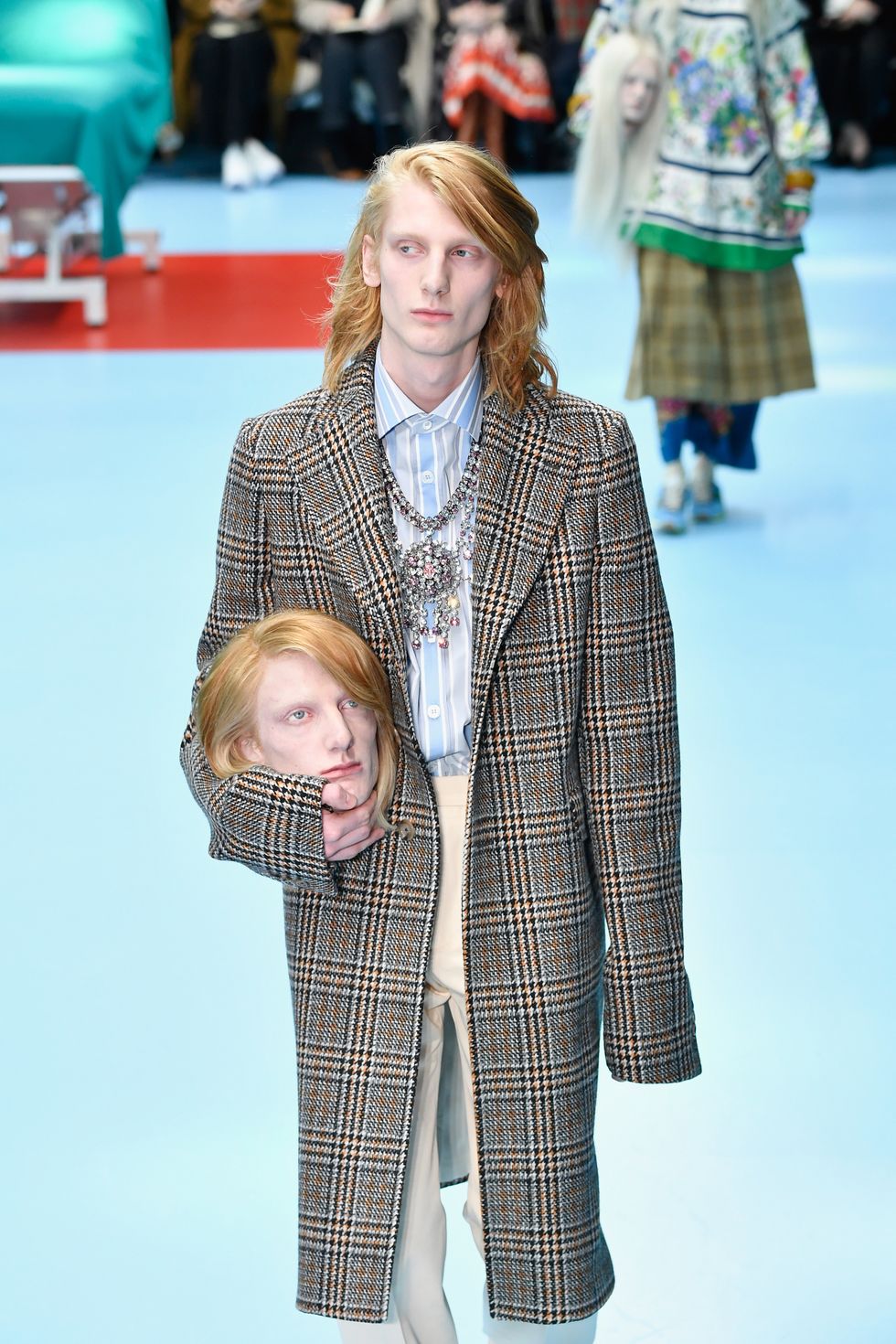 Titled "Cyborg," the collection is a representation of the "post-human" world we live in. Models also sported balaclavas and elaborate headdress/masks, and a mish-mash of prints influenced by cultures around the world contributed to the pan-global, futuristic feel.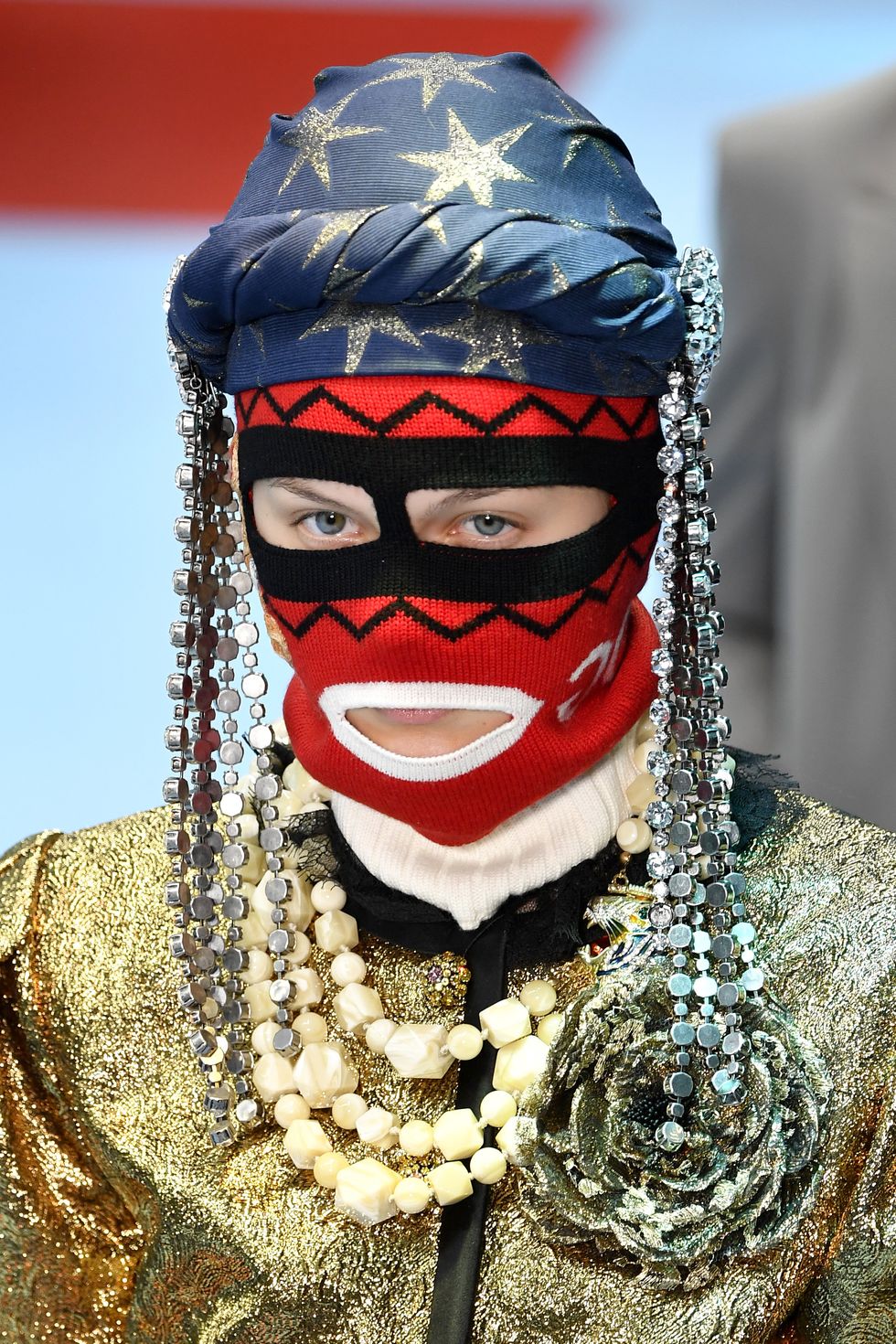 Even amidst all that, the real showstopper was a tiny, hyperrealistic dragon cradled by a model down the runway:

Gucci's Instagram says the dragon was inspired by "'Legend of the baby dragon in the jar,' the real story of an author who staged finding a baby dragon in his garage in Oxordshire, England. We're just going to pretend it was real.
Images via Getty