Born and raised in LA under the shadow of the Hollywood sign, Glüme has always led a life fit for the silver screen. A child actor that got her start on Broadway at the age of six, the self-professed "Wal-Mart Marilyn Monroe" has sublimated a life rich with triumph and tragedy into fodder for her musical career, with a disarmingly earnest yet endearing approach to songwriting that's been winning over hearts left and right.
Fresh off the Valentine's Day release of her sophomore LP, Main Character, Glüme returns with a new visual for album cut "Brittany" that sees the artist turning the rose-tinted fog of infatuation into a psychedelic acid trip with a twisted come down. Co-written with Sean Ono Lennon, the track swoons with a carousel of synths and lilting guitars as Glüme indulges in the bliss of newfound love, letting the world melt away in the process.
"Brittany was about meeting someone who makes it seem like the whole world changes for you and opens up," Glüme says of the track. "It's a beautiful dream, and then the come-down when it turns out it was just a dream, after all."
Glüme goes on to explain her decision to focus on the dreamy lovestruck early stages of a relationship: "There's already so much out there about leaving this kind of unstable relationship, about the dissolution, but it's also a thing where you can feel alone, even gaslighted, when you remember just how intoxicating it is in the beginning."
The music video finds Glüme dramatizing this fantasy in a high-glam haze of eroticized suburban domesticity before descending into trippy madness. Directed by Manny Liotta, the visual features works from artist Kendalle Getty, who also appears in the video and provided her own home as the backdrop for Glüme's love drunk spiral. From crystallized chairs to stacks of half-finished plates of food and a screaming manticore-inspired portrait that is truly the stuff of nightmare fuel, the video sees Glüme push the banal hedonism of her infatuation into the realm of an Ari Aster-esque psychological horror as she loses her sense of self in the process.
Glüme finds a certain fascination in being blinded by love. "It's this feeling like you're not in your regular life anymore," the artist says. "The colors are brighter, there's beauty all around, the curtains are always billowing in the wind, and then when it's gone, it can be hard to believe. We talked about it like getting hypnotized, abducted by aliens, or like going on an acid trip. And while neither [Manny] nor I have done any of that, we could relate based on this feeling of being charmed."
Check out the PAPER premiere of the official music video for Glüme and Sean Ono Lennon's "Brittany" below.
Related Articles Around the Web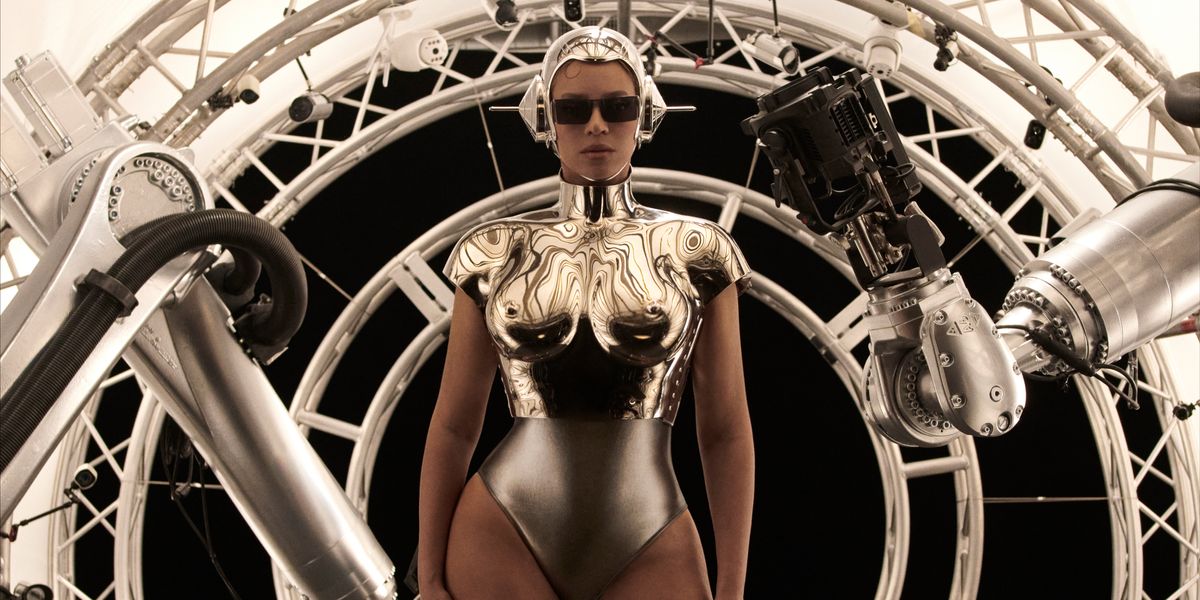 Music
Story by George M. Johnson / Photography by Mason Poole / Styling by Shiona Turini / Hair by Nakia Rachon / Make-up by Rokael Lizama / Creative direction by Andrew Makadsi
Story by George M. Johnson / Photography by Mason Poole / Styling by Shiona Turini / Hair by Nakia Rachon / Make-up by Rokael Lizama / Creative direction by Andrew Makadsi
01 December