On Friday, September 20, millions of people will take to the streets during the Global Youth Climate Strike to demand action on the Climate Emergency.

It all started in August of 2018, when Greta Thunberg, then 15, began skipping school on Fridays to protest politicians' inaction on climate in her home country of Sweden. Just thirteen months later, Greta's solo strikes have grown into the Fridays for Future movement with students striking weekly across the globe, earning her a Nobel Peace Prize nomination and shining a light on the power of a generation tasked with enduring the worst effects of climate change.
But today's strike is not just for students. People of all ages are encouraged to join strikes taking place in over 800 locations across the US and in 150 countries. The strikes are set to be the largest climate mobilization in American history, raising awareness for the U.N. Climate Action Summit in New York on Monday, where leaders are expected to deliver concrete visions for reaching net zero emissions by 2050. A second global strike is planned for September 27 following the U.N. General Assembly.
New York City announced that its 1.1 million public school students would be excused from school to attend the strike, inspiring major metropolises around the world to do the same. Major retailers like Ben & Jerry's, Patagonia and Lush will be closing physical stores, and over 1,500 businesses will be participating in a digital climate strike, with websites such as Tumblr, Kickstarter and WordPress going dark and diverting traffic to the Global Climate Strike site.

Although employees from major corporations such as Amazon, Microsoft and Google also plan to take part in the strike, the true backbone of the movement are the Gen Z activists who refuse to wait for adults and elected officials to take action.
Young people all over the world are getting involved in the cause that will affect them most. While this list is by no means exhaustive, here are some of the youth organizers driving the conversation:
16-year-old Thunberg is currently the face of the youth movement against climate change, having sparked an global movement in 2018 with her demonstrations outside the Swedish parliament. She addressed the 2018 United Nations Climate Change Conference, inspiring students to strike every week around the world. TIME put Thunberg on its cover in May 2019, naming her a "next generation leader."
At 17, Margolin is the founder of the Zero Hour movement. Back in July, Zero Hour organized the Youth Climate March in Washington D.C., the largest climate mobilization by youth of color. Just yesterday, Jamie testified in front of Congress along with Greta Thunberg, shutting down an argument against climate action by the House Committee's leading Republican, saying, "There is no excuse not to take action, to not improve as much as we can in the United States."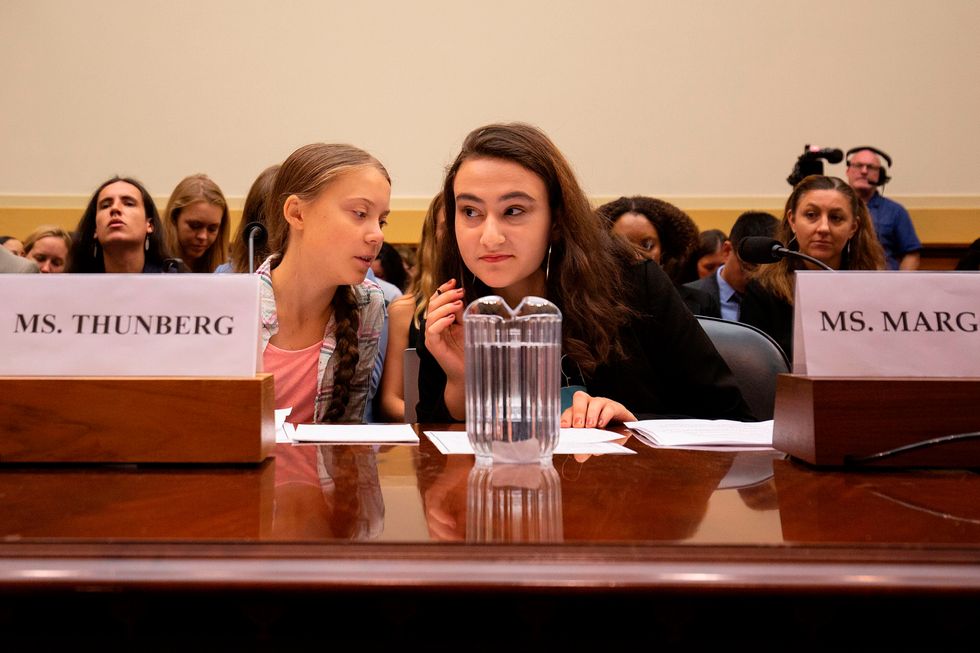 Thunberg and Margolin testifying before Congress on September 18, 2019.
Isra Hirsi
At 16, Hirsi is the co-founder of the U.S. Youth Climate Strike, which drew an estimated 1.6 million students to the streets back in March. Isra, who happens to be the daughter of Representative Ilhan Omar (D-Minn), had already been active in the Black Lives Matter movement and on gun control. After joining her school's environmental club, she learned that communities of color are affected the most by climate change and has become committed to environmental justice and inclusivity in the movement.
Now 14, Villasenor began striking in front of the U.N. in her hometown of New York City in December 2018, spurred into action by the Camp Fire of November 2018 in California. She has since founded Earth Uprising and has led protests at the offices of the New York Times and Fox News, calling for increased coverage and accuracy on the climate crisis.

Nadia Nazar
17-year-old Nazar is the Co-Founder, Co-Executive Director, and Art Director of the youth led climate organization, Zero Hour. She's used her background as an artist to bring awareness to environmental issues, and spoke at the 2018 International Day of the Girl summit at the United Nations Head Quarters about the impact of the climate crisis on girls. She also testified at the House Natural Resources' hearing on climate change urging elected officials to act on climate.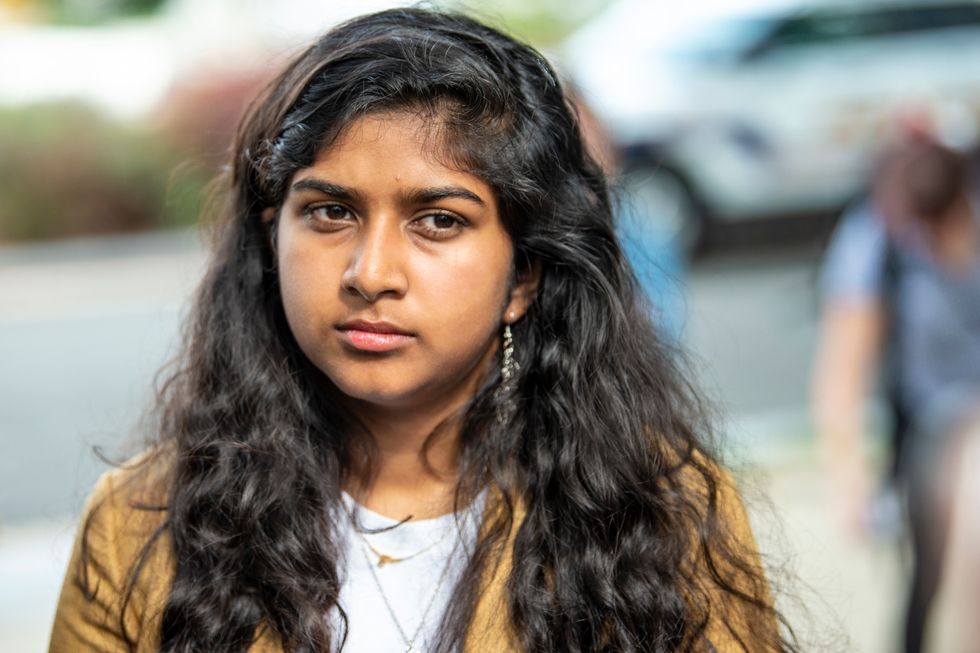 Nadia Nazar
Eder, 19, is the Executive Director of Future Coalition, a network of youth-led organizations across the country that connects and supports organizers in a variety of causes, including climate and gun control. Katie started her first non-profit at age 13, aimed at giving kids a voice through creative writing. After the Parkland shooting, Katie formed 50 Miles More and organized a march across her native Wisconsin to House Speaker, Paul Ryan's home, demanding action on gun violence and spurring a sister march in Massachusetts. Now, through Future Coalition, Katie has teamed up with youth-led organizations across the country to mobilize for the Global Climate Strike and to continue the momentum going forward.
Levi Draheim
12-year-old climate activist Levi Draheim is the youngest of the 21 youth plaintiffs suing the U.S. government for failing to provide a safe climate. His hometown of Satellite Beach, Florida is a barrier island just 13 feet above sea level, and has been impacted by environmental issues as a result of climate change. Draheim started replanting beach dunes following Hurricane Matthew and has been speaking at marches and rallies about the dangers places like Florida especially face.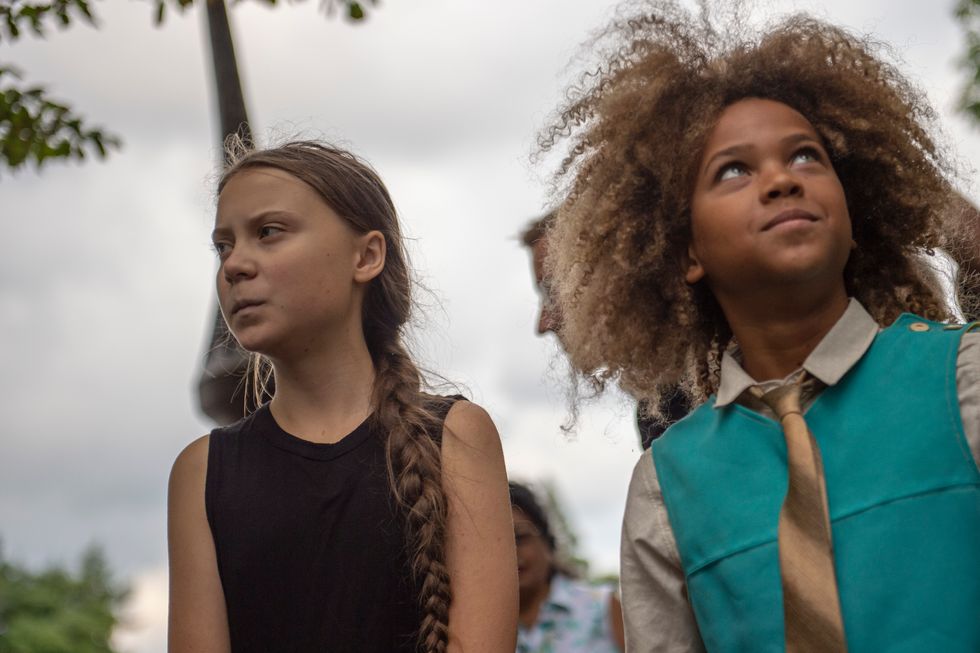 Greta Thunberg and Levi Draheim
Martinez, 19, is an indigenous climate activist, hip-hop artist and the Youth Director of Earth Guardians as well as one of the 21 plaintiffs in Juliana vs. United States — a suit claiming that the U.S. government is depriving youth of their right to a safe climate. He's been speaking out about environmental and indigenous causes since he was 6 years old. Just yesterday, Xiuhtezcatl and Earth Guardians launched NOW, a subscription service that allows people to easily support reducing CO2 from the atmosphere by planting trees.
As Greta says, "Everyone is wanted. Everyone is needed." To find a strike near you, check out the Global Climate Strike site, learn more about the striker's demands here or if you can't strike, click here for other ways to support.
Photos via Getty