In addition to putting out consistently wonderful and surprising pop musique, intergalactic electro-queen D∆WN aka Dawn Richard has been pushing the technological envelope for some time now, with virtual reality music videos and the first-ever 360° livestream performance on Youtube. As her latest creative foray into emerging tech, D∆WN has just released an interactive 3D (4D?) music video directed by Monty Marsh with digital artists Sam Rolfes and Isaac Cohen, for her new tracks "Lazarus" and "Love Under Lights," . "Lazarus" features a shifting video plane with Dawn Richard dancing her ass awf to a Teyana Taylor degree of intensity, which responds to mouse movements and clicks. As you slide into "Love Under Lights," you find yourself in a completely virtual world, with abstract colors and an animated bust of Dawn Richard's head. It's hard to describe, but easy to love and super fun to play around with.
I mean... she did that.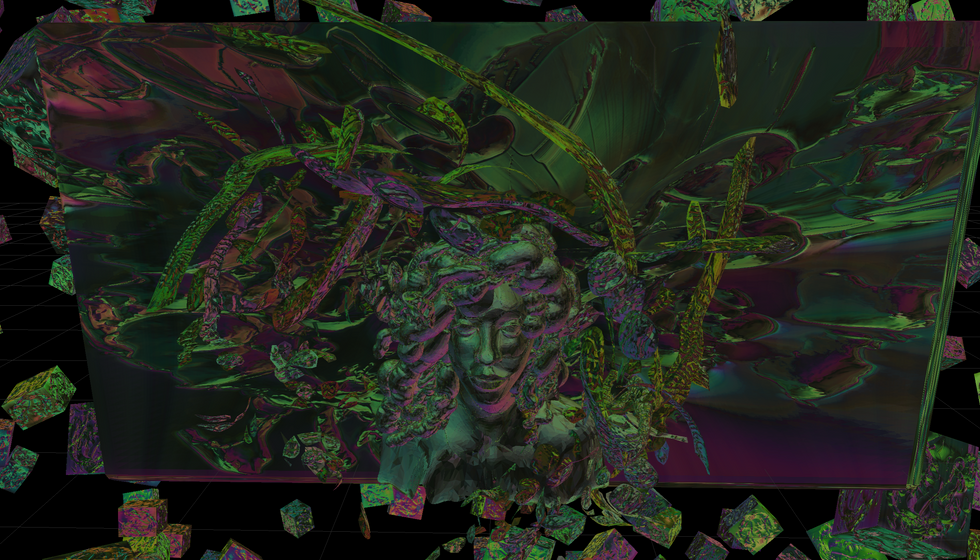 Experience the music videos for yourself below and be sure to click around and get that mouse moving. Just as a note, these videos were designed for desktop, and will not work on mobile.