Rita Ora was the toast of Paris on Sunday evening, where the fashion crowd had gathered to celebrate the launch of her capsule collection with Escada. Ora held court in an all-red outfit from the eight-look capsule as she greeted guests like Liam Payne, Devon Windsor and Didi Stone. This marks Ora's first fully fledged ready-to-wear line for the German luxury brand, having already teamed up with them on a red heart bag earlier this year as a teaser to the main fashion drop.
The "I Will Never Let You Down" singer, who became Escada's global brand ambassador in January, tells PAPER that one of the most exciting things about working on this collection was learning about the history of Escada from a long time ago, going into the archives, and trying to bring back some of that history.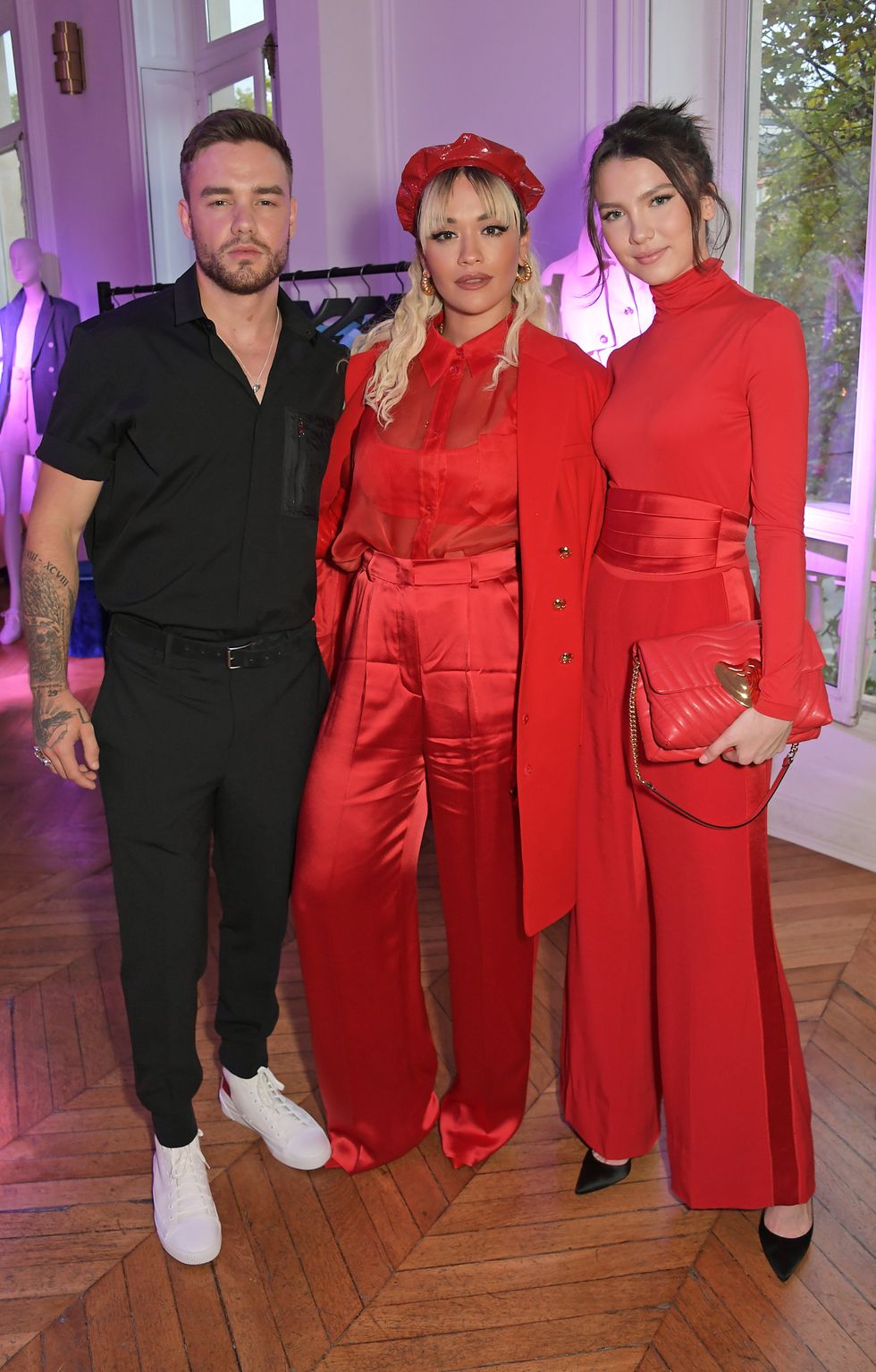 "When I grew up I just remember seeing the campaigns where they're all walking on the street, like Claudia Schiffer with the hair blowing in the wind and she had like a really strong red suit on," she says. "And then I remember really powerful stances and I thought, 'Wow that's such a cool attitude to take and make my own,' and I wanted to be that girl."
To that end, each look she designed is rendered in a bright shade of red, which Ora says is not only her favorite color but also Escada's trademark hue from back when it started, when it was all about power and strength. Ora, who describes herself as a "tomboy at heart," was able to inject her own personal style and tastes to the collection. A casual track suit look and a hoodie attached to a winter cloak are just some of the ways she experimented with streetwear.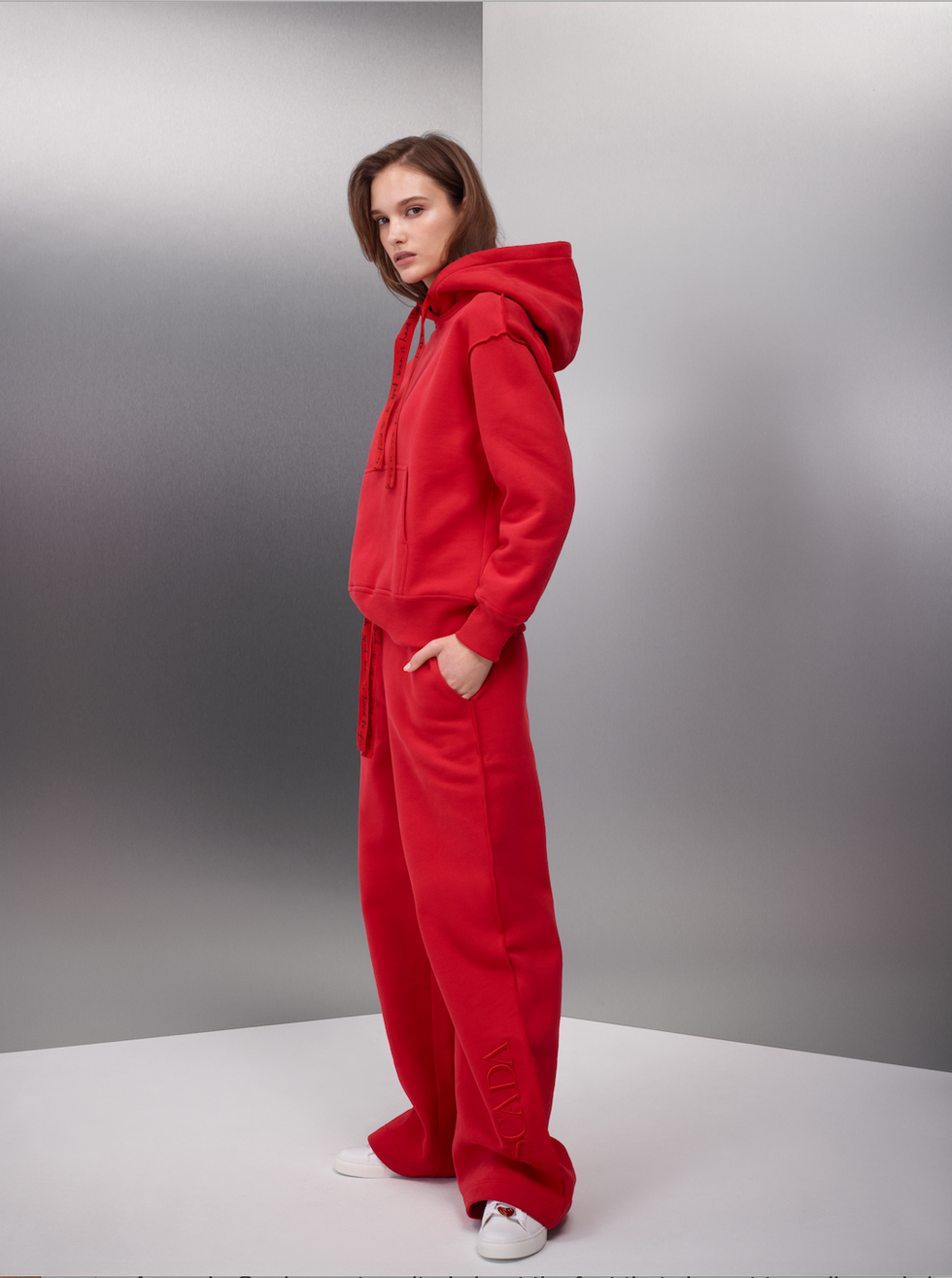 As such, Ora is particularly excited about the fact that she got to apply her creative and business skills to a fashion brand, rather than just being its face. "Not only am I a fan of [Escada], but I also wanted to show people my business woman side and my creative side, and to have the ability to tell a message through clothes without just being the face of something."
See every look from the ESCADA x RITA ORA collection in the slideshow, below. Items will be available in stores and online at Escada.com starting October 1st.
Lookbook photos courtesy of Escada / Event photos via Getty