There's been lots of talk lately about toxic fandom. Stans pushing their idols into uncomfortable situations at meet 'n' greets, or terrorizing journalists who fail to provide glowing reviews of their favorite albums.
Let's talk about healthy fandom for a minute. Pop innovator Dorian Electra's stanbase, The Holy Church of Electra, recently organized a charity campaign to support what Dorian stands for, while participating in the traditional fan project of trying to boost their fave.
The Holy Church of Electra (members of which are sometimes known as Electralytes) began as a standard fandom group chat that, as they recently told PAPER, Dorian occasionally pops into. But co-founders Izzy Gazette and Zoha Shafiq wanted to do more to support Dorian.
A brainstorm lead to Shafiq designing an enamel coat of arms pin (a familiar motif in the campy, medieval world of Dorian Electra) as a way for Electralytes to rep their tribe. Dorian fully endorsed the pin as "official bootleg merch," and suggested the proceeds go to charity. The Church selected the Los Angeles LGBT Center: the pins are currently sold for $12 a pop on Etsy.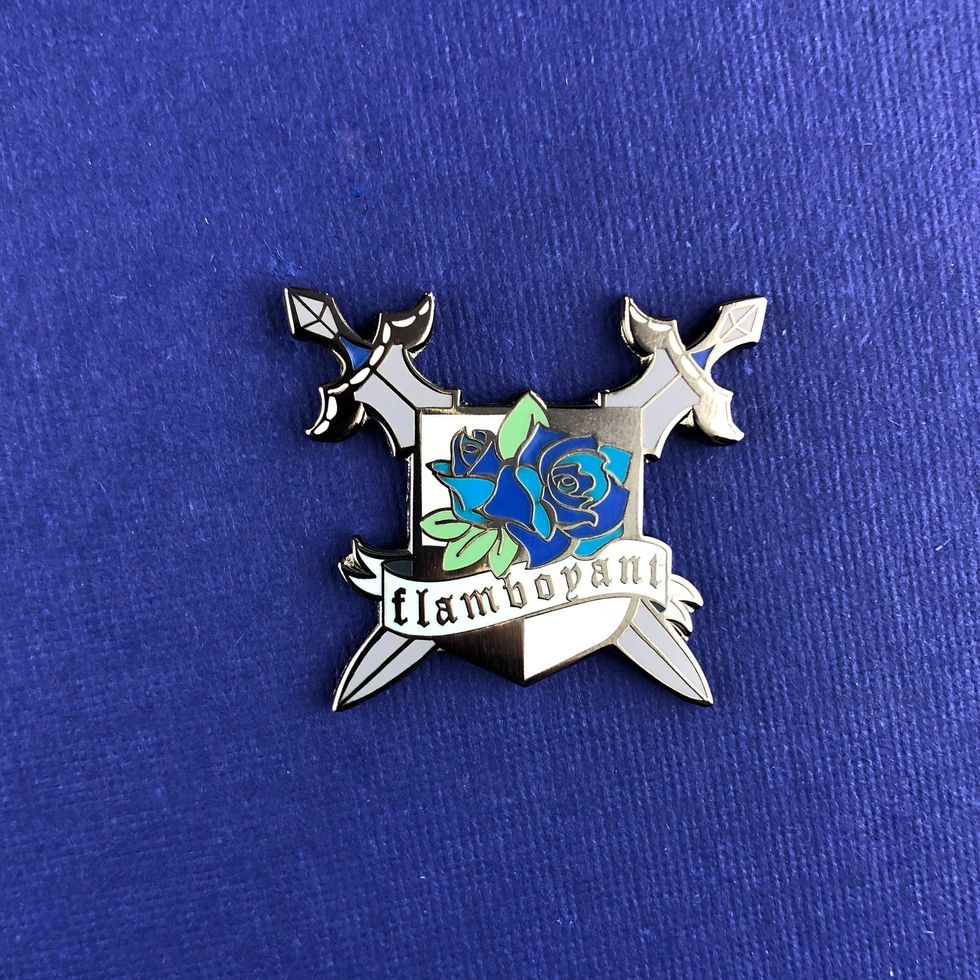 The Church has already donated $2,000 to the Center (over 150 pins), and will continue to make periodic donations as sales come in. To help promote the pins (and, of course, get Dorian streams), the Church also created a fan music video for Dorian's single "Flamboyant," called "Stanboyant" that's posted to Dorian's YouTube page. Fans from all over the country sent in videos of them lip-syncing to "Flamboyant," which Gazette edited into the "Stanboyant" cover video.
"It was a perfect recipe to officially introduce us to the world! 'Stanboyant' would not have been doable without having such sweet an interactive church members," say Gazette and Shafiq. "Through this creative process we began to find a larger purpose as a community. Following in Dorian's footsteps sparked a larger passion to become a non-profit aimed to empower the LGBTQ+ community... The Church of Electra has been beneficial for Dorian, our community, and even our own members! We've only seen positive growth from the Electralytes."
Photo courtesy of Izzy Gazette and Zoha Shafiq