In 1999, John Galliano's junior year at Dior, the saddle bag made its debut alongside thigh-high boots, leather wrap skirts, and tiny blouses that screamed Wild West and clung to logomania. The following summer, Patricia Field put the sinuous accessory in Carrie Bradshaw's hands for her first date with hunky furniture designer Aidan Shaw in season three of Sex And The City. After Sarah Jessica Parker appeared on the show with a white satin version framed in tan leather, the saddle bag made its way to celebrity wrists from Paris Hilton's to Beyoncé's. Knockoffs of the style crowded Canal Street, while genuine ones became an online resale phenomenon.
Related | How Paris Hilton Invented the Social Media Star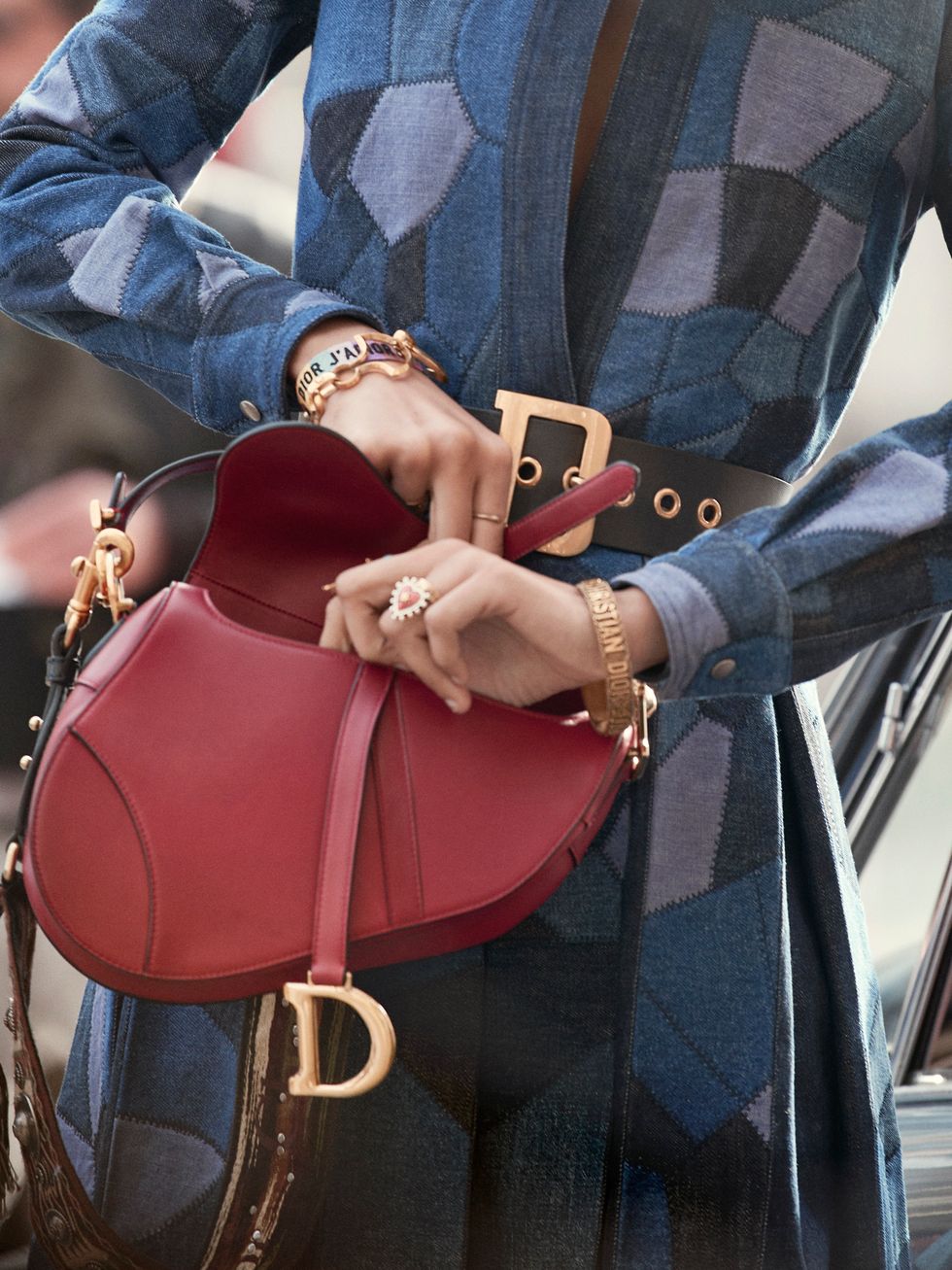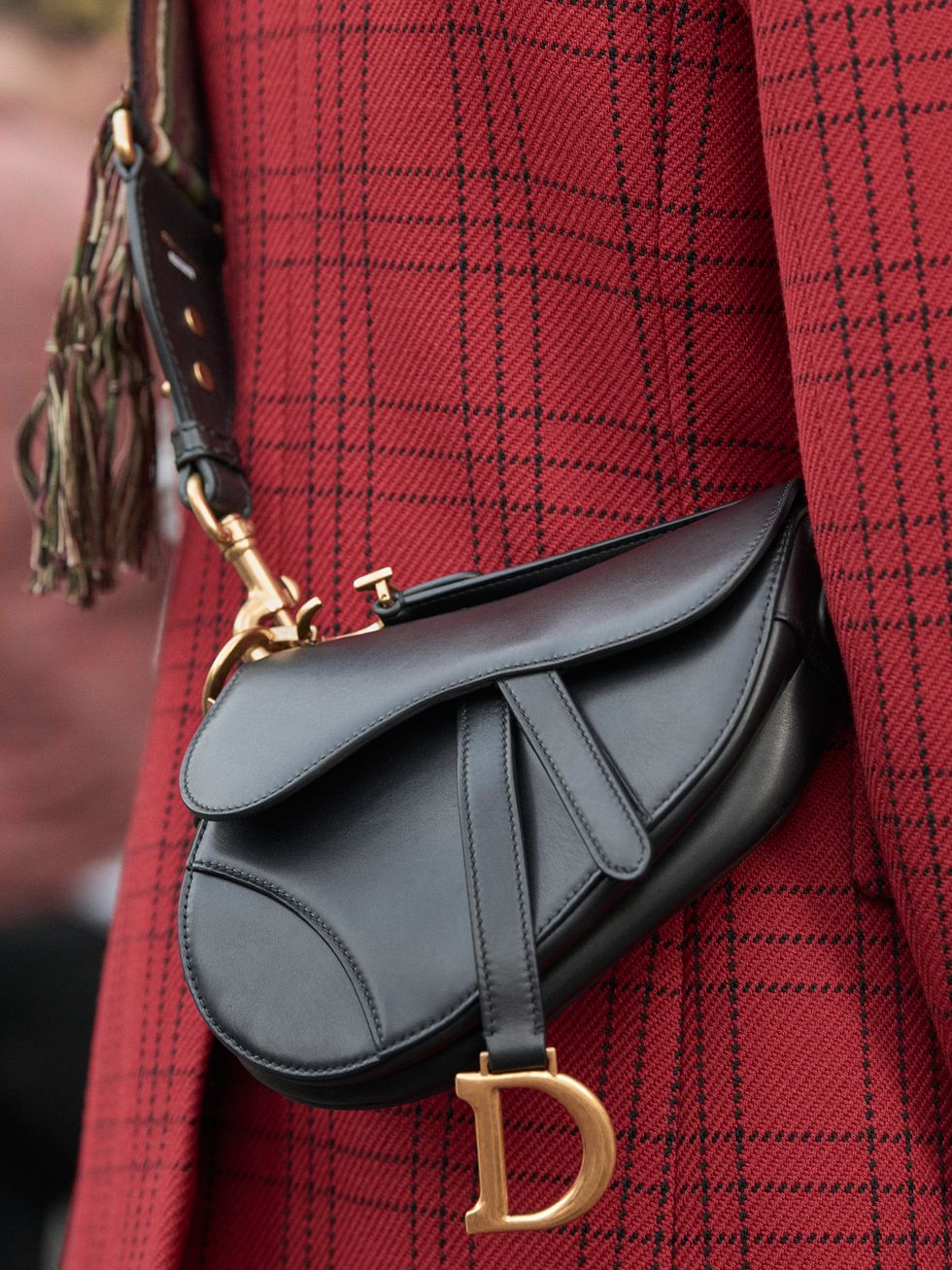 Today, it returns to Dior boutiques worldwide in two sizes and a variety of colors courtesy of Maria Grazia Chiuri who revived the equestrian-inspired bag in her fall 2108 collection for the house. Easily handheld, worn as a crossbody, or strapped around the waist, Chiuri likens the saddle bag's ease and versatility to wearing a shirt — you practically forget it's there. While it may seamlessly merge with your wardrobe and routine, Chiuri's adventurous iterations covered in patchwork denim, the Dior monogram, and vibrant beadwork won't go unnoticed.