Sugary carbonated beverage, but make it fashion? That's what two of the world's biggest soft drink companies are looking to get into as they turn their attention from quenching your thirst to filling your wardrobe.

Pepsi and Coca-Cola have introduced a new capsule collection with luxury ready-to-wear brand Dsquared2 and premium denim-maker Diesel, respectively. Announced just a few days from each other, the timing and similarities are uncanny (both Dsquared2 and Diesel are based in Italy). There are some key differences between both projects, however.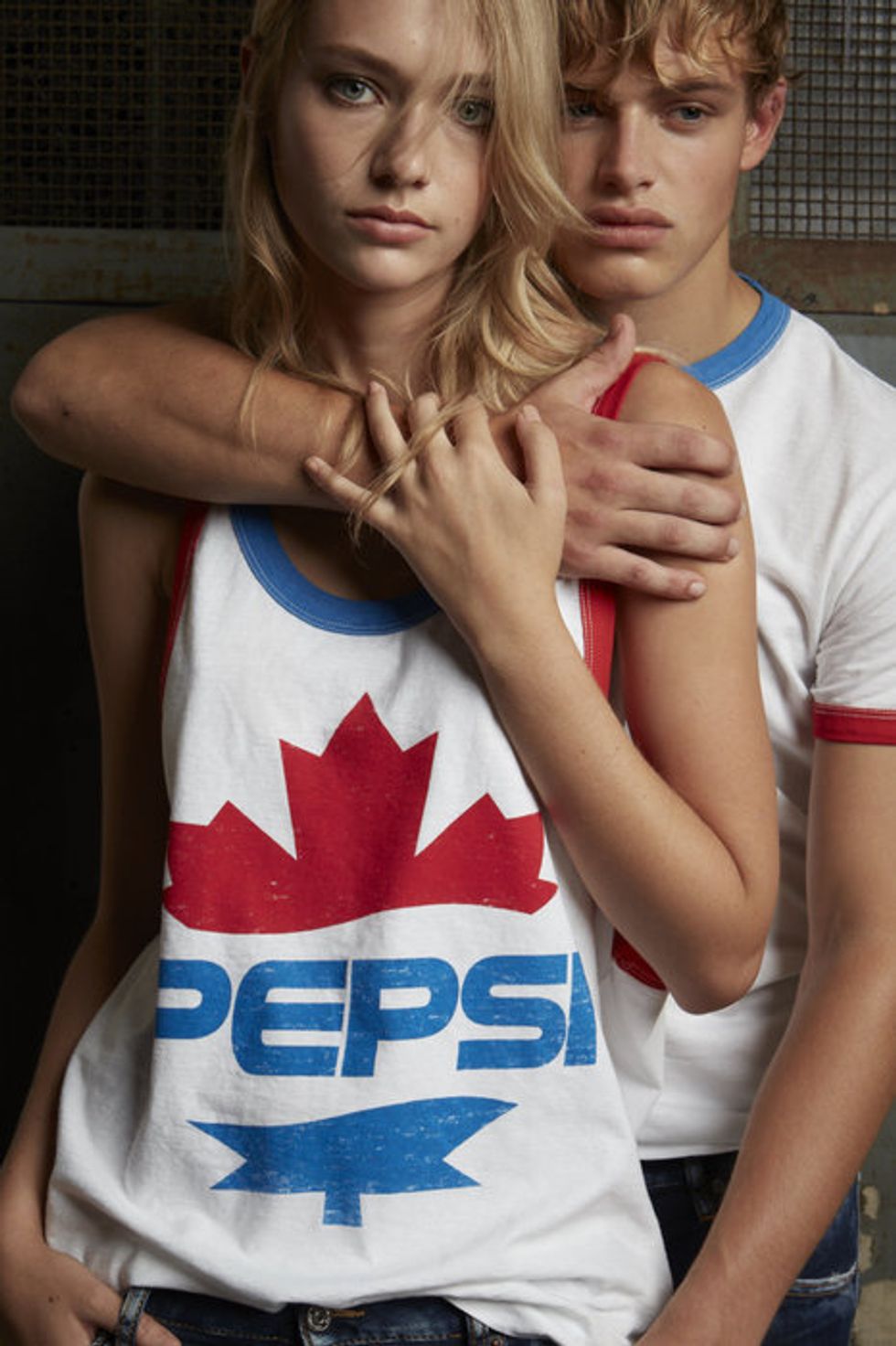 Pepsi's streetwear collection with Dsquared2, called "D2XPepsi", consists of 42 pieces of fashion and accessories for men and women including sweatshirts, T-shirts, backpacks, and sneakers. Dean and Dan Caten, Dsquared2's creative directors, combined Pepsi's logo with some of their brand's signature motifs like the maple leaf (both designers hail from Canada). Iconic Pepsi ad campaigns from the '80s and '90s are also featured in some styles.
Coca-Cola, meanwhile, teamed up with DIESEL on a 12-piece capsule of sporty and urban pieces (mostly denim) with a sustainable bent called "The (Re)Collection." The collection features both companies' logos and uses eco-friendly materials such as recycled fabrics and textiles derived from PET Coca-Cola bottles. To shop the capsule, customers can access the hidden page by going to diesel.com and scanning any recycling logo that appears on trashcans and packaging.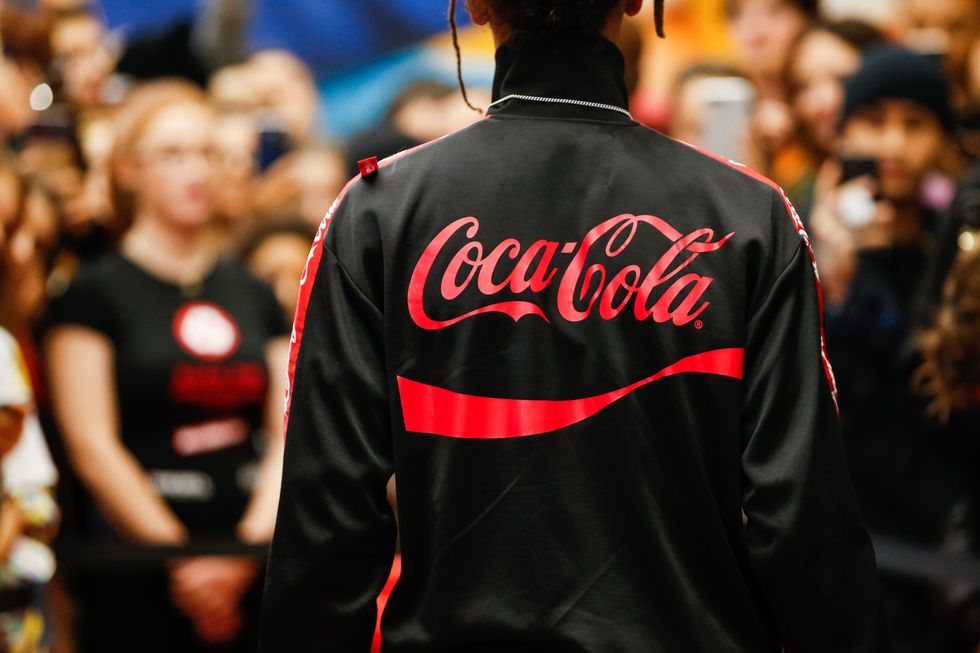 Co-branded capsules between designer brands and non-fashion players are nothing new, of course. Off-White designer Virgil Abloh is known for collaborating with everyone from Ikea to Evian, and Cheetos recently partnered with Forever 21 on their own collection. Pepsi and Coca-Cola are also known for their fashion and licensing prowess, with Pepsi partnering with five brands on a football-themed capsule last year and Coca-Cola teaming up with streetwear retailer Kith in the past.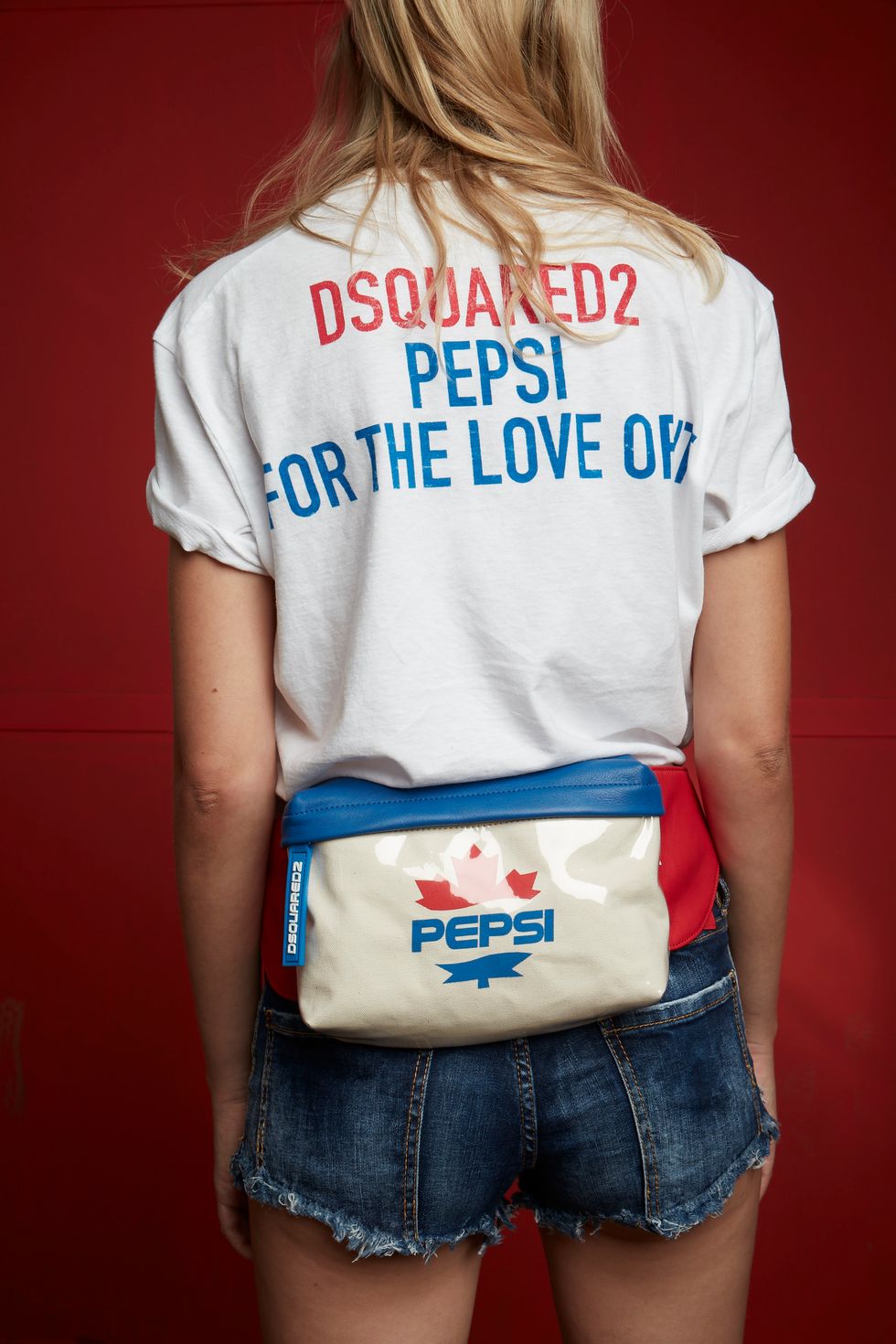 The #D2XPepsi capsule hits stores and online next spring, while the Diesel collab (titled "The (Re)Collection") is available now.
Coca-Cola photos via Getty. Pepsi photos courtesy of Dsquared2.
Sign Up For The Morning PAPER