Christian Cowan's spring 2019 runway show at NYFW was filled with Internet-breaking looks. There was a top and skirt set constructed from a gigantic woven sun hat; a cropped polo shirt made using sheer embellished checkerboard material; and a black hoodie with matching briefs that boasted a monstrous football player shoulder silhouette, among others.
But, in a collection rife with head-turning looks like those, it was an elegant pair of heels that really caught our eye because, while they seemed like classic two-strap sandals at first glance, they were anything but. That is, of course, because they were modeled after a Rolex watch, with straps like those around the wristband and an actual watch face at either ankle.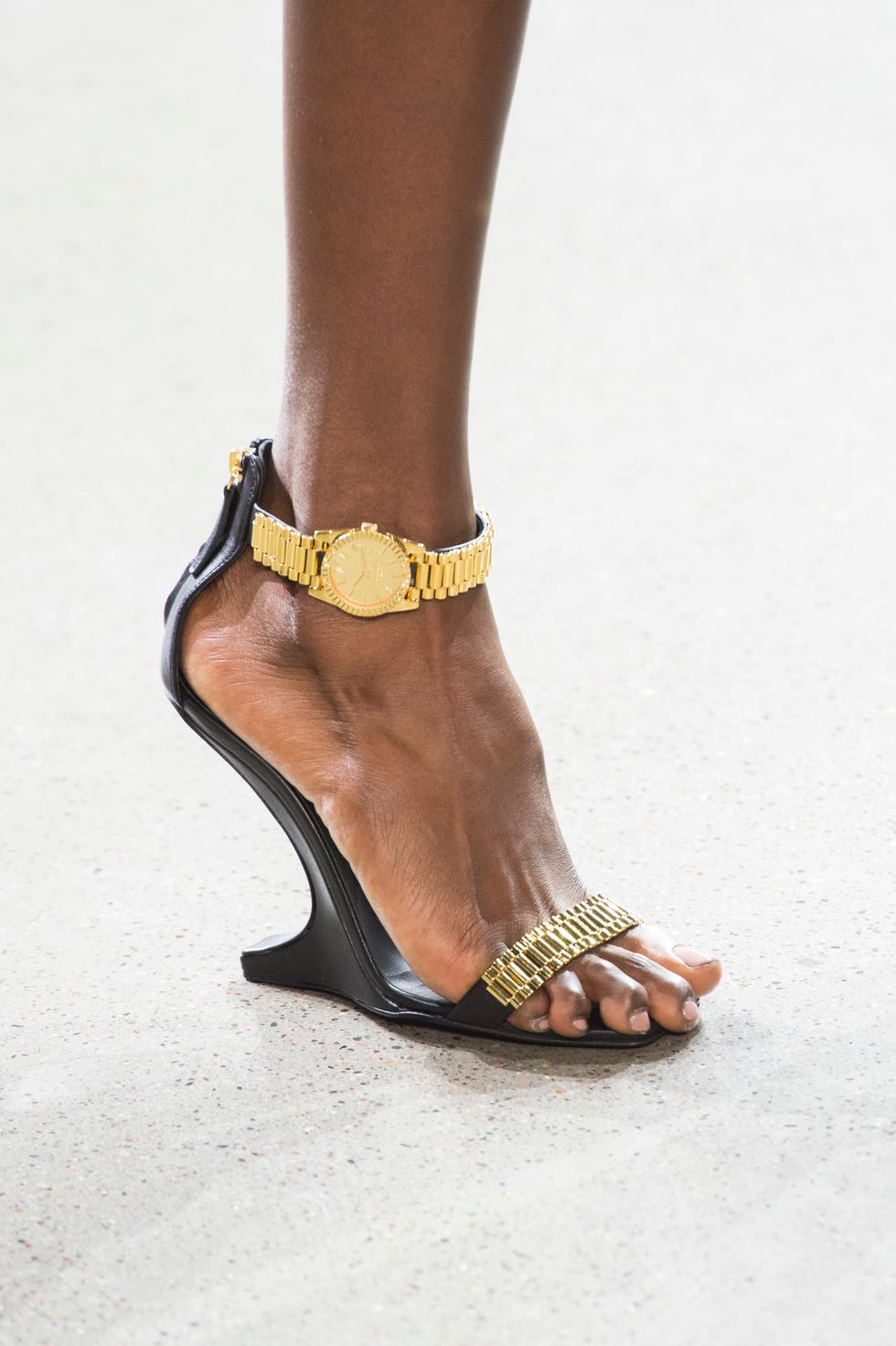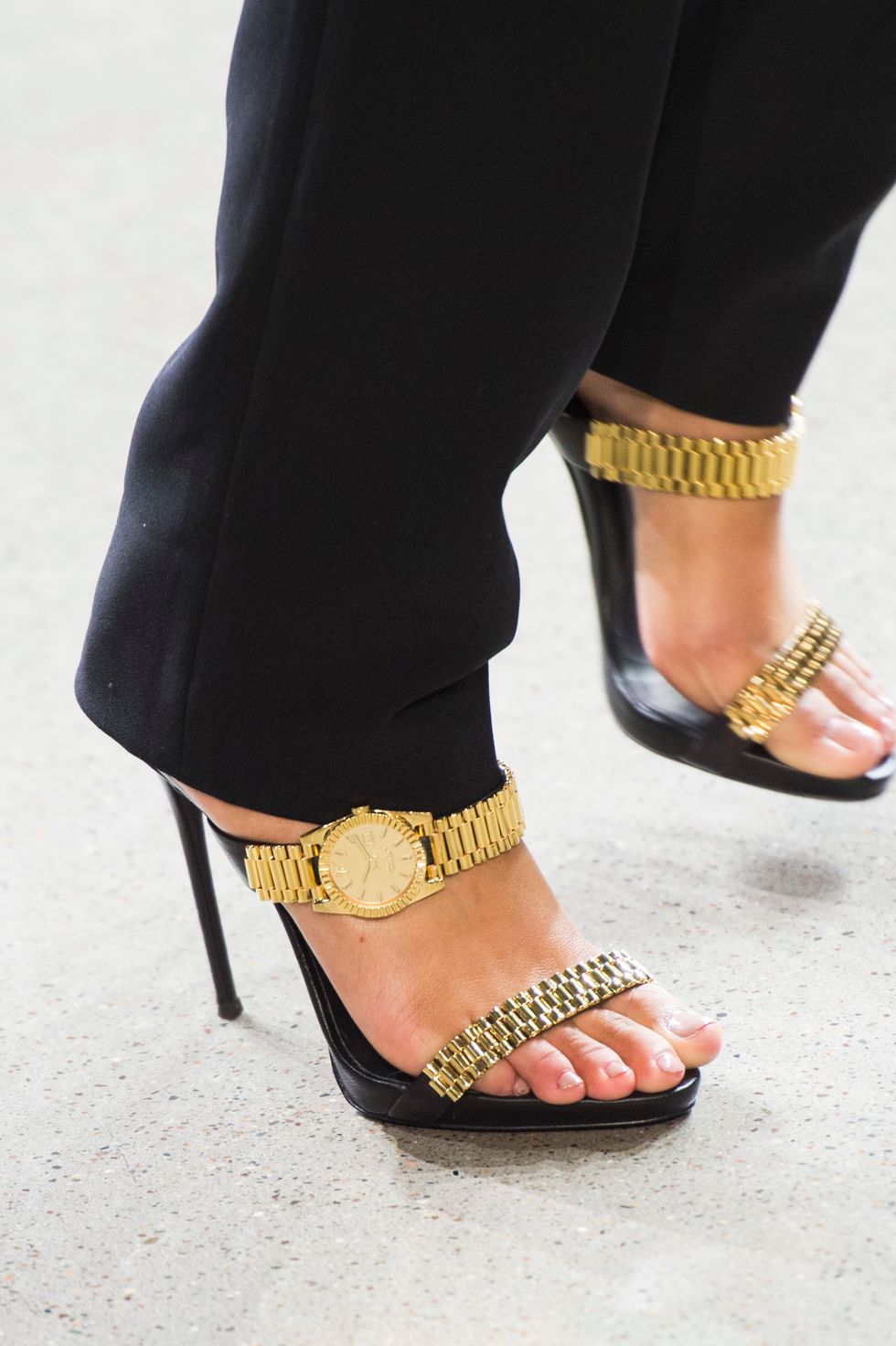 The shoes were a collaboration with Giuseppe Zanotti, and featured an illusion heel that extended out from the ball of the foot, suspending the back of the shoe in mid-air. Created in gold and black, the shoe was teased on Cowan's Instagram just before the show with the caption, "It's almost time."
Taking advantage of the see now-buy now model, Giuseppe Zanotti is already selling Cownan's watch heels online for $1,995. Both are available on www.giuseppezanotti.com — how timely!
But Cardi B was the first celebrity to reveal Cowan's collab, sharing this video on Instagram.
Lead Photo via Giuseppe Zanotti / Runway Photos via Imaxtree