On Saturday, March 25, in the baroque gallery of the Beaux Arts Hall at The Brooklyn Museum, drag sensation Chiquitita, known to her downtown congregants as Miss Bushwig 2018, teamed up with the museum to celebrate drag culture, transgressive creativity and the iconic designs of Mugler.
"Mugler's designs celebrate women, while never undermining their power or reducing them down to their body type," Chiquitita says.
Hailed as a fashion visionary, Thierry Mugler was known for his opulent, avant-garde pieces that existed as much for fashion as they did for the spectacle. But underlying the glamorous sheen of Mugler's designs — the cheeky silhouettes, the mythic costumes and fearless use of unconventional materials (latex, vinyl, plexiglas) — was a marked alignment with fetish and kink communities that kept his designs feeling fresh and subversive to mainstream audiences, bringing the grit-and-sleaze essence of subcultures to the highest echelons of fashion.
A NIGHT OF MUGLER featured The Brooklyn Museum's acclaimed Thierry Mugler: Couturissime exhibit and an edgy lineup of some of New York's most fabulous queer artists. The benefit also helped fundraise for public programming, ensuring that the tristate community can continue to experience the subversive universe of the French designer with low cost of entry. This is the second year of Chiquitita's partnership with The Brooklyn Museum — alongside collaborator Kevin Ross — through which they've brought their community into prominent spaces that celebrate creative expression, artistic freedom and the vibrancy of queer culture.
With DJ sets by Dee Diggs and Tito Vida, immersive photo booths by Victor G. Jeffreys II and Nico Kiray and live performances by artists from Brooklyn and beyond, the unforgettable night was a necessary reprieve from the assailment of this past year's anti-trans, anti-drag and anti-LGBTQIA+ legislation.
"To gather in solidarity with one another, taking up very public space in the Brooklyn Museum, goes beyond drag, music or fashion," Chiquitita tells PAPER.
And like the complex nature of any hardship in life, A NIGHT OF MUGLER was more than just one thing: a protest, an homage and an absolute party.
Check out our conversation with Chiquitita on the night to remember with chromatic SIDEWALKKILLA photos that immortalize the epic night in sparkle-and-flash pizazz.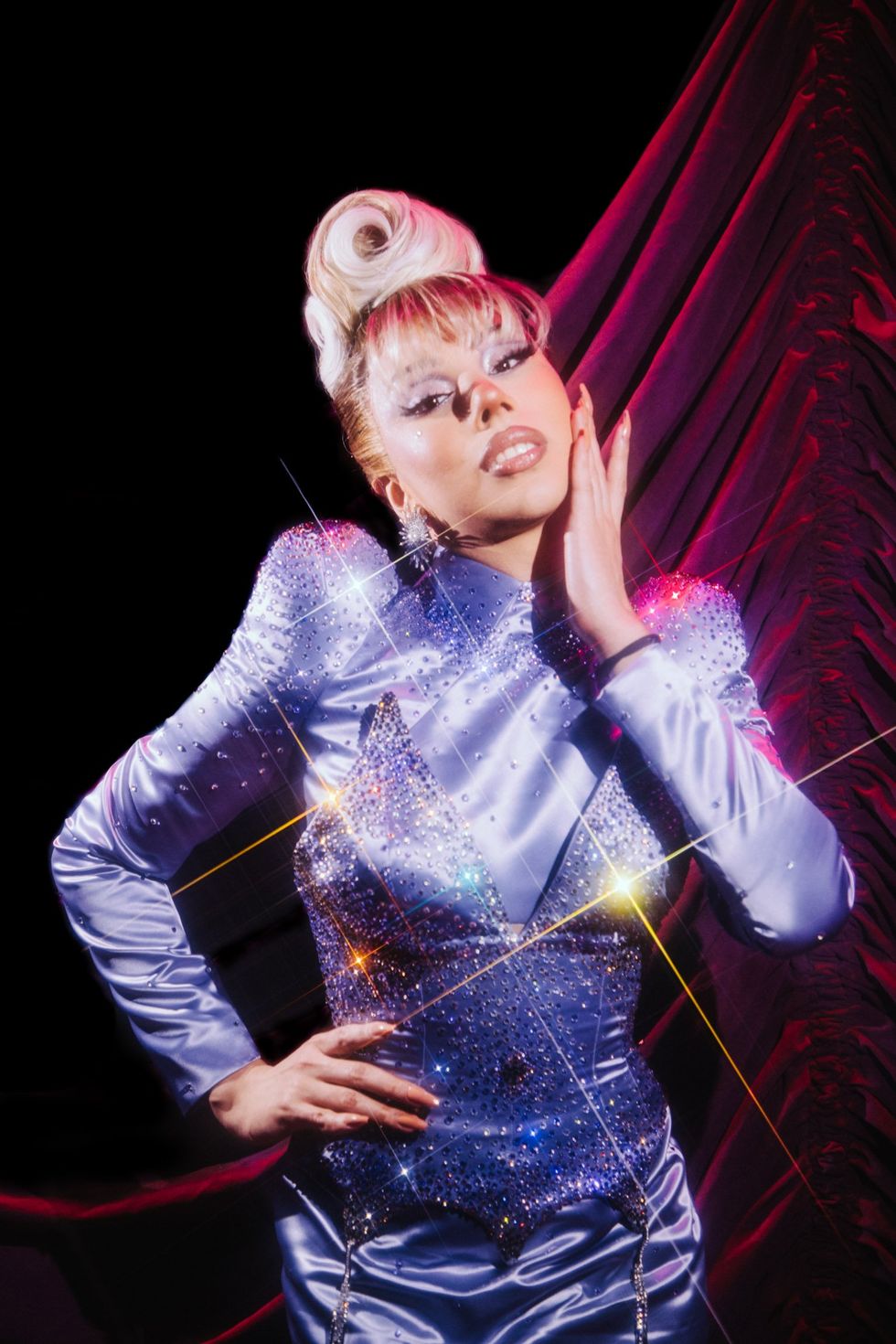 What was the inspiration for this evening at Brooklyn Museum?
Many years ago, I used to do an event called the "Met Gayla" around Brooklyn in all kinds of little bars and spaces. I would take themes from previous Met Galas and give them to the people that know themes better than anyone — queer people! [The Brooklyn Museum] gave us the opportunity to partner with them and their curators to design an event themed around an exhibit (last year Warhol, this year Mugler), while helping them raise money for their public access programs. It has been a fantastic partnership and I'm incredibly thankful to their team's continued trust and support, letting us lead an event where we as queer people get to take up space!
What did you wear?
I had the pleasure of wearing two separate looks for the event. First off, for my hosting gown, I was able to collaborate with my extremely talented friend, Ryan Seminara. He created something I will treasure for the rest of my life! It was the perfect lavender satin dress, taking inspiration from Mugler's Angel [perfume] bottle. Secondly, for my performance look I wore a burgundy mesh gown made entirely by me that was rhinestoned head to toe, inspired by some looks in the exhibit itself.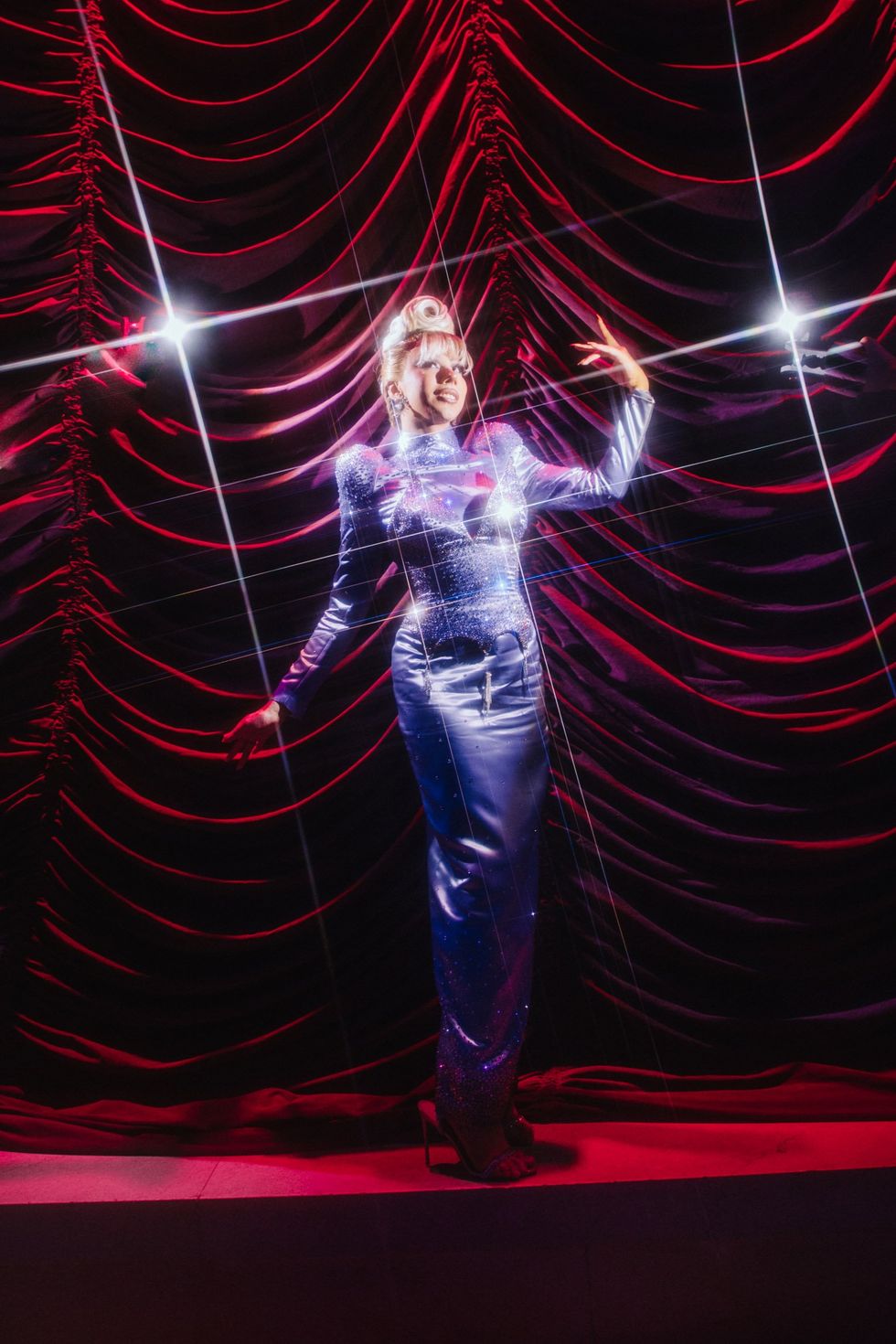 Do you resonate with Thierry Mugler's designs?
Personally, Mugler has always been a direct reference for me ever since I started getting into fashion. Mugler's designs celebrate women, while never undermining their power or reducing them down to their body type. To me, this is something that many in the fashion industry fail to do. Clothes and fashion have such a strong impact on the way we present and view ourselves in the world. Mugler's designs empower women in a world where often we're put down or marginalized, and I love that!
What does it mean for the drag and queer community to come together to celebrate drag, music and fashion?
We're being met with very, very trying times right now. The only thing on many queer peoples' mind is the onslaught of anti-LGBTQIA+ legislation and messaging, directly impacting me and my fellow trans siblings. This legislation being advanced- — forcing children to de-transition, denying access to hormones, taking parents of queer children's rights away, the ability to decide what is right for their child — rightfully has a lot of us very scared. To gather in solidarity with one another, taking up very public space in the Brooklyn Museum, goes beyond drag, music or fashion. We're celebrating life beyond, and we're remaining a beacon for those in the country who are fighting in the states that are the very front lines of this current political onslaught.
What was the attendee response to the event?
We hear a lot of comments from attendees that they love being invited to a space like the Brooklyn Museum for a big fancy party, where they have a chance to not only create but show off a fun look, check out some art and fantastic performances, all for a great cause!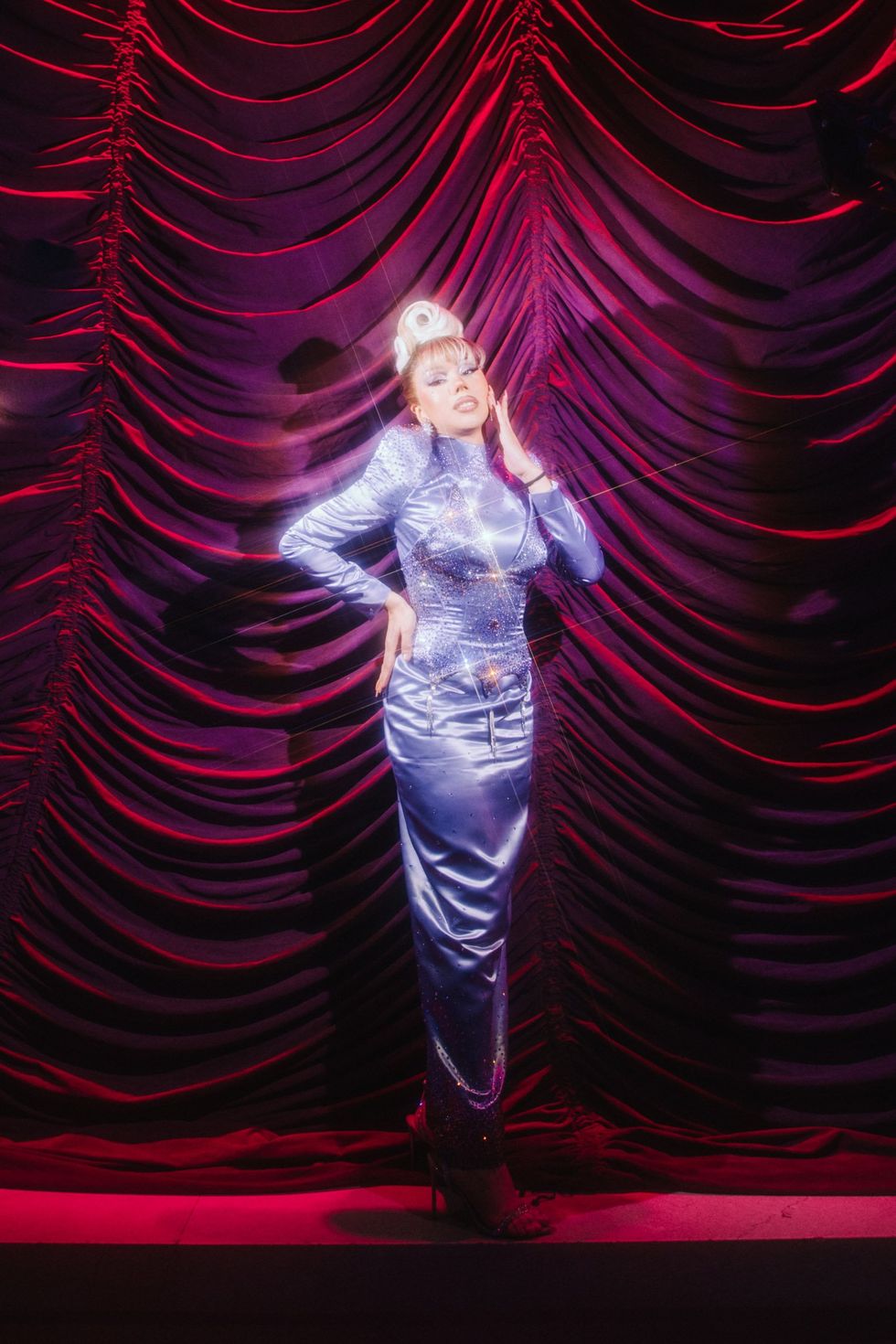 What were the performances at the event?
For this event, we like to build on the theme of the associated exhibition, so we wanted things that echoed Mugler. We had live music, amazing pole artists, drag and ballroom performers — trying to give something for everyone!
In light of the vicious anti-trans and drag rhetoric and legislation surfacing in the past few months, how important is it to find moments of community, joy and celebration?
Legislation being advanced by an extremely loud minority in this country will not dampen our community and our joy. The queer community and drag performers, transgender people and those in every spectrum of identity, we've all been around since the beginning of humanity. If anything, what is happening in some parts of this country has only reaffirmed my commitment to bringing these moments to the forefront of contemporary culture, not only for local community members, but because I've realized that our community in Brooklyn and New York City acts like a beacon showing others we are here, we are loud, we are proud of ourselves, and we aren't going anywhere!