Chi Ossé was sworn into the NYC City Council just over a year ago on January 1, 2022. At that point, already a beacon of transformation — a party promoter turned activist turned politician, a loud and proud queer college drop-out, the youngest individual to assume the office of city councilor in NYC — Ossé made his way into public office by staying true to his values in the face of change.
It's now the end of Chi Ossé's first year in office as city councilor to New York City's 36th District, containing Bed-Stuy and northern Crown Heights. Though he's still settling in — the walls of his office are bare save for two American flags — the atmosphere is familiar. Now 24, Ossé is the same outspoken advocate who led thousands in a march through Times Square, the same Gen Z jokester who knows the Saucy Santana "Cute Face, Ass Fat" TikTok dance by heart.
As organizers know, change is born from consistency. Ossé may have swapped out his trademark black beret for a black, pinned lapel, but he remains outspoken within the establishment, a trailblazer within the well-trodden path.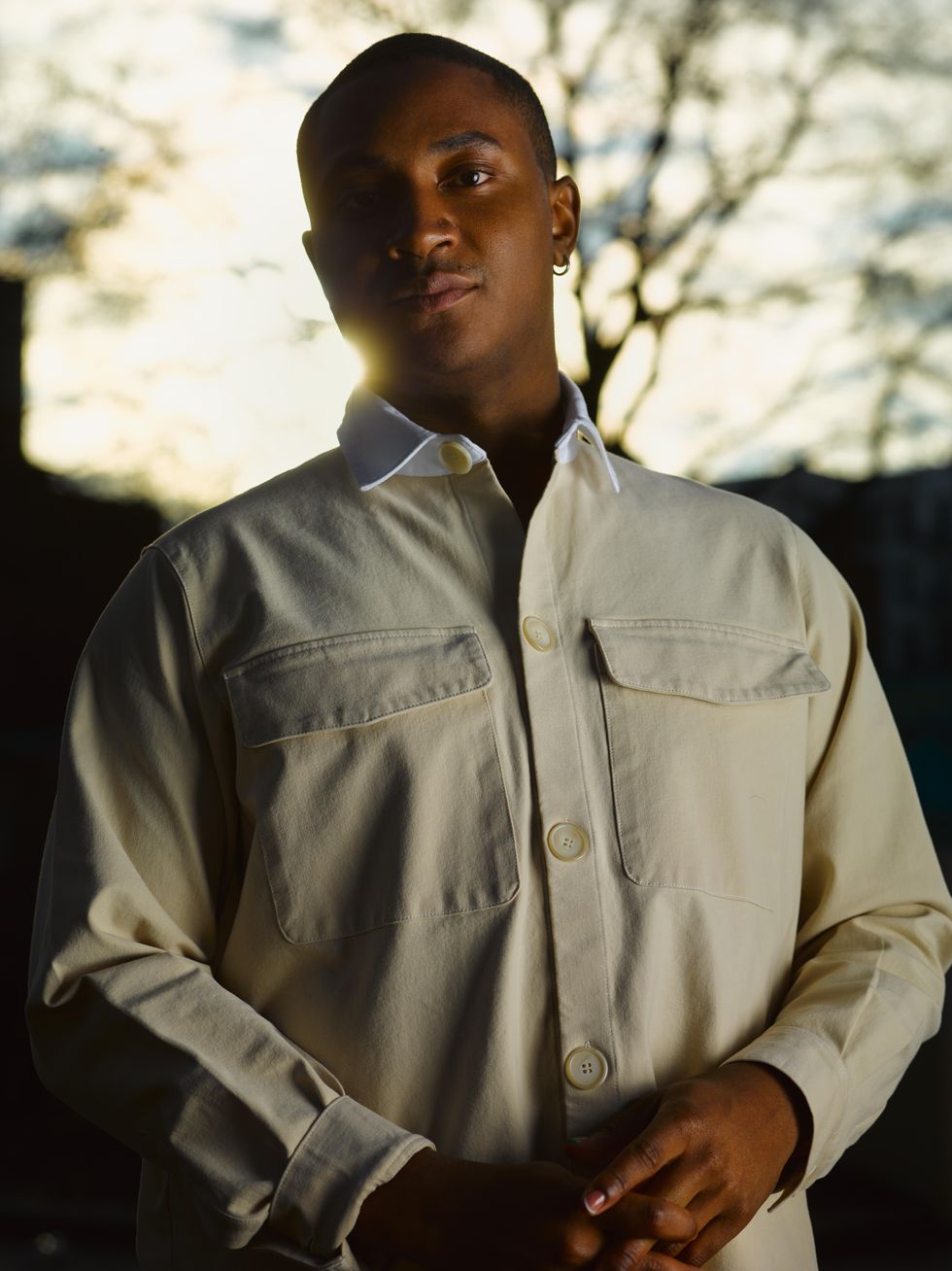 Still, much has changed since Ossé was sworn in last year. Now halfway through his first term, Ossé has enacted his first bill, Intro 56, codifying a program that puts NARCAN behind every bar, and cleaned up the streets of Bed-Stuy with the Rat Action Plan. Despite taking a step back from the Warriors In The Garden collective formed out of 2020's George Floyd protests, Ossé's promise of relocating police spending into communities remains unwavering, as one of just six city council members to vote against the proposed 2023 city budget that decreased funding to education and increased spending on policing. His perspective hasn't shifted; it's widened.
Now announcing his re-election campaign, Ossé intends to continue to make good on his promise of public safety: seeing through current goals in sanitation, public safety and building relationships with constituents, as well as introducing initiatives in transportation equity, freelance worker protections, increased access to PrEP and, of course, police reform. If his first term is about dispelling the community's distrust in government, his second will be to instill hope.
"I'm hoping that we get to see more and more citywide changes in terms of how we perceive public safety and investing in the root causes of violence," Ossé says of his programs to improve the quality of life of his constituents. "Going into my second term, that's where I'm going to have to navigate a little bit more and build more partnerships with folks that want to see that future as well."
​A firm believer in the idea that "the future starts now," Ossé has already laid the foundation for the future he envisions. He has already introduced the Freelance Isn't Free Act with 13 sponsors and Intro 0277, which prohibits the police department from deploying strategic response groups (SRG) to nonviolent gatherings. And he's currently drafting ODE NYC, a transit equity program to eliminate bus fares for seniors and disabled folks citywide.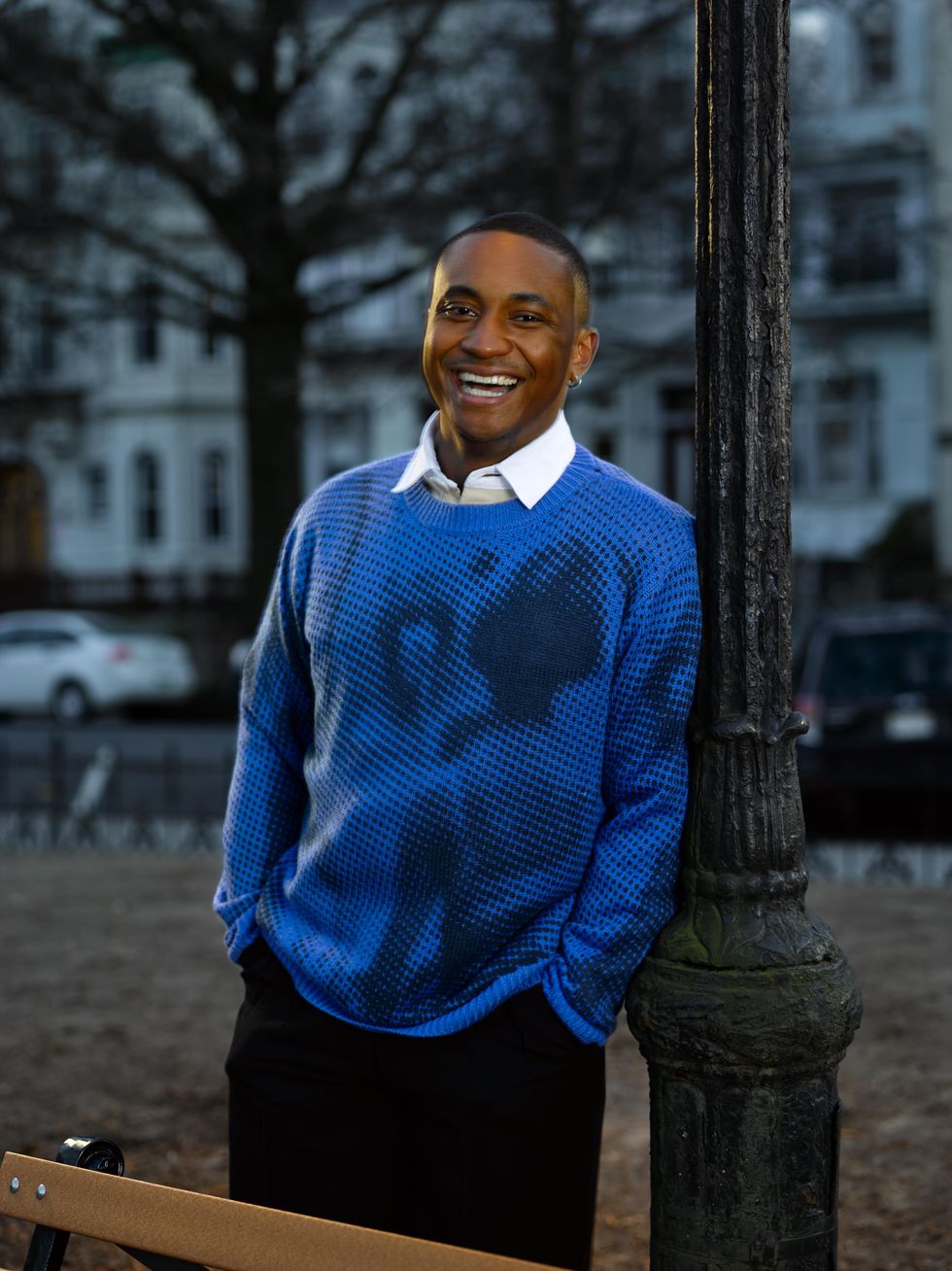 "It's a breath of fresh air. I think it's something different. It's something new," says Sharmaine Byrd Pastor, CEO and founder of Community Conversation and Collaboration Inc., and Bed-Stuy native of Ossé's first term. As the operator of a local food pantry, Byrd is hopeful for the promises of transportation equity, citing elderly populations' struggle to access resources due to spotty bus service. "There's definitely some concern there. I think he's the person to get it done. He's relentless in what he believes in and what's close to his heart and worth fighting for."
As to his impact beyond the 36th district, Ossé says "the jury's still out," but he's hopeful and humbled by the citywide reception of his first bill, Intro 56, which made him the youngest person, at 24, to pass a bill in the New York City Council.
"Having [Intro 56] passed and signed into law and codifying the Narcan Behind Every Bar program, I'm getting messages and DMs from people saying that patrons of their businesses and the businesses that they work at have, because of this program, been saving people's lives.... Seeing how my legislation can create that type of citywide change and that change saving someone's life has been extremely rewarding."
An extension of his own involvement in nightlife as a former party promoter working with venues like Paul's Baby Grand, Ossé leadership always comes from a place of experience.
"I think through legislation, I try to bring my identity to it, and not just my identity, but the views and values and things that people care about within our generation," Ossé says. "Now, of course, I really work for my entire district with ranges of ages and race and gender, but I also get to legislate through my own identity."
The parallels between Ossé's lived experience and legislation are readily apparent. A bill against police intervention in nonviolent protests came out of the protests he attended in 2020, while increased protection for freelance workers and creatives emerged from his time as a party promoter and creative. An initiative to increase access to PrEP grew naturally from his experience as a Black gay man on PrEP himself.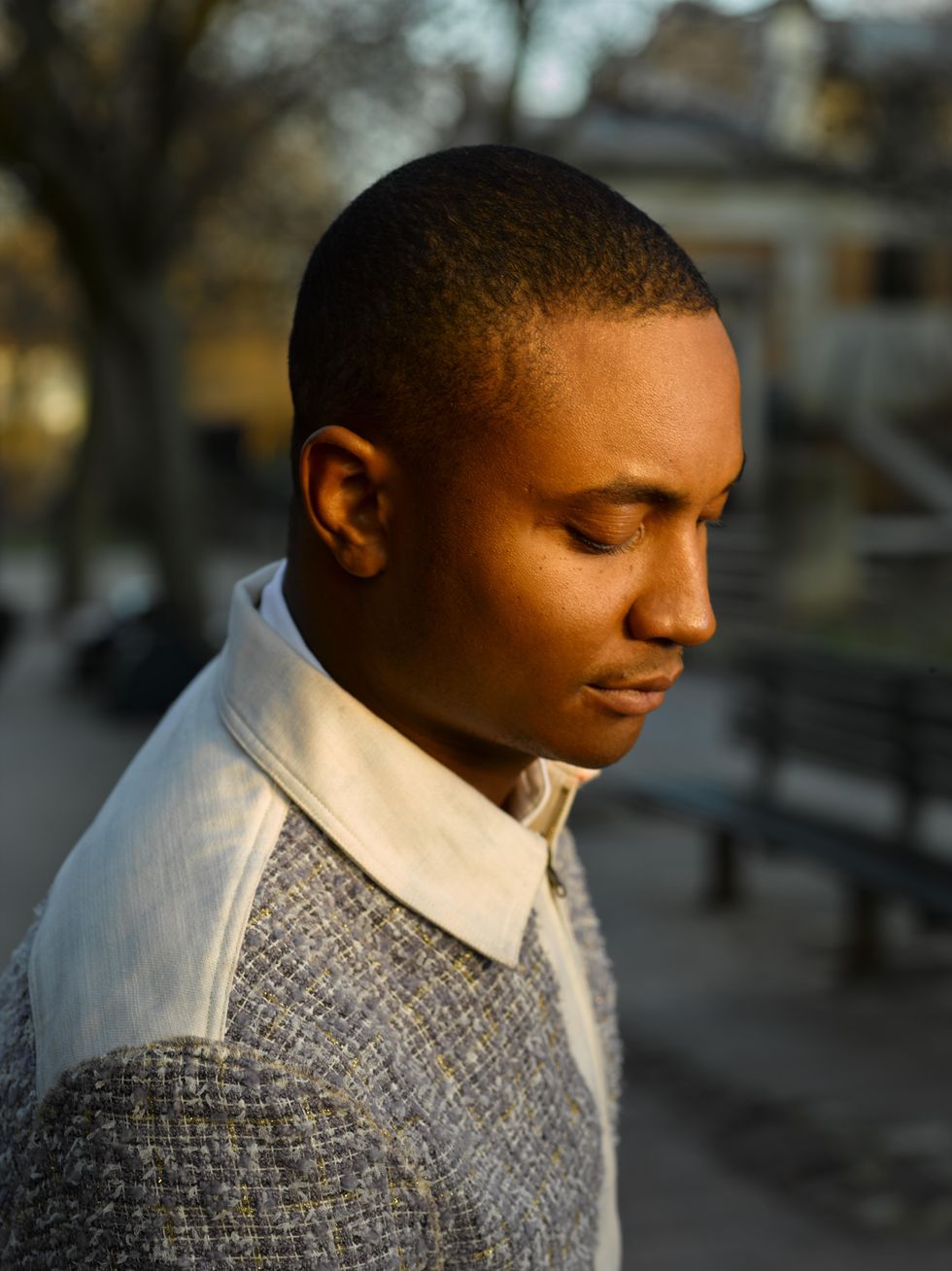 While some, Ossé included, were wary of the transferable skills between parties and politics (pun intended), Ossé remains in his element by staying true to himself wherever he goes.
"There was that feeling from November to January," Ossé says of the imposter syndrome that set in during the time between his uncontested victory and his first day in office. "As soon as I hit the ground and did this job... I was like, 'I can do this. Not only can I do this, but I love it.' And that imposter went away."
​It doesn't hurt that he's on his home turf. Ossé, a Brooklyn native, moved to Crown Heights as a child with his late father, a notable hip-hop podcaster, journalist and music attorney, Reginald Ossé (also known as "Combat Jack") and his mother, the proud owner and operator of The Bakery on Bergen in Prospect Heights. By staying close to his roots, Ossé recognizes that the neighbors he grew up with are different from the constituents he now serves.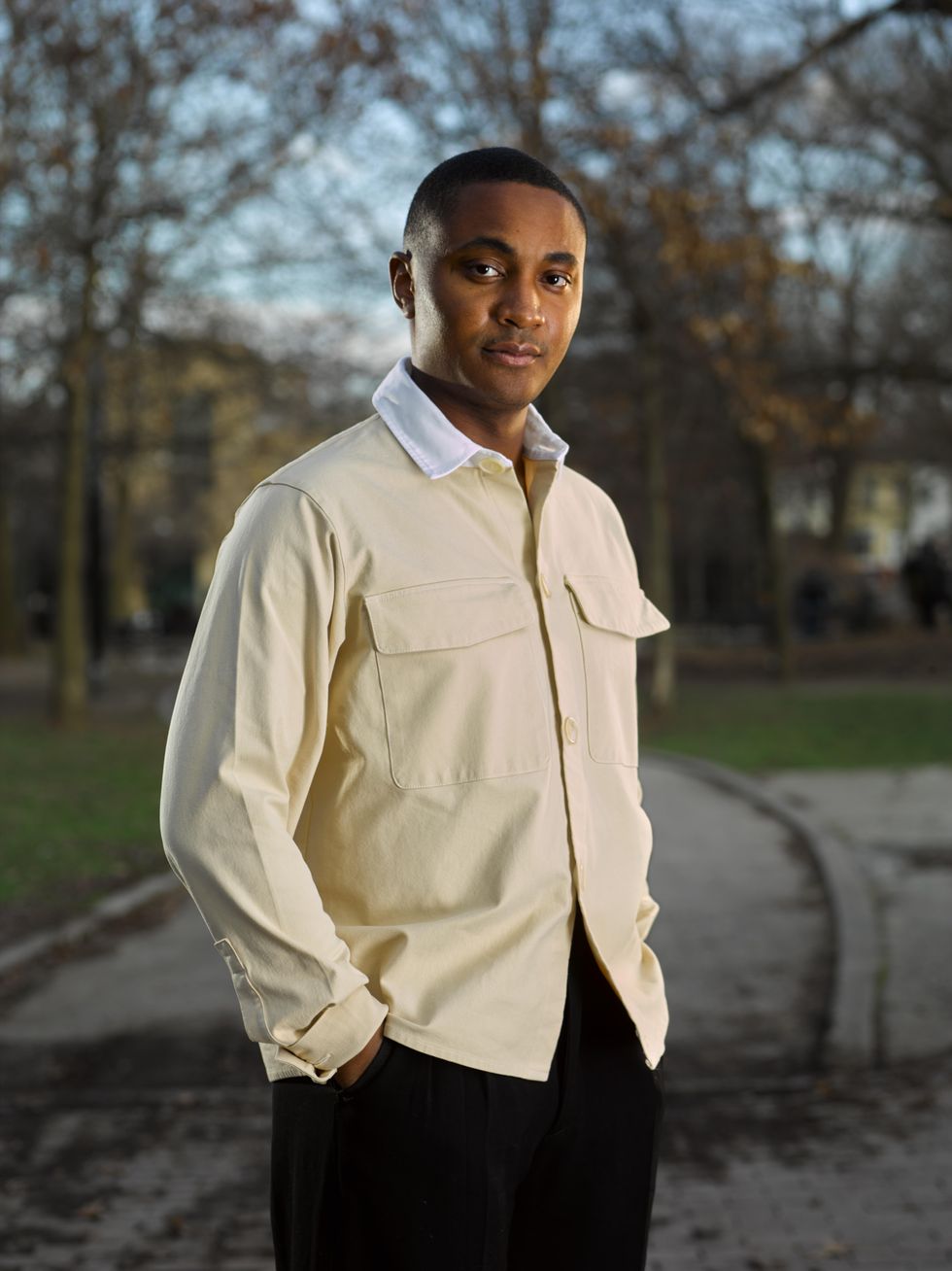 While housing programs like Section 8 and Affordable Housing are controlled by state and city authorities, Ossé is finding ways to incentivize long-time residents to stay and to encourage new neighbors to invest in their local community. Schools, street repairs, parks and a new CT scanner are all recipients of Ossé's investment of the $5 million of capital allocated for material investments to improve the lives of constituents, while senior programs, economic development and food distribution have received funds from the over half a million dollars allocated for programming.
Rather than tip-toeing the tightrope of political posturing, Ossé is taking it in stride, expanding his platform of public safety to include the direct needs of his community.
"I think through activism, there can be a lot more excitement, and I think especially around issues like public safety or policing, there's a lot more of a physical aspect to it," he says. "And now in government, I have to navigate these different agencies and power players that can aid me in my efforts to change something or deter my efforts to change something. It turns into more of a game of chess."
But activism is still on Ossé's chessboard. Days ahead of Ossé's re-election announcement, Tyre Nichols was brutally beaten and killed by Memphis PD and Ossé was quick to his feet, finding himself behind the bullhorn again. This time he was calling for the disbanding of the NYPD's strategic response group (SRG), the "counterterrorist" task force referenced in Ossé's Intro 0277. As crowds in movement work ebb and flow, the call for justice resounds with the same intensity as in Ossé's early days of protesting.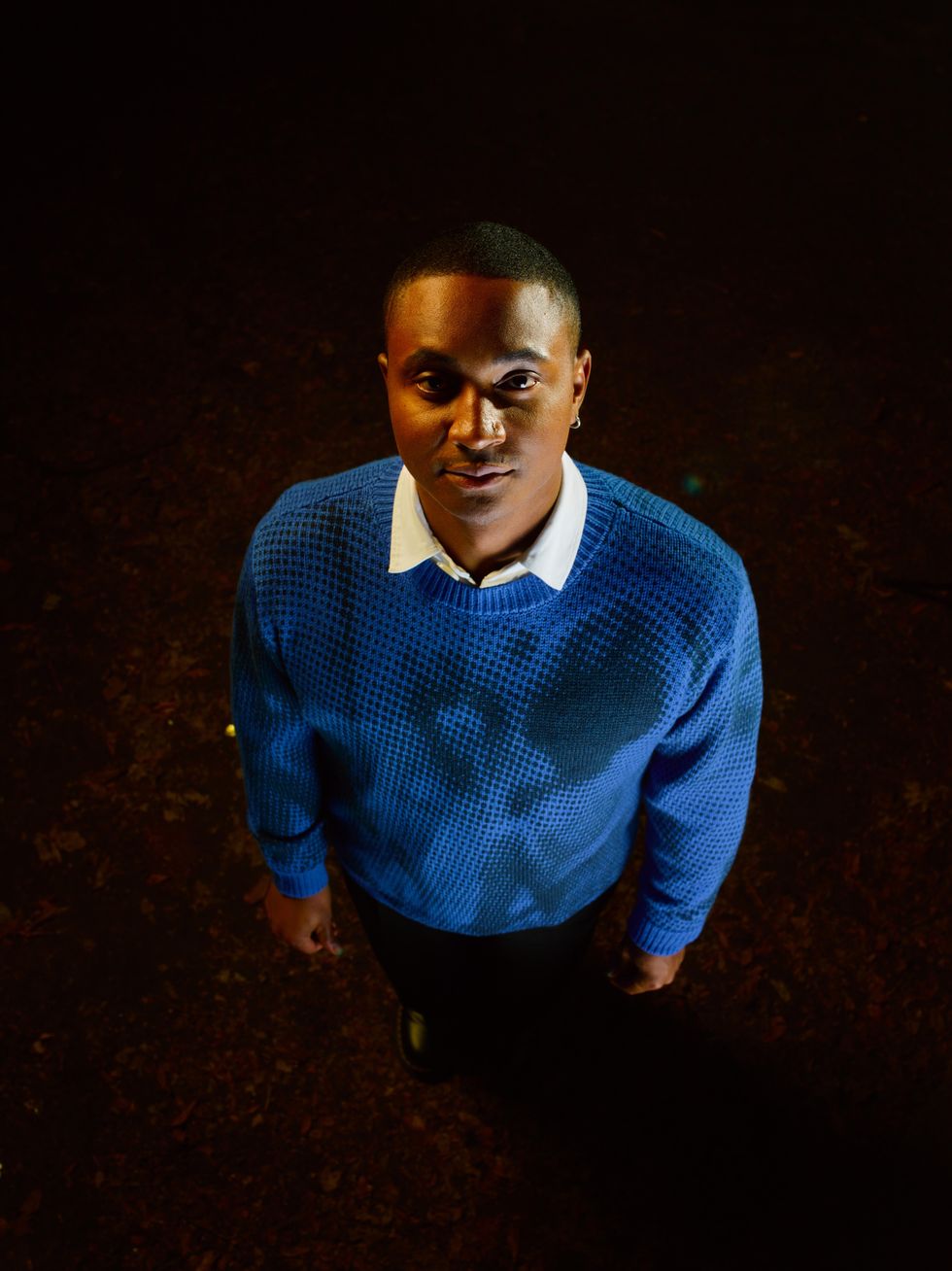 "Justice for Tyre Nichols does not look like cops going to jail. Real justice for Tyre Nichols would have been him being alive. What real justice looks like for Black people in this country and everywhere is to be able to exist freely and equitably, without discrimination and being met with violence based on the account of race," said Nupol Kiazolu, an organizer of the January 28 protest, political science major at Hampton University and aspiring public official. "I still have hope, because I understand the impact of local politics, and what can be done. If we have the right people in office that truly understand the necessities of each community and especially the communities that they're from."
While the numbers and faces of marchers may have changed since the summer that sparked Ossé's civic life, Ossé continues to walk the walk. Ossé is measured in his pursuit of change — whether in pulling back the veil on violent policing practices or ridding Bed-Stuy streets of rampant rat infestations.
"I said 'Black Lives Matter' from the first day that I ran for office," Ossé said. "It's still consistent with how I work today. The community that I represent is predominantly Black and deserves to have clean streets, deserves to not have rats. I think that affects our quality of life — the quality of Black lives. And I'm still continuing to show up and protest, as recently as this weekend after the murder of Tyre Nichols."
​With the campaign trail ahead of him — albeit uncontested — and still in his first term in office, Ossé's plans are ambitious, but his drive is not for individual success. "I'm exactly where I'm supposed to be," a phrase Ossé says, has become both a mantra and the title of his winter playlist, with appearances from Genevieve, Weyes Blood and Ice Spice. "I think that when elected officials are looking for the next thing all the time, it distracts from the work that needs to be done in the now. I think there's so much work that is left for me to do and I am so happy and privileged to be in a position to do it."