Variety reports that Cara Delevingne has signed onto costar alongside Orlando Bloom in the new Amazon drama series "Carnival Row." The first season will consist of eight episodes and will be written and executive produced by seasoned showrunner René Echevarria.

"Carnival Row" is a fantasy-noir drama set in a neo-Victorian city that will tell the story of rising tensions between the city's residents and newly-arrived mythical creatures fleeing their war-torn homeland. Delevingne will star as Vignette Stonemoss, a faerish refugee who faces human prejudice while dealing with the secrets she left behind.
Delevingne has been steadily racking up her acting bona-fides since choosing to step back from modeling, starring opposite Keira Knightley in 2012's Anna Karenina, appearing in Paper Towns and Suicide Squad, and most recently starring in Valerian and the City of a Thousand Planets. She also released a song for the soundtrack of Valerian that was produced by Pharrell.
Go get 'em, Cara!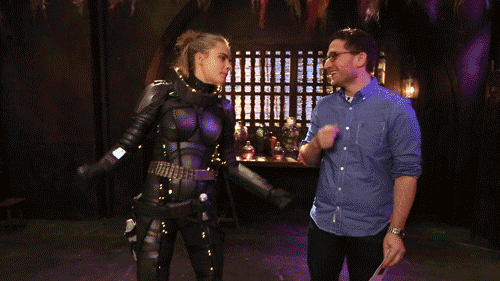 [h/t Variety]
Image via BFA