The Blac Chyna and Rob Kardashian romance has been an emotional rollercoaster, from their reveal of their relationship just over a year ago, to (if we say so ourselves) iconic covers of pregnant Chyna, to the birth of Dream, to their occasional spats over texting bitches. And now America's First Couple might officially be finished.
There have been hints of krisis in Calabasas Kamelot before, most notably this December past when, just before Christmas, Chyna took off from Rob's house with both Dream and King in tow. (A fact which Rob tearfully revealed to the world via the most Kardashian of news avenues, Snapchat.) They reconciled and reunited in the New Year and have continued humming along (relatively) quietly.
But now People reports that their relationship is over and has been for awhile, citing a source that tells them "They split a while ago. The wedding plans are off. They are both trying to be mature about it. It was less dramatic this time."
Neither Chyna or Rob have said anything about a possible separation. But also--stuff maturity. We want tears! We want accusatory Instagrams! We want TV- and GIF-ready encounters! It's time to make America dramatic again--and end with the inevitable reconciliation and blow-out wedding.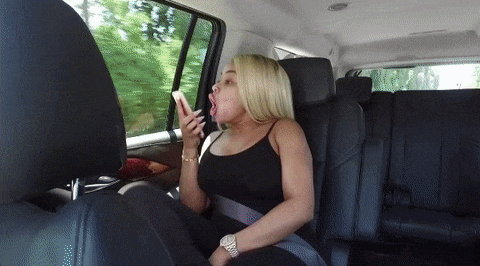 [h/t Teen Vogue]

Splash photo via Rob Kardashian/Instagram