With every passing day, we get one step closer to the new album from low key volcano goddess and Boss Level Scorpio, Bjork. It can't come a moment too soon. We've already had one incredible music video for "The Gate," off the album Björk has dubbed as her "Tinder record," and we're still secretly crying in our cubicles about it. Thankfully, it looks like we won't have to wait too long to hear how an Icelandic glacier elf gets her groove back. Today, she announced in a Facebook post that Utopia would drop on November 24th, along with a note to collaborators Jesse Kanda and Arca:
"i am so overwhelmingly humble while announcing my album utopia is coming out end of nov . i can´t wait for you to hear it . this is the cover made by the warm extraordinary talented Jesse Kanda and was assisted by me , James Merry and Hungry . thank you for telepathically getting me !! over the moon and jupiter gratitudes to magical Arca for making the music of this album with me : what a profound and nourishing trip this has been !!! thousandfold appreciation and headbowing . hope you like it , warmth , björk"

But that ain't all, baby! She also shared the album's artwork. FEAST YOUR EYES!!!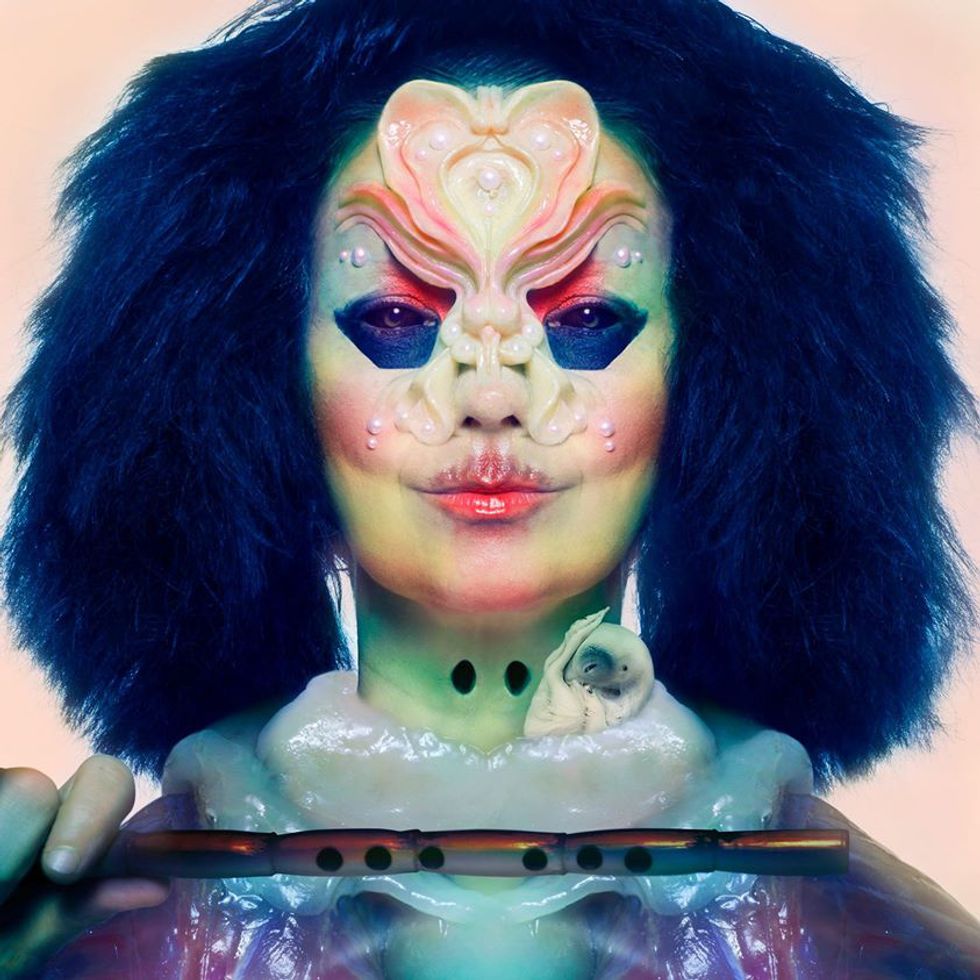 Nobody serves up a flute-wielding, vagina-faced insect crustacean in a jelly sac quite like our queen. Cannot wait! Thousandfold appreciation and headbowing!

Splash photo via Getty