Athletes and trailblazers Adam Rippon and Billie Jean King come together for a conversation on LGBTQ acceptance in sports and why it's important to understand the past to change the future.
When the tennis legend Billie Jean King, then married to Larry King, was publicly outed in 1981 for having relations with hair stylist Marilyn Barnett, the industry turned on her, pulling sponsorships and treating her like a pariah. Despite her historic success — famously winning the 1973 "Battle of the Sexes" match against Bobby Riggs — and fierce advocacy for gender equality in tennis, the fallout over King's sexuality meant millions of dollars lost and a reputation tarnished. More than three decades later, the 74-year-old King has successfully rebuilt her life as an out, proud lesbian and leader of the LGBTQ movement; in 2009, then-president Obama even awarded her the Presidential Medal of Freedom.
Related | Leo Messi Is the G.O.A.T.
Sports have become far more inclusive than when King first dominated the courts — though they still have a long way to go — and it's clear King's legacy has paved the way for athletes like Adam Rippon to break new boundaries today. In 2018, the 28-year-old figure skater became the first openly gay U.S. male athlete to win a medal in a Winter Olympics with his bronze victory in PyeongChang.
We invited the two trailblazers together for a cross-generational conversation about the rise of queer acceptance, the relief of coming out and why it's important to understand history in order to move forward.
Adam Rippon: I've always looked up to you. Besides being such an incredible athlete, what you've done for young LGBTQ people is so inspiring. It's really true; the people that come before us set the stage for somebody younger to come up and already feel like they have somebody on their side. That's what I feel like you've been for me.
Billie Jean King: We have your back. [Does] it give you a bit of a safety net or not? I'm asking because I always felt like I was on a tightrope and never had a net below me.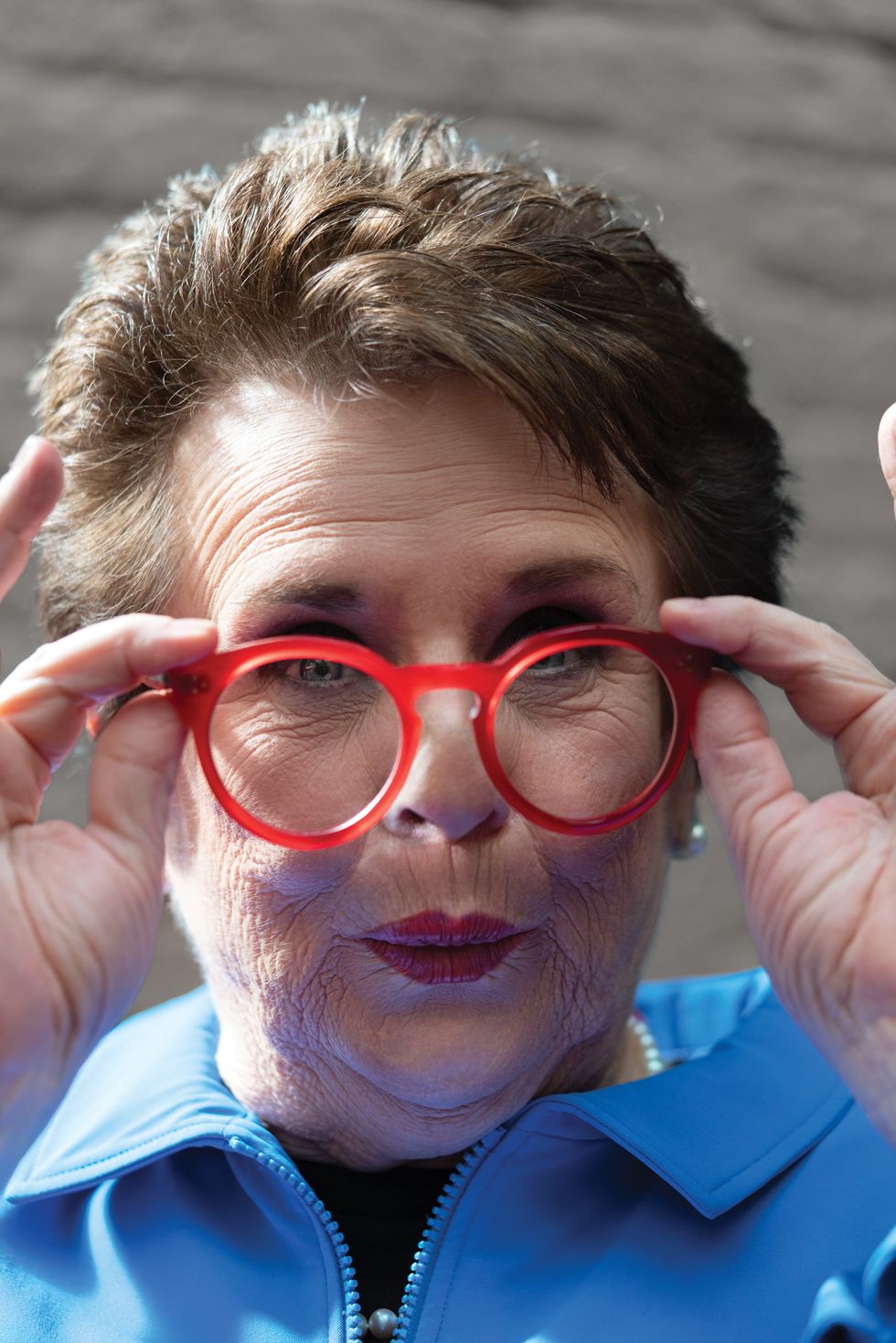 Billie Jean King
AR: I think there's times when you'll always feel like that — like you're taking the first steps, or you feel like there are people who are counting on you to do something or say something. When there are people who have come before you, they've helped pave that road and made it a bit easier.
BJK: I always think about the people who came even before I did — and talk about no net! They really didn't have one. I had it so much better than them. For me, when I was outed, I lost all my financial [partnerships] overnight — within 24 hours. I got horrible letters and had to fight with my lawyer and publicist for 48 hours to tell the truth. They were trying to suppress everything and said it'd ruin my career. But I believe in the truth. It was a horrendous experience and took me forever to recover — probably 20 years. I don't want anyone to ever have to go through that.
AR: Prejudice stems from fear. When people don't know about a community or a person, the initial reaction is to be scared of it and think it's wrong. Because of technology and social media, we have so many different stories and people that can be pushed forward. We can learn a lot more just from being at home. What's been so cool is that in my small town — I'm from a small town in Pennsylvania — I've seen a huge change. When I was growing up, I remember a conversation about somebody who was gay, and I remember vividly somebody in the conversation saying, "Let's not talk about that, that's disgusting."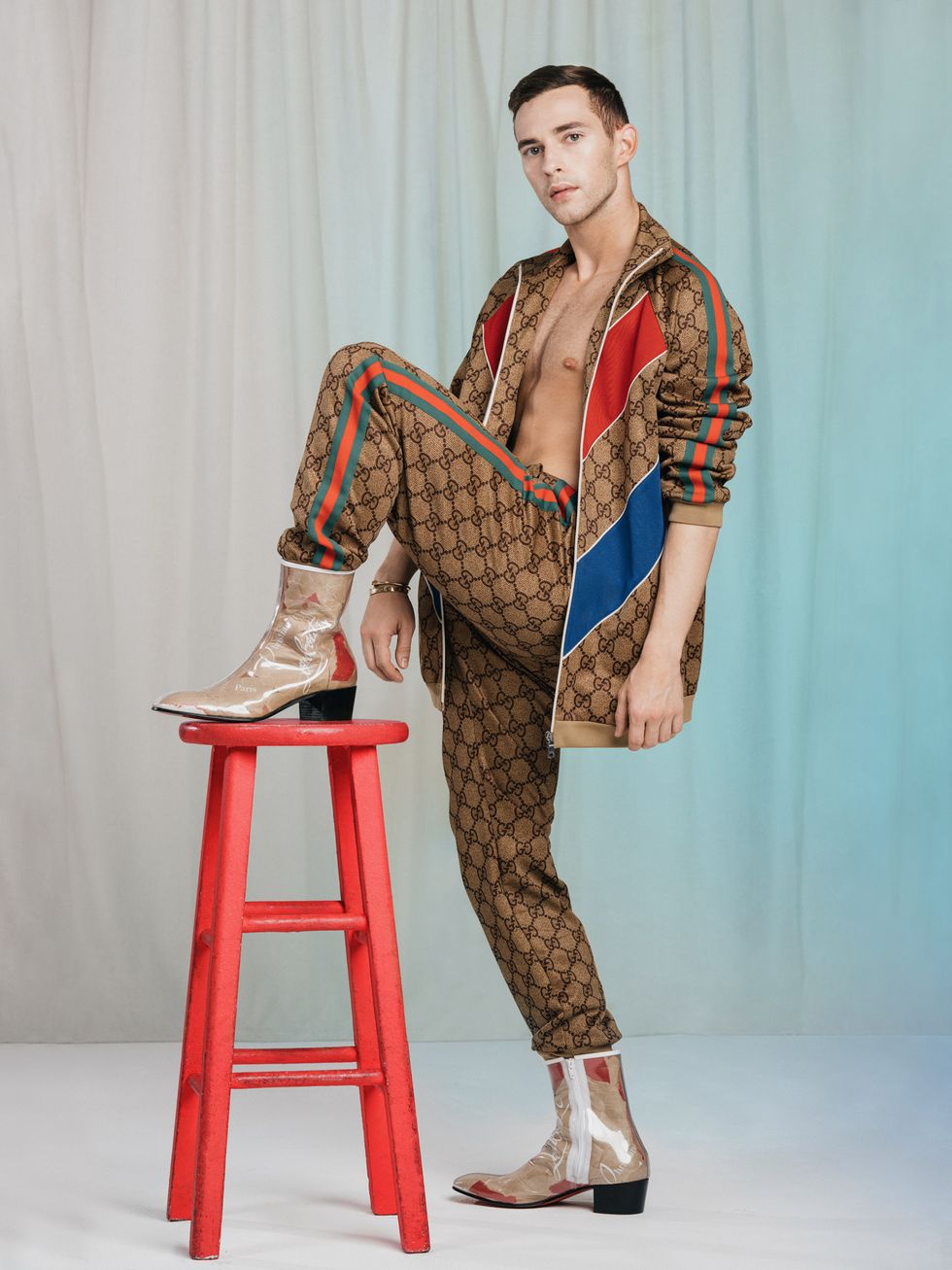 Adam Rippon (Tracksuit by Gucci, Boots by Christian Louboutin)
BJK: I remember how exhausting it was trying to figure out my sexuality — not being able to talk [about it] even with my friends. That's how shame-based and horrible it was. Even if I go out to dinner with people older than I am, and I'm going to be 75 this year, they still do not discuss it. It's such a habit to hide and not talk. That's what I love about you and your generation. Everyone is out there and they're themselves.
AR: I've seen in the last few years more people talk openly about partners and relationships they're in. I get asked about my boyfriend all the time, and it seems very casual. It's asked the same way a girl would get asked about her boyfriend. Sometimes it's like an exercise of confidence, even to be out with somebody and hold their hand. It's something so small, but I think [having been] conditioned as a young person, it was like you didn't want to shove it in people's faces. You didn't want to make anybody uncomfortable. But you're not doing anything. You're just trying to live your own truth.
Related | Toni Breidinger Is Racing Full Throttle
BJK: You want to make sure you're safe too, and it depends what country you're in. Tennis is worldwide, just like [figure skating] is. If I go to certain countries, my hyper-vigilance goes into full mode, and I'm very careful. I do probably go back to the old-fashioned ways just to protect. You know, my partner Ilana [Kloss] and I have been together for 38 years now, and we didn't ever talk about us in public. It was horrible, and it's such a condition that I have to make a point to talk about her now. I still have to remind myself, "It's okay to talk about her. It's great to talk about her, just like anybody else would."
AR: I felt like after I came out, I was so much more confident than when I was a young, closeted athlete. What was your experience as an athlete in the closet like? Do you feel your performance suffered because of it?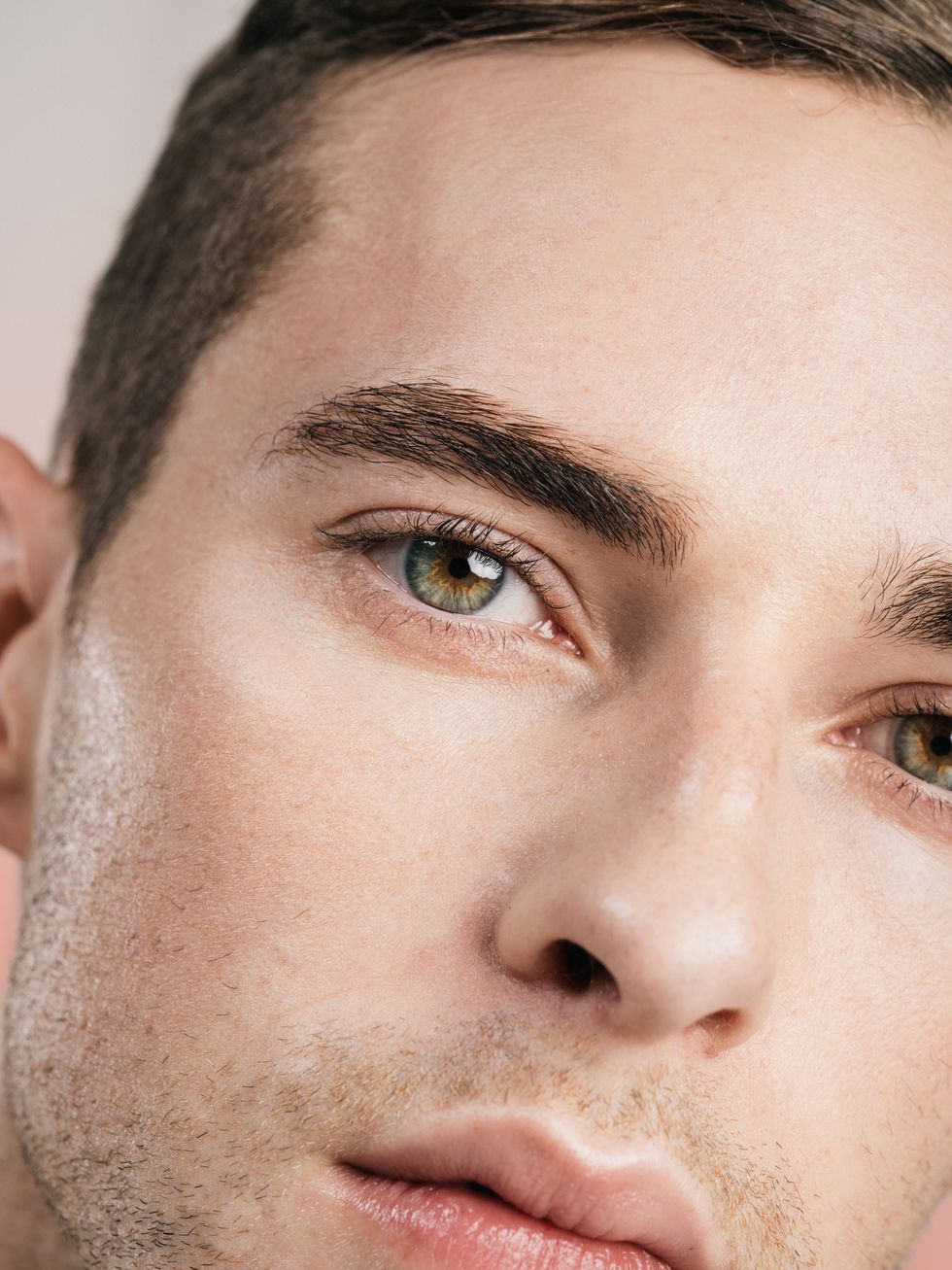 Adam Rippon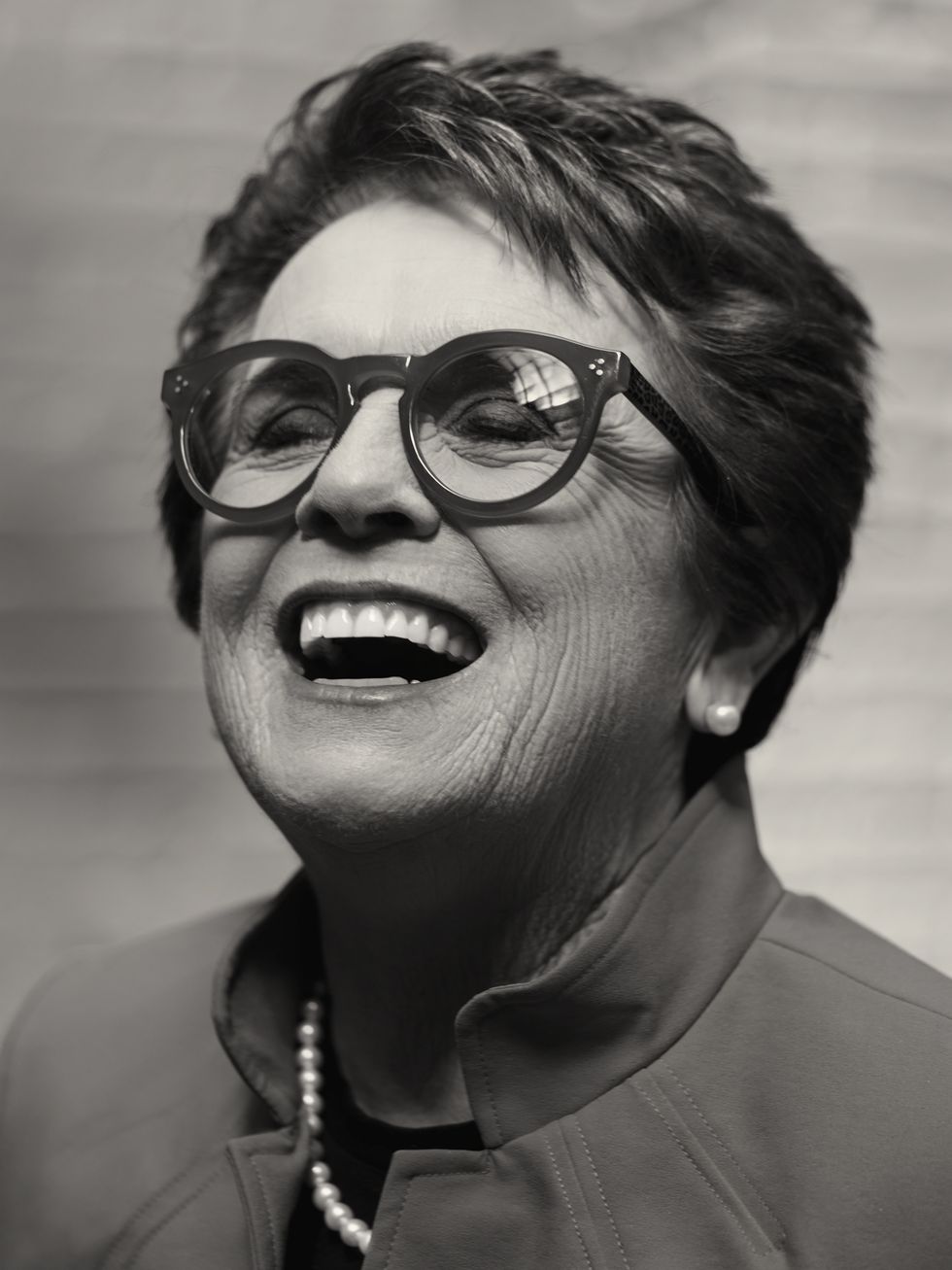 Billie Jean King
BJK: I know it did. I can't imagine how much more confidence you have because of the way you were received when you came out. When I told the truth, I was damaged by it. When you told the truth, you were celebrated, and that's when I know things are good. Our movement's been one by one by one by one. Do you think being out to the judges has helped you?
AR: My personal opinion is that when you're watching somebody live the human experience to their fullest, you enjoy it. You can't deny it. And I felt that after I came out, I was able to go out there and perform, and be my best self as an athlete and truly not give a shit what people thought. I felt so powerful in those situations. Sometimes you go out and you know your competitors are better than you, but you're stronger than them mentally, and that's what wins out in the end.
"When we're more comfortable in our own skin, I think it allows others to be comfortable as well." — Billie Jean King
BJK: When we're more comfortable in our own skin, I think it allows others to be comfortable as well. I met [transgender tennis player] Renée Richards, who wanted to be on the women's tour back in the '70s. She was a world-renowned ophthalmologist, and she wanted to be on the women's tour. The women were going crazy, and I said, "Everybody calm down, I'm going to find out some information." I talked to the medical community, and I sat and listened to Renée for hours. I went back to the women, and said, "She deserves to be on the tour, so get over it. Give her a week or two on the tour, and we'll meet again if you have any questions." Within about three or four days, they come up to me and go, "Oh we love Renée, she's so great! I can't believe we were worried about it!" When it's an unknown, there's fear, and as soon as they met her, they got over their fear. I'm wondering, how did you have the courage to come out?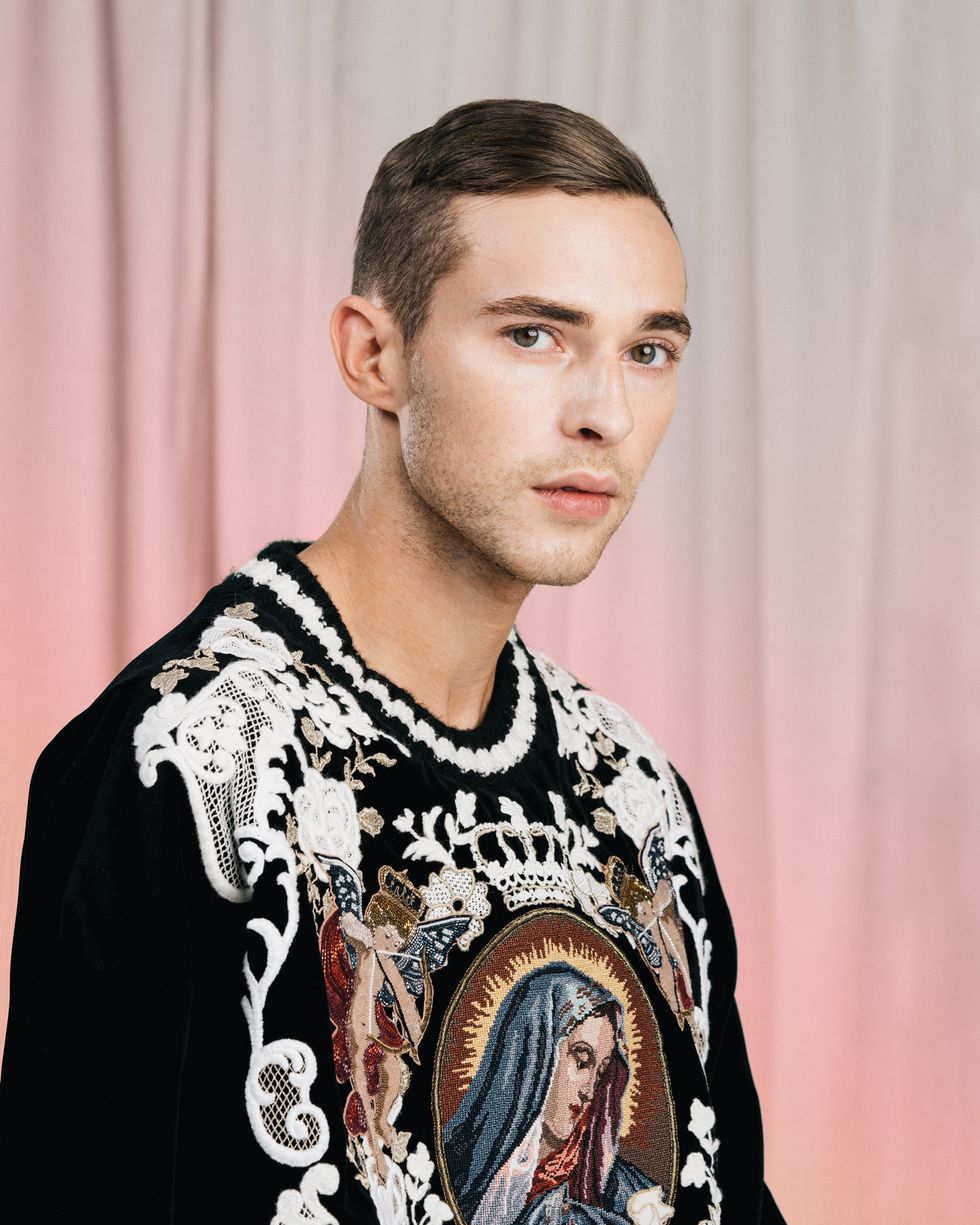 Adam Rippon (Sweatshirt by Dolce & Gabbana)
AR: My career got to this rock-bottom place, where I had just missed the Olympic team in 2014 and I realized, Why am I even doing it? For a while I just wanted to go to the Olympics and had no goal further than that. I thought, What did I want the Olympics to mean beyond sports? And I didn't really know. This is much bigger than me. I feel like I owe it to young kids who first started skating and got teased all the time in school to be a role model. And I said, "If I'm going to come out, I'm going to make sure I'm at the top of my game — that I can be skating my best, and then I can share my story." After I got to this rock-bottom place, I put everything else in my life on hold and I trained 110 percent every single day. When you're in this place where you have nothing to lose, it makes you the most dangerous competitor. Because when you compete against somebody who has nothing to lose, they're willing to do anything. One thing I've learned is that people are easily influenced. If you don't ask them to accept you, you're giving them the option to tell you they think you're cool or not. But if you tell them right away, I am cool and this is who I am, they believe it.
BJK: Love me or leave me. As soon as you become your authentic self, I do think you become stronger, and it gives you direction. Look at the direction you had when you hit rock bottom. I want to know more about that moment of truth when you said, "The hell with it, I'm going to say I'm gay."
Related | Chloe Kim Is Dominating the Halfpipe
AR: The moment for me was when we were getting ready for the Olympics in Sochi, and there was all this media around gay propaganda being illegal [in Russia]. [Everyone competing to be on the U.S. team was] told by USOC [United States Olympic Committee] that they didn't know what that meant, that they supported us in whatever we wanted to say, but we were also given the impression that we could be putting ourselves and our teammates in danger [if anyone came out].
BJK: That's true because I went to Sochi and represented the U.S. Basically Obama was giving Putin the finger by sending all gay people. It was hilarious. They had changed the laws six months before we went there. They got the Winter Olympics, then they waited and waited and waited. Six months before [the games], they changed the laws, and it was much more dangerous for us. That's why they had four guys around me the whole time; we had a van that was bulletproof and so solid that we could hardly get up the hill to watch some of the events up in the hills. I can't imagine [what it must have been like] for someone like you who had to perform. It must have been really tough, knowing they could do whatever they want to us in Russia.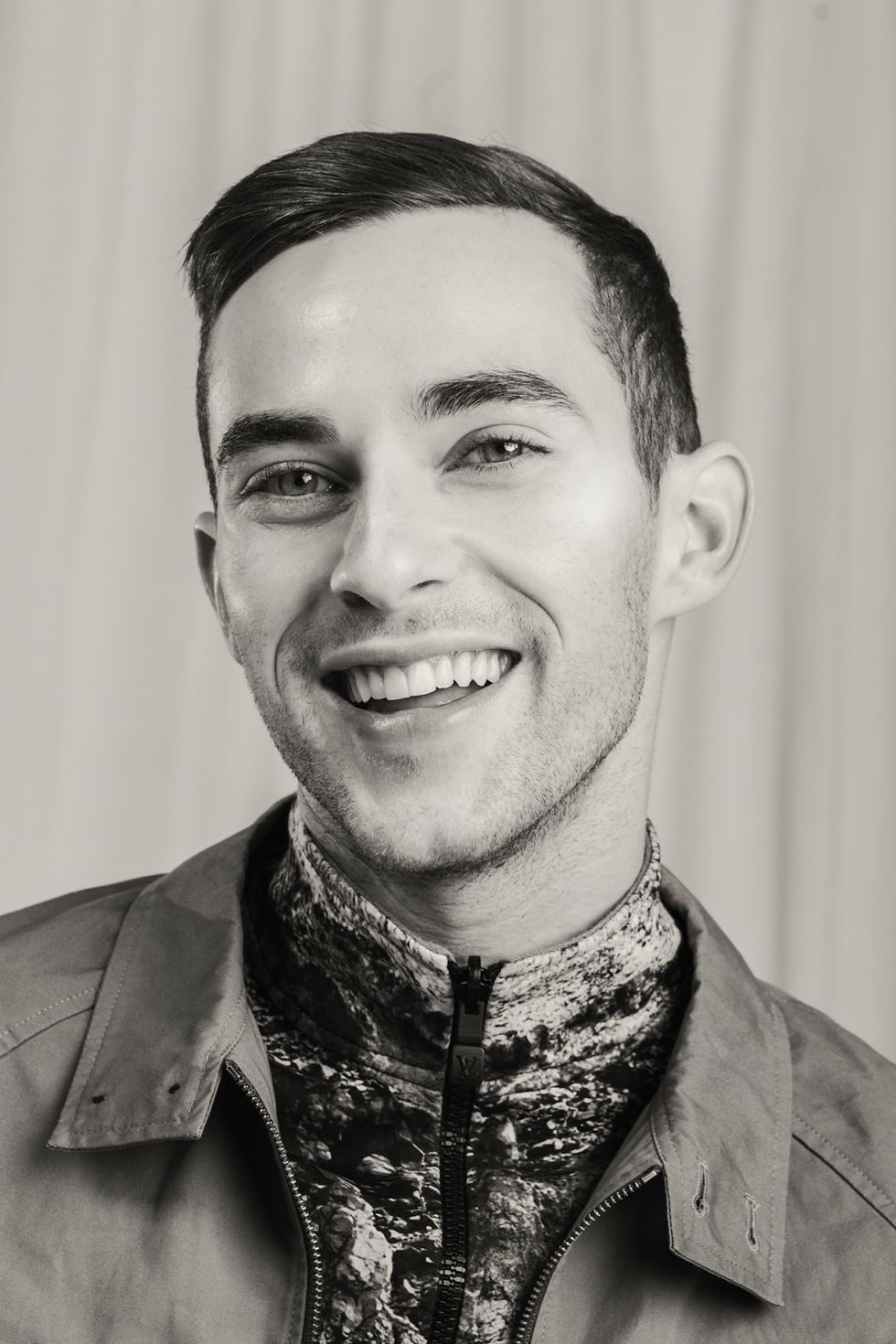 Adam Rippon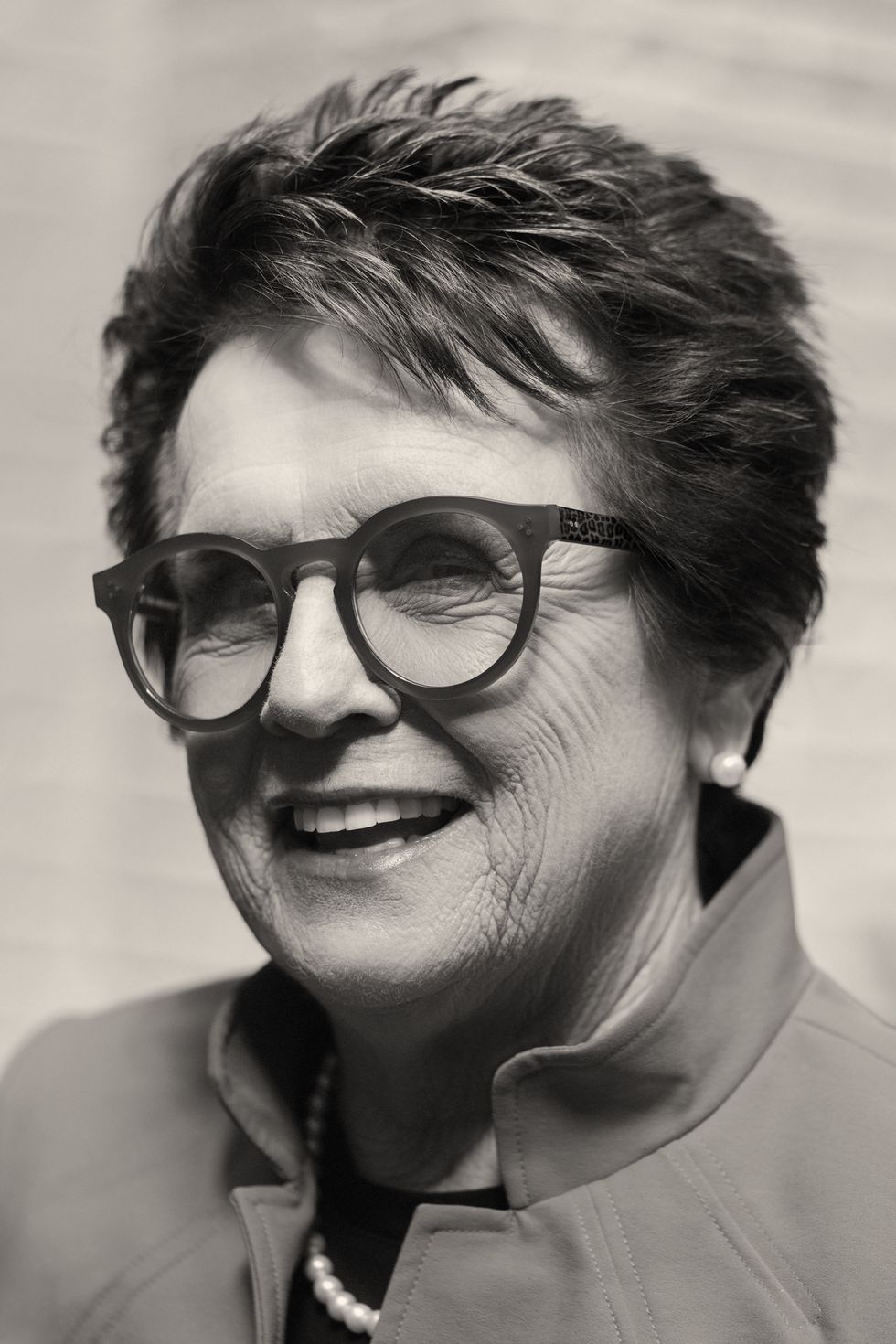 Billie Jean King
AR: They can do whatever they want, basically. From my experience of going through that, I think that was the first time I realized people are so truly affected by this on a much grander scale. Their lives are put in danger, and I'm really lucky to be from a country where I can speak my mind, and I can live as an out gay man. I'm very lucky I come from a family that didn't give a shit about me being gay.
BJK: Family is the most important. My parents were homophobic, so I was homophobic. They were scared, and then when we finally worked through it, when I finally felt comfortable in my own skin, I was 51. So I'm so happy you're not in that same situation and have to wait a good 30 more years to get there. That's what gets me crazy is when people can't be themselves from the time they're born. It's a waste of energy.
AR: You know what I think is so cool about being a part of the LGBTQ community is the coming out experience. Because it's a time when you need to fully embrace who you are, and you're putting a very vulnerable side of who you are in front of someone. It's like an act of bravery. I think back to that moment, and it's one of the most liberating moments of my life. It's one of the moments where I've never felt more myself or more in control of who I was, even though I was terrified and wanted to throw up.
"One thing I've learned is that people are easily influenced... If you tell them right away, I am cool and this is who I am, they believe it." — Adam Rippon
BJK: Well, you're going to keep shaping the future, and we'll be there behind you to help — my generation, and the ones who are older — because we want to make the world a better place. How can we, the older generation, help?
AR: Just getting to talk to you. The experience you went through is a completely different experience from mine, but I feel like you are trying to raise me up, which is so incredible. When we're able to come together and highlight each other in very positive ways, that's when we really push the LGBTQ community into the future. That's the whole point of the human experience, to be able to be there for each other and raise each other up. Sometimes we get so into ourselves that we don't look out. Being from two different generations, I see you and hear everything you're saying. As a young person, is there something we can do to help the people that come before us feel more visible?
BJK: Here's what I've always preached: The more you know about history, the more you know about yourself. We don't want to go backwards, because you can go backwards just as easily as going forward. It's like tennis. On the lob, I have to go back, but I like to play forward at the net, too. Freedom is never really won, you have to earn it every generation.
Photography: Ryan Duffin
Styling (Adam Rippon): Kevin Breen
Grooming (Adam Rippon): Elayna Bachman
Makeup (Billie Jean King): Sheri Kornhaber
Photographer Assistant: Hallie Fu
Stylist Assistant: Guvanch Agajumayev
Location (Adam Rippon): Dune Studios
Location (Billie Jean King): The Milling Room
Sign Up For The Morning PAPER