Beth Ditto, feminist rock goddess, body-positive fashion icon, and sweet-as-pie human being is most at home when she's at home, keeping it real. In fact, our interview was a rare thing: a) it was an unsupervised call on her cell, and b) it went long enough for her to drive home to prune her wisterias, and cheerfully greet her neighbors in Portland. At one moment during our interview, I could even hear Ditto begin rocking in her rocking chair on her front porch.

"I'm so bad with this sort of thing," Ditto says, beginning a typically down-to-Earth, familial conversation full of her warm, hearty laughter. "There's a lot that I probably shouldn't say, but I don't care. If I like you, you can ask me anything."
We chat about home and family, and where Ditto is headed—all important themes in her life these days. Last year, she left the popular indie rock band she fronted for nearly two decades, The Gossip, and soon after began recording her debut solo album, Fake Sugar, out now. The album itself is a swan song to Ditto's humble Arkansan roots, and a special tribute to her fans and to her late father, who she said taught her to two-step. And after The Gossip disbanded, making Fake Sugar seemed like a natural next step for Ditto.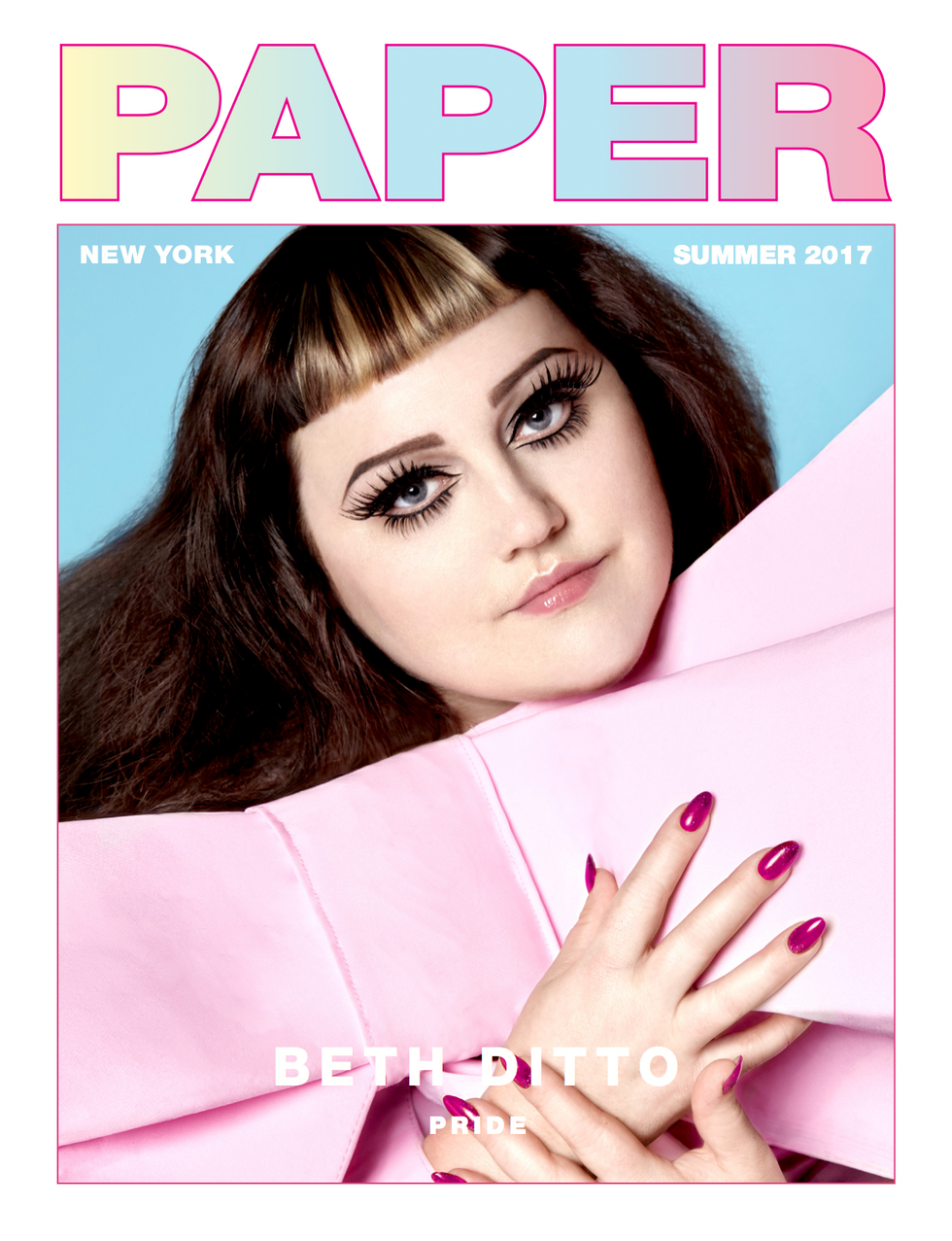 "It was like creatively I was going home," Ditto says. "Nathan (The Gossip's instrumentalist) was literally going home back to his farm he grew up on in Arkansas. What happened for me was I was in my late 30's and I realized that instead of being angry, I was more distraught that my dad died. It felt like my world was stopped. I remember the mundane everyday details now."
Like what, I ask.
"Whoopins! Girl, I'll tell you what, if I acted up and I got a whoopin, betcha I didn't do it no more!" Ditto says, joking about being disciplined as a child. "But for real, with this record I wanted to pay homage to my dad, and make something he'd be proud of," Ditto adds. "Not another explicitly rock or dance record. That would've been too easy."
Also, some of Ditto's fondest memories involve her dancing with her dad while her cousin played drums and her father worked the sound for bands performing gigs and recording songs. While around her dad, Ditto listened to everyone from The Supremes to Fats Domino and Jerry Lee Lewis, people she still counts as influences today.
"I almost forgot about that growing up until making this record," Ditto recalls. "You forget to appreciate [that] as you go through your life. I was listening to a lot of that stuff recently and it was literally how I learned about dance and rhythm and sound. And my dad would teach me this when he'd take me dancin', take me honky-tonkin'. Thanks, dad."
The rootsy, soulful influences of the music Ditto heard as a child are scattered throughout Fake Sugar: from the sublimely catchy "In and Out" to the simmering jazzy sensuality of "Fire" to the dynamic, bring-down-the-house key changes of "Lover," a touching ode to loving her wife and longtime best friend, Kristin Ogata, through the ups and downs of their relationship. The album was co-produced with a member of Ditto's musical family, Jen Decilveo. She laughs when reminiscing on their studio sessions.
"She's a dyke, too, and it was cool, having two dykes on a record together," Ditto says. "By the way, I say dykes and fags a lot. To me, it's a lot more queer and not gender specific. Anyway, we had to talk everything out, take lots of breaks to discuss what it all meant. Great fun, typical dyke shit."
Ditto's freedom with language, her comfort in her own skin—and her ability to make others feel right at home—comes from having to find her place early on. Ditto's genuinely carefree, true-to-herself nature has made her an ideal role model for LGBTQ fans young and old.
As a kid, Ditto's childhood heroes included the infamously divalicious muppet Miss Piggy. She was always encouraged to be loud and proud by her family, and they lovingly called her Bubble Butt. She also loved her mother, a single nurse who raised seven children and took no prisoners.
But outside of her family, which she admits had its own kind of dysfunction, Ditto was still living in a conservative environment in rural Arkansas. It was not necessarily kosher to be proud of who you were.
"I mean, personally, I was always just fine with who I was," Ditto says. "I never felt the shame a lot of kids coming up feel. How lucky is that? Others had fear of me, and some made fun of me for being poor, but I just didn't really care. I could always outwit you or be funnier than you. And if someone told me I was going to hell for being gay, I would just be like, 'How rude. But I'm so glad you're concerned about my soul.'"
So at 18, Ditto fled the South to join a new chosen family in Olympia, Washington, where, in 1999, The Gossip was born on the heels of the riot grrl movement.
18 years later, Ditto has come full circle as a solo star, and will kick off a North American tour supporting Fake Sugar to go through the rest of the summer. And you can bet that when the tour is up, she'll find her place back home—most likely in Portland with her wife and her friends.
Reflecting back on Pride Month, Ditto remembers a time where it wasn't safe pretty much anywhere to live your best gay life, but finds it heartwarming that the tide is ultimately turning for the better, despite all odds.
"The idea of Pride was not cool, especially if you were queer and subversive like me," Ditto says. "And I love a holiday that is for us. But I also wish the government would recognize it in a more official capacity. I don't want it to be a normative Labor Day moment, but it is called Pride, not Hide Inside. Can we have decorations, please? And pride for all the different facets of us who want to celebrate. A bear flag would be so cute for all the cuddly bears out there. Maybe we could get a weed flag for my wife; a weed flag for the weed fags. But you know what I'd like to see more of? Pride-specific barbecues—hot dogs and weiners, and such. I don't really go out, but I do like a cookout."
Hair: Lyndell Mansfield
Makeup: Andrew Galimore