She's spent nearly a decade singing the timeless tracks that have soundtracked some of the most popular TV shows and movies in South Korea, including Another Miss Oh, The Producers and Love in the Moonlight. But now, Ben's cooked up something entirely for herself.
While she's released a smattering of collaborations and EPs in past years following her departure from trio BeBe Mignon in 2011, the 26-year-old Incheon-born singer-songwriter spent the entirety of the last year preparing RECIPE, the first, full-bodied taste of the vocalist's own sound and style, which was released in May.
Sprinkling in tales of sweet love and bitter heartbreak mined from both fiction and her own personal experience, Ben's crafted a tender and nostalgic collection that finally gives her rich voice a home of its very own.
Now then: who's hungry?
Despite being in the music scene for nearly a decade, RECIPE is your first full-length solo album. How long were you working on the music, and why was this the right time to release the album?
2018 marks my ninth year since I officially debuted. As long as I've been in this industry singing Korean drama soundtracks, I always had the urge to experiment and share different types of music, which is why I decided to release my first full-length album now. Because it was my first album, it took a lot of preparation. I spent the whole of 2017 focusing on RECIPE, from the style of the music to photo concepts — it was everything I imagined, and I thought this was perfect time to release it.
What events inspired the album's creative process? Are the songs based on real life experiences or fictional stories?
Usually all my songs are about love, breakups, memories and everything in between. It's based on real life experiences, as well as fiction, and I sometimes get inspiration from family and friends.
What are your favorite themes to sing about?
Out of all the themes that I usually sing about — love, breakups, regret, and memories — the most popular topic is breaking up. It seems like that specific genre really touches people, especially when they go through the experience.
What do you hope that listeners take away from RECIPE?
As "recipe" is a word often used in cooking, this album is made with different types of emotional ingredients and experiences — such as love, breakup, friendships, crushes, yearning and heartache. I want listeners to interpret and express my songs in their own way and walk down the memory lane of their own love and heartache.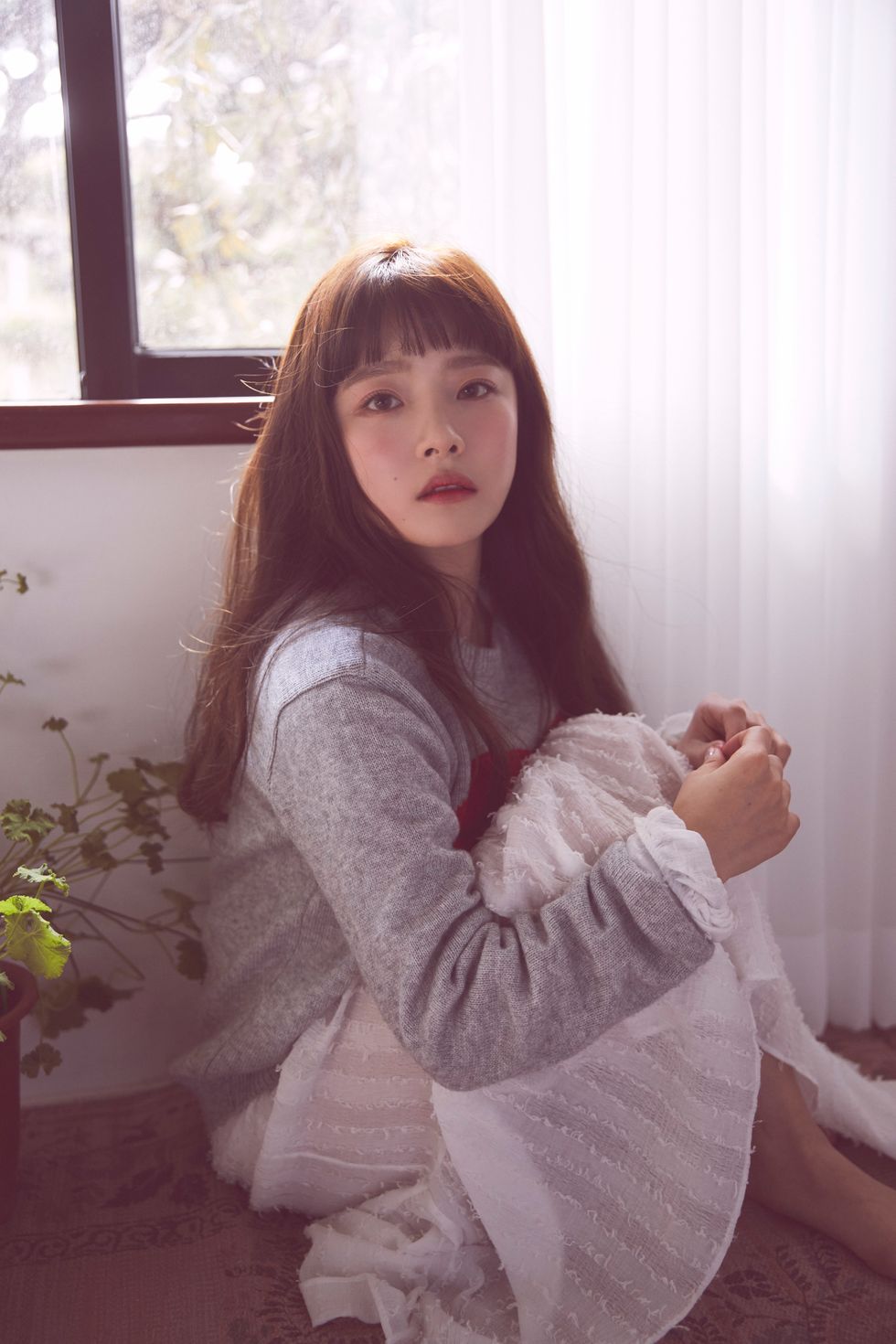 You were briefly part of BeBe Mignon before going solo about eight years ago. What did the experience teach you what you want (or don't want) as a performer?
BeBe Mignon was a great stepping stone for me. It was a first step for me to become a real artist and a precious memory that helped me throughout my career. The experience taught me how valuable and important it is for a performer to deliver and express music. Those experiences shaped who Ben is as an artist.
Is it true that your stage name "Ben" comes from your audition song, Jackson 5's "Ben"? Can you talk about your audition process?
Before my debut, I sang Jackson 5's "Ben" for the audition. Min Soo Yun, a member of Korean R&B group VIBE and the album's main producer, said he liked my gender-neutral voice, which sounded like a young boy, so my stage name became Ben.
This is a very boy band and girl group-driven time in K-Pop, although soloists are starting to make a comeback. Do you feel that as well, and is there any pressure to perform against groups with such passionate fanbases?
As you mentioned, May is a very popular month for K-pop boy bands and girl groups to make their comeback. But, frankly speaking, I don't necessarily think that I'm competing against them. As a vocalist, it's a great time to introduce and share my music with the listeners who like my songs. K-pop gets a lot of love from many passionate fans, but my genre is a bit different. There are people who love and support my songs, so I don't feel any pressure performing at the same time. I also have boy band and girl group members who come up to me saying how they like and support my music.
Which artists interest you within the Korean music industry who K-Pop fans might not already know about? Are there singers from the past that inspire you?
My role model is R&B vocalist Lena Park (Jung Hyun Park). Her powerful vocal skill and amazing expression is so different from other artists. When you hear Lena Park sing live with perfect tone and emotion, I'm always overwhelmed with her immense amount of energy. One day, I hope to sing as well as her and stand on the same stage.
Visuals and concepts are such an important part of K-Pop. What was your vision for the RECIPE campaign? As someone known for your distinct voice, how do you feel about the image-driven state of the pop industry?
The visual concept of the album was to show the soft side of myself and lighten the heavy and dark side of the music. The music video has a movie-like storyline to portray anyone you might know who has gone through similar memories and heartaches. It was intentionally made for viewers to focus more on the music than the visuals. I think a soft and comfortable vibe, like the feeling you get right before falling asleep, is as equally important as a strong and flashy concept.
You've released so many different songs for popular soundtracks. What songs do you have a special connection to looking back, and why?
One of my favorite drama soundtracks is "Like a Dream" on Another Miss Oh, which aired on TvN. It was a song that made a lot of people notice me as a solo female artist, and it's a popular song requested by many fans.
You've also released several duets. Which voices — in Korea or international — would you love to work with in the future?
There are many artists I would like to collaborate with, even in different types of genres like hip-hop. My role model is Lena Park (Jung Hyun Park), so I would love to work with her. And for international artists, it would be awesome to collaborate with Nathan Sykes, Stevie Wonder, Tamia, Brian McKnight and The Weeknd.
Have you considered expanding into different territories and taking on projects beyond South Korea?
I'm currently focusing on Korea, but if there's ever an opportunity, it would be my dream to expand globally and sing soundtracks for famous movies, dramas, albums and even do concerts. I'll do my best to make my dreams come true!
Now that you've released a full studio album, what dreams are you looking to accomplish as a singer looking ahead?

As of now, I'm known more for singing drama soundtracks, but I'd like to be known as Ben, the vocalist. I'm working hard to make more songs so I can touch people with my music. I also hope to collaborate with many artists and perform in different parts of the world.
Photos Courtesy of Ben