This treasure trove of obscure, oddball, and just plain berserk Blu-rays keep on coming, and in the year where everyone proclaims the "disc" is dead, for movie freaks this is absolutely the golden age. Movies thought to be lost to VHS garbage bins now appearing digitally restored, with director's commentary, and hosts of extras. Here are 13 upcoming Blu-rays that will break your brain:
The Stewardesses 3D (Kino Lorber)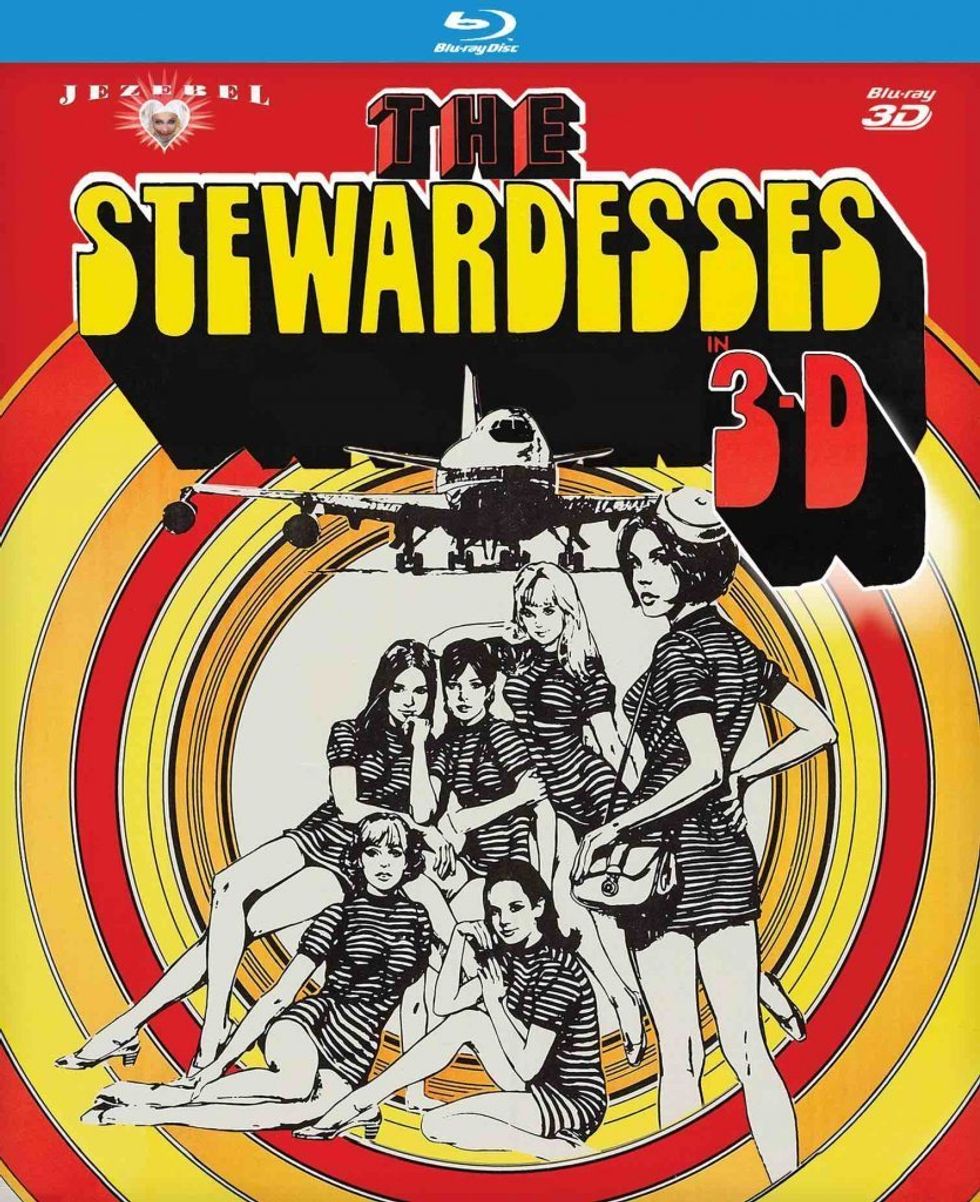 Ludicrous 1969 soft-core sex comedy about some groovy flight attendants and their swinging lifestyle. This was a giant exploitation hit at the time and looks sensational here in 3D. But the gem of this Blu-ray is a bizarre and hilarious half hour short "Experiments Of Love," where two partially clothed women play with a 3D camera throwing things at the lens. It's everything you could possible want in a 3D film plus nudity.
Boy, Did I Get A Wrong Number! (Olive Films)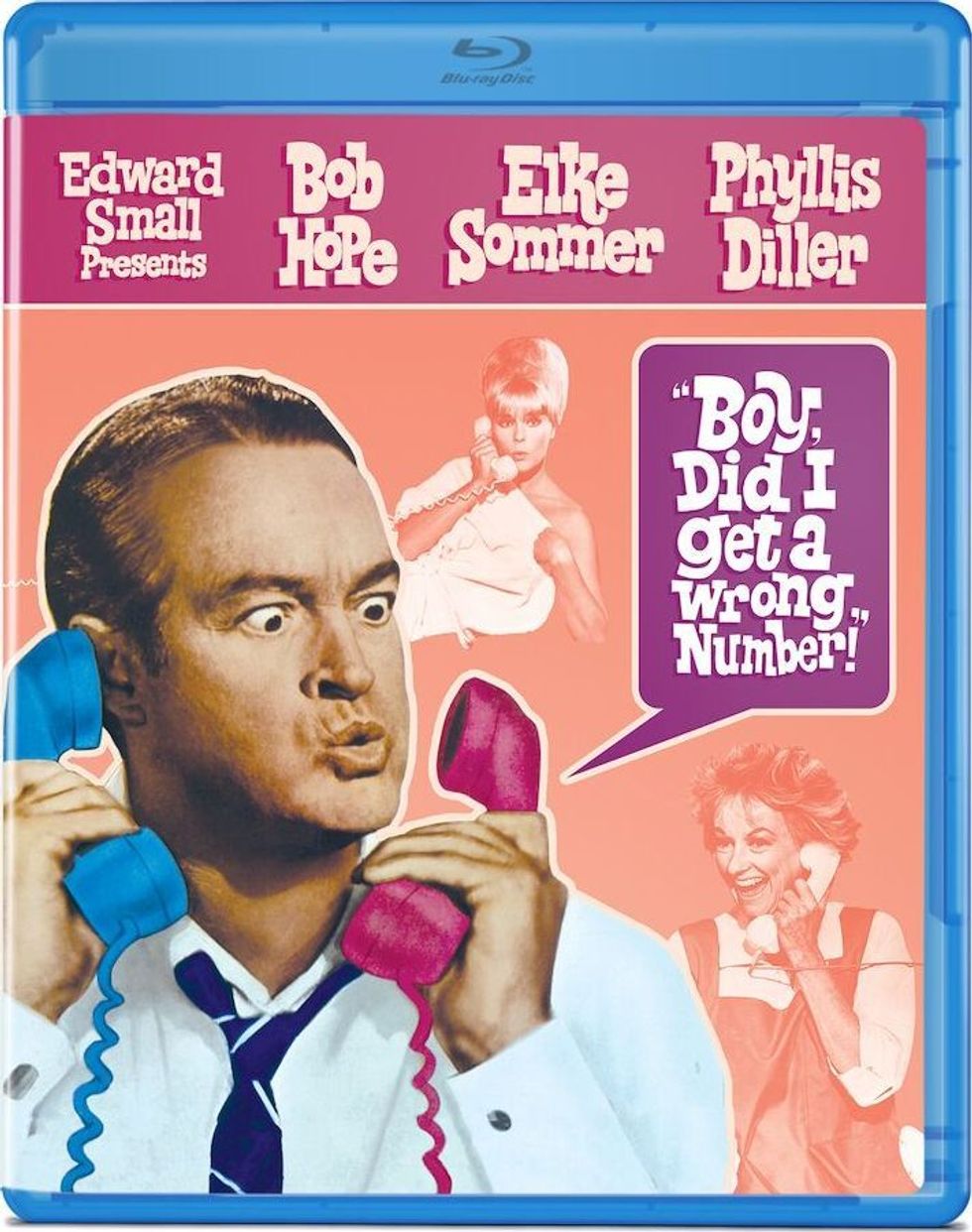 This silly 1966 comedy with Bob Hope was going for $1,000 on eBay when it was an out-of-print DVD. Here it looks great on Blu-ray. Hope plays a real estate agent who accidentally gets connected on his phone with a sexy movie star (Elke Sommer) fleeing from her studio frustrated with her endless bubble bath films. Trying to help her hide away gets him in hot water with his wife (Marjorie Lord). The late great Phyllis Diller has a field day as the daffy housekeeper.
99 Women (Blue Underground)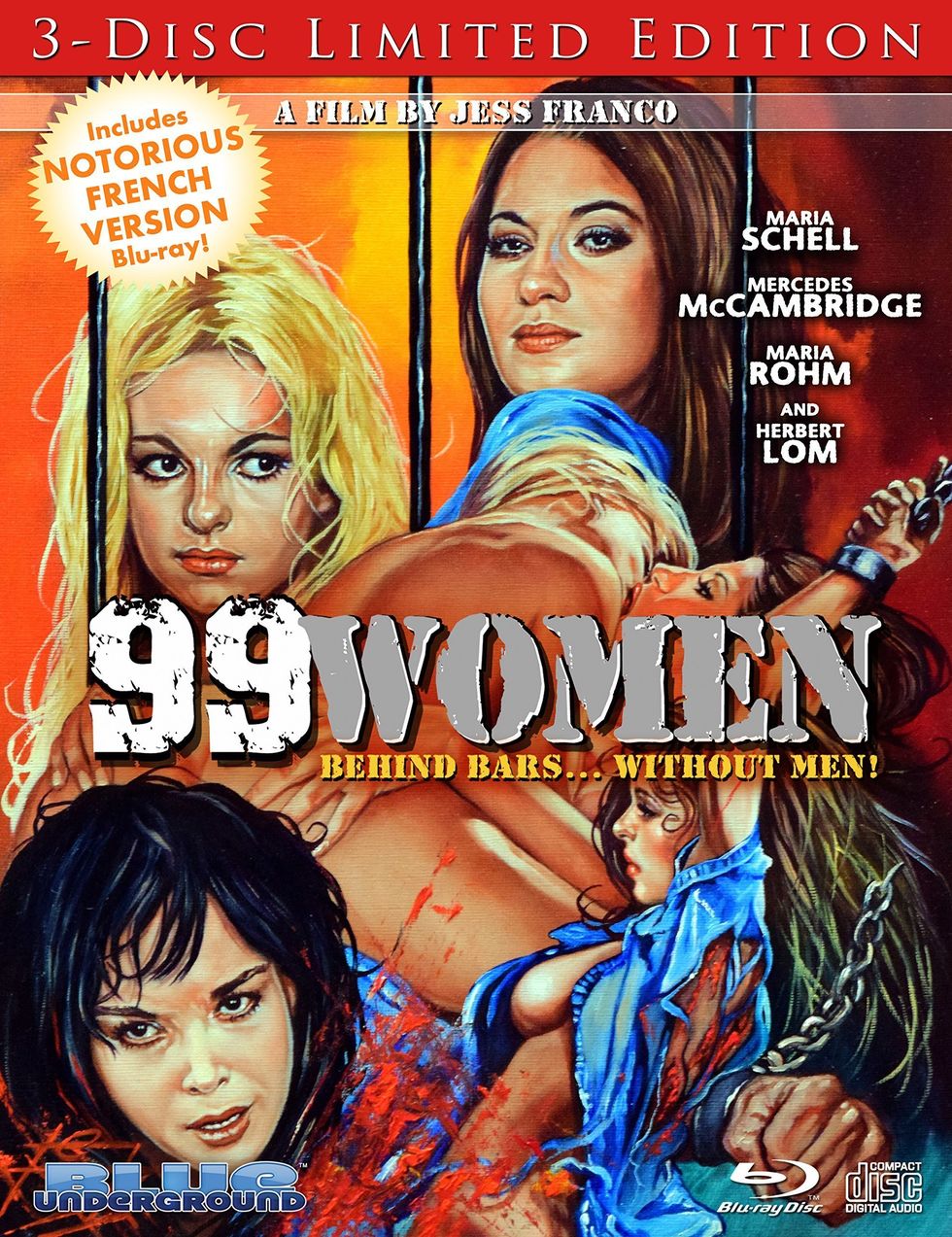 Jess Franco's notorious women's prison movie starring a scene-stealing Mercedes McCambridge as the sadistic warden of a female prison on a Caribbean island. Maria Schell plays the new woman in charge trying to make humane changes. Outrageous from beginning to end and great sleazy fun. It looks shockingly good on Blu-ray.
The Asphalt Jungle (Criterion)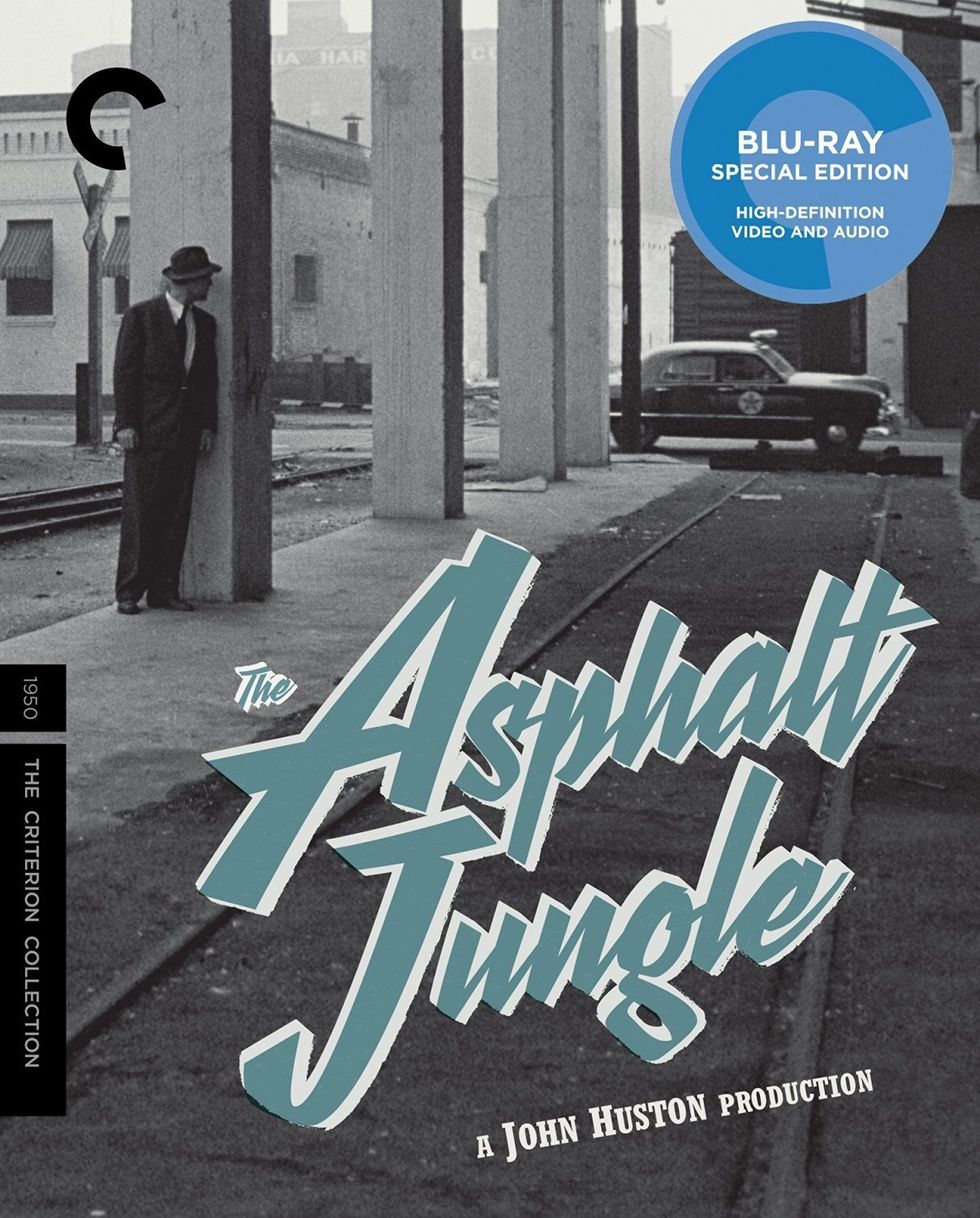 A noir-ish 1950 masterpiece about a botched jewelry heist starring Sterling Hayden and an important early performance by Marilyn Monroe as the mistress of a shady lawyer. Director John Huston's dark, naturalistic storytelling is peerless and the cast is staggeringly great.
Bad Day At Black Rock (Warner Brothers)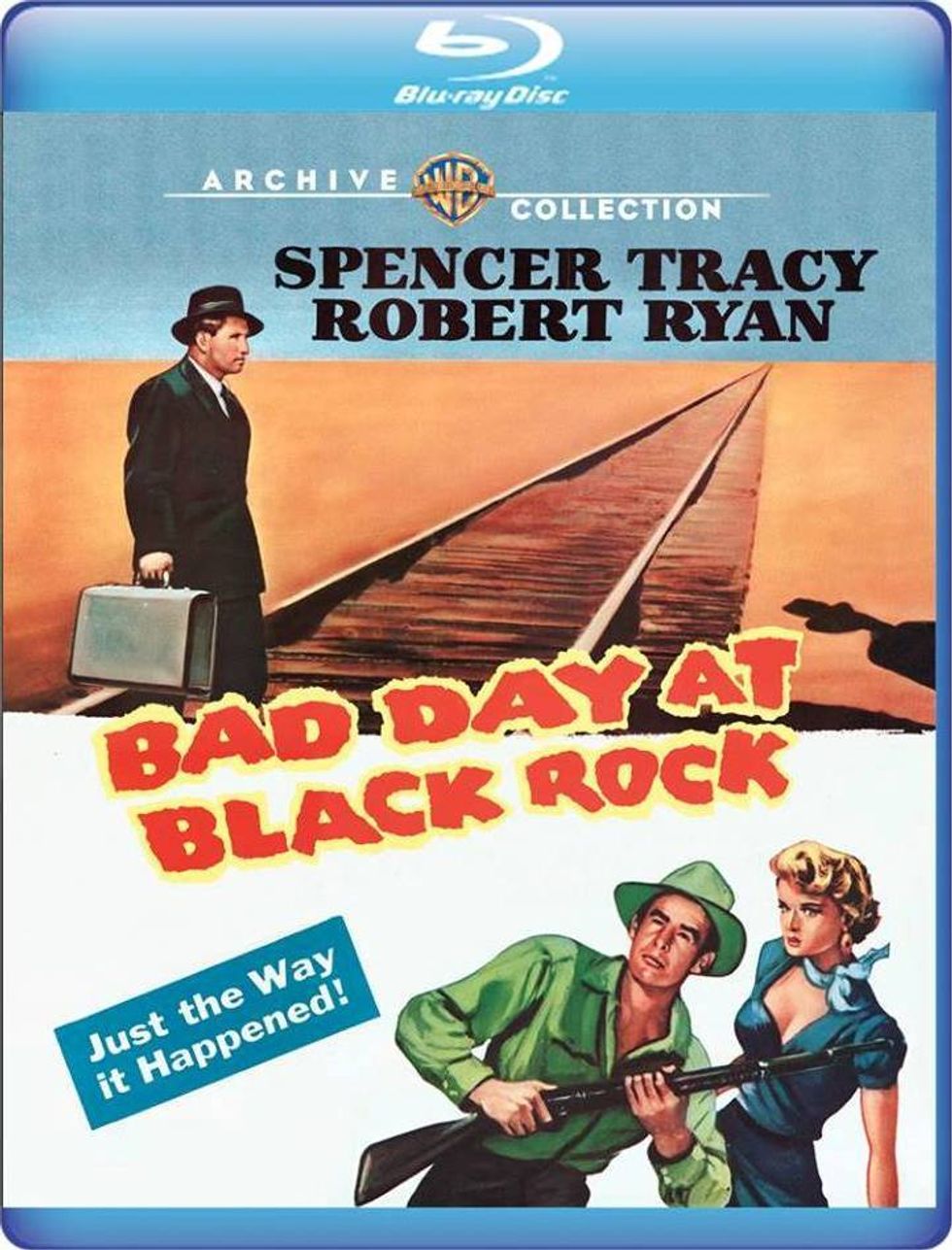 Spencer Tracy is at his best as the mysterious one armed stranger who shows up by train in a desert town (without pity) for 24 fateful hours. But why is he there? And why is everyone so bent out of shape by his arrival? In this excellent neo-Western by John Sturges the economy and terrific performances (Robert Ryan, Anne Francis, Walter Brennan, Lee Marvin, Ernest Borgnine) make this tense thriller work so well.
Sudden Fear (Cohen Film Collection)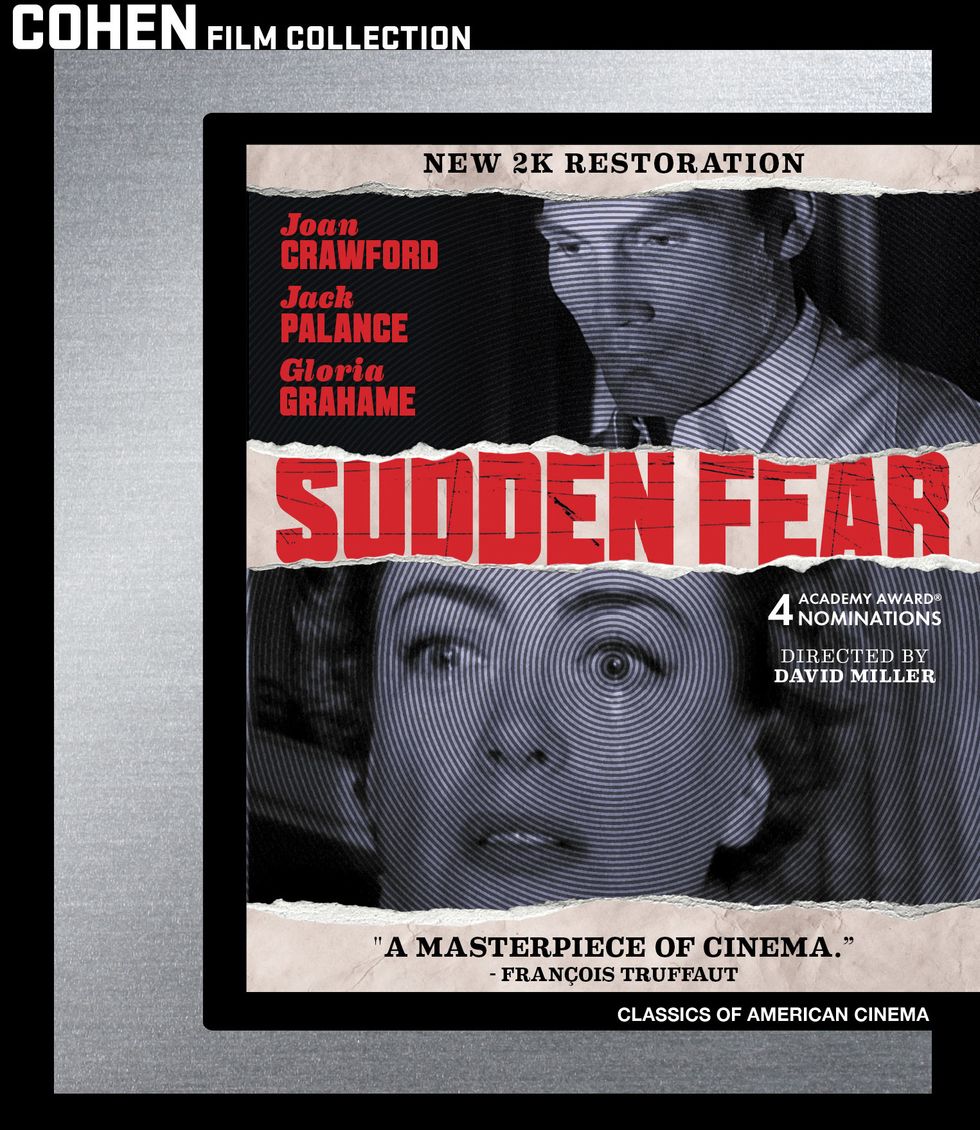 Joan Crawford plays a renowned playwright who is swept off her feet by a man (Jack Palance) who aims to kill her and steal her money. Gloria Grahame is the sultry girlfriend of Palance who is in on the scheme. This is a great restoration of a wildly enjoyable and tense thriller that should be better known.
Department Q Trilogy (IFC)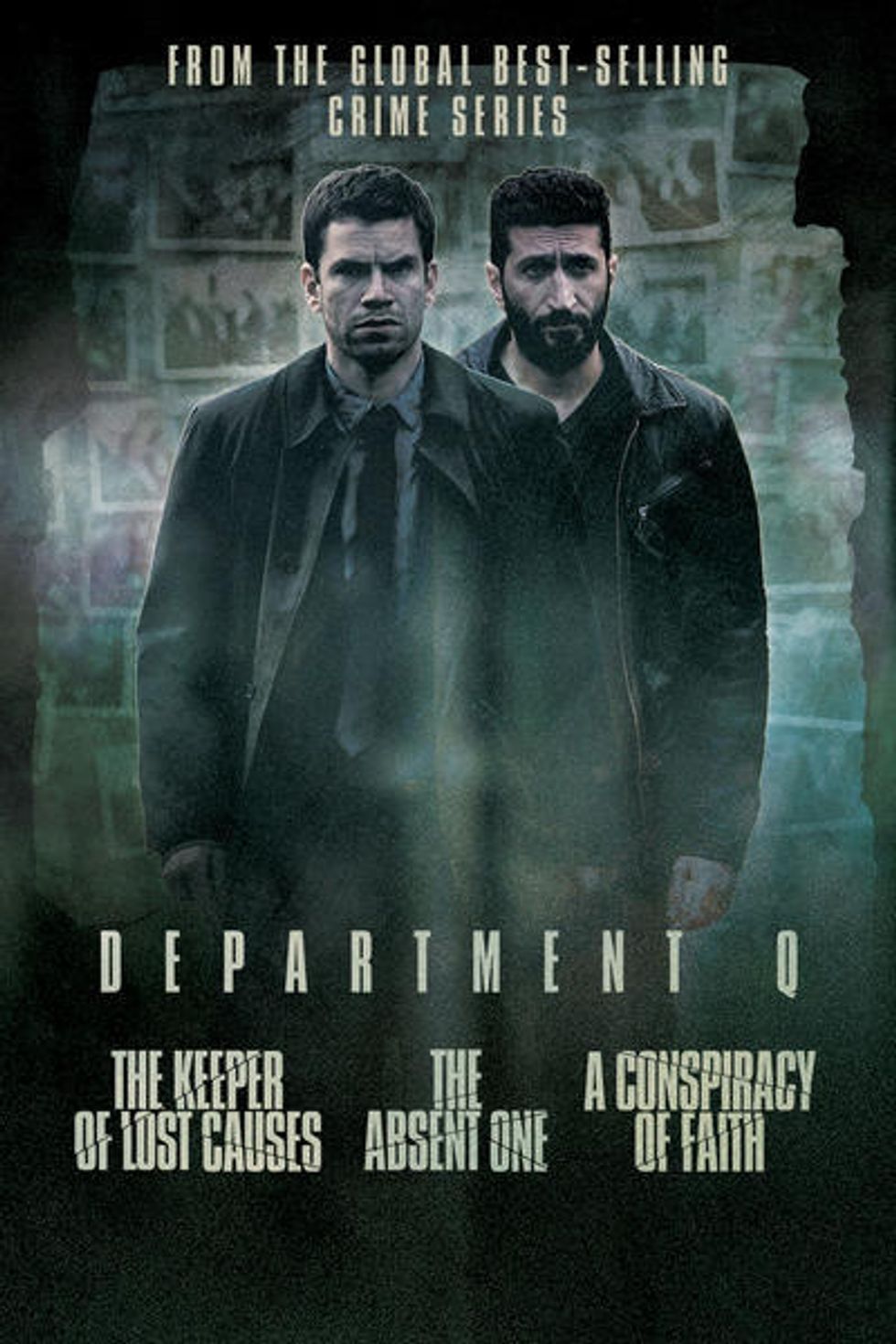 Based on the Danish crime novels by Jussi Adler-Olsen these three books are given suspenseful, well-acted, cinematic realizations starring the handsome Nikolaj Lie Kaas as Carl Morck a detective demoted to the "cold cases" basement office with a Muslim partner Assad (Fares Fares). They actually investigate and solve cases, much to the annoyance of the higher-ups. The three full length films are: The Keeper Of Lost Causes, The Absent One and A Conspiracy Of Faith filled with bizarre crimes and twisted murders.
The House That Screamed (Scream Factory)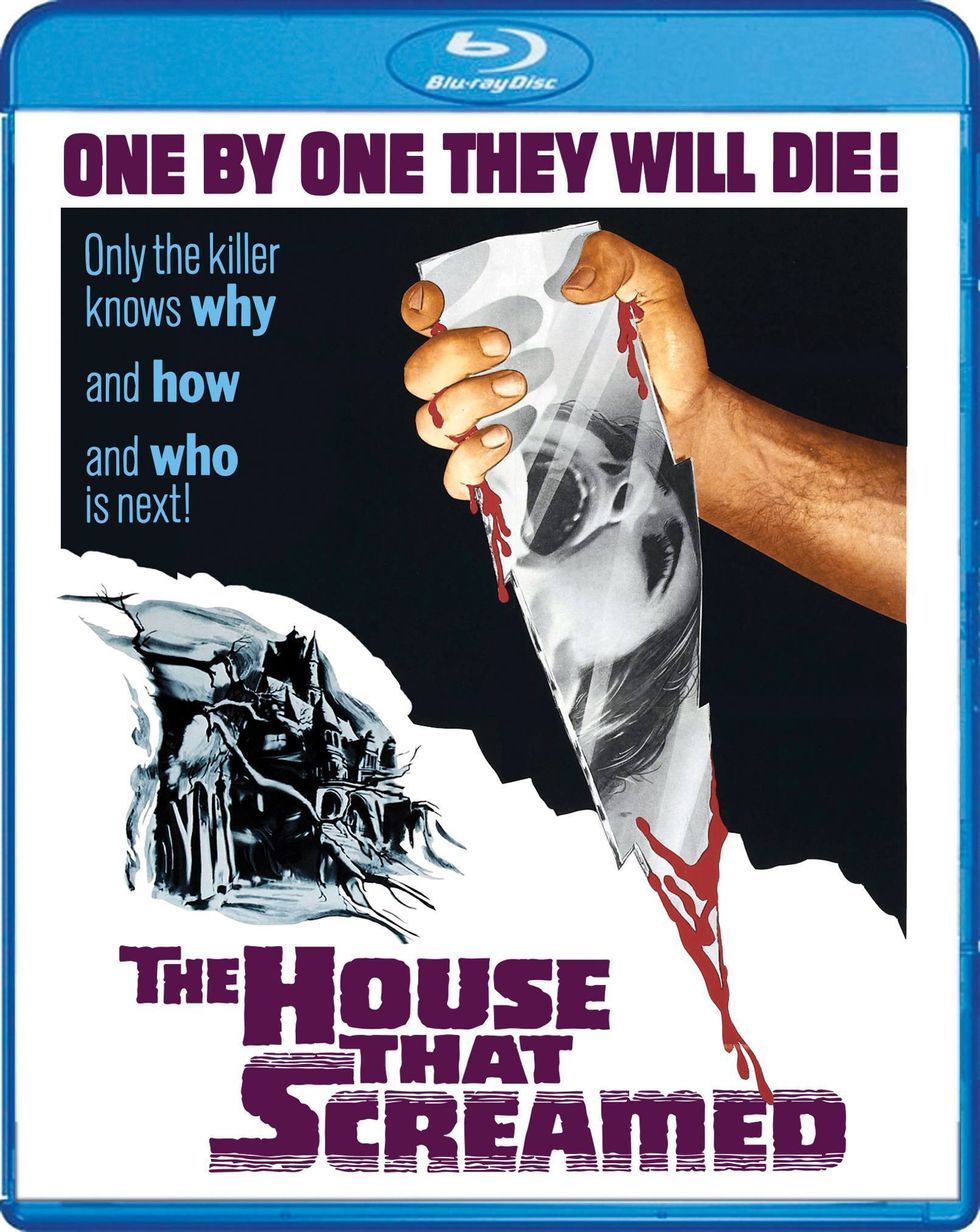 Fabulous and rare 1970 Spanish gothic shocker by director Narcisco Ibanez Serrador (Who Can Kill A Child?) starring Lili Palmer as the sadistic headmistress at a 19th century girl's boarding school. But why are some of the boarders mysteriously disappearing? The final sequence in this gorgeous-looking transfer is genuinely shocking and still packs a fiendish punch.
Hellraiser: The Scarlet Box Set (Arrow)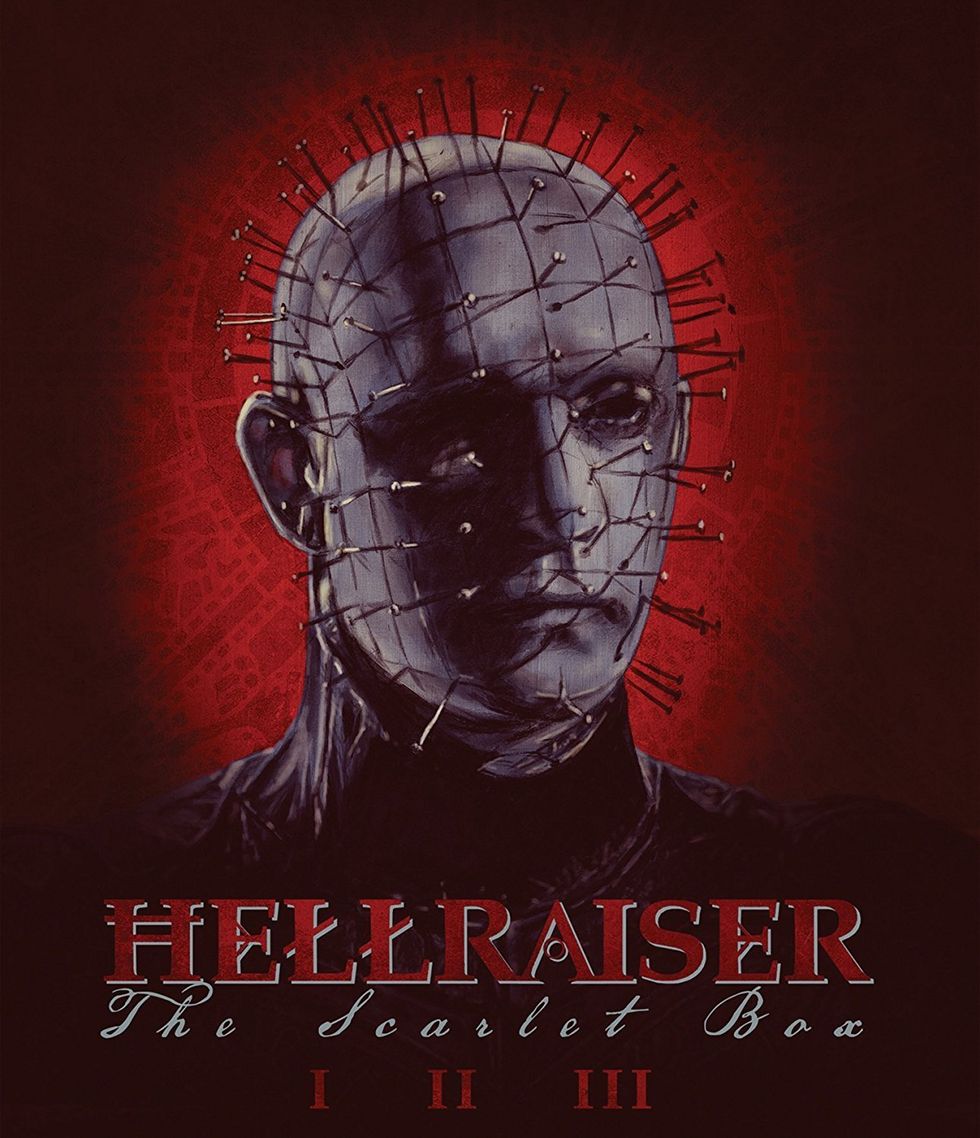 A stunning collection of the first three Hellraiser films with high definition transfers and scores of extras. Clive Barker directed the first Hellraiser, based on his chilling novella The Hellbound Heart about a rare square puzzle box that when opened tears a hole into another dimension filled with fearsome damned demons. The creatures--including the now iconic Pinhead--are pure nightmare fuel. Hellbound: Hellraiser 2 starts up after the first movie ends with heroine: Kristy (Ashley Laurence) waking up in an asylum and the return of the "Cenobites" in this visually surreal offering. The third…well…is the third.
Something Wild (Criterion)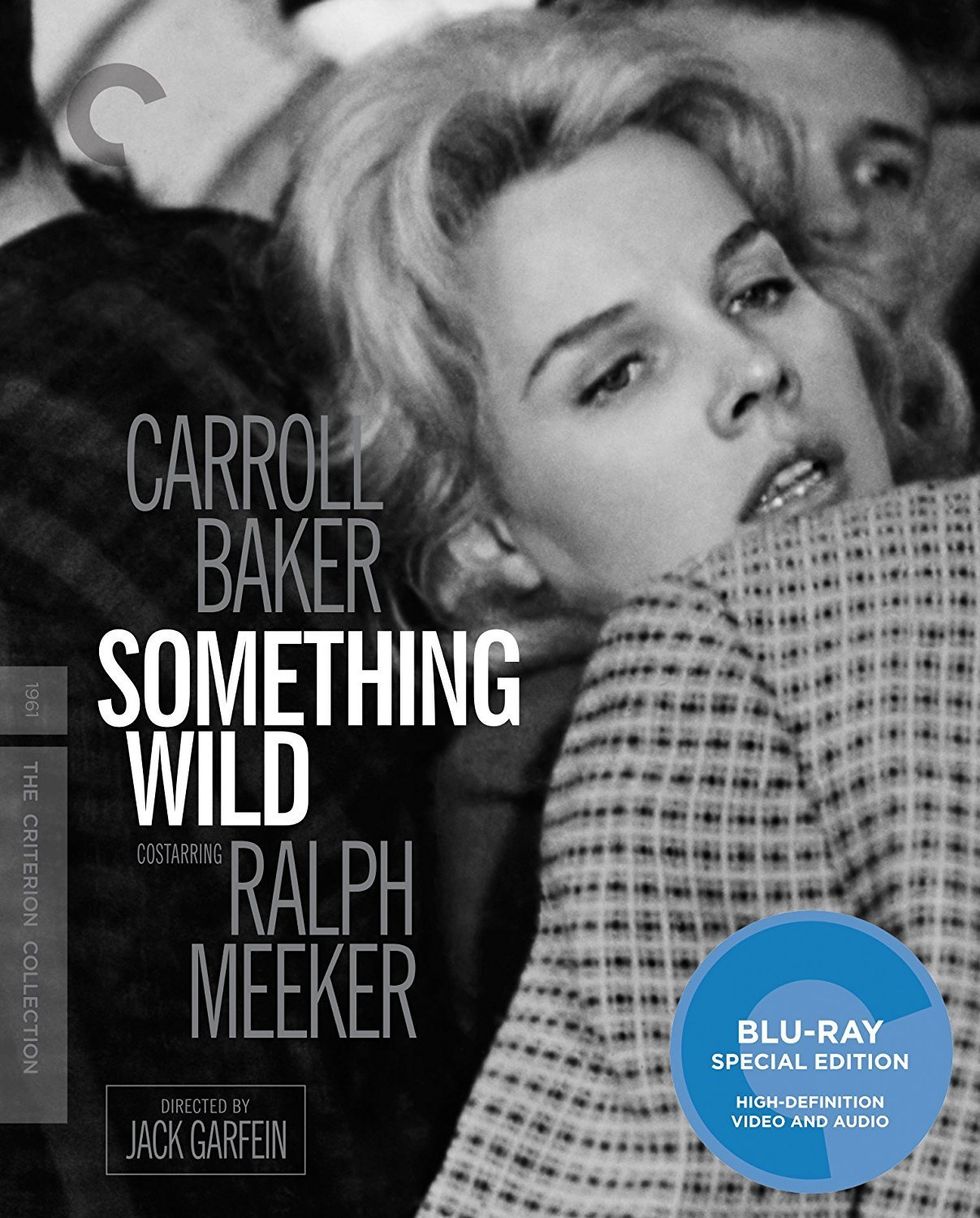 An utterly fascinating 1961 film directed by Jack Garfein and starring Carroll Baker as a woman living and working in NYC who is sexually assaulted and then taken in by a seemingly kind stranger (Ralph Meeker) only to be imprisoned by him. With incredible location shots of the city and a glorious score by Aaron Copeland, this uniquely weird film is given the justified "Criterion" treatment.
His Girl Friday (Criterion)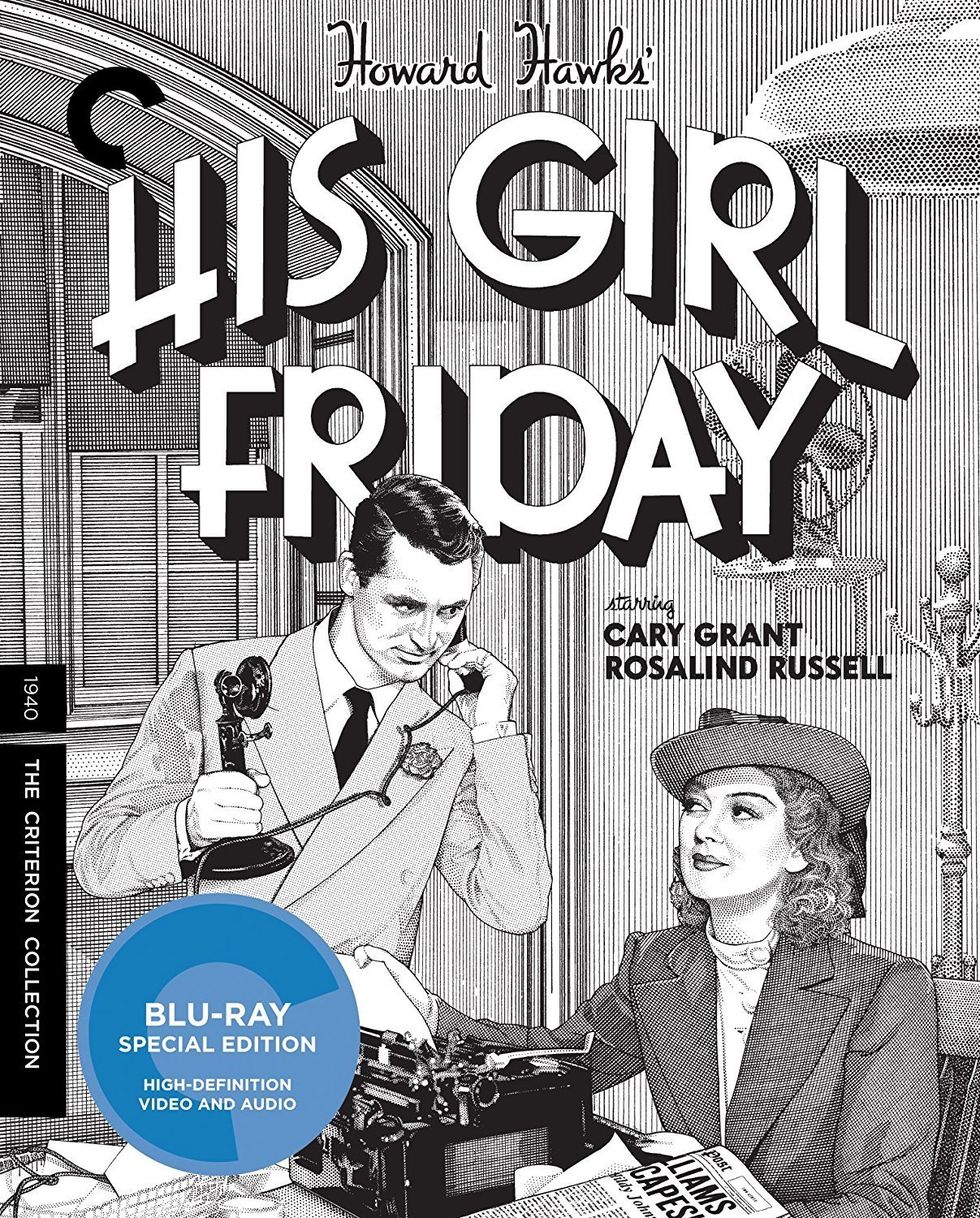 Howard Hawks's inspired hilarious reworking of The Front Page with Rosalind Russell as reporter Hildy Johnson and Cary Grant as her newspaper man divorced ex, Walter Burns and her attempt to remarry and leave the business behind during an impending execution. The machine-gun delivery makes this cynical comedy soar. Also included is a restored version of the 1931 The Front Page. Two restorations for the price of one.
Driller Killer (Arrow)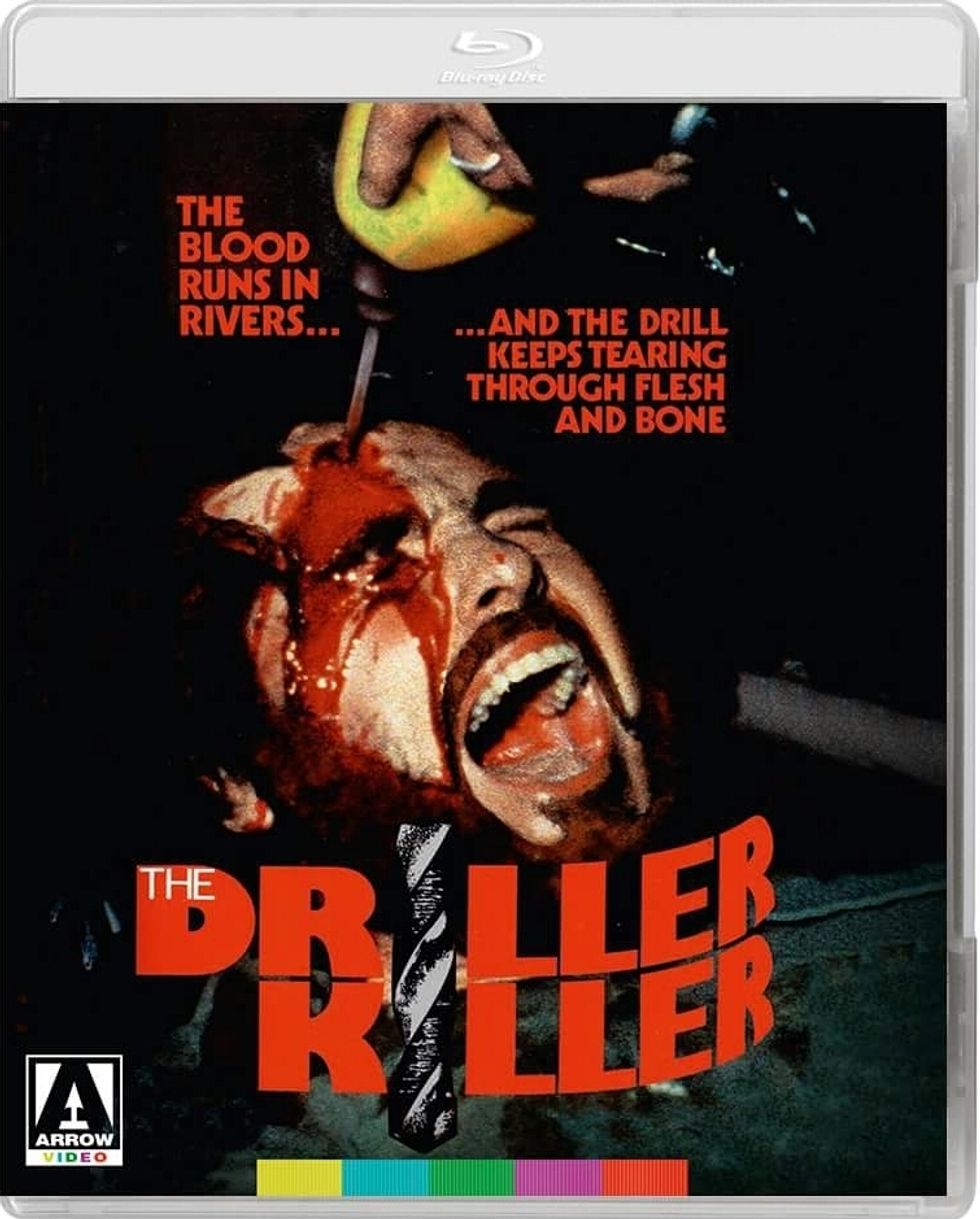 Madman auteur Abel Ferrara's early film in which Ferrara plays the lead as a psychotic artist who lets off steam but attacking strangers on the street with his trusty portable drill. With a sweet feel for the punk scene at the time and wonderful surreal touches I have always had a soft spot for this sickie and this gorgeous, improved, disc is really worth it.
Sacrifice! (Kino Lorber)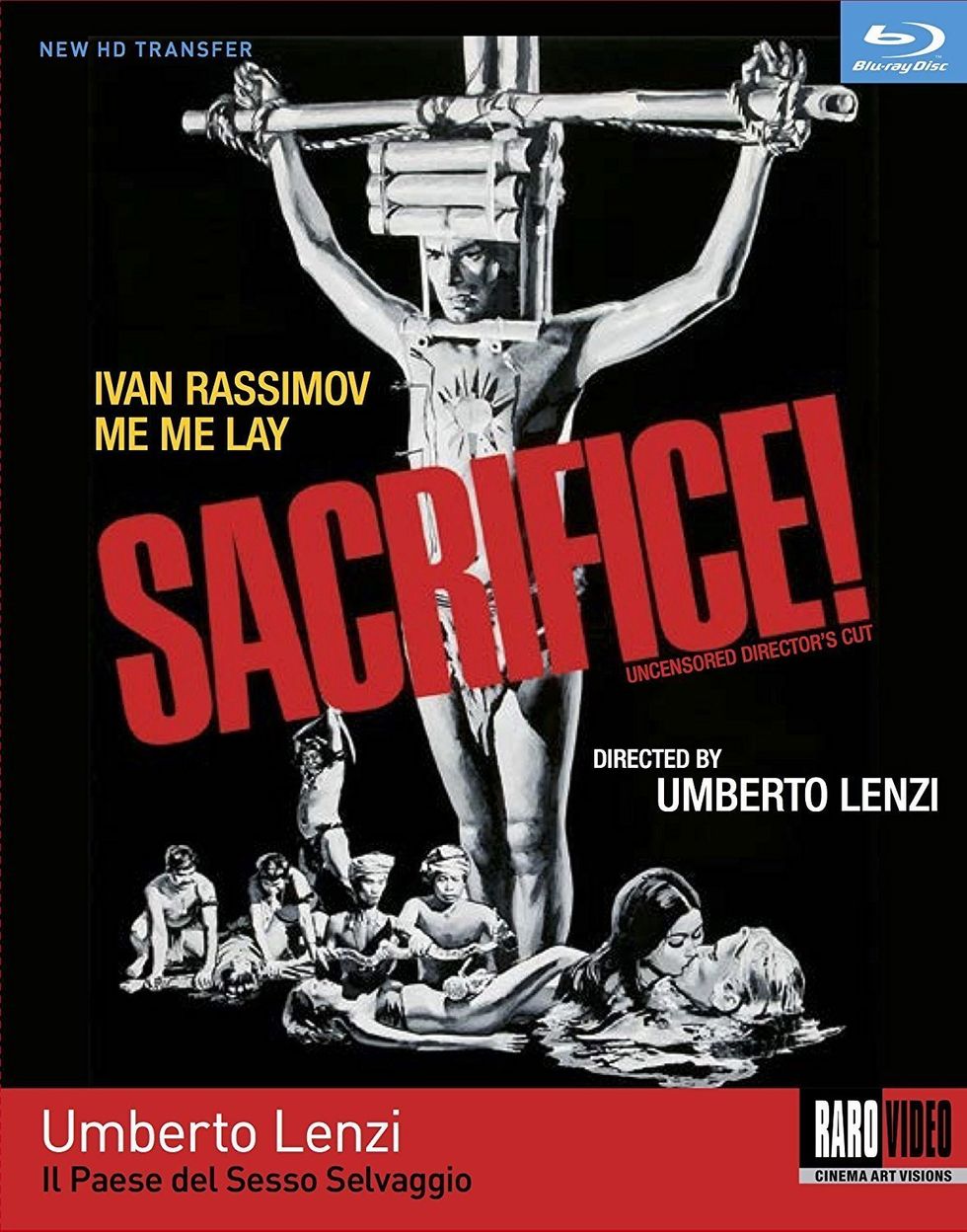 Umberto Lenzi's jungle exploitation version of A Man Called Horse (the alternate title of this film is The Man From Deep River). This is also the first of the Italian Cannibal films. Ivan Rassimov plays a photographer who, while exploring the jungles outside Thailand, is kidnapped by a fearsome tribe and fights to stay alive. He is spared when the chief's daughter (gorgeous Me Me Lai) falls for him, but a warring cannibal tribe attacks. This restoration is astounding, and a fascinating documentary on the cannibal film genre. Lenzi went on to make more in this oeuvre like Eaten Alive and the wonderfully depraved Cannibal Ferox.
Revenge Of The Blood Beast (Raro Video)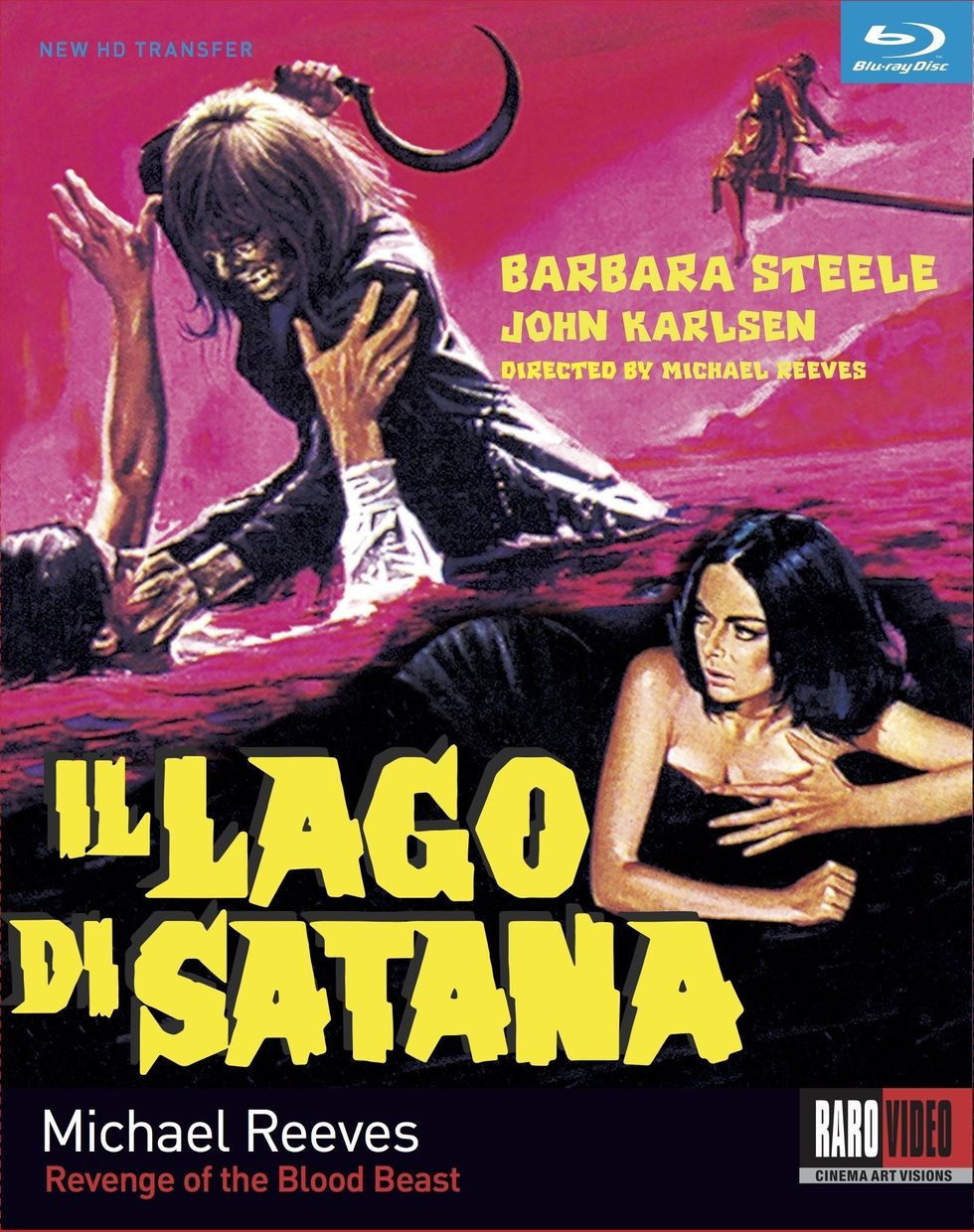 Stunning actress Barbara Steele plays a newlywed vacationing with her husband (Ian Ogilvy) in Transylvania when, after a car crash into the river has her body invaded by the vengeful spirit of a monstrous witch. This was an early film by the wildly talented Michael Reeves (Witchfinder General) whose early death was a real loss. Gorgeously restored this has a lot of wit mixed with the witchery.