Innovative streetwear designer Astrid Andersen already presented a Spring 2019 collection earlier this summer, in London. So when the time came to show in her native Denmark for Copenhagen Fashion Week, Andersen wanted to something extra special. And so she came up with the most unique experience of the week.
Andersen held her presentation at the Hotel Alexandra, in a suite named for widely influential mid-century Danish architect Verner Panton. Attendees were ushered up to the space in tiny groups, told only that the experience would be "intimate" and that no flash photography was allowed. And "intimate" turned out to be something of an understatement.

The Panton suite consisted of two rooms — one blue, one blazing orange — filled with models in Andersen's crinkly tailored tracksuits. They were like living mannequins; no one, including kids, moved a muscle. It was especially impressive considering the scorching weather (Copenhagen is a city without much air conditioning, because it never needed it. Climate change!).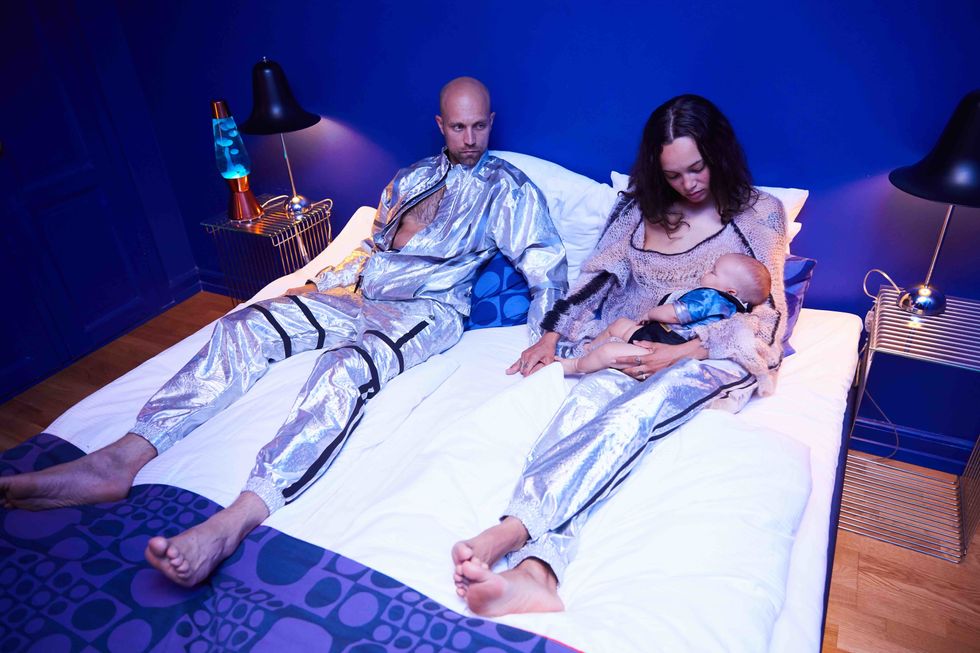 The designer said that she wanted to present something that would allow her to create images beyond standard runway photography, and that she was inspired by family portraits. There were models of all different ages, races, and genders, including an impressively calm baby, Nomi, who modeled alongside her parents Marz Lovejoy and officeeditor-in-chief Simon Rasmussen. Andersen's mother was featured in the show, as were the young sons of fellow office editor and makeup artist Zenia Jaeger (Jaeger, who also did the makeup at Saks Potts' show, told me she was "such a proud mommy"). It was surreal, and a fantastic showcase for Andersen's work, which continues to push the bounds of streetwear.
She spoke to PAPER about the concept behind the show, "DIY space traveling," and how she developed her connection to streetwear in the first place.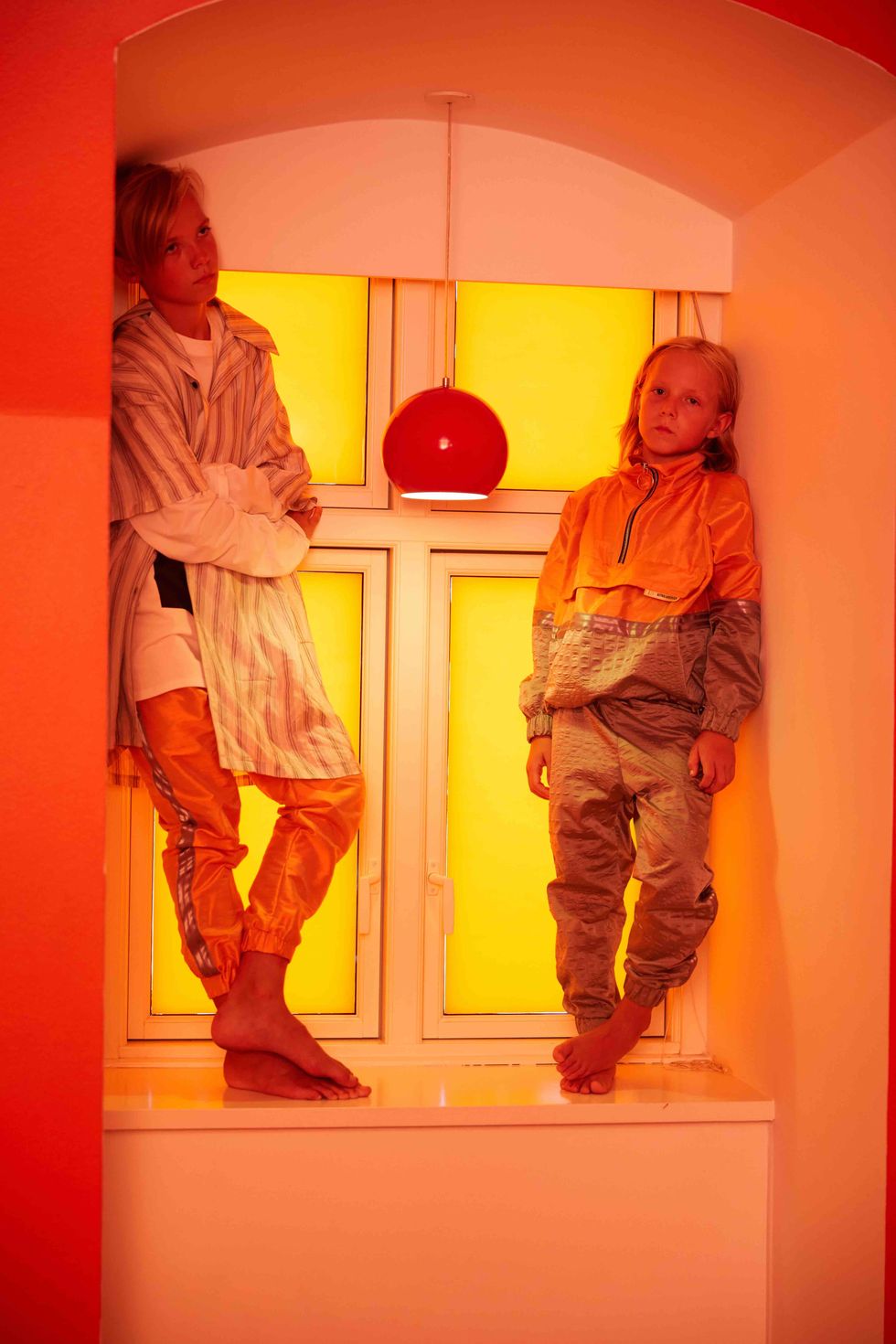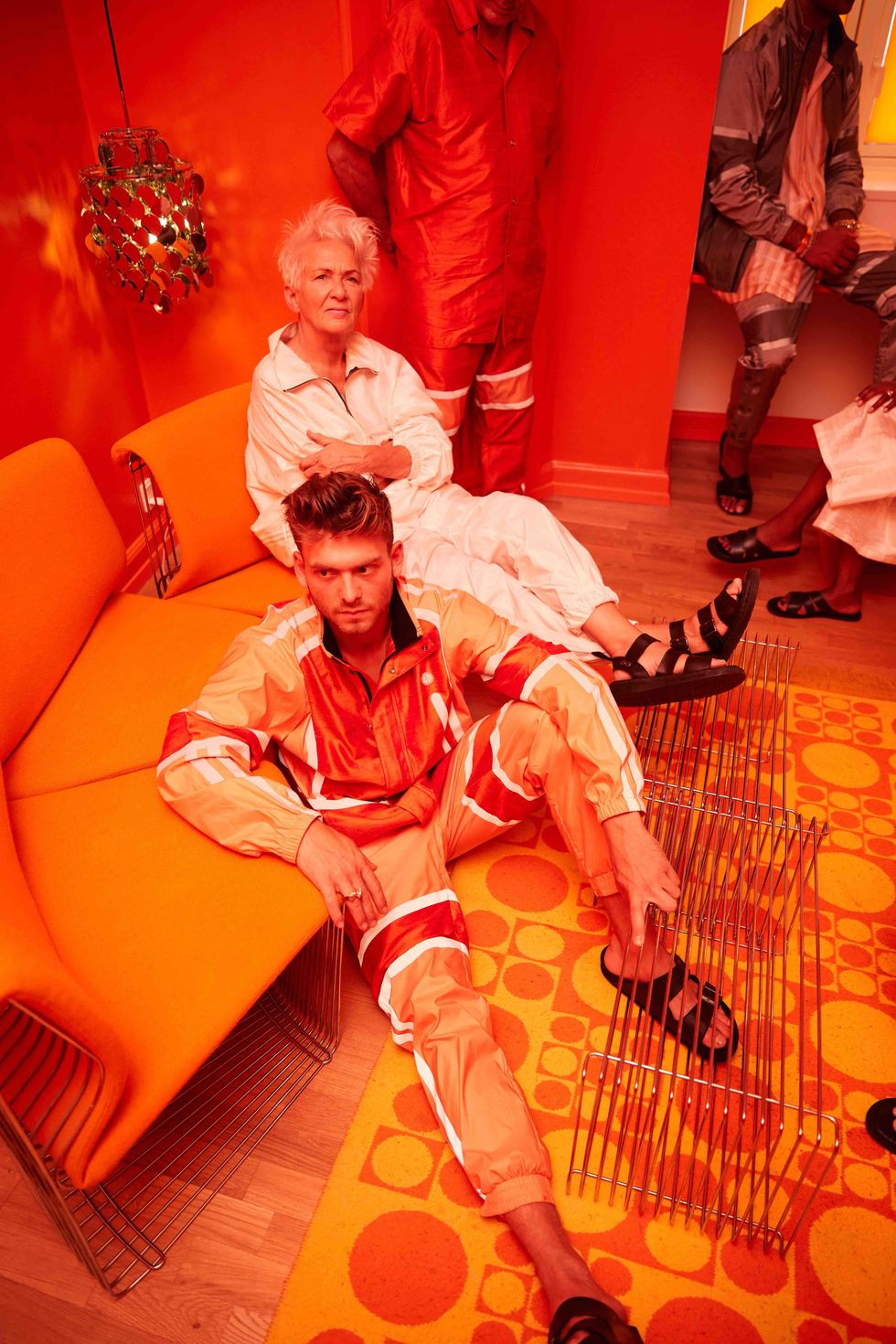 Could you tell about the concept behind the presentation?
We always do catwalk shows, and then this time in London we also wanted to break it a little bit, and sort of shoot content that has a deeper story than the catwalk images sometimes leaves us. I've always been obsessed with this Danish architect Verner Panton, and he's more or less been erased from the Danish architecture. When you walk around, we've complemented the more simple, Scandinavian style, but he's really a legend.
When I found out that this suite was here I was so excited. This particular architect for sure is part of the aesthetic that was in my childhood home, so I just really wanted to make some reference to my own work. The idea was to focus around a kind of family portrait. Normally in Copenhagen we do a womenswear show, but we thought it would be quite nice to show it in a different altered universe and just invite friends and family. My mom is here!
When it comes to the actual clothes, what were you thinking for this season?
I think originally the collection was the same in London, but we tailored some things for the boys and just showed it on a different size scale as well [as for her London collection, Andersen told PAPERit was inspired by "albino crocodiles and tinfoil caravans"]. But the vibe I wanted was really summer, and just kind of DIY space traveling. So it's like you're dreaming about space, but you're really in your backyard.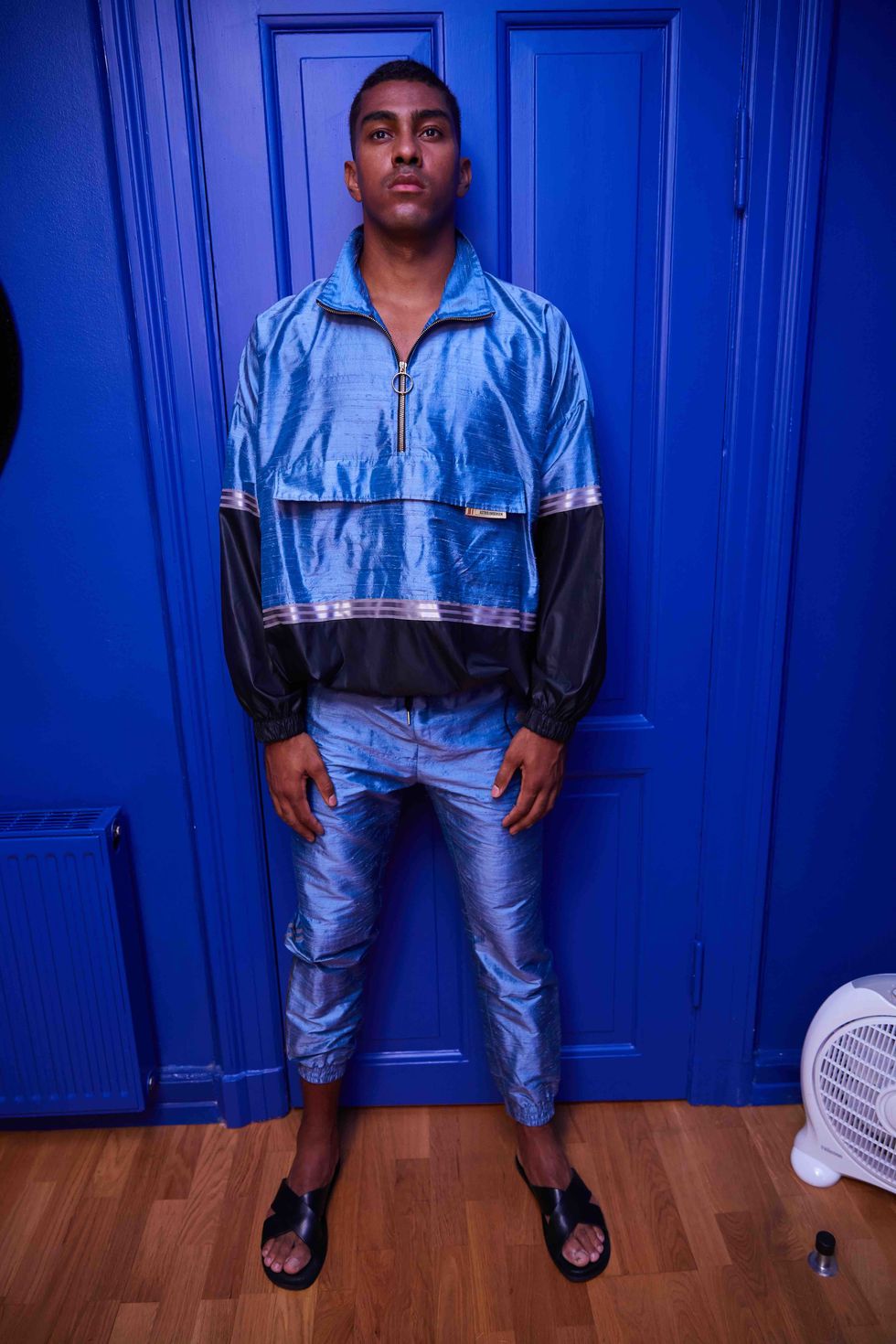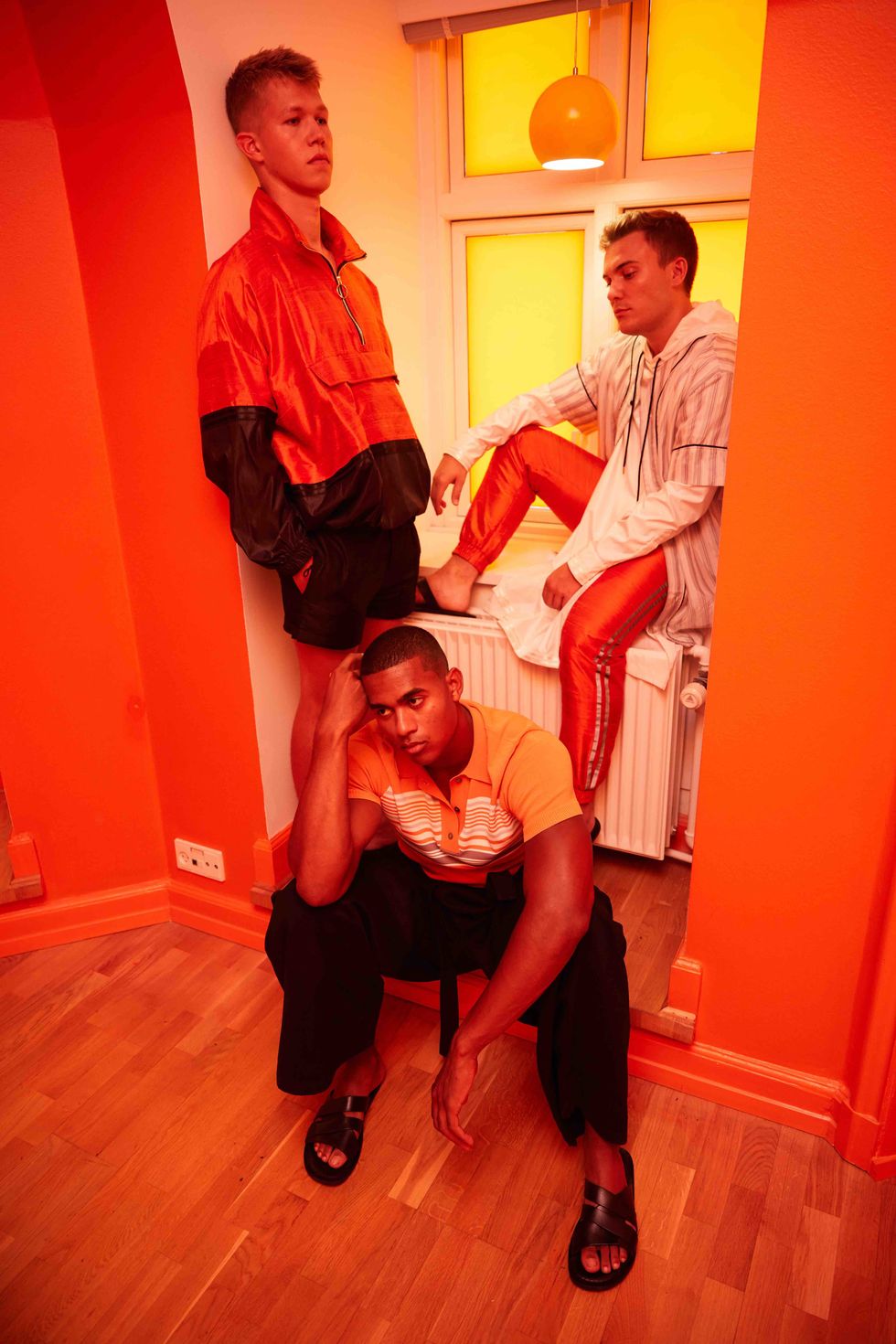 What do you like about showing in Copenhagen versus showing in London?
I feel this is the way for people to show this is very different for me. This feels very personal with my family, and the room is a heritage from where I'm from, and sometimes [in London] we just do a blank catwalk. So I think the two different shows really reflect what's happening in my mind. In London this season, we really created this big set with deserts and UFOs, and then here feels like coming back from a very personal point of view.
"For some, streetwear is a trend, and for some it's a lifestyle. For my generation, it's a lifestyle."
As someone who's been working with streetwear for a long time, how do you feel about its increasing presence in high fashion?
This is a conversation I had 10 years ago, when I had to somehow speak to journalists about how I could attract people to my clothes when they weren't made for the catwalk, or high fashion. But I stood my ground about it, so it's nice now that the question is kind of reversed.
For some, streetwear is a trend, and for some it's a lifestyle. For my generation, it's a lifestyle. I think it's a lifestyle that's going to take probably a decade or two to settle and for people to address it differently, to take it more seriously, which is already happening now. It's good for everyone who is interested in this kind of aesthetic, even as a female. It's more about being comfortable, and that's exactly what streetwear is about.
How did you get into streetwear in the first place?
I think it's just our generation. Like I'm from a small town in the countryside in Denmark, and I still listened to Dr. Dre. I still had that American influence. You know, here, everything on TV is American, all the music is American. It's changing now, but that's what it was like growing up. I think that's what people find interesting — that I'm a woman from Scandinavia, but I have all these references. But it's just natural.
Photos by Rasmus Luckmann, courtesy of Astrid Andersen