A few days ago, Annie Leibovitz made a surprise and welcoming move when she finally joined Instagram. The renowned photographer, who's spent the last couple of years shooting for Vogue and Vanity Fair, tells PAPER that she was being nudged all the time about making an Instagram account, but it was her niece Samantha that finally convinced her to join.
"The Instagram people themselves have been bugging me for years to do it," she says. "Samantha said, 'Let me help you do this. You really should be on Instagram.'" Leibovitz, who jokingly refers to herself as old and archaic, admits that she's probably the last person to join the photo-sharing app. However, she reveals that she's quickly grown to admire several profiles, such as those from Amy Schumer and Patti Smith.
So far, she's uploaded several archive photos coinciding with a timely event, such as an old portrait of Jennifer Lawrence ("Congratulations on your wedding," she wrote in the caption") or a shot of Rihanna in Cuba ("Congratulations on the release of 'Rihanna,'" she wrote, referring to her newly released book). In the future, though, she plans to upload some newer images. "I really would like to engage more with this," she explains. "I like that we've been using the archival pictures we have but at some point I'll direct it a little more."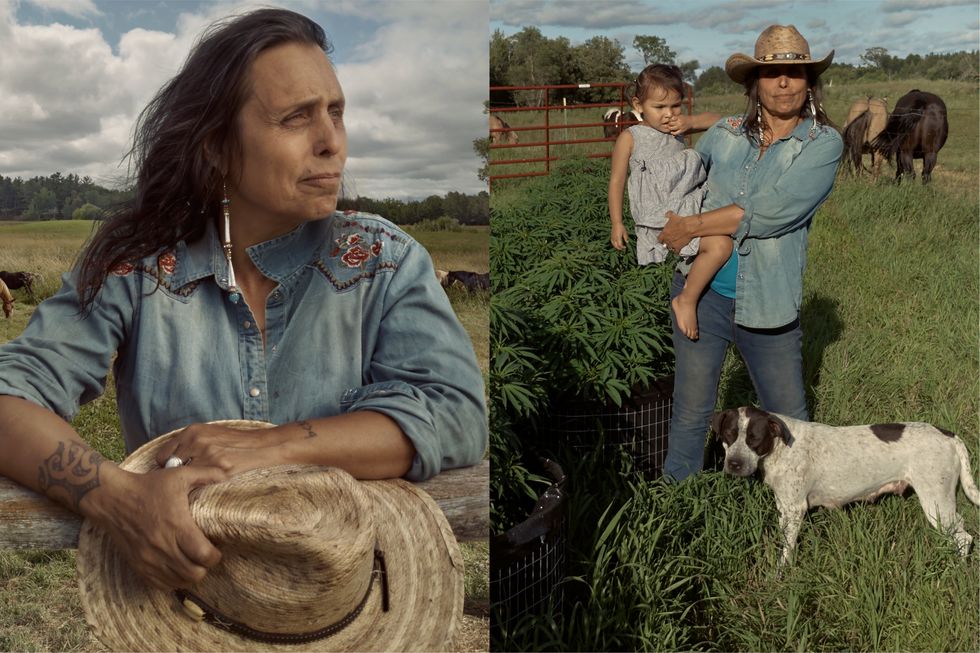 Winona Laduke. © Annie Leibovitz.
In addition to the archive photos, she's also posted some more recent images that are captioned with #Pixel4 and the Google Pixel handle, including portraits of architectural technologist Iddris Sandu and trans rights activist Chase Strangio. The photos are part of a year-long project Leibovitz embarked on with Google called Face Forward, in which she captured portraits of people using the company's new Pixel 4 phone.
"We knew we were doing the Google launch with the set of pictures," she says of the overlap between her latest project and joining Instagram. "We thought it might be a good time to go on over. It's definitely an important place, and it's like a magazine." Some of the other subjects she's shot are Noor Tagouri, Sarah Zorn, Bryan Stevenson, and Winona Laduke, all of whom the project describes as people "whose dedication and commitment are changing the landscape of their time."
"They came to me with a project, saying, 'Would you like to drive across the country?'" she says. "And of course, for every photographer it's a whirlwind and something you dream about: 'Well I would love to just get in a car, drive across the country, and take photographs." But the main interest for me as well was that I really always believed in the camera phone as a very viable tool for a photographer. "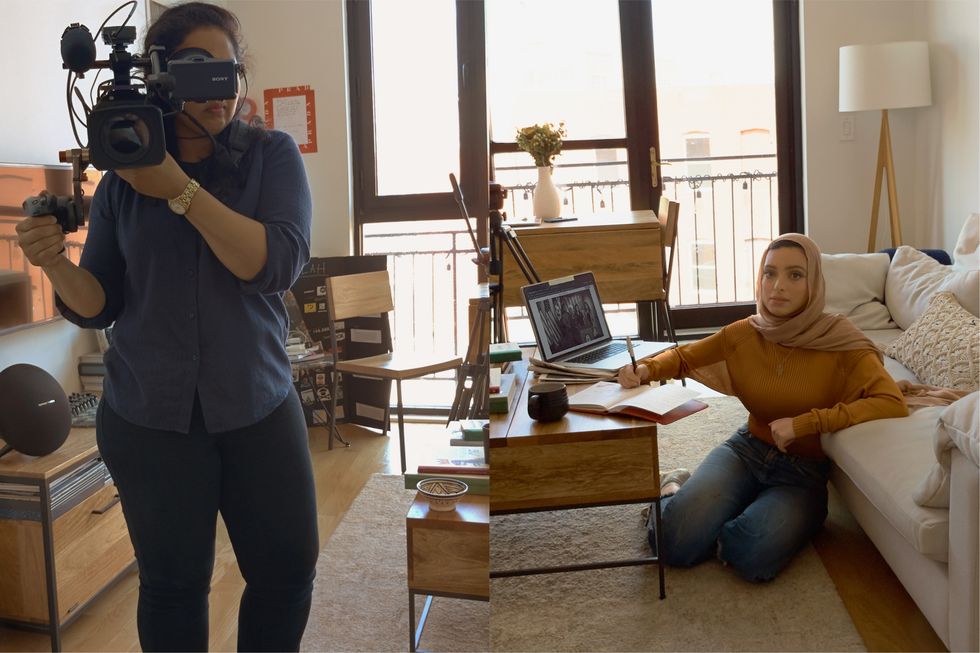 Noor Tagouri. © Annie Leibovitz.
Unlike her traditional magazine work, capturing her subjects with a cell phone presented a different set of challenges. "I found myself adapting to the idea of light and where it's coming from," she explains. "I do think that natural light is still the greatest teacher. This was definitely more of an exercise in how to use natural light, and then I used a lot of bounce boards to cut light away as well, and put a little more attention into that."
But when it comes taking casual, spontaneous photos on her camera phone, does Annie Leibovitz still stay in full photographer mode? "It's not like a light switch you can turn on and off," she says. "It's something that I've been doing for over 50 years. You don't stop creating, you're creating all the time."
Lead photo via BFA / Photos courtesy of Annie Leibovitz: Face Forward
Sign Up For The Morning PAPER