The people who light up the nightlife with their antics are always worth remembering, so let me do so, starting way back in the 18th Century (when I was a mere child).
1702
The British-appointed governor of New York and New Jersey from 1701-1708, Hyde was awful, but at least he provided a fetching sight when he rode to King's Arm Tavern on horseback, in full drag. He also opened the 1702 New York Assembly in a hoop dress and the requisite accessories. Hyde was dedicated to representing the Queen—truly.
Mid 1800s
CRAZY LOU
A showgirl/prostitute from Boston, Lou was a regular at pubs like the Haymarket and the Cremorne. Long after she lost her looks, she ate out of garbage pails and sold flowers—but still went clubbing. I know the type.
1889
SILVER DOLLAR SMITH
Smith (aka Charles Solomon) had an Essex Street bar with silver dollars embedded in the floor and rich-in-character regulars like Cross-Eyed Murphy and Big Feet Louie Gorden. Smith was an extremely shady entrepreneur, but he did sometimes give out free matzoh to poor Jews.
1925
Leaving Poland for Greenwich Village, Eva (calling herself Eve Adams) opened Eve's Hangout downstairs at 129 MacDougal Street, where the sign on the door blared, "Men are admitted, but not welcome." If they dared go in anyway, guys would find lesbians reading poetry, singing, and having heated discussions on a variety of societal topics. But the cops weren't thrilled. In fact, an undercover female one who snuck into the Hangout claimed that Eva made a pass at her, resulting in the Polish lesbian's arrest for "disorderly conduct." Seized as evidence of her obscenity was a copy of her book, Lesbian Love. Gee, that's proof enough, no? (Eyeroll.)
1947
BABE PALEY
The Boston-born daughter of a brain surgeon, Babe was a Vogue fashion editor who was regularly named to Best Dressed lists for her simple, elegant style. In 1947, she married her second husband, CBS magnate William S. Paley, which cemented her power status. As one of Truman Capote's "swans" (his glam women friends), she went on to swank up many a joint, lunching at La Cote Basque and dazzling at Capote's Black and White Ball at the Plaza. The 2006 movie Infamous has Sigourney Weaver as Babe and Toby Jones as Capote enjoying live music at El Morocco.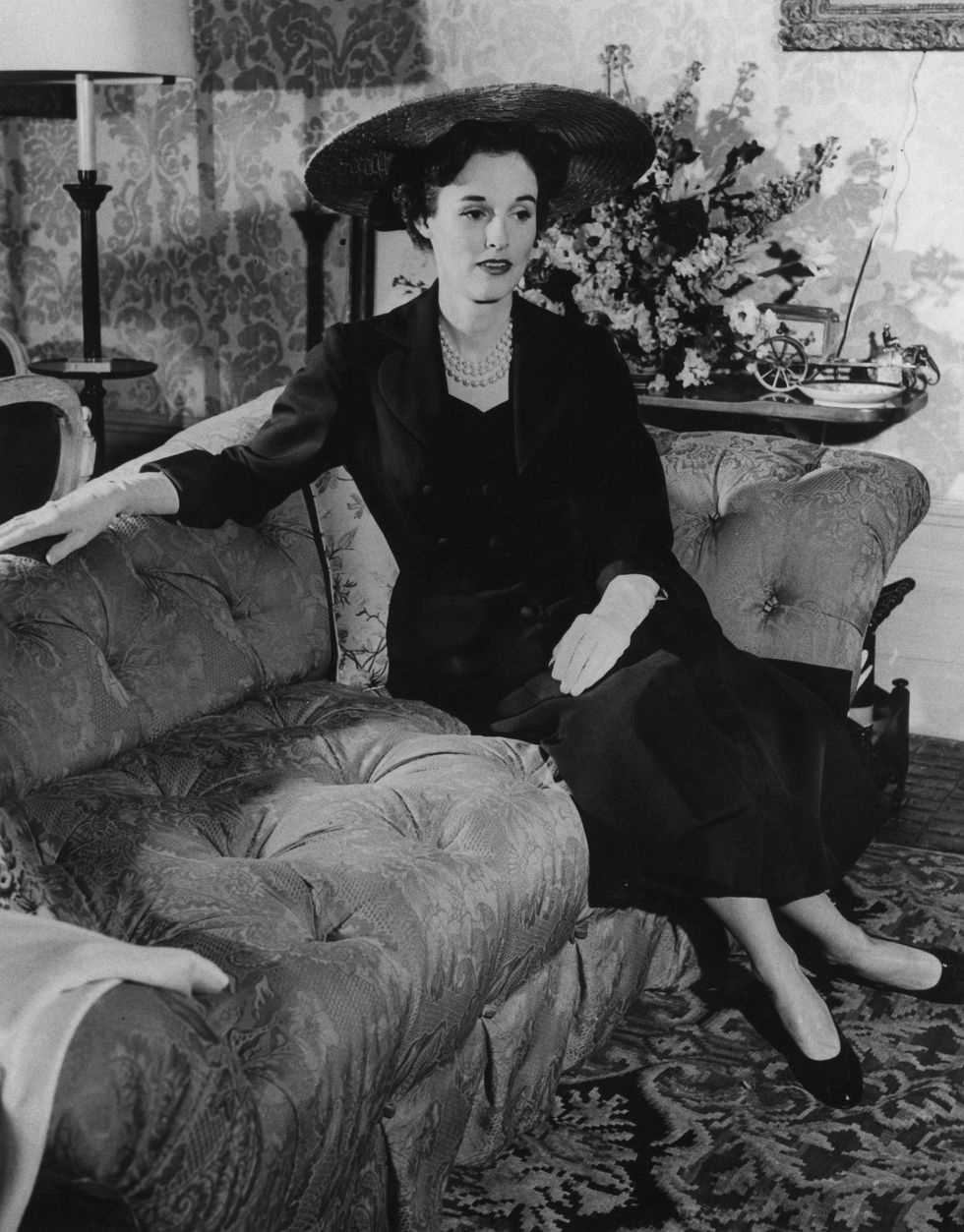 1977

KEVIN BOYCE
Philadelphia born Boyce wore thrift shop dresses and looked so good in them, he was swept into the ultimate '70s disco scene: Studio 54. Designers took note of his style and sent him stacks of free couture gowns. It was also noticed that Boyce had the same measurements—34-28-35—as the top female fitting model, so he became a fitting model himself. Boyce and girls went together. The late, hardly credited figure helped pave the way for androgynous chic.
1988
With Mathu Anderson, Zaldy worked on party thrower Susanne Bartsch's fanciful looks and images. Zaldy—an ex-model from Connecticut-- went on to design glam outfits for Gwen Stefani and Lady Gaga, though his clothes for Michael Jackson's last concert series never got to be worn.
1990
In 1989, these off-center talents came to New York from Atlanta and seized the clubbing landscape with their wacky clothes and giddy antics, at clubs like La Palace De Beaute. Tee wrote Ru's 1992 hit "Supermodel (You Better Work)" and DJ'd/produced and Lahoma cavorted around Disco 2000, though she eventually got back into male attire as Jon Witherspoon and left nightlife behind.
1998
TARA REID
A sort of precursor to Lindsay Lohan's rockier periods, Tara was a former child star from New Jersey who'd blossomed into a fairly undistinguished film career, though she certainly excelled at partying and making headlines—and I found her to be charismatic and well-spoken. Tara could be spotted at Moomba—a trendy restaurant/lounge on Seventh Avenue South--among other places, though getting on the guest list for rehab seemed like a "duh." Sharknado (and its many sequels) has proven to be a perfectly bizarre—and bizarrely perfect--comeback.
2001
Writer Ann Dexter-Jones and real estate biggie Laurence Ronson have brought quite a stimulating brood into the world. Samantha's a musician/DJ/Lindsay Lohan-ex, while her twin, Charlotte, is a snazzy designer. Their older brother Mark, is, of course, a music biz titan who has worked with artists like Bruno Mars and Adele. The trio's omnipresence may well have been most noticeable in the early aughts, when you couldn't escape their genealogy-laden glow.
Images via Getty