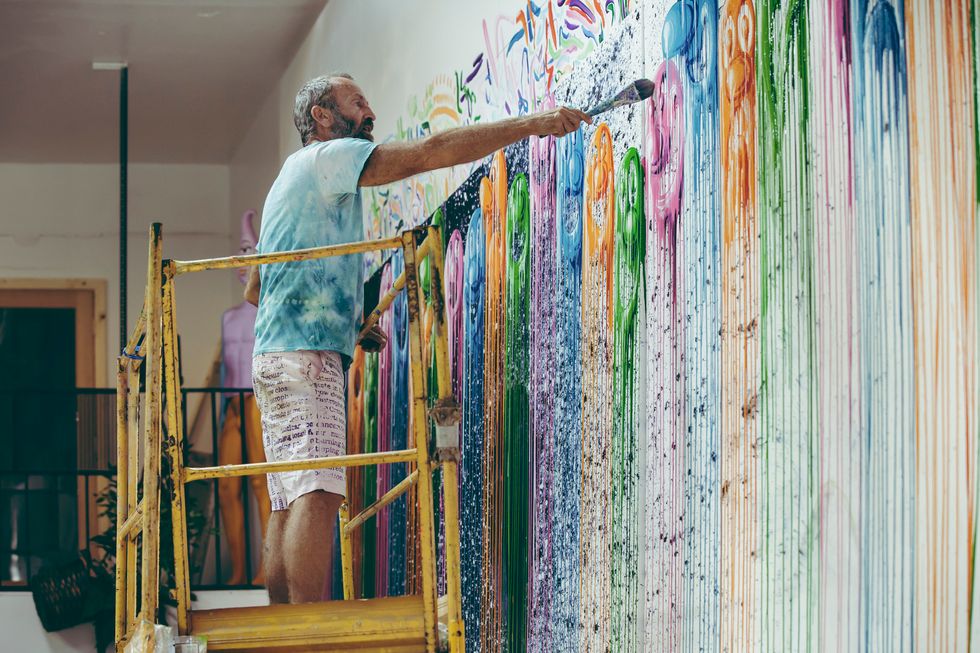 via Deitch Projects
Jeffrey Deitch (18 Wooster Street) has a new Kenny Scharf show called "Inner and Outer Space" on view from October 21 to December 22. Look for new paintings and assemblage works using discarded plastic objects, TV backs etc. Scharf is currently based in LA, but is in NYC for the MoMA Club 57 exhibition opening on October 31.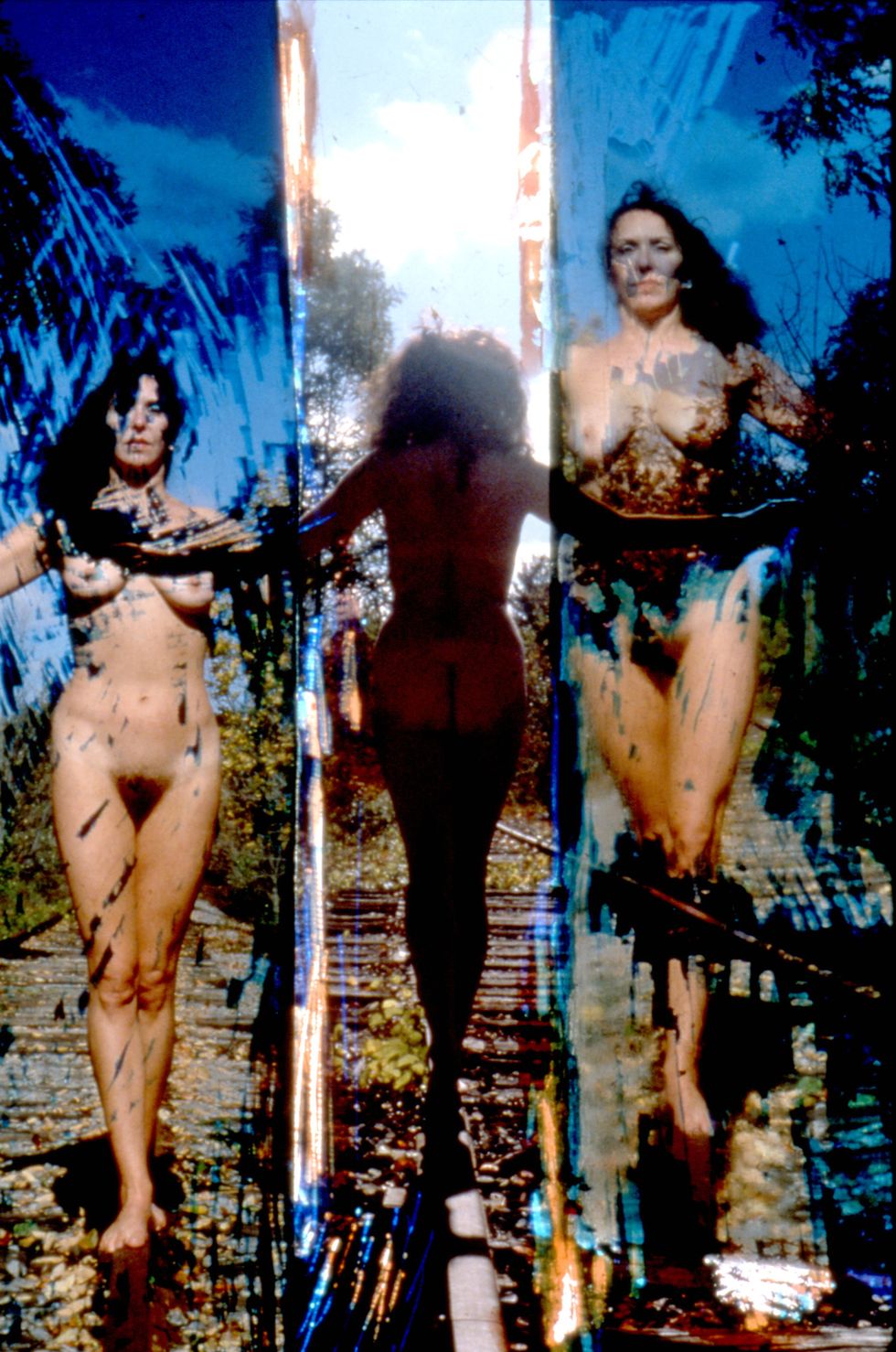 Carolee Schneemann. Nude on Tracks. Courtesy the artist, P.P.O.W, and GalerieLelong, New York. Photo: Charles Stein. via MoMA PS1
MoMA PS1 (22-25 Jackson Avenue, LIC) opens a big Carolee Schneemann retrospective, "Kinetic Painting," on Sunday, October 22, noon to 6 p.m. The exhibition covers her six-decade career including painting, assemblage, film, installations etc. Also opening on the 22nd: the first solo museum show by Glasgow-based artist Cathy Wilkes. Both are on view until March 11, 2018.
New York-based artist Mathew Tierney has his first solo show, "empires fall | the dance goes on," opening on Thursday, October 19, 7 to 10 p.m., at Bryant Toth Fine Art (195 Chrystie). Justin Strauss is DJing at the opening. During the 10-day run of the exhibition, the gallery is also hosting several tie-in events including a live performance by Black Gatsby (ne' D'Angelo Lacy) on October 22, 7 p.m.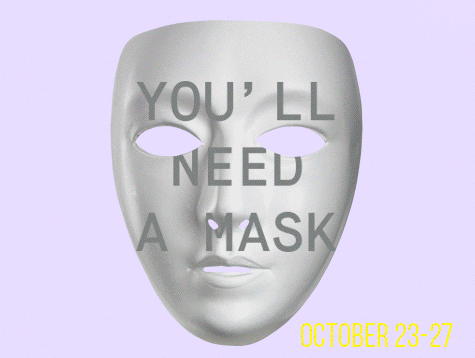 Still not ready for Halloween? Stop by the Con Artist Collective (119 Ludlow Street) from October 23 to 27 and pick out an artist-made mask ($15 and up). Over 40 artist are participating. Buy one before Wednesday, and that mask will be your admission ticket to the Collective's party from 7 to 11 p.m., October 25th.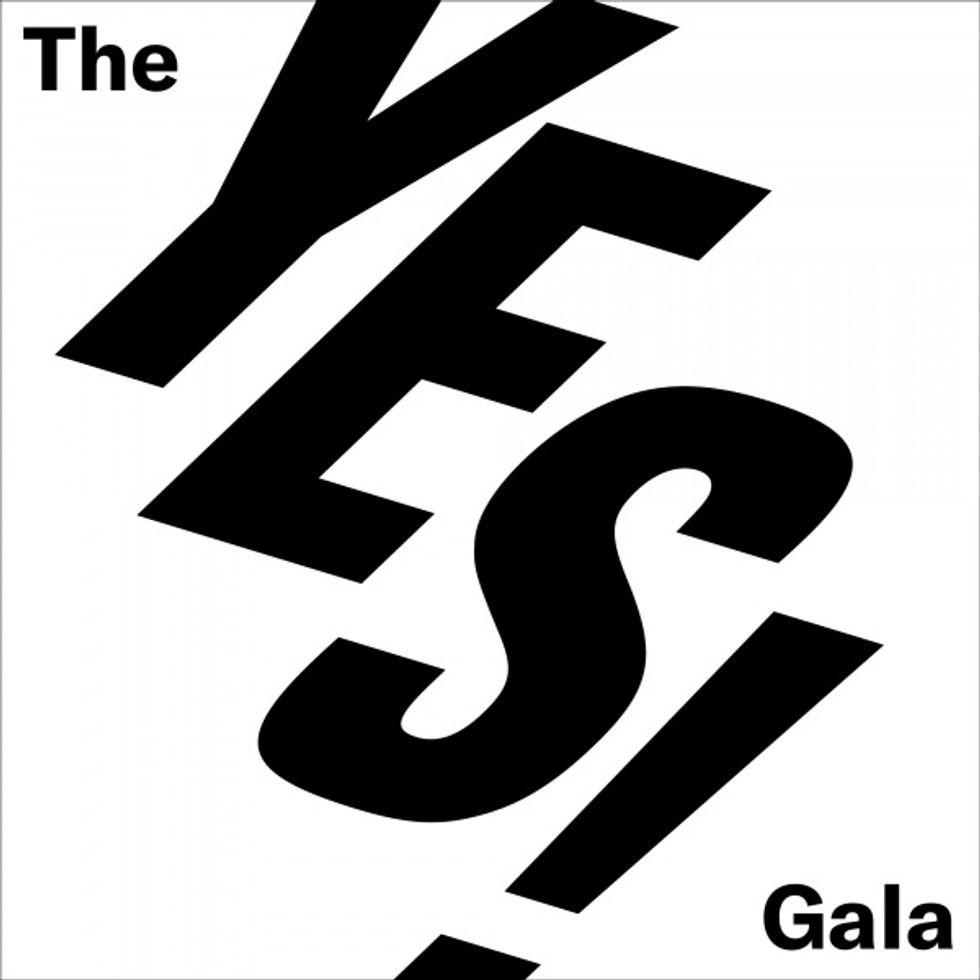 The Brooklyn Museum celebrates the past, present and future of feminist art at "The Yes! Gala" honoring Judy Chicago on October 19, 5 to 10 p.m. Attendees get a preview of the exhibition "Roots of 'The Dinner Party': History in the Making" and a conversation between Judy Chicago and Amanda de Cadenet. Tickets are HERE.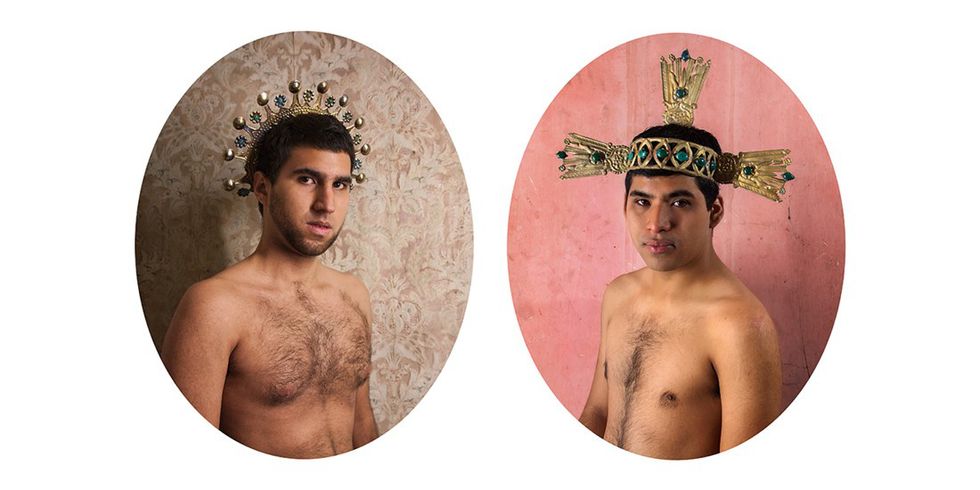 via the Museum of Sex
The Museum of Sex (233 Fifth Avenue) opens a new exhibition, "Canon," featuring photos and sculptures by Juan Jose Barboza-Gubo and Andrew Mroczek, on October 20 and up through January 15, 2018. The show celebrates the Peruvian LGBTQ community via four projects, including a 25-foot hand-crocheted veil made by women in Ayacucho, Peru, and a photo series called "Los Chicos" ("The Boys") shot in a derelict Lima mansion. Also check out the museum's virtual reality experience, "Celestial Bodies," now through December 30, featuring music by Diplo.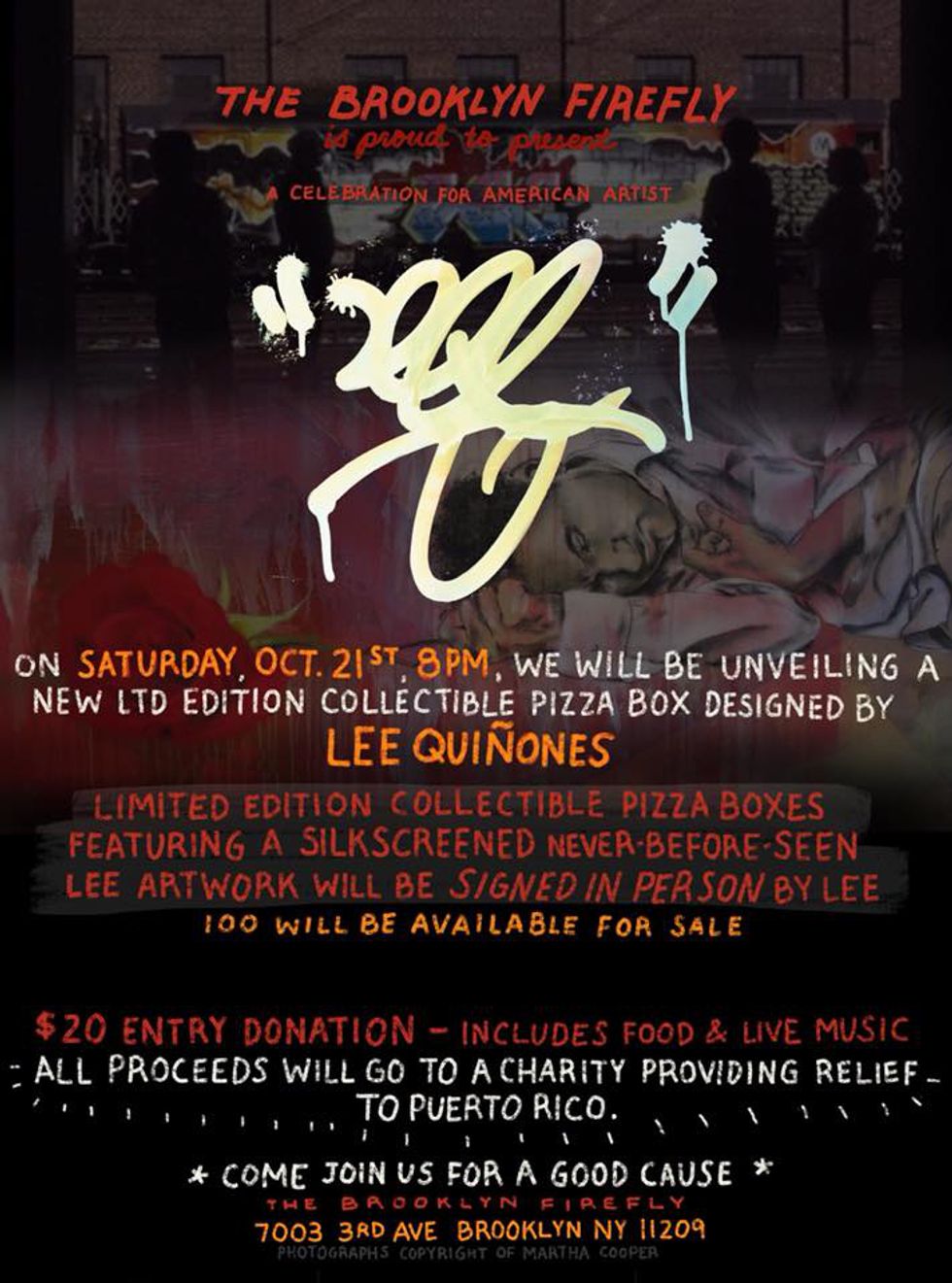 Support Puerto Rico and get a limited edition, silkscreened pizza box designed by Lee Quinones at a benefit party Saturday, October 21, 8 p.m., at The Brooklyn Firefly (7003 3rd Avenue, Brooklyn). $20 gets you in — and that includes food and music and all proceeds go to a PR charity org — and then you can be one of the 100 lucky buyers of an original, signed work of art by Lee.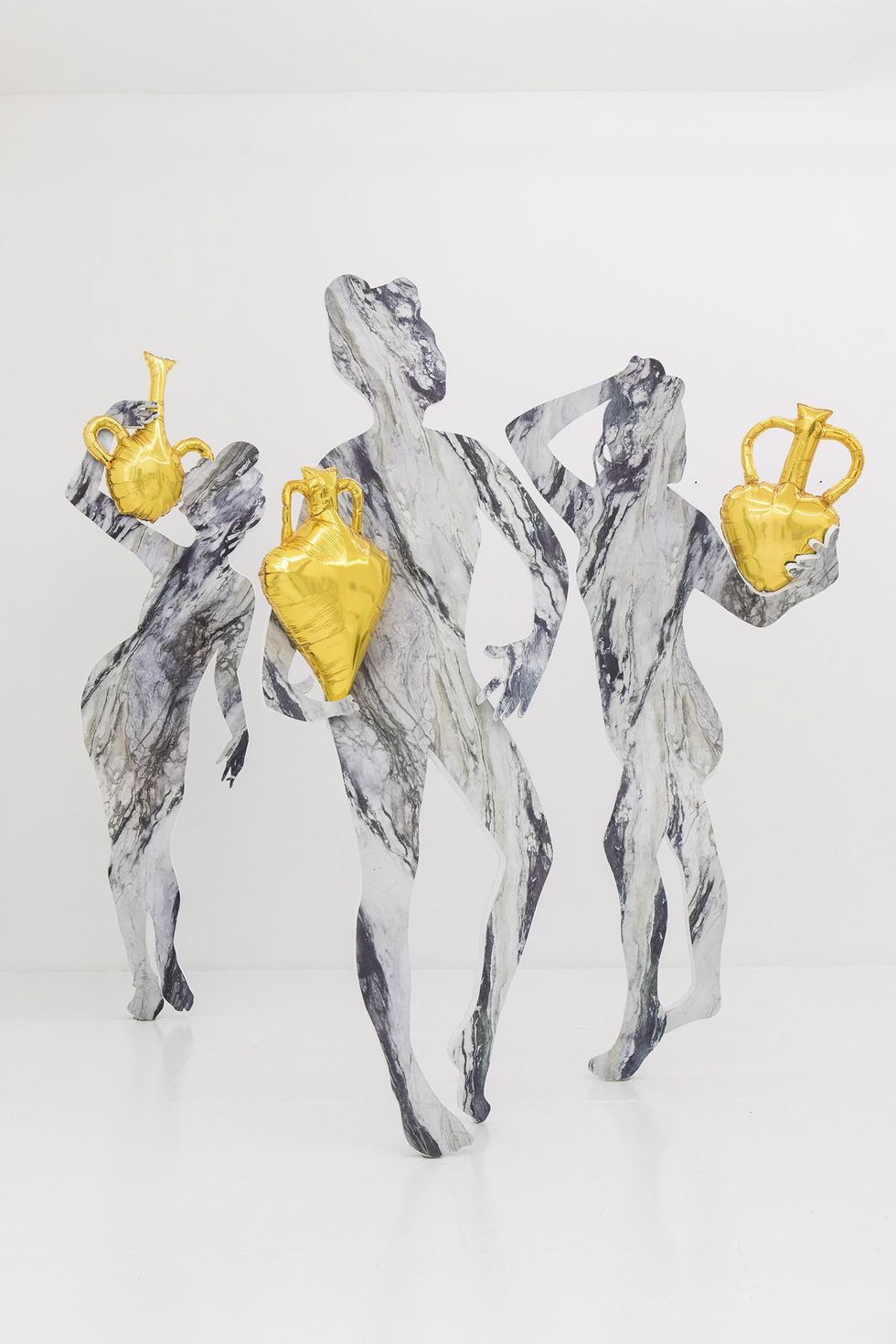 via the Hole
The Hole (312 Bowery) opens two shows on Saturday, October 21, 6 to 9 p.m.: NY-based artist Adam Parker Smith's series of sculptures that resemble Mylar balloons; and Eric Shaw's layered, digital drawings transferred to and painted on canvas. Both are up until November 12.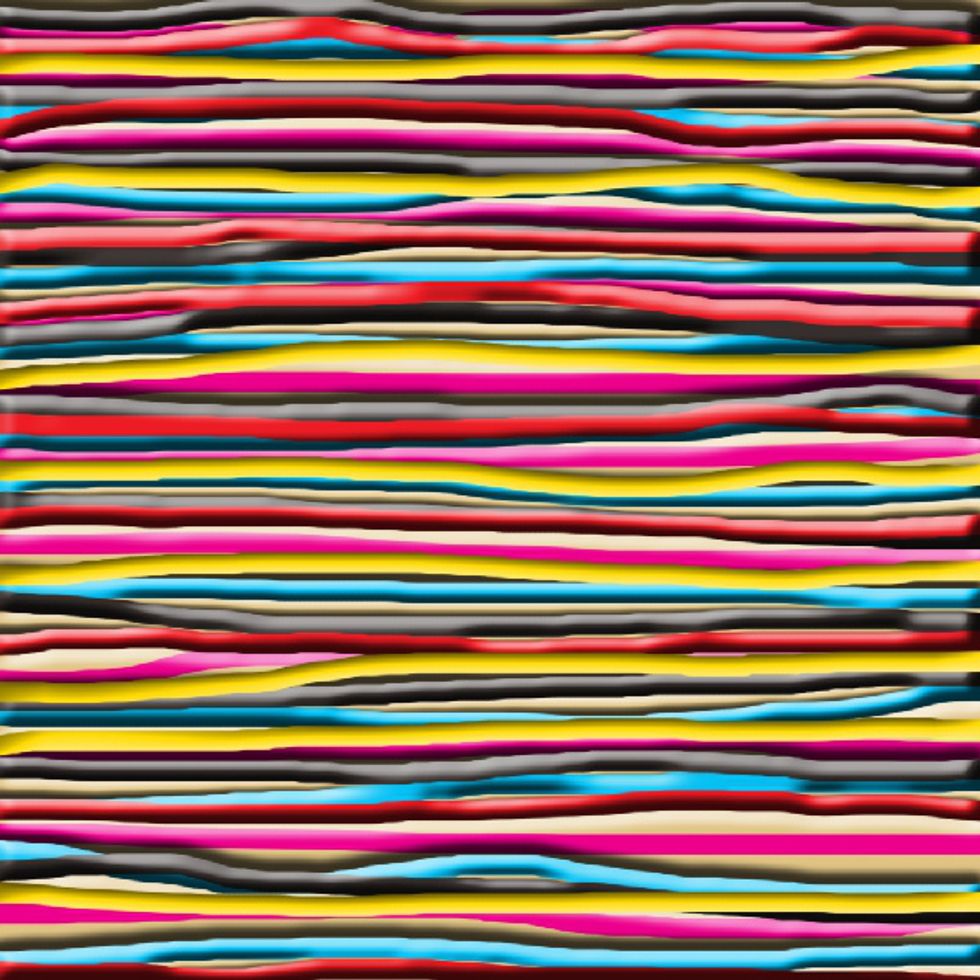 Justin Neely via Gowanus Open Studios
GOWANUS Open Studios 2017 is Saturday and Sunday, October 21 and 22, noon to 6 p.m. daily. Check out over 300 artist studios from Bergen to 18th Street and from Court Street to 5th Avenue. All the details (and a map) are HERE.

The 14th edition of the Garment District Arts Festival runs October 19, 20 and 21 with over 90 open studios, performances, installations and gallery shows. HERE's the full program.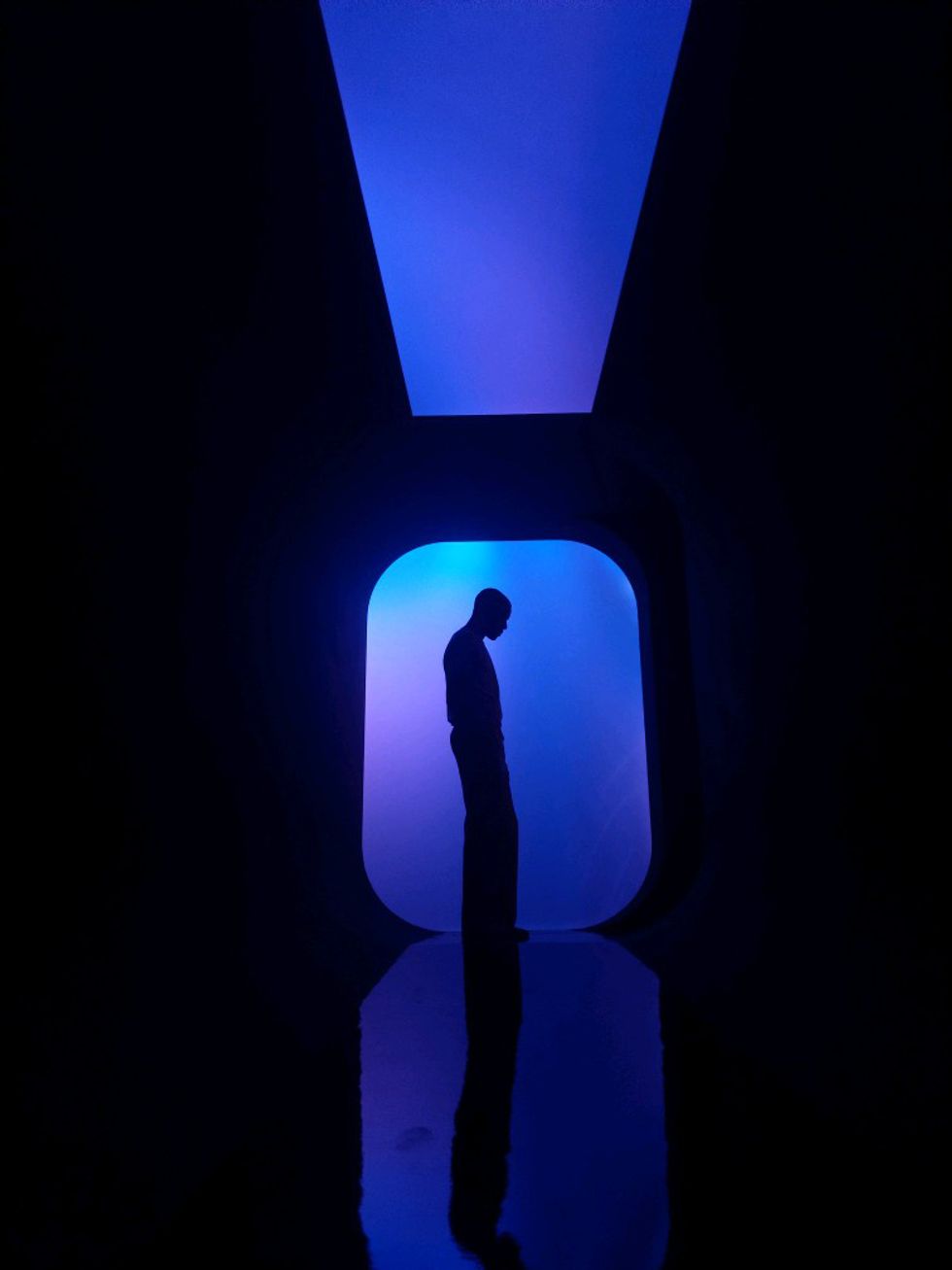 LA-based artist Sunni Colon explores sonic and visual art through a series of installations called "Manifest 1.0" at Founders Lab NYC (972 Metropolitan Avenue, Brooklyn) through October 27, M-F, 11 a.m. to 3 p.m. There are also ticketed performances on October 20, 21, 26 and 27. More details are HERE.

ONGOING and worth checking out:
Phong Bui and Rail Curatorial Projects have a two-part exhibition at Mana Contemporary in Jersey City that's up through December 15. In the Glass Gallery (6 Senate Place, Jersey City), there's a group show with 34 artists called "Artists Need to Create on the Same Scale That Society Has the Capacity to Destroy" that looks at current social and political issues. The second exhibition features works from Mana artists in residence and employees.
Robert Lazzarini's "Inflorescence" at De Buck Gallery (545 West 23rd Street) on view until October 26. Lazzarini will be in conversation with Noah Becker on October 19, 6 to 8 p.m., at the gallery.