As our channels of communication become ever more splintered, niche, and downright untrustworthy, one medium that translates across our closed-off worlds is the meme. When a meme takes off, it spreads like a virus, occasionally making a permanent mark on the culture before fizzling out and into oblivion, and this year memes proved to be a much needed link between cultures as they seemed to last longer and propagate more quickly than usual. 2017 upset decades of cultural and political norms, and generic ways of communicating became even more important as a lack of understanding escalated from a social nuisance to a full blown crisis. At least we had Spongebob and Bella Hadid to provide a little comic relief as the world was pushed even further to the brink! Below, the 10 memes that defined 2017:
10. White Guy Blinking
2017 has been a hell of a year, and perhaps no one knows this better than Drew Scanlon, a video editor and podcaster whose reaction during a niche 2013 video game clip went viral and came to define one of the most confusing years of recent history: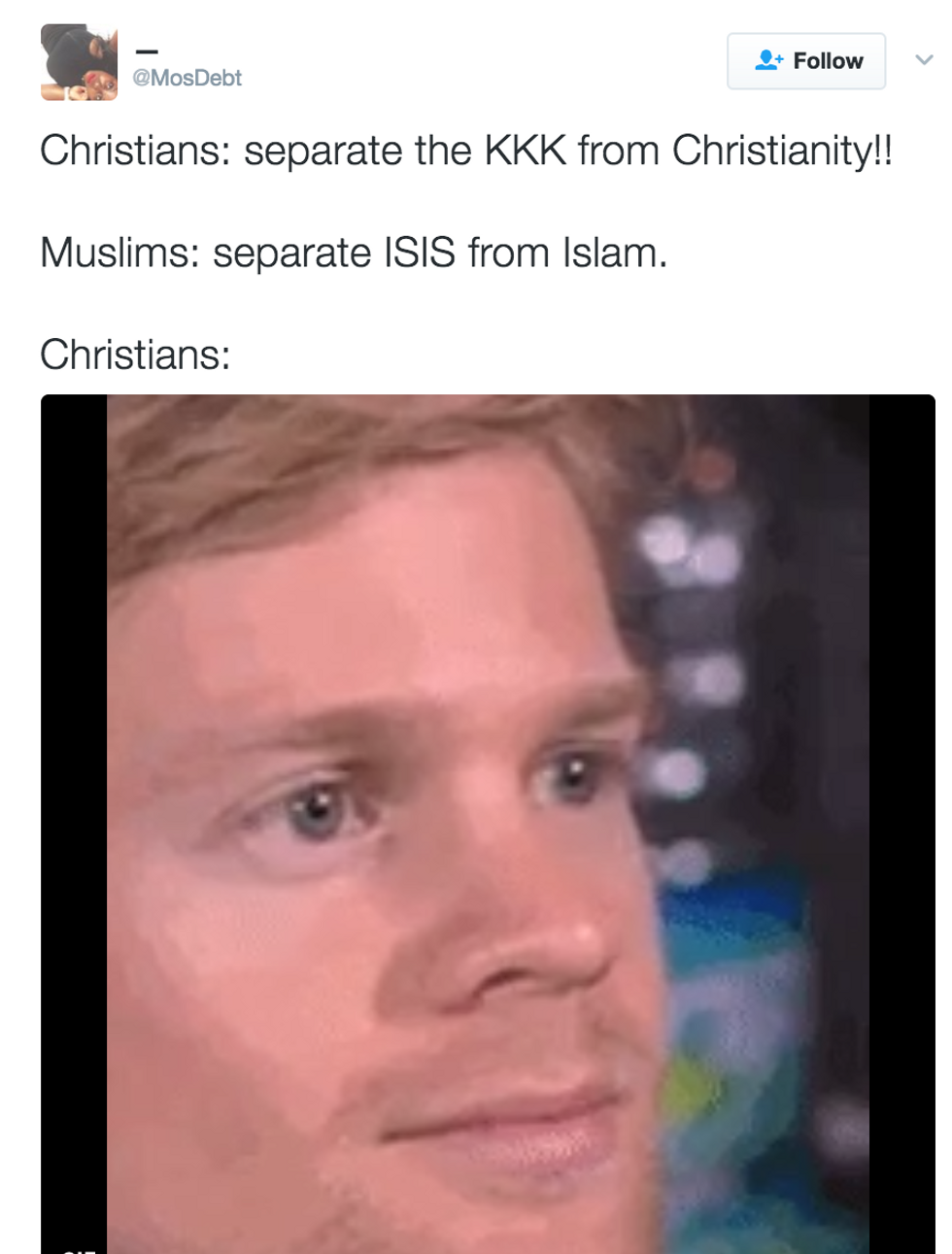 9. Trump's first order of business

On January 20th, 2017, Donald Trump was sworn into office as president, and on January 23rd, he signed several flashy executive orders, including the controversial decision to leave the Trans-Pacific Partnership:
Leave it to the internet to take a depressing moment like the above and turn it into something ridiculous (but still depressing):

8. Roll Safe

A screenshot of actor Kayode Ewumi as character Reece Simpson (aka "Roll Safe") in the web series Hood Documentary, sums up the poor decision-making and lack of critical-thinking that defined this year better than words ever could:
7. Nothing but respect for MY president

Before Donald Trump was even sworn in as president, people were declaring that he wasn't THEIR president anyway. So, who was? This meme, which technically began with a Trump supporter cleaning off the Apprentice host's vandalized Hollywood star, offered us a heap of far better candidates for the job:
(As always, people took it too far):
6. Distracted boyfriend
They say that often, the most specific stories are in fact the most universal, and this meme's absurd popularity proves that point beyond a shadow of a doubt. 'Distracted boyfriend' takes a hyper-specific stock photo and turns it into a metaphor for our nation's most vulnerable (and ridiculous) feelings, fears, doubts and desires:
5. Galaxy brain

This meme captured the desire among a certain subset of millennials to reach ever-higher levels of consciousness (and brag about their brain sizes, lol), starting with the use the word "whomst" and ending with a nirvanic explosion of thought about the BBC/nanny fiasco: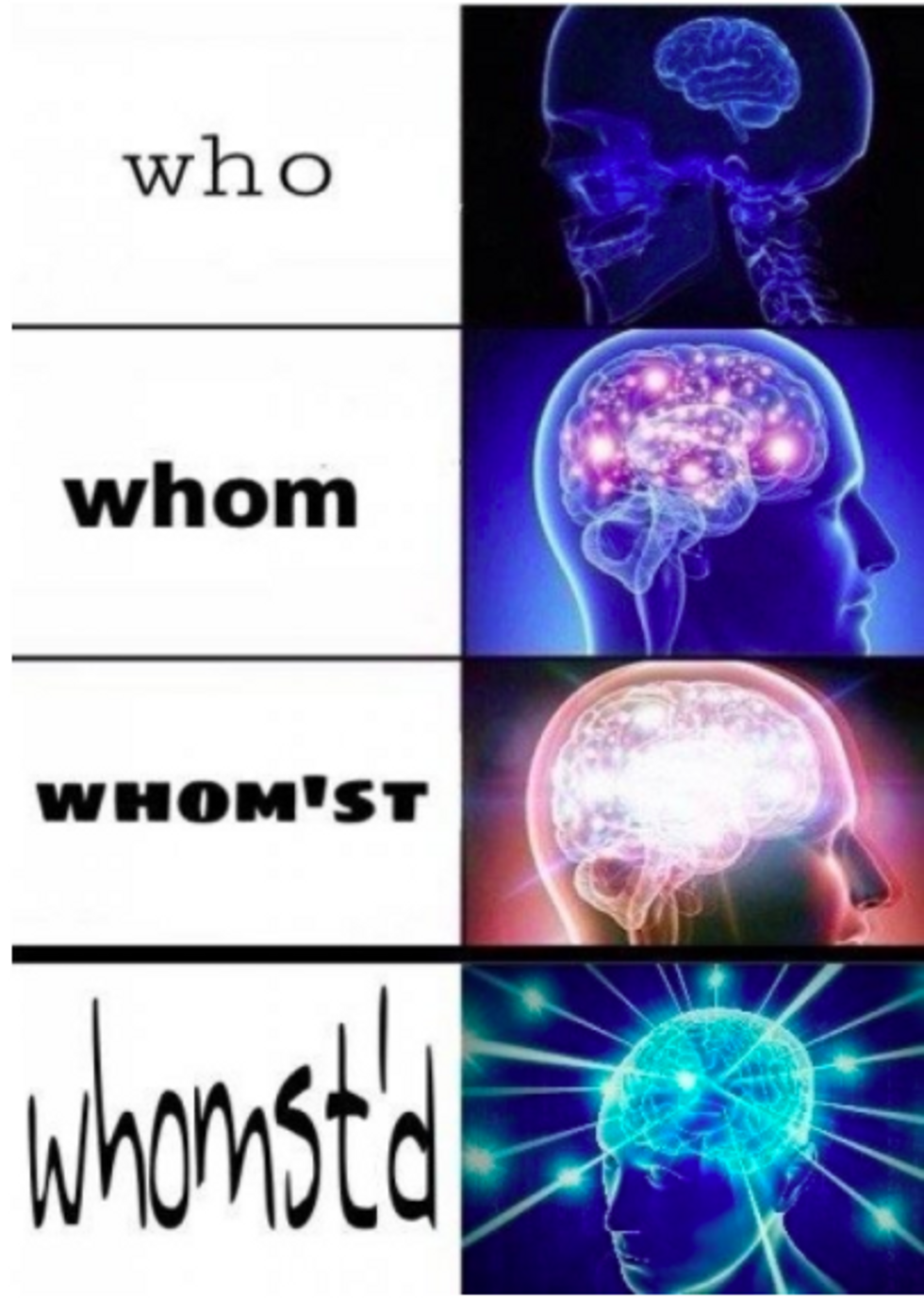 4. Meryl Streep singing/yelling

Meryl Streep may have closed out these final chapter of 2017 defending her reputation as a supporter of women who does not enable sexual predators, thank you very much, but she spent the first half giving the internet life as the protagonist of a nostalgic and playful version of a sing-a-long meme: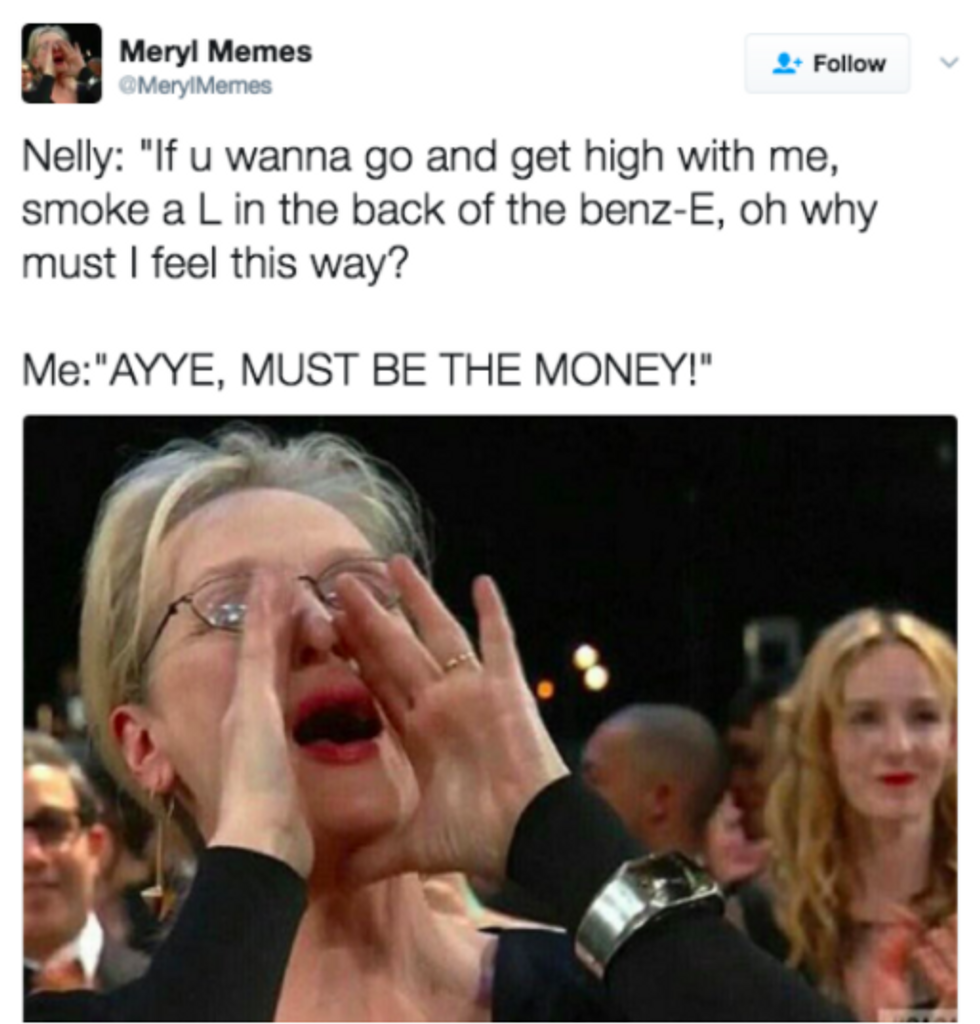 3. If homeboy is coming through with these?

Supermodel Bella Hadid managed to shock the world this year, and it wasn't by switching up her hair color or breaking up with The Weeknd. No, it was with a very odd interview with Complex in which she explained in a monotone drawl that if homeboy came through wearing sneakers that weren't "fresh," things would be "quiet," but if he came through with a some Jordans or Air Maxes, then he'd like, get it. It was the interview that launched a thousand tweets and memes:
2. Mocking Spongebob

Of all the iterations of the Spongebob genre of memes, the one that features a mocking Spongebob is the most fitting for this grotesque tragic comedy of a year and our mounting contempt for one another and, ultimately, ourselves:
1. Living in 3017

Though this wasn't the year's most ubiquitous meme, it's the one that most captures our desperate, quiet desire to be somewhere — anywhere — but in the godforsaken present. Preferably, we'd all be a thousand years out from this bullshit, barely able to remember the fuckery and exploitation of the past and living far beyond the limits of what any mind stuck in 2017 can imagine.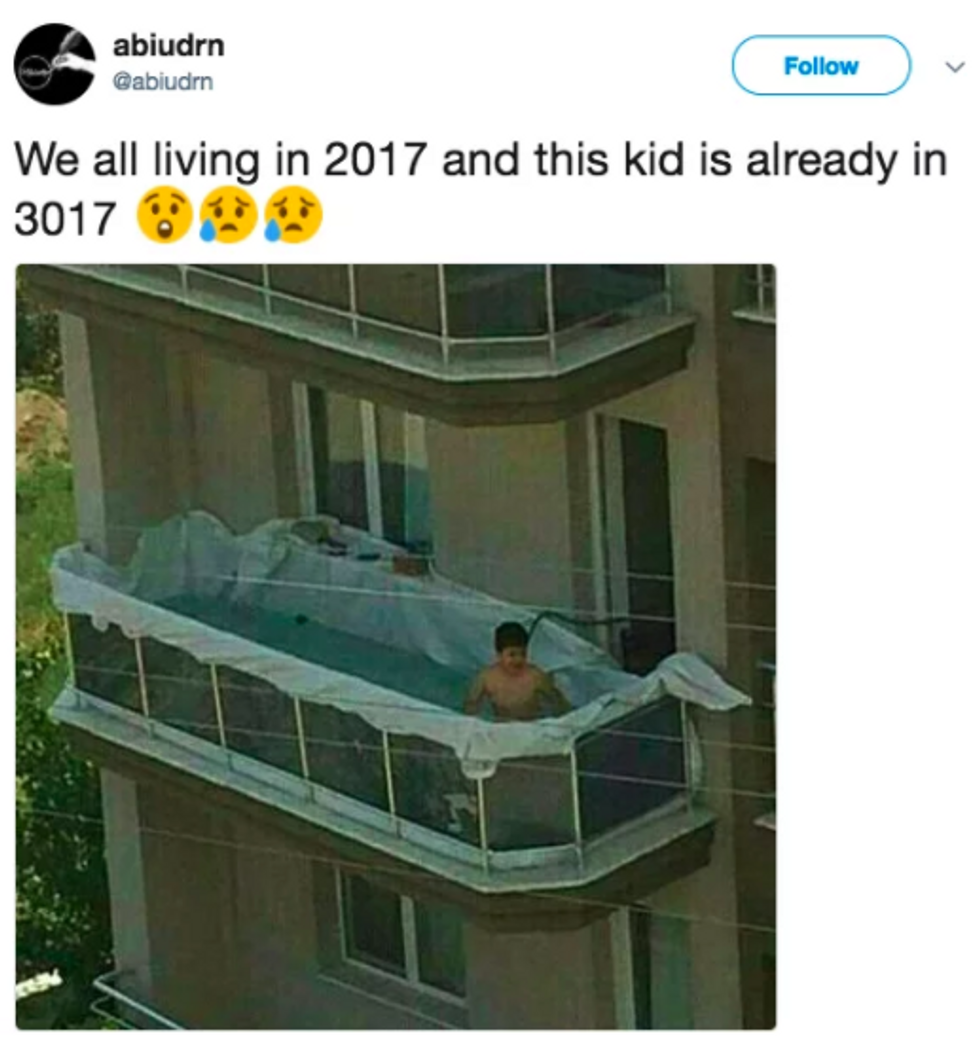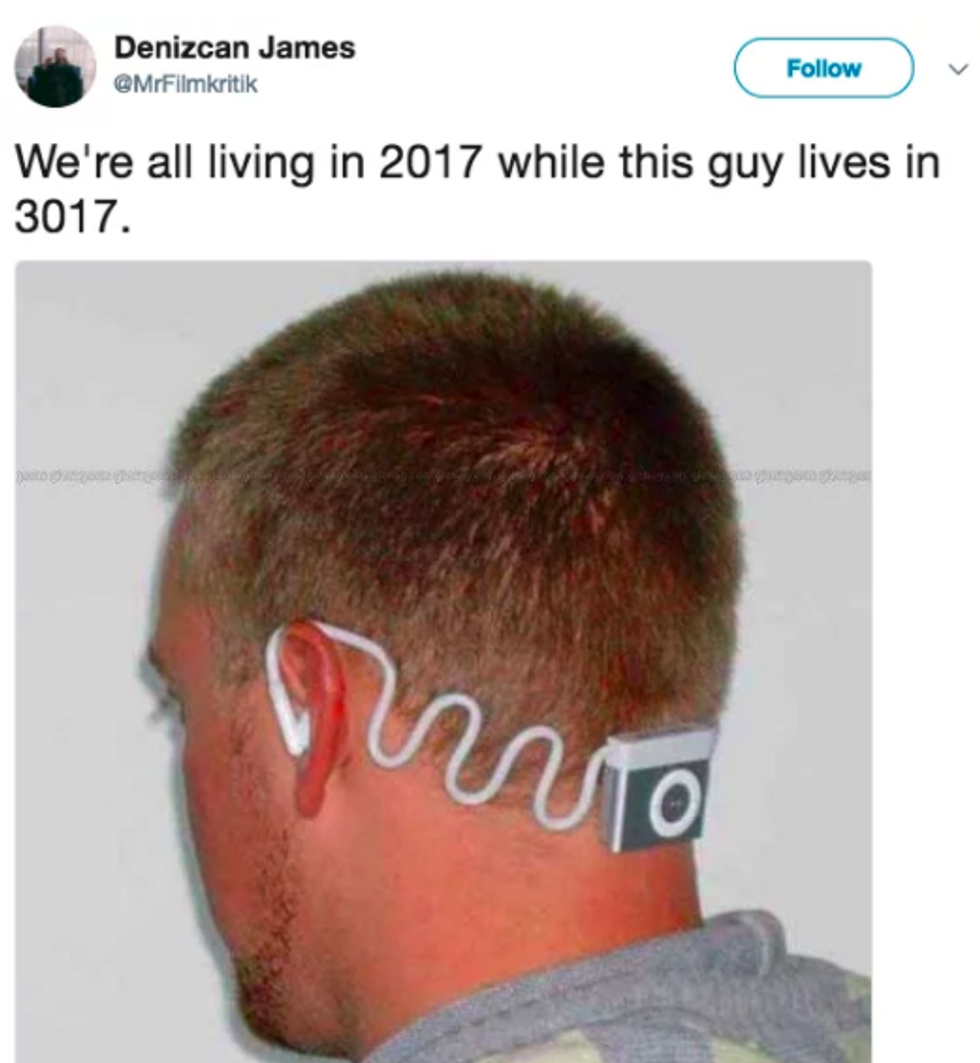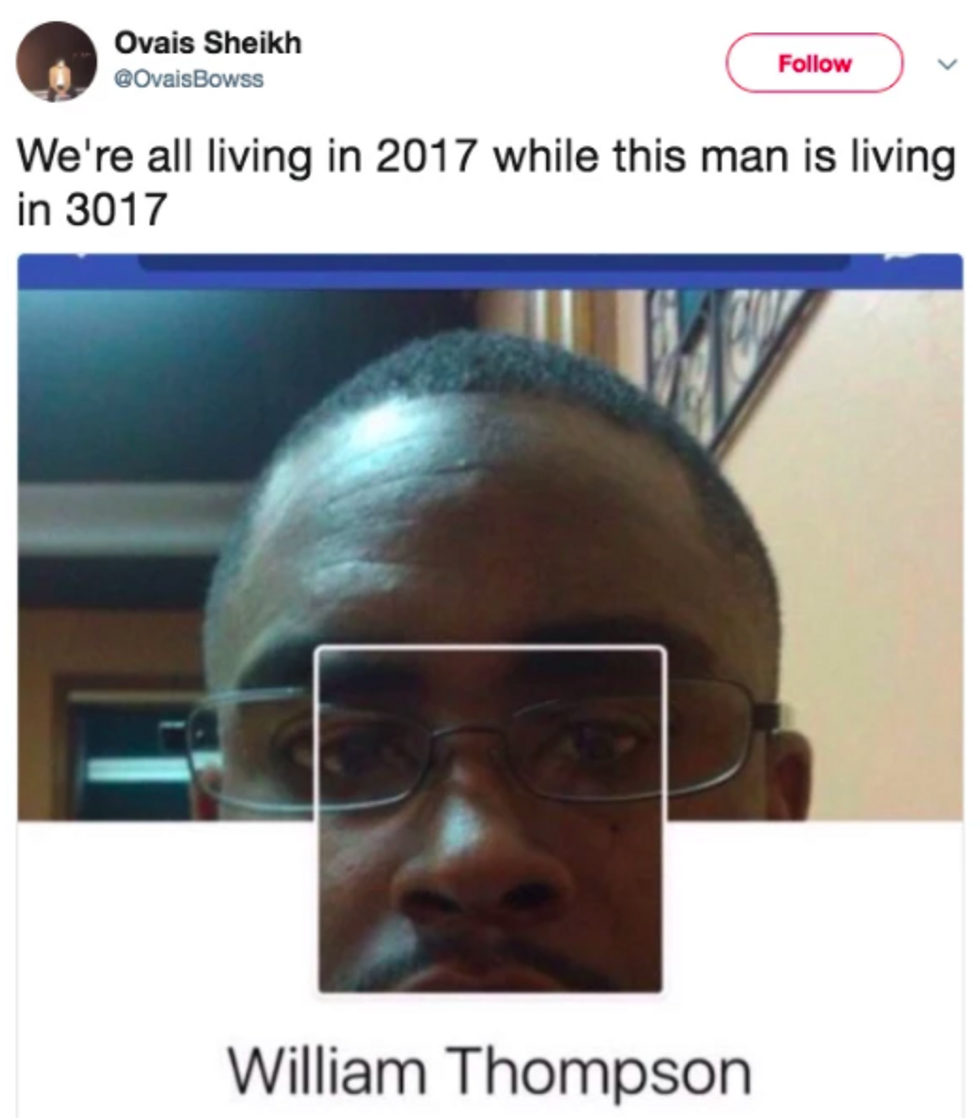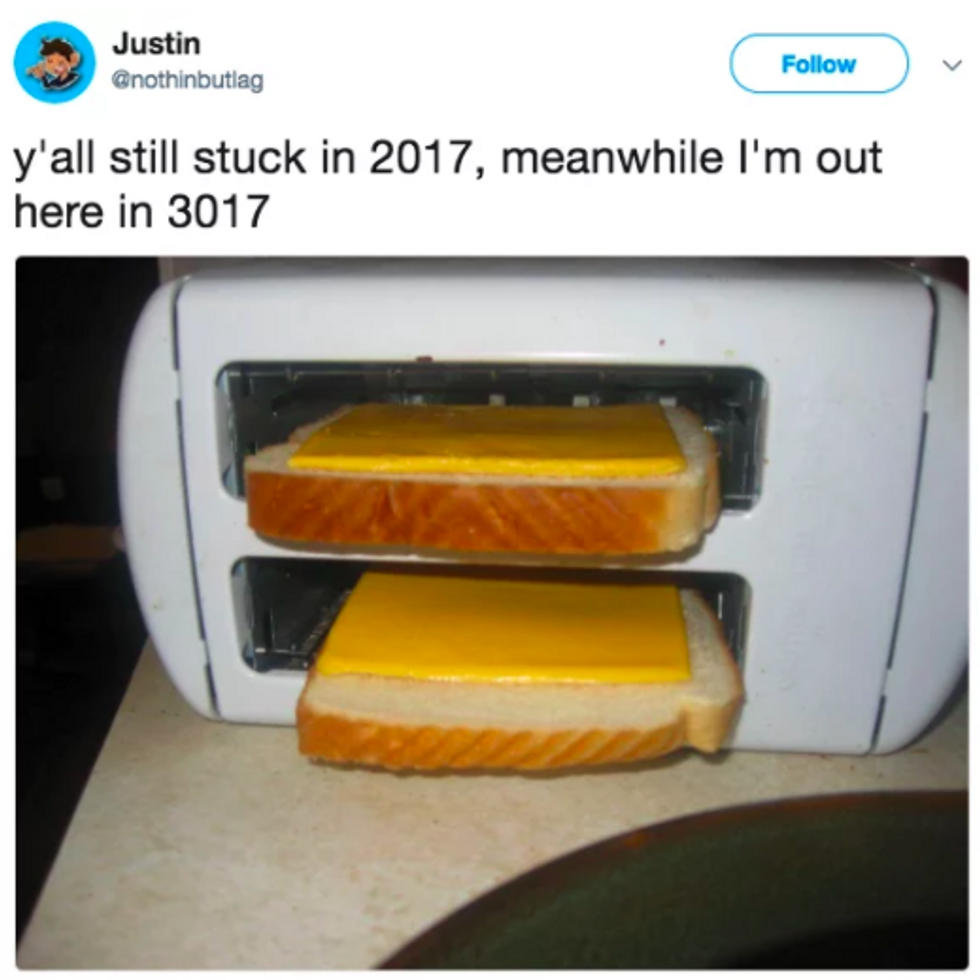 But, we dream.
Sign Up For The Morning PAPER
Music
Photography by Grace Scuitto / Story by Jade Gomez / Makeup by Marla Vazquez / Hair by Abraham Esparza / Styling by Heather Picchiottino