On the first official day of NYFW, an unlikely player stepped into the trenches of fashion by branching out into ready-to-wear for the first time. Hyundai, the automotive manufacturer, unveiled a new capsule collection with American sportswear brand Zero + Maria Cornejo in front of a crowd that included Sarah Jessica Parker and Rowan Blanchard.
Models stood in unison wearing coats, dresses, and separates made from leftover Hyundai car seat leather parts, as well as up-cycled Zero + Maria Cornejo denim and other discarded materials that normally would be considered waste. The collection was shown during Re:Style, a new sustainability and environmental initiative from Hyundai following their "Stylenite" project in Los Angeles last year.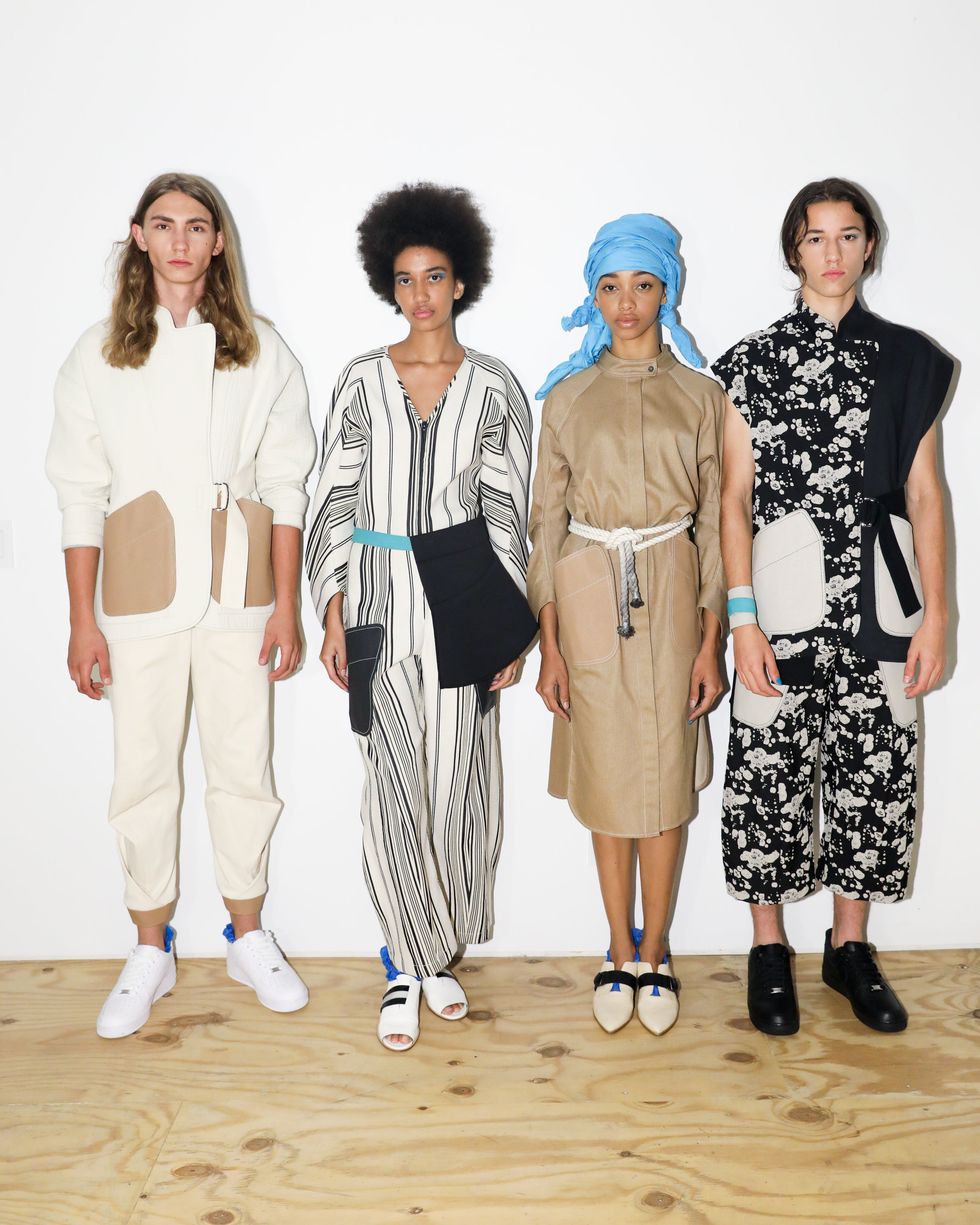 "I'm really excited to collaborate with a big company like Hyundai because they have international push," Cornejo told PAPER ahead of the launch. "We are still pretty niche. We sell globally but we're not Hyundai, so to have that exposure to a whole different audience, not just fashion is great. And for them, I think it's interesting too, to see how they can collaborate with a fashion company."
She also added that working on this project has taught her new ways of working with used leather that she can apply to her own brand. "For Hyundai to offer us their leather left over from their car seats was really interesting because then we figured out how to integrate them into garments and how to get creative with somebody else's scraps," Cornejo explained.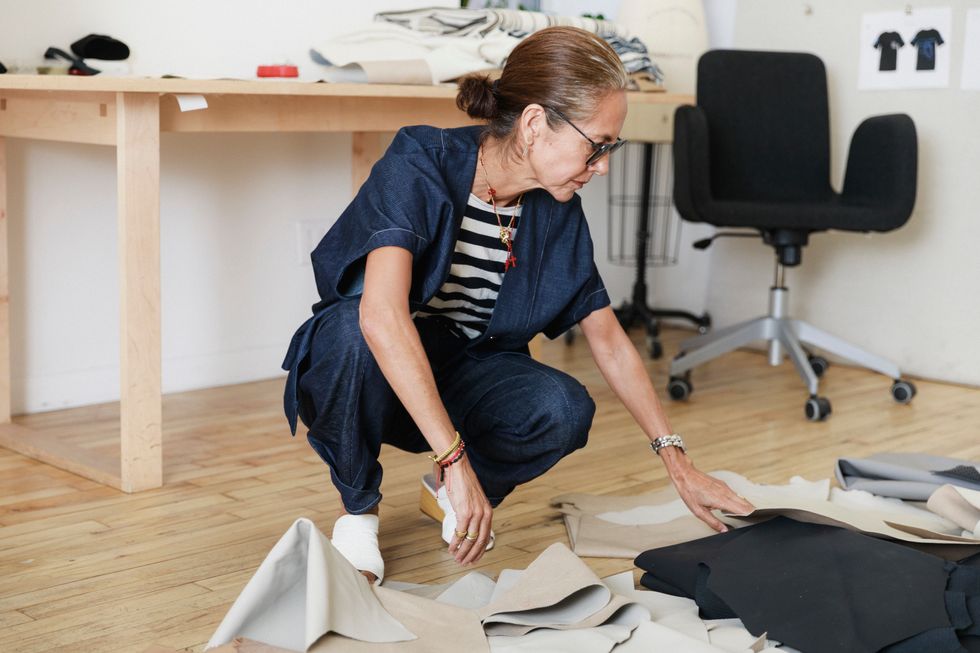 "We also have leftover leathers that I thought we could reincorporate into our garments for next fall because there's always trends that are left. We're constantly looking in our own inventory, what we have left in order to reuse, but we haven't really done it with leather and this time makes me think, okay well going forward we should do it with the leather, too," she said.
The capsule is made up of 15 different looks using entirely old scraps of textiles, yardage, and leather from Hyundai and Cornejo that have been transformed into covetable ready-to-wear statement pieces. In addition to the capsule collection, both parties designed a run of limited-edition T-shirts that will be sold in-store and on Zero + Maria Cornejo's website.
Photos courtesy of Zero + Maria Cornejo