This Valentine's Day, Los Angeles-based musician/performance artist ZAH invites you to go on a date with your dark side. Their latest single, "Shadow Seduction," is a song about learning to love what you have been taught to hate, and it premieres today on PAPER.
ZAH creates atmospheric electronic soundscapes that effectively process the pain of systemic pressures as a means to move forward. ZAH calls the V-Day release of "Shadow Seduction" both "campy and fitting." Fitting, because as a pulsating composition of synths, whispers and howls, it explores what it means to be considered the shadow of society, and to have self-love regardless.
"Queer people for the longest time have been the shadow of society," ZAH says. "This isn't by choice; we're cornered into this role for fear of our safety and the safety of our community and the collective. Yet now, the mainstream is picking and choosing tokens, profiting off of our culture and imagery, while many queer and trans BIPOC are struggling just to get by."
The ongoing struggles related to the commodification and repression of queerness ultimately inspire ZAH's work. In "Shadow Seduction," they encourage listeners to more fully embrace their shadow selves. ZAH's vocals in the song's closing lines drive this point home: "How can you agree/ When you've been making me the enemy," they sing. "It all begins in purity/ I'm shadow, can you try to perceive?"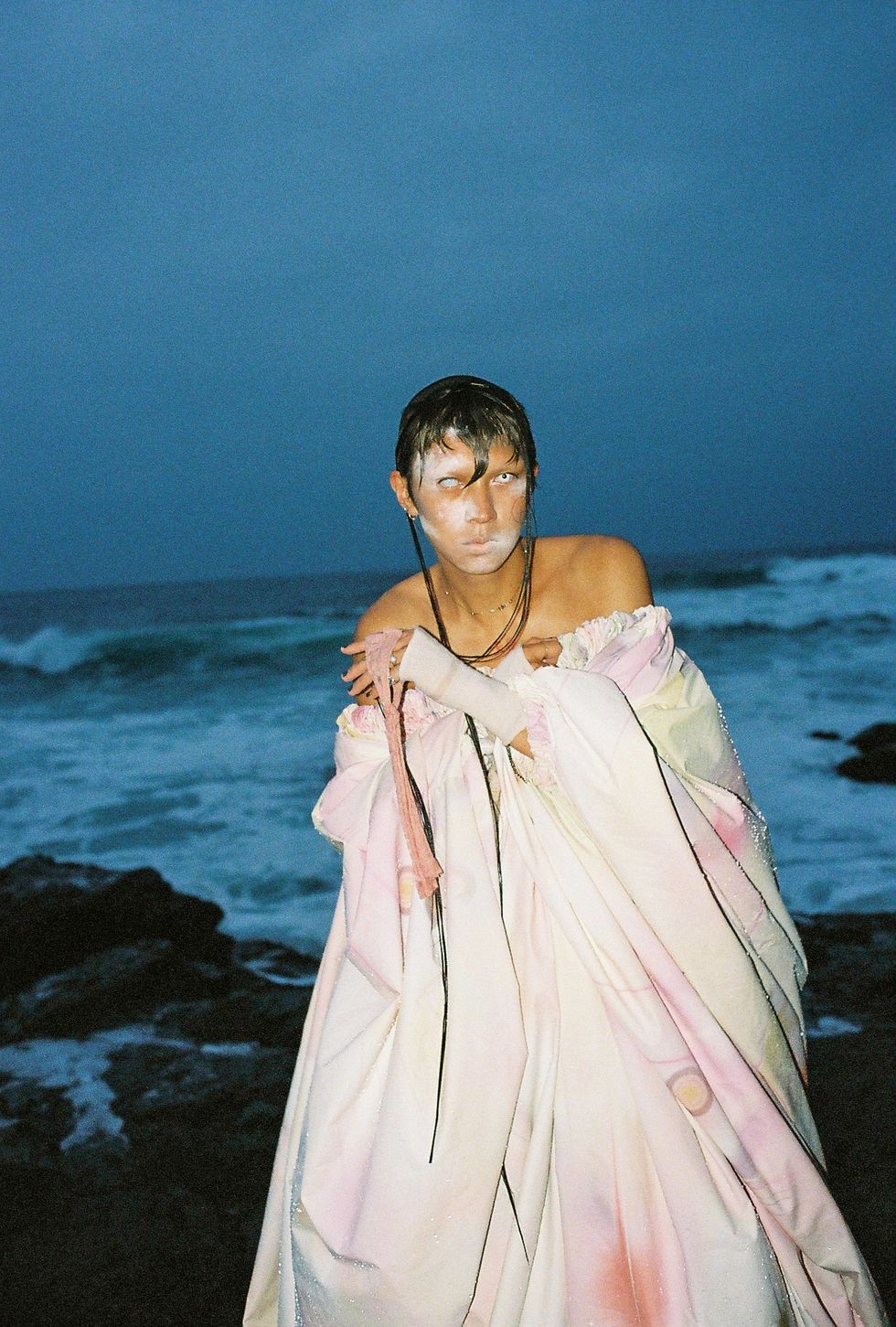 "This song is about being reflective. I feel like a mirror of shadows," ZAH explains. "When aggression is projected onto me, people see something in me they hide away in themselves, to a degree. I exist both one with and parallel to my shadow self because I refuse to let it fester anymore. [It's] 2020 — no more repression."
"Shadow Seduction" follows ZAH's last single, "Lilith," the title track of their upcoming debut album, which is due for release this spring.
Photography and fashion by Maseiyu.