Völuspa is Brooklyn-based singer and artist Kirsten Knick. Under that moniker, she has released a handful of cerebral, but undeniably catchy pop tunes that sound like fever dreams starring a coven of witches led by Stevie Nicks.
Knick's own gifted ear for melody and divine influences has long been her guiding light, especially exemplified on recent singles "Feel You" and "Wings," the latter of which received its own darkly ethereal visual treatment by director and filmmaker Ash Peters.
Knick and Peters team up again for the arresting video to new Völuspa single "Miss You Too," (pre-save the new single here) and it elevates Knick's inherently spiritual vibe to even higher frequencies. In "Miss You Too," Knick sings forlornly over a synth-infused dream-pop beat about a lost relationship and the thought-based obsession that follows.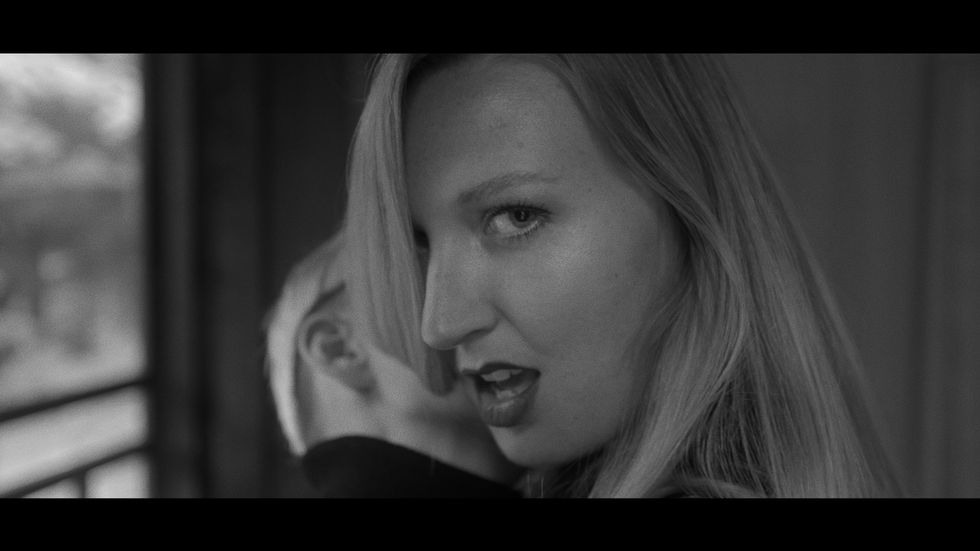 The visual treatment stars Knick and Peters as a queer couple engaging in such a push and pull via an Eyes Wide Shut-inspired fantasy. In it, they are wearing authentic Knights Templar robes provided by antique collector Ali Richmond, which has historical and personal significance, Knick says.
"[Knights Templar] is the first military order for the Catholic church which, historically speaking, has always been seen as a secret society comprised of men," Knick tells PAPER. "Ash plays the lover and antagonist of the film, and as director, felt it would be a truly bold choice to have two queer women wearing these pieces as their characters represent the power struggle between light and dark with Ash's character possessing an ominous masculinity and mine representing a divine femininity."
In later scenes, there is free-flowing choreography by Jules Bakshi, "incorporating mudras that allude to and span across a multitude of religions," Knick says. "Mostly, we wanted to show how harnessing the power of ritual and ceremony can bring about monumental change."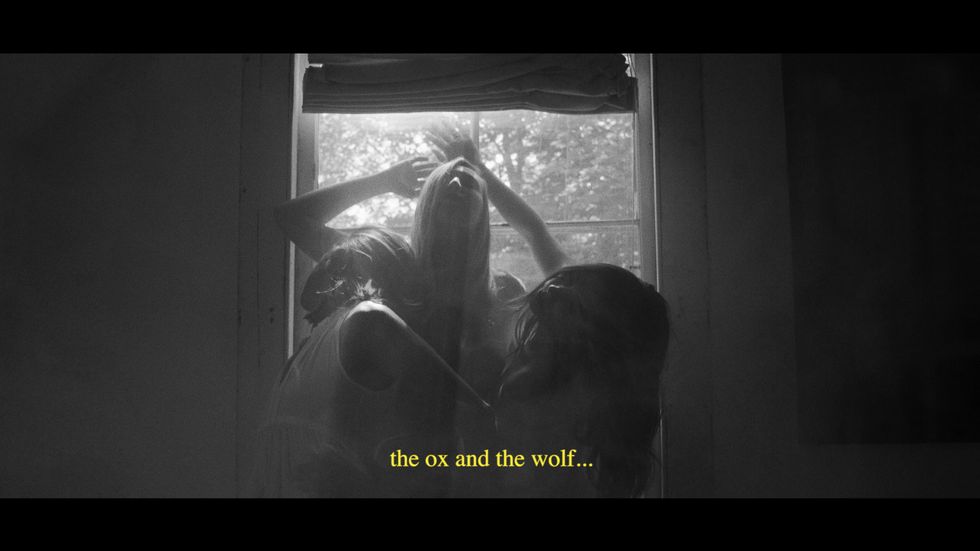 Knick says the video also was a visual representation of how love, whether lost or gained, is about just how it transforms you. As such, it was filmed at the Cornish Estate Ruins in upstate New York. "These hauntingly beautiful remnants represent the wake of destruction I left in my past and ultimately the spiritual transformation that has carried me into the present," Knick says. "Love is always about transformation regardless of how it comes and goes throughout our lives."
Get lost in the magic of the PAPER premiere of "Miss You Too," below.
Photography: Flemming Laursen