"Be prepared to kill your darlings," advises Marie Nilsson Peterzén, co-founder of Vagabond, a brand from Sweden's West Coast that has risen through the footwear industry's ranks to become the go-to affordable option for cool girls. The darlings she speaks of, when it comes to shoemaking anyway, may be jumping on the trend of the moment; or cheap (but potentially ethically dubious) labor; or non-sustainable practices. Regardless, Vagabond killed them all.
Unsurprisingly, it worked. Vagabond reworked classic Scandinavian shoe designs to influence shoe trends globally (hello wooden-heeled platforms), and it wasn't long before mainstream stockists caught on. ASOS was early to the brand, and now Vagabond is bringing their impact to the US, launching their Spring '18 collection with Nordstrom. By chance, I complimented a New York stranger on her sandals recently, "They're Vagabond," she responded, as if, well, of course they were.
Peterzén believes the key to the company's staying power is believing Vagabond to be "fashion," rather than "just shoes." Emphasizing usability, Peterzén claims a Vagabond style should be the only shoes you need to take on a trip. Their consumer, she adds, should also have complete confidence in the ethical standards of the brand they're buying — something Vagabond also provides. The company proves the shoe designers are telling you quality and sustainability costs upward of $300 is a farce. It's possible to manufacture with chrome-free tanned leathers and environmentally-friendly glue, as well as avoid air transportation and ensure the health and livability of each individual involved in the process, for a starting price of $120.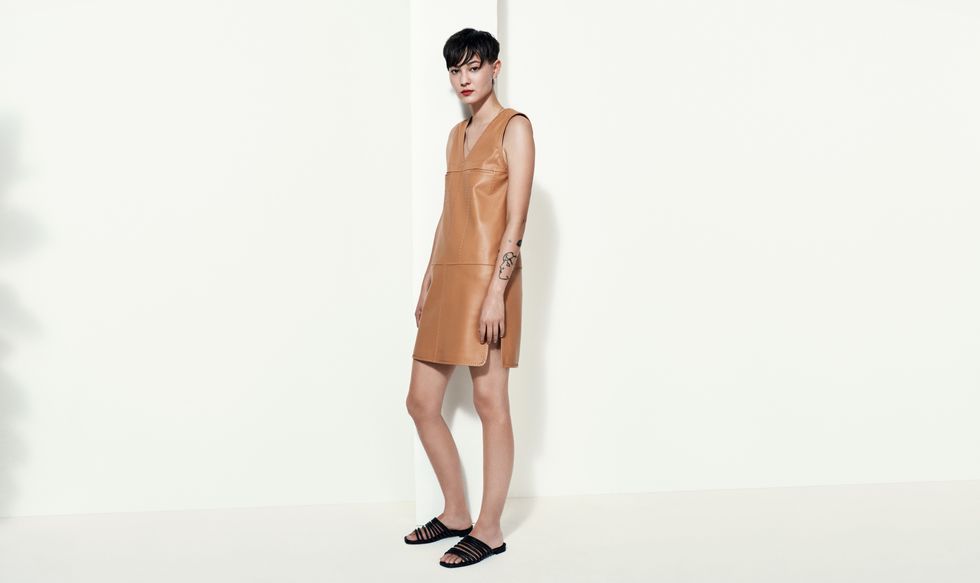 "The whole business is becoming more focused on a circular approach, but clothing has been ahead of us for quite some time," Peterzén explains. "There is a lot to learn from them, but we also have to acknowledge the challenges which are specific for our type of product — we are now using our insight in the design and production process to acknowledge each activity and the impact they have both socially and environmentally."
And the time is now for change. Not only does the industry heavily depend on coal to produce (producing the greenhouse gases contributing to global warming), but the chemicals that preserve materials can have an enormous impact on the environment by leaked discharges from the factories. It's the fact that the shoe industry creates 20 billion products a year (with shoes deemed no longer worth wearing often ending up contaminating soil and drinking water via landfills) that Peterzén finds most concerning — prompting the company to evaluate how they can convince their consumer to invest in show care.
"We would like to see more discussions about pro-longing the life of your shoes," she explains, "more focus on quality and clever design [to create] long-lasting products and less wear and tear. We also like to talk more about shoe-bring-back, making sure the shoes do not end up in the garbage, but brought to new life in a controlled way."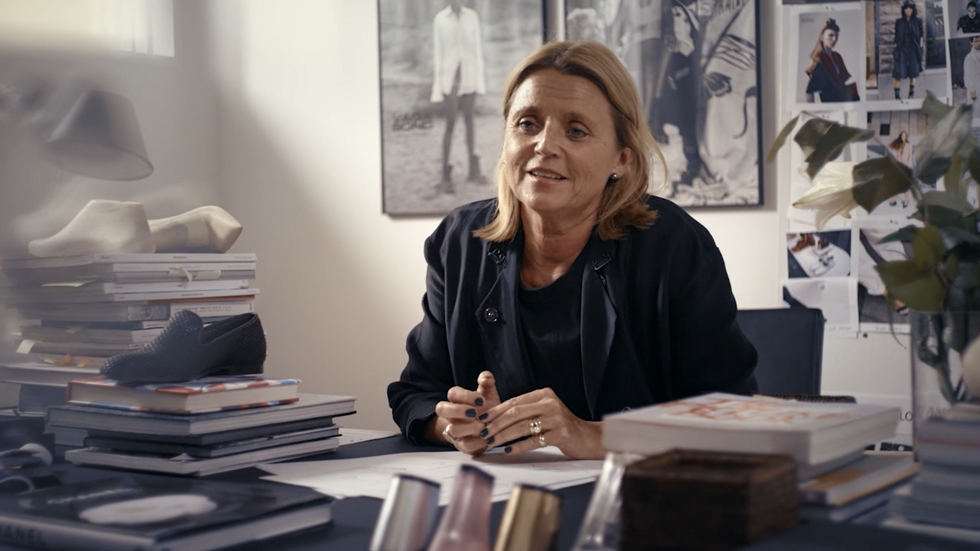 Marie Nilsson Peterzén
The North American debut of Vagabond could mean a big shakeup for U.S. shoe companies. Not only is the brand bringing European elegance to the table, but their certified sustainability at prices that won't break the bank could catalyze a shift in the market. Vagabond has earned their impact, and they're ready for their seeds to be sewn as far and wide as possible. Though, Peterzén claims, their prevalence didn't happen overnight, to emerging and established designers alike she asserts "there are no shortcuts."
"You'll need to be interested in the full 3D product and its functions to make successful designs. And working with fashion is hard work — timing is everything: not to be too early, not too late on a trend. You both have to keep track of what has been sold well and what may possible be interesting for the upcoming seasons. For this you not only need the nose for picking up new trends, but also a genuine knowledge about how fashion and design works." Seems like Vagabond has it all.
Photos via Vagabond