As we enter the AI era of music, Universal Music Group is pressuring steaming platforms like Spotify and Apple Music to block the use of artificial intelligence in their music catalogs.
According to a new report in the Financial Times, the Dutch music company is particularly concerned about the use of AI to create music that sounds like people. Though record labels have been calling for scrutiny around AI for months, Universal is now using stronger language. A spokesperson for the company said it would "not hesitate" to take action, saying, "We expect our platform partners will want to prevent their services from being used in ways that harm artists."
The Financial Times report notes that there's been an increased appearance of AI-generated sounds on the larger streaming platforms in recent months, though, if you've been on social media in the last few years, you've probably already heard user-generated deepfake racks of numerous mainstream artists.
Drake, who is represented by Universal Music, is among the biggest artists to comment on a deepfake of his voice rapping to Ice Spice's "Munch." Taking to his Instagram Story, he posted a clip of the song, writing, 'This the final straw AI."
Photo Illustration by Pavlo Gonchar / SOPA Images / LightRocket via Getty Images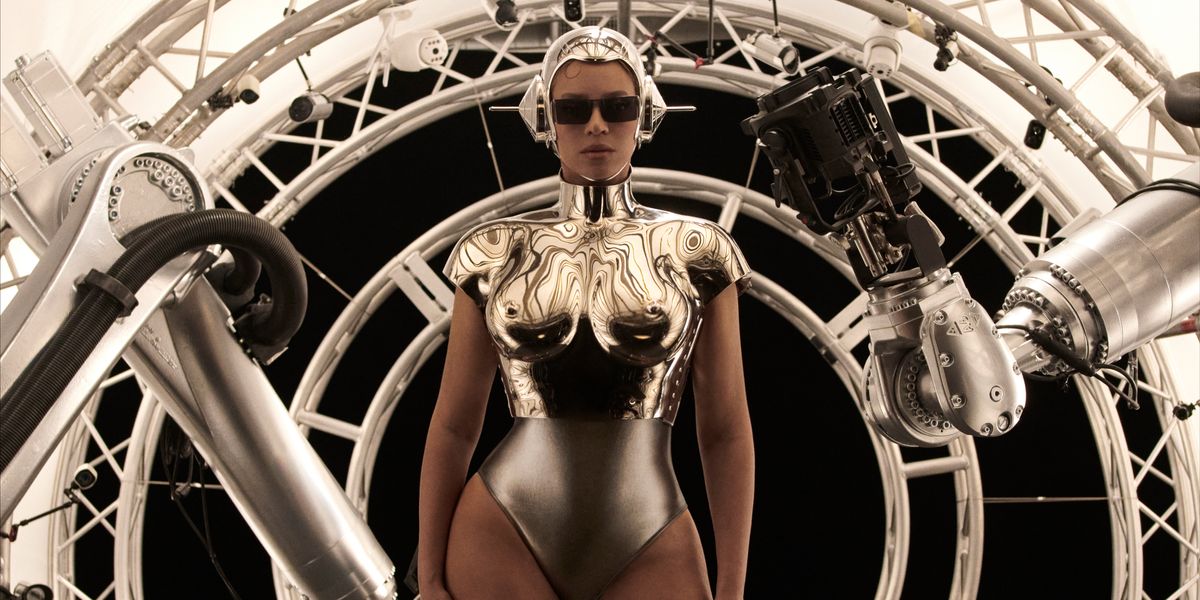 Music
Story by George M. Johnson / Photography by Mason Poole / Styling by Shiona Turini / Hair by Nakia Rachon / Make-up by Rokael Lizama / Creative direction by Andrew Makadsi
Story by George M. Johnson / Photography by Mason Poole / Styling by Shiona Turini / Hair by Nakia Rachon / Make-up by Rokael Lizama / Creative direction by Andrew Makadsi
01 December