It's been three days since Donald Trump landed in the United Kingdom for his first official visit to the country as president, and the protests have been going every day since. According to The Guardian, a crowd of about 10,000 people—of all ages—gathered in Edinburgh today to protest. And the baby Trump balloon which was first spotted in London has now made its rounds in the Scottish capital as well. The march reportedly started from the Scottish Parliament to the Meadows, and BBC reports that it was rather peaceful and that no arrests had been made.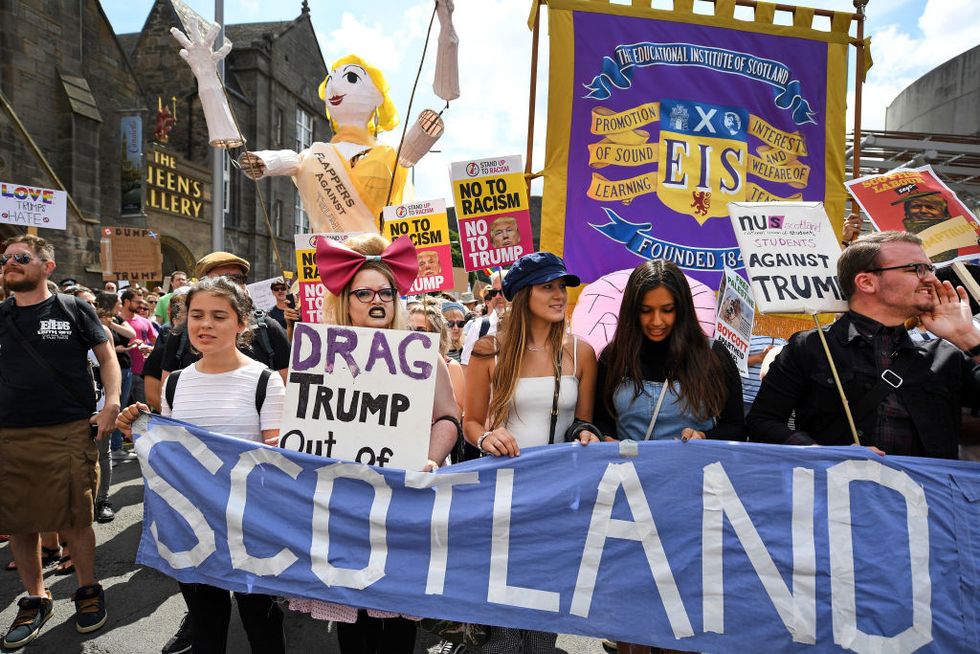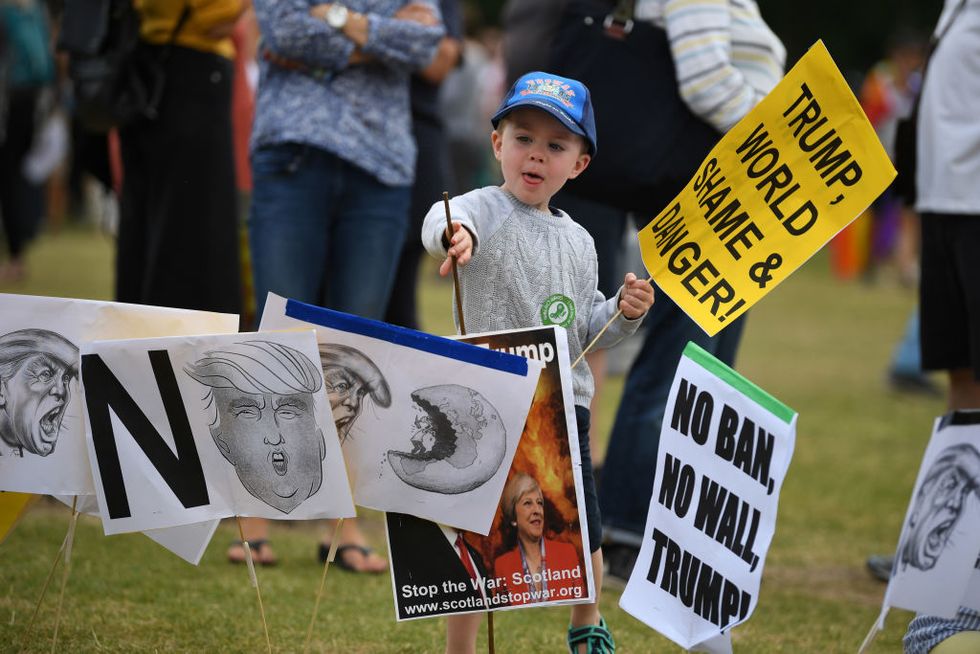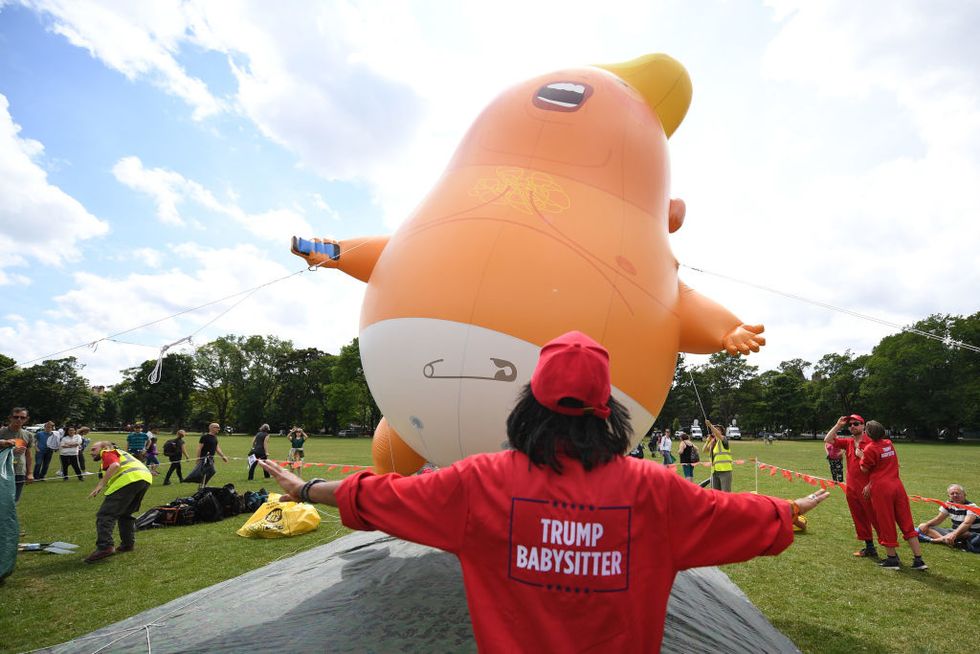 Meanwhile, the POTUS was busy playing golf at his resort in Turnberry, Scotland, just a few days before his meeting with Russian President Vladimir Putin. Many gathered just outside of the property to boo him as he did.
I have arrived in Scotland and will be at Trump Turnberry for two days of meetings, calls and hopefully, some golf - my primary form of exercise! The weather is beautiful, and this place is incredible! Tomorrow I go to Helsinki for a Monday meeting with Vladimir Putin.
— Donald J. Trump (@realDonaldTrump) July 14, 2018
Trump is under high security during this leg of his European tour. BBC reports, "Police snipers are positioned on tiers of temporary scaffolding overlooking the golf course, with a large number of other officers patrolling the grounds and surrounding area." This is why police are investigating as to how a paraglider was able to fly close to the Trump resort, with a clever banner that read, "Trump: Well below par."
Images via Getty