Garden of Delights
Tory Burch headed uptown to Manhattan's Cooper Hewitt Design Museum on 91st street for her spring 2019 show. Models strolled around potted lemon trees the institution's Arthur Ross Terrace and Garden adjacent to Central Park.
Up For Anything
An array of footwear including lace-up booties with raffia heels covered in an ombre effect, easy sandals, perforated leather flats, and cream high-top sneakers punctuated with blue and orange laces and soles, went down the runway. On Tory's watch, a girl is prepared for any occasion.
Easy Does It
Comfort focused, effortless dressing was top of mind. Wide cut shirt-dresses from midi to full-length, pajama style ensembles inspired by scarves, fluid tunics, and slouchy knits were practically begging to be taken on a weekend getaway.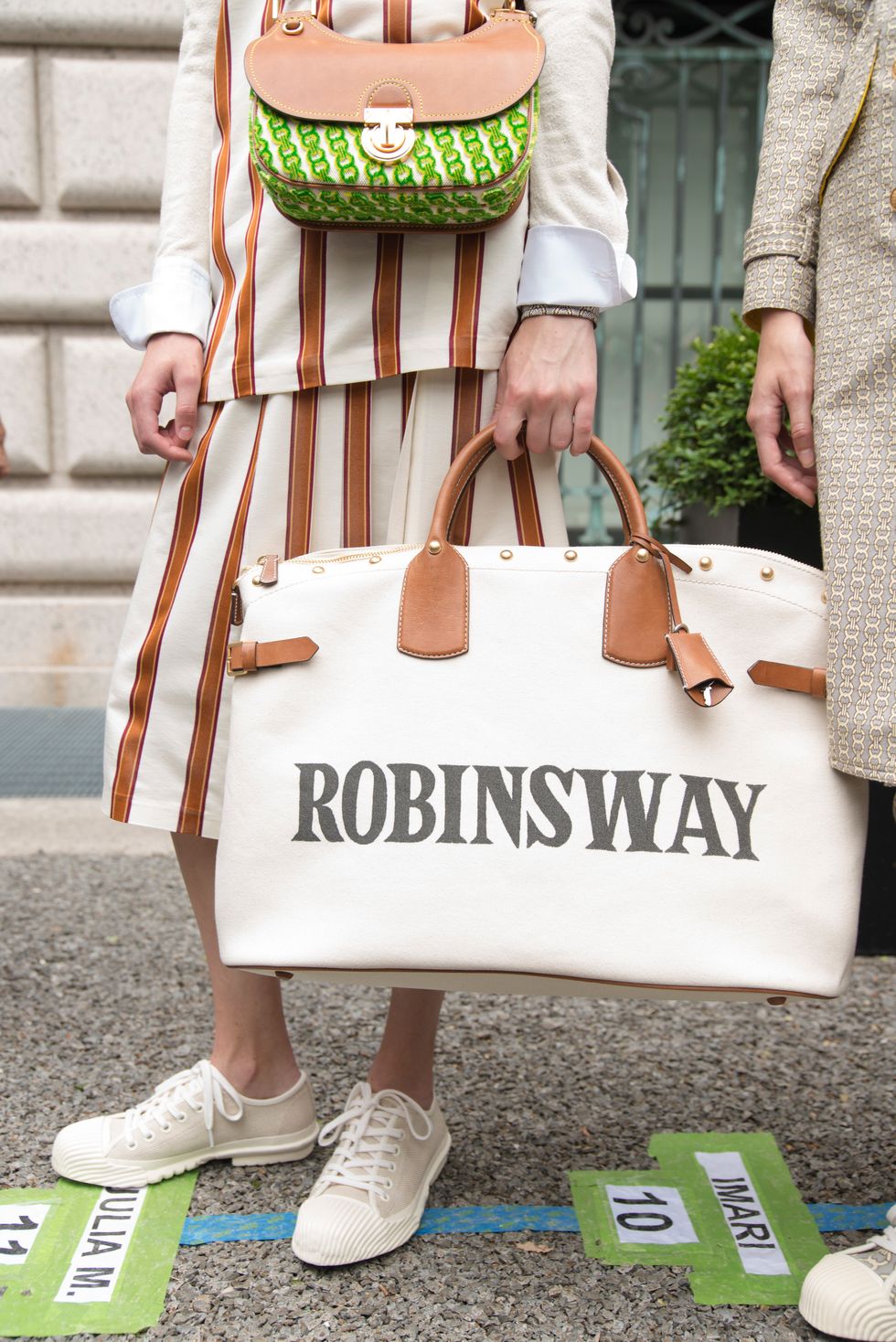 Hamptons Bound
A roomy canvas weekender with emblazoned with the words "Robins Way" (referencing the street in East Hampton, New York), gave away the designer's vacation state of mind. The show closed on Simon & Garfunkle's song "Mrs. Robbinson," which despite its undertones of seduction (for more on this watch Mike Nichols's 1967 film The Graduate), evokes a wholesome, all-American spirit.
Images Via Imaxtree
Sign Up For The Morning PAPER