Milan is home to some of the most over-the-top luxury brands in menswear, so it's always a perfect place for fashion-a-holics like us get inspired for the coming season. Here are five of our favorite shows from MFW, which has just ended.
Versace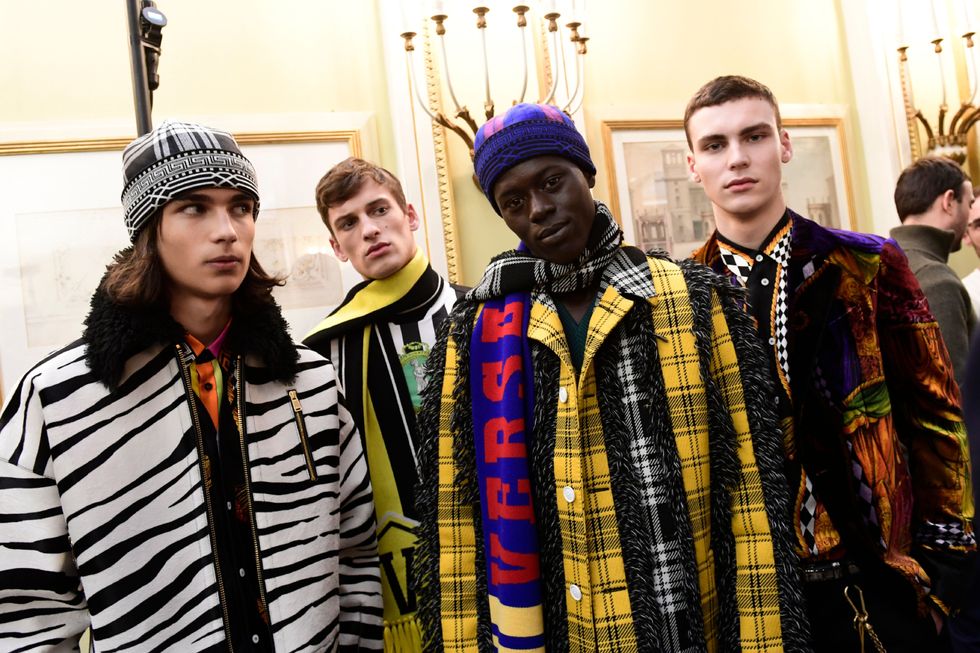 Donatella Versace doesn't know the meaning of moderation and thank god for that. The show featured all your favorite Versace tropes — animal prints, medusa heads, plaids, velvets — but it was all seen through a preppy lens with lots of splashes of Versace Casa (the brand's incredible line of homewares).

Moschino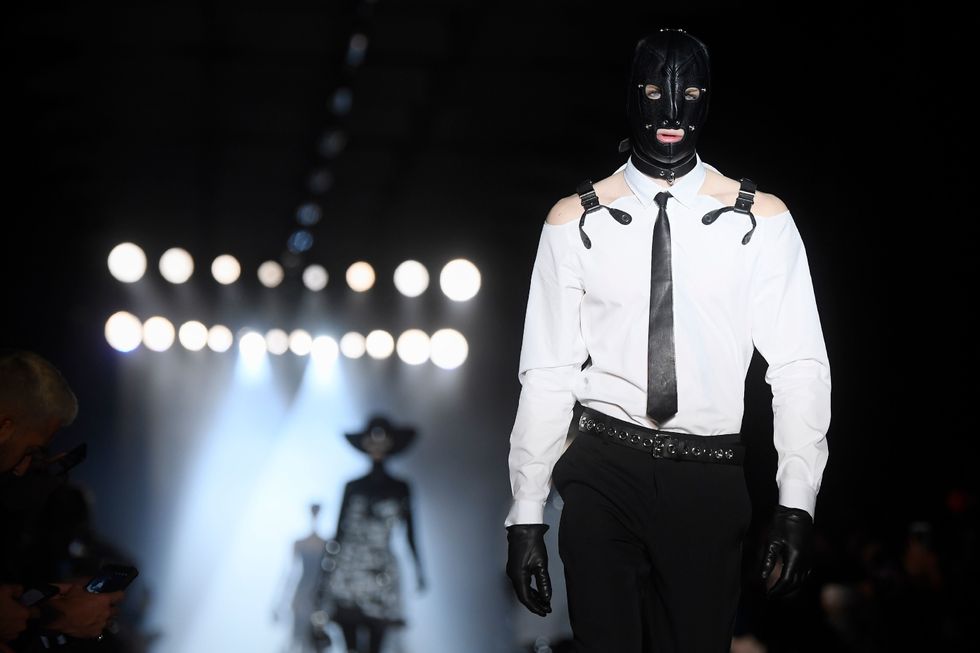 Jeremy Scott is famous for bringing whimsical themes to his Moschino collections, but this season he was feeling darker. A mostly black-and-white bondage collection was adult- in both senses of the word- and super chic. There were lots of pinstripes worked in sexy ways, like an off the shoulder top for men as well as patent leather corsets, speedos and full face masks that we're sure will turn up in tons of editorials in the coming months.

Prada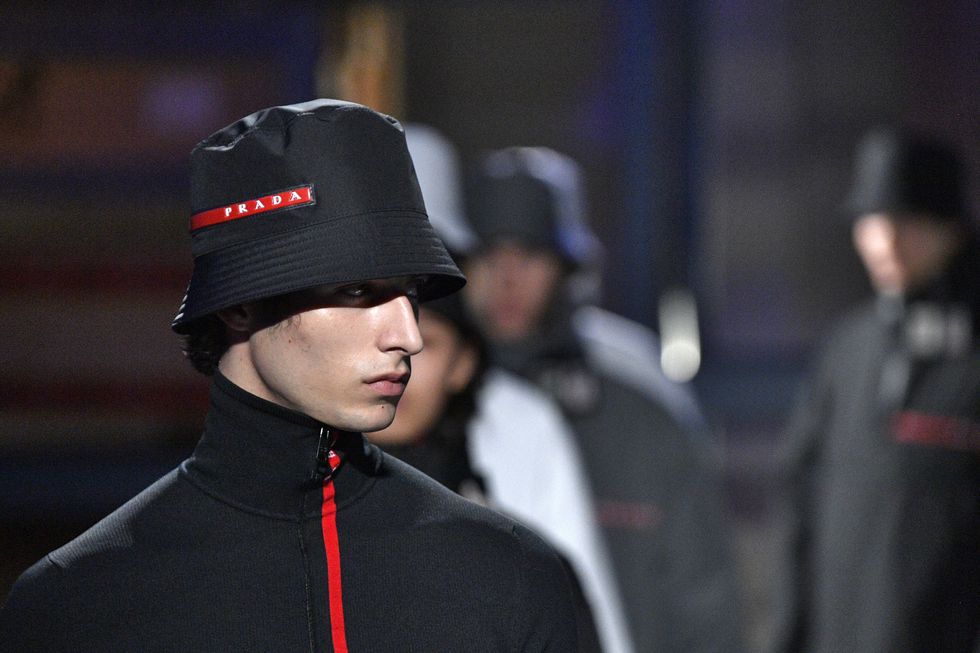 Miuccia Prada did a bit of a greatest hits show showing looks in her signature black nylon (remember the ubiquitous nylon Prada backpacks of the late '80s and '90s?) and a fun hodgepodge of clashing patterns using some old favorite prints from past Prada collections.

Related | Prada's Fulfillment Center is a Fashion Fantasy
Missoni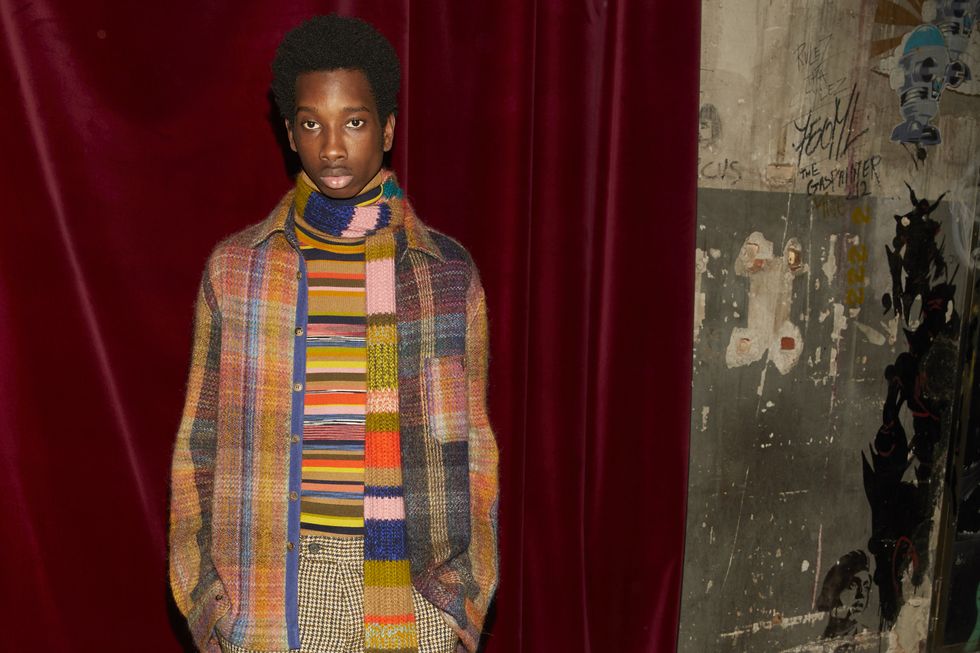 Autumnal orange, blue, red and rust were the dominant colors at the Missoni collection. Wild colors are certainly not news at Missoni, but the brand's psychedelic patterns are feeling particularly fresh to us right now.

Fendi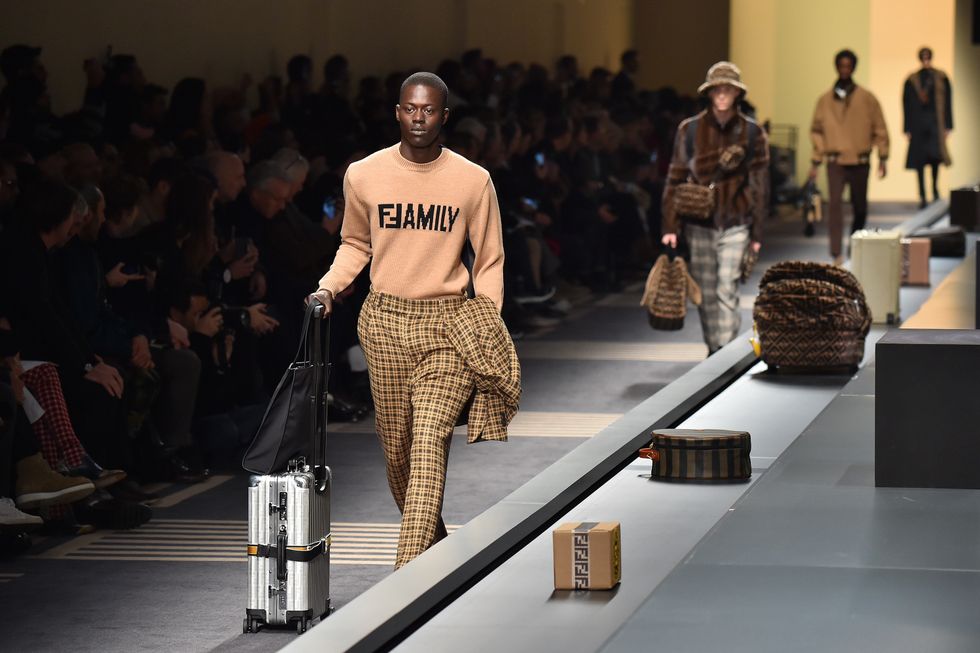 Logo mania has once again is being embraced by the young hipsters of fashion and few do it better than Fendi. This season the emblazoned double F's on everything from bags, coats and shoes to umbrella hats — a veritable smorgasbord of logo-mania.

Keep Reading: 5 Designers Proving London's a Global Fashion Capital

Photos via Getty/Supplied