Black models have never had it easy in fashion. Either they've been overlooked in favor of Eurocentric beauty ideals, or their images are exploited for cultural clout and financial gain by the fashion industry, thus highlighting its ugly history of racism and exclusionary politics.
But despite those odds and experiences, Black women have made, and continue to make, an indelible impact on fashion and culture. Until now, there has never been an art book devoted exclusively to Black models, past or present. Enter Supreme Models: Iconic Black Women Who Revolutionized Fashion, which pays homage to the first models to be featured on magazine covers and major ads, from Iman to Beverly Johnson, to the glamorous '90s supermodel era, to now. Celebrity stylist and journalist Marcellas Reynolds chronicles the defining career moments — from covers and campaigns to runways and editorials — of more than 70 women from the last 60 years.
Jeneil Williams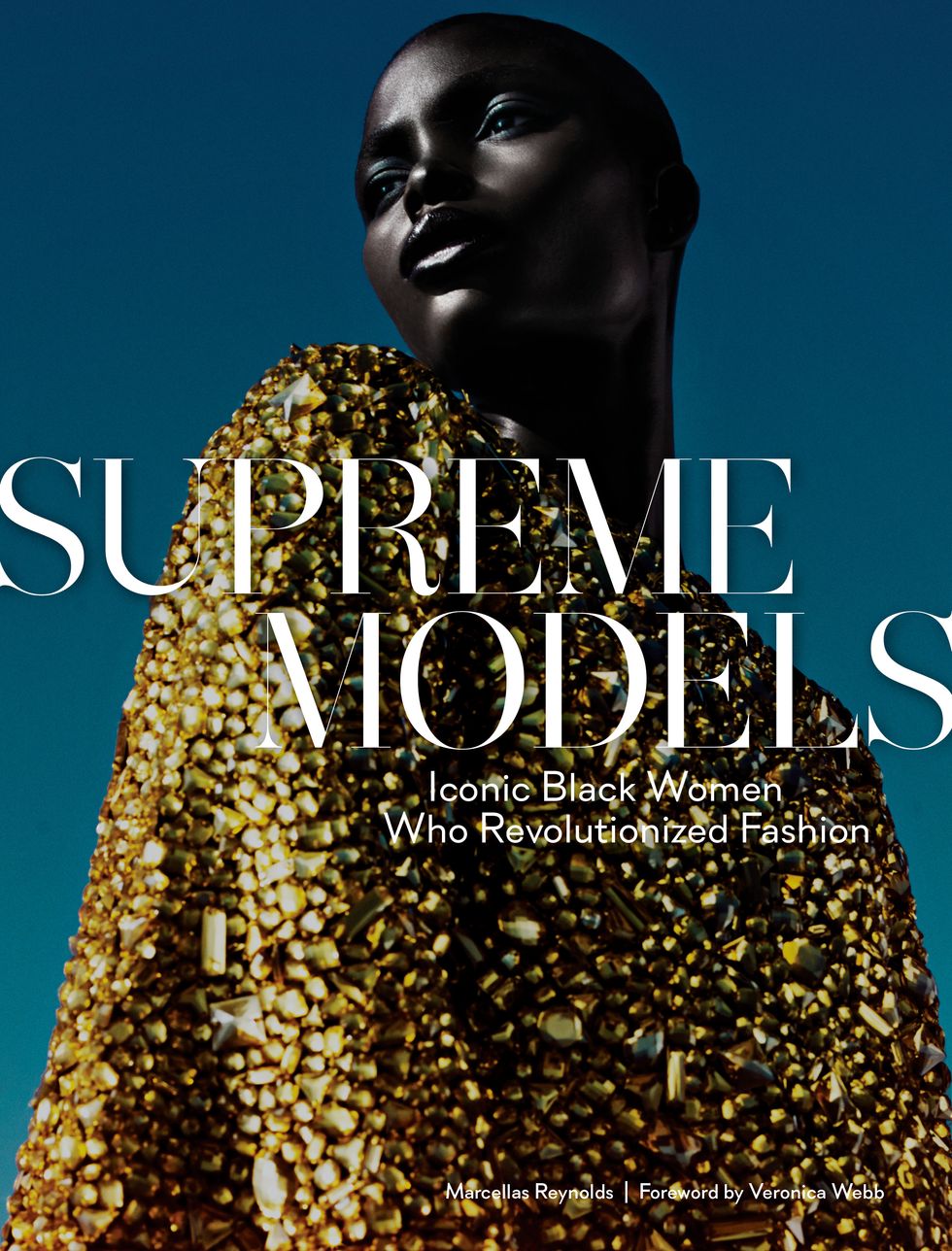 Photography: Txema Yeste, Numéro France, February 2014, Trunk Archive
Black women have long played an influential role in shaping how society relates to fashion and culture, while broadening narrow perceptions of what is considered beautiful. Time and again, we've heard heartbreaking stories of even the most successful Black models who do break through — from Tyra Banks to Naomi Campbell — of racism and being excluded. In one passage pulled from her memoir Walking With the Muses, Pat Cleveland writes about the nuances of racism affecting her career: "I just wanted to be photographed no matter what color I was.... While Blacks were often denied opportunities because of their skin color — and believe me, I lost plenty of jobs because I didn't have the conventional all-American looks that higher-ups at fashion magazines considered pretty — I also got passed over for jobs that went to models who were a deeper shade of brown."
Social media today has a lot to do with how the fashion industry's attitudes toward diversity have evolved, with a newer generation of models from Jourdan Dunn to Joan Smalls standing for equality online, and holding the fashion industry accountable for a more inclusive future.
Supreme Models honors the legacy of fashion innovation Black women have pioneered. Buy the book via ABRAMS, here. See 18 iconic images from the book, below.

Photography: Nathaniel Kramer, Elle US, April 1990 © Nathaniel Kramer