There are few labels as imprinted on the cultural consciousness as Steve Madden. Even nearly 30 years after its inception, the brand continues to flourish as one of the most notable footwear names in fashion. The man at the mantle? The eponymous founder Steve Madden himself, whose passion for "hot" shoes has seen him create the most sought-after style of the '90s — the "slinky" platform mule — something that still inspires many imitations today.
Queens-born Madden grew the company from selling shoes out of his car to become one of the most powerful shoe companies on the market, and subsequently saw it through his stint in prison for fraud (you might remember his depiction alongside Leonardo DiCaprio's corrupt Jordan Belfort in Scorsese's The Wolf of Wall Street, though Madden prefers not to), into a truly masterful recovery, seeing a significant increase in sales the year after Madden's return.
Now, Madden is telling his story the right way, in new documentary MADDMAN, released late last year. The Ben Patterson-directed feature chronicles Madden's wild journey from a stock boy to one of the most powerful figures in fashion, covering the designer's battle with addiction, imprisonment and everything in between.
Watch the trailer and read our chat with Madden on that iconic Cardi B collab and all things shoes, below.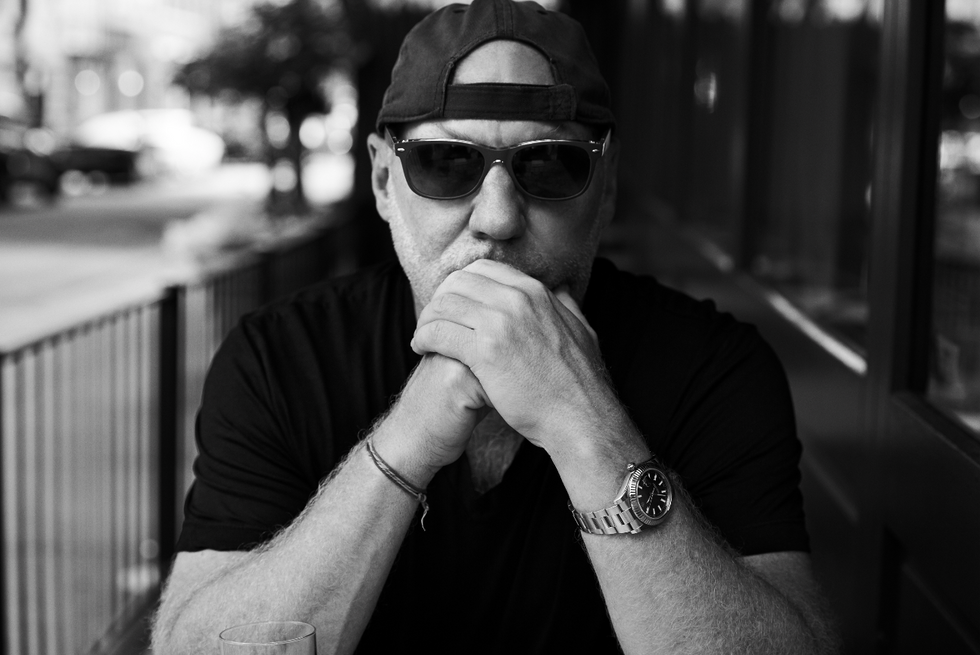 Tell me about the evolution of Steve Madden as a brand. How do you think it manages to remain relevant?
We pride ourselves in knowing what is new and having our finger on the pulse of the hottest trends. The key is to surround yourself with the best team possible. A good example is our collaboration with Cardi B – who is one of the biggest artists of the moment.
Related | Beautiful People: Cardi B Is Still Real
Right! How did the brand and Cardi link?
Cardi B and I were introduced through a mutual friend and we instantly hit it off. We have a lot in common and I see a lot of myself in her with her entrepreneurial spirit. It was a lot of fun to work with her and who knows what the future holds.
What do you think is exciting in women's footwear right now?
It is exciting to see how much the sneaker industry has evolved. One of our best selling shoes season after season is our ECENTRCQ and now we are seeing sneakers take on a more old school thick rubber sole. We are also seeing a lot of fun additions to our classic silhouettes like feathers, rhinestones, and prints.
Who is the Steve Madden woman?
The Steve Madden woman is confident and is not afraid to express herself through her footwear. I love to see someone in designer clothing wearing Steve Madden, I think it's sexy.
You're famous for the platform mule, a style that has once again been revived with fashion's '90s nostalgia. Did you know at the time you had such a hit on your hands?
I was always inspired by the '70s – when I first broke into the shoe business platforms where everywhere, guys were wearing them as well. It was just something that always stuck out to me. I think it's great to see something so iconic still relevant in 2018.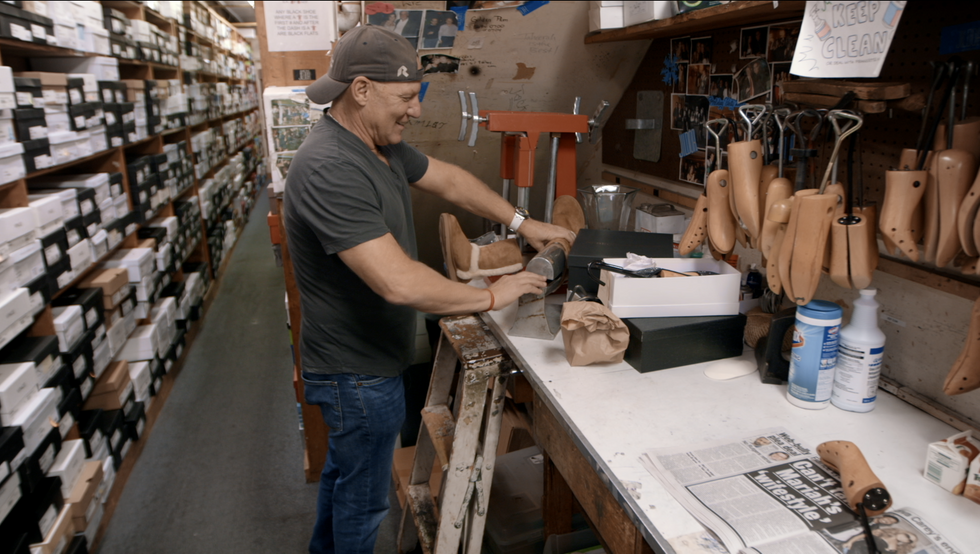 How do you think the company rebounded so quickly after your release from prison?

Just great people – I built a great team.
I know you said your Wolf of Wall Street portrayal was "too nerdy," what would've been your preference? How was it seeing your life depicted on the big screen?
My preference would have been Ryan Gosling [Laughs]. Having your life depicted is nerve-wracking. It took some convincing to do my MADDMAN documentary but in the end I wanted to get my story out there in hopes it inspires some people going through similar struggles.
Describe Steve Madden away from the cameras.
Mostly a dad. Still trying to figure it out. Working on the next hot shoe.
Photos Courtesy of Steve Madden