We've partnered with Zappos' The_ONES, celebrating classic sneakers, to bring you stories about creative, intelligent, strong and beautiful women who are all kicking ass in their own way. We knew it had to be for women, by women, and about women — and we wanted to accomplish this unapologetically. That's why we love the hashtag: #TOTALLYSPONSOREDBYZAPPOS.
As far as skaters go, you don't get much cooler than NYC-based female skate collective Skate Kitchen. We first profiled them in 2017, and the group of bad ass women are back to discuss breaking down more stereotypes, where they want to skate next, and sneakers (of course).
Related | The Skate Kitchen: Meet NYC's Queens of the Ramp
Why skating?

Dede: I chose skating because I went to Eastside Community High School and at the time it was a really popular skate spot that the boys would go to. I would watch all the boys skate, write on the walls and do all these crazy things. I was just like, it looks like so much fun. So I asked my dad to give me a skateboard and he got me a pretty good board.
Rachelle: I like skating because it's something you can do alone and also something you can do with your friends. There's no rule book to it... Everyone skates differently. Everyone has something unique.
Jules: Our dad used to be a skateboarder when he was younger so he was like, yeah let's do it. He would drive us to the skate park every other day and we just got into it.
Where would like to skate that you haven't yet?
Bren: I think I really want to go Republic — it's over in Paris. It's not even a skate park. It's just a spot that people skate at in the city. It seems really fun. A lot of people go there.
Dede: I really want to go to Barcelona because everyone says it's amazing, and skating is something that everybody respects over there, which isn't the case in a lot of places.
Nina: Japan!
What is a skating stereotype you would like to break down?
Nina: When a girl starts skate boarding, she doesn't suck at skate boarding because she's a girl — she sucks because she is just starting.
Dede: I want to break down the stereotype that not all boys are unsupportive. There are a lot that are very supportive.
Jules: When a girl goes to a skate park, she is not always looking for a guy's attention... Some girls just genuinely want to skate.
Now that you've had a chance to check out the sneakers on Zappos, what are your favorite styles?
Bren: I think there is great variety of sneakers to choose from. The Vans sneakers were my favorite because they are very comfortable to skate in and have a good grip on the board.
Jules: My favorite sneakers would have to be the Puma Cleated Creepers. They're really stylish and make me feel great while wearing them. They also make me look taller [Laughs].
What's the worst injury you've had while skating?
Jules: I broke my arm when I was like 11 or 12. I dropped into an eight-foot bowl and have a scar from it.
Rachelle: I credit carded once. I had to get stitches. I was bleeding down there.
Nina: I cracked open my head once. I got five staples.
Jules: She was like, "I don't want to go to the hospital right now." We were like, "Dude your head is open. You gotta go to the hospital!"
Check out our full meet-up with Skate Kitchen, below.
Videographer: John Shafto
Photography: Natalie Yang
Styling: Stacey Cunningham
Hair: Isaac Davidson
Makeup: Daniel Avilán
Nails: Tori H.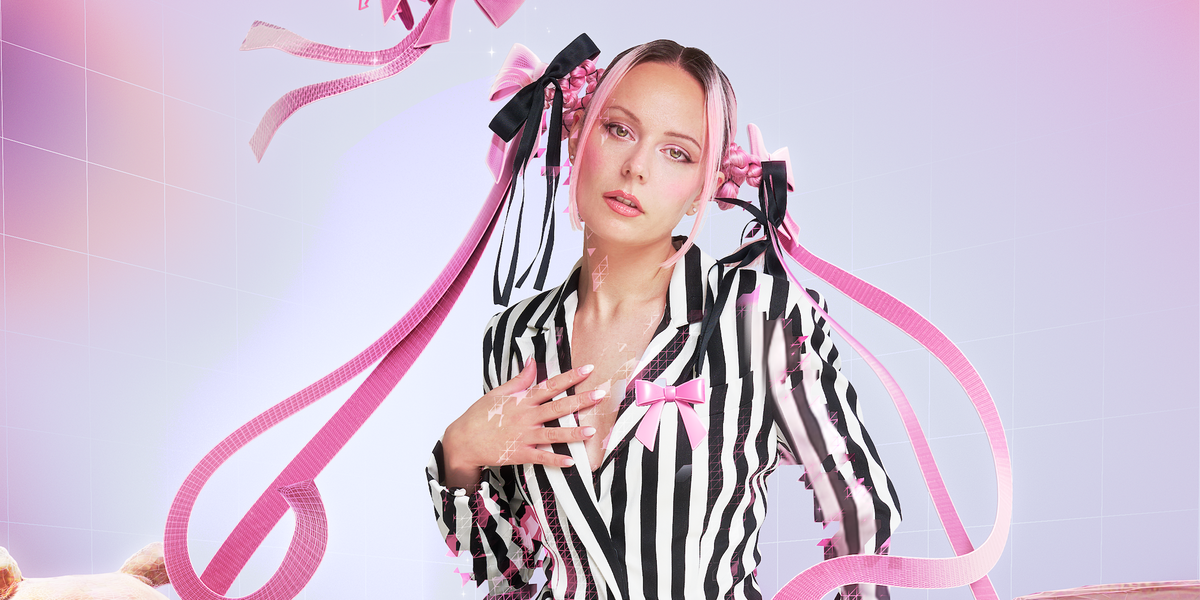 Music
Story by Harry Tafoya / Creative direction & VFX by Andy Rolfes / Photography by Nicholas Needham / Styling by Erik Ziemba / Hair by Davey Matthew / Makeup by Frostie Delite
Story by Harry Tafoya / Creative direction & VFX by Andy Rolfes / Photography by Nicholas Needham / Styling by Erik Ziemba / Hair by Davey Matthew / Makeup by Frostie Delite
07 November