In what is surely the most anticipated show of the New York season, Raf Simons made his long awaited debut for Calvin Klein this morning at the brand's headquarters on 39th St. In a Sterling Ruby designed set, the Belgian designer offered his reserved yet wistful take on his new home, from pared down cowpokes to cubicle clock-watchers, his almost hyperbaric edit of American ideals was strong and already an overwhelming hit with the crowd. With the strains of "This Is Not America," as sung by the young cast of the late David Bowie's Lazarus, which ran downtown last year, opening the show, the unease cut whatever earnestness could be found amongst the new classics coming down the runway.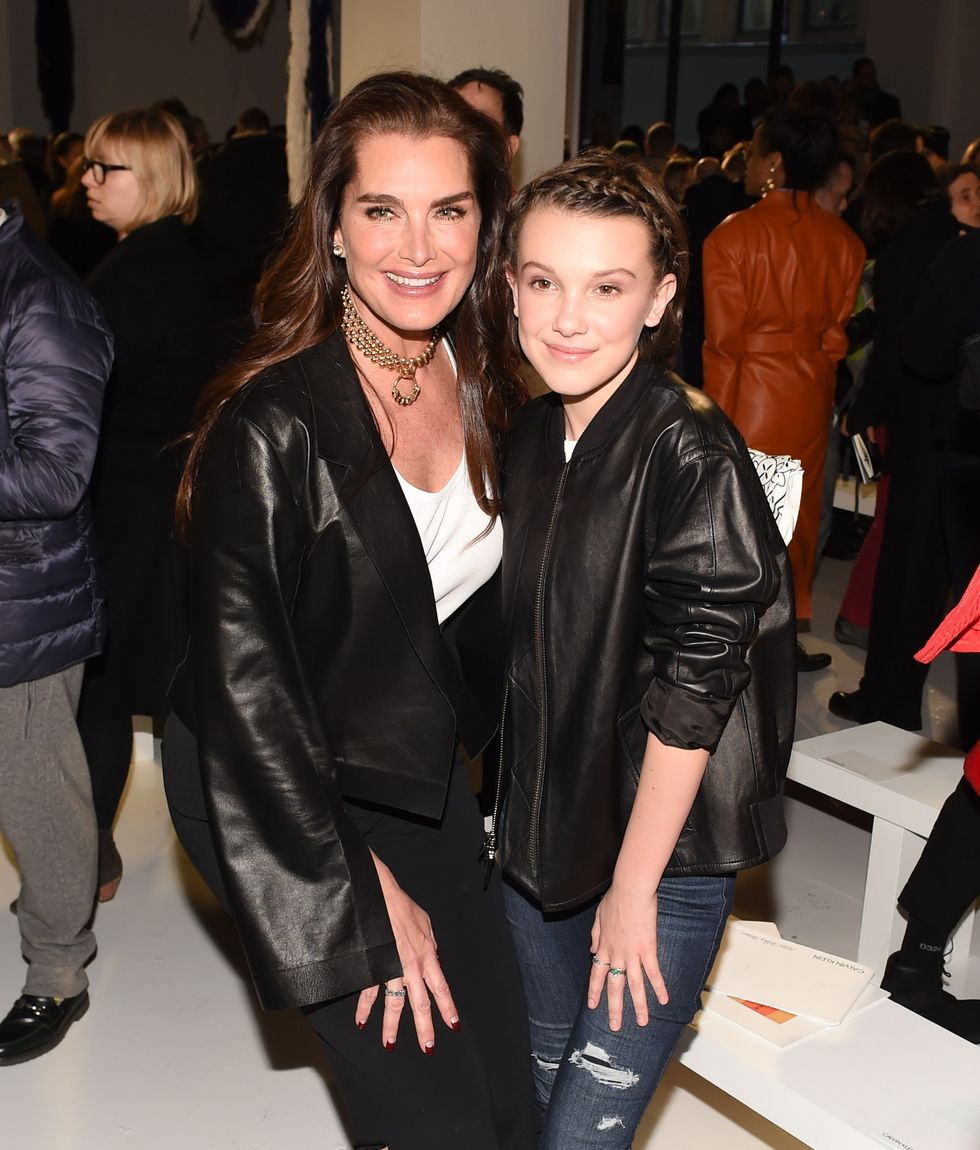 Billy Farrell/BFA.com
Seeing as this is Calvin, there was a bounty of denim, most successfully in untreated raw or blinding whites, styled with turtlenecks that recalled somehow the Avedon In The American West series and a sterilized Midnight Cowboy (whose lonesome harmonica score by John Barry made a cameo in the soundtrack). A cheeky detail on said denim was the image of the iconic Brooke Shields/Avedon ads from the Calvin heyday now reimagined as the label on the back hip. Shields sat front row next to Lauren Hutton, another iconoclastic Klein muse, and nearby were Gwyneth, DVF, Julianne Moore, Cindy Sherman, and current campaign star, Stranger Things wunderkind and fashion darling, Millie Bobby Brown. A voice over portion from Jeffrey Eugenides' The Virgin Suicides near the middle of show would explain Sofia Coppola's attendance as well.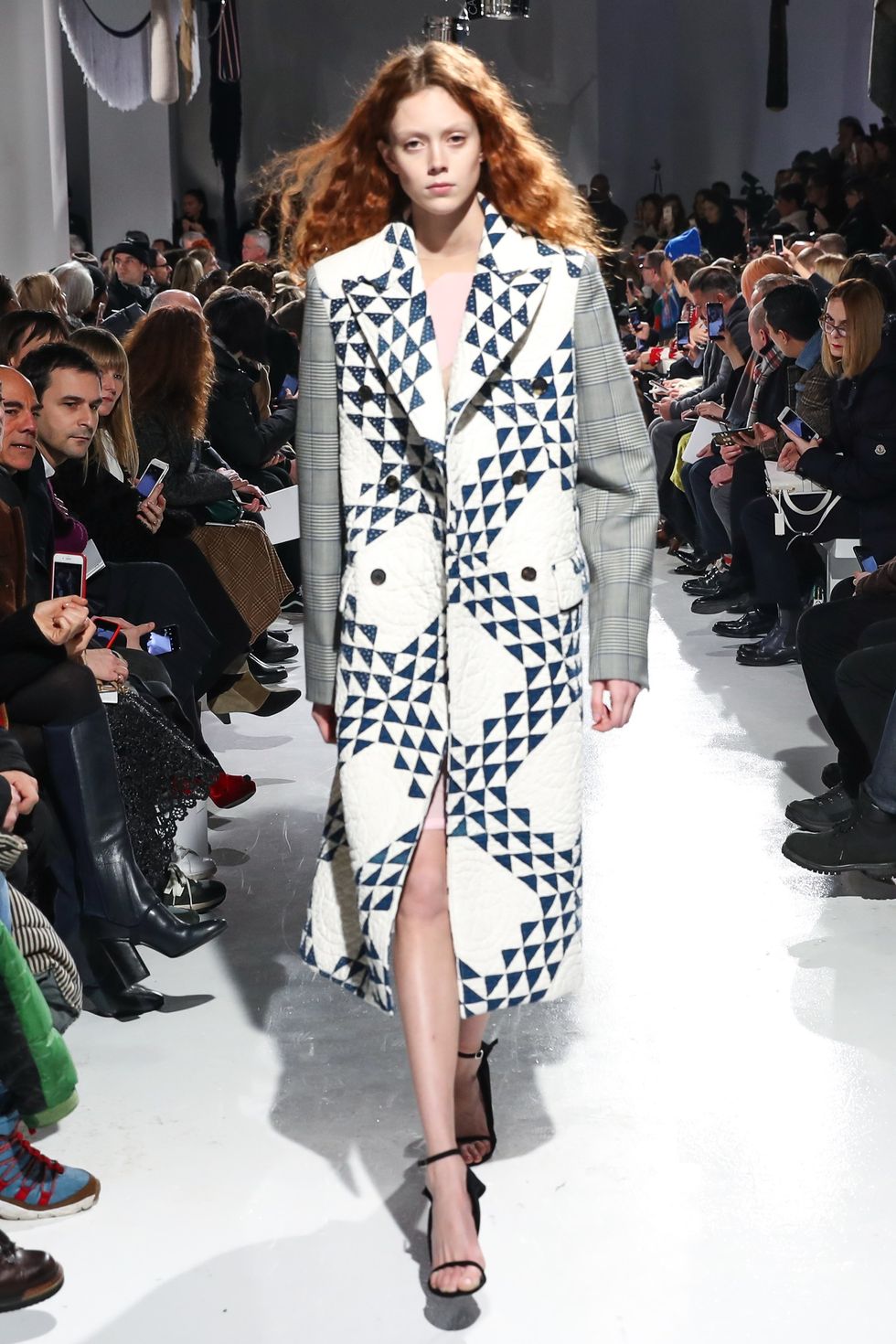 Neil Rasmus/BFA.com
Speaking of Suicides, there was an undeniable '70s feeling in vinyl covered coats, recalling plasticized furniture. Strong quilt pattern coats will no doubt be an editorial and street style favorite for fall as well. Never crossing the line of indulgent "Americana," another standout was a moment of a gold trimmed American flag skirt, draped under a vibrant, floral-printed overcoat that called to mind the Hutterites of the northern plains. What could have been simply a broad geographical and historical survey of the country was then grounded by classic board-room suiting and a daring, underboob-centered dress section.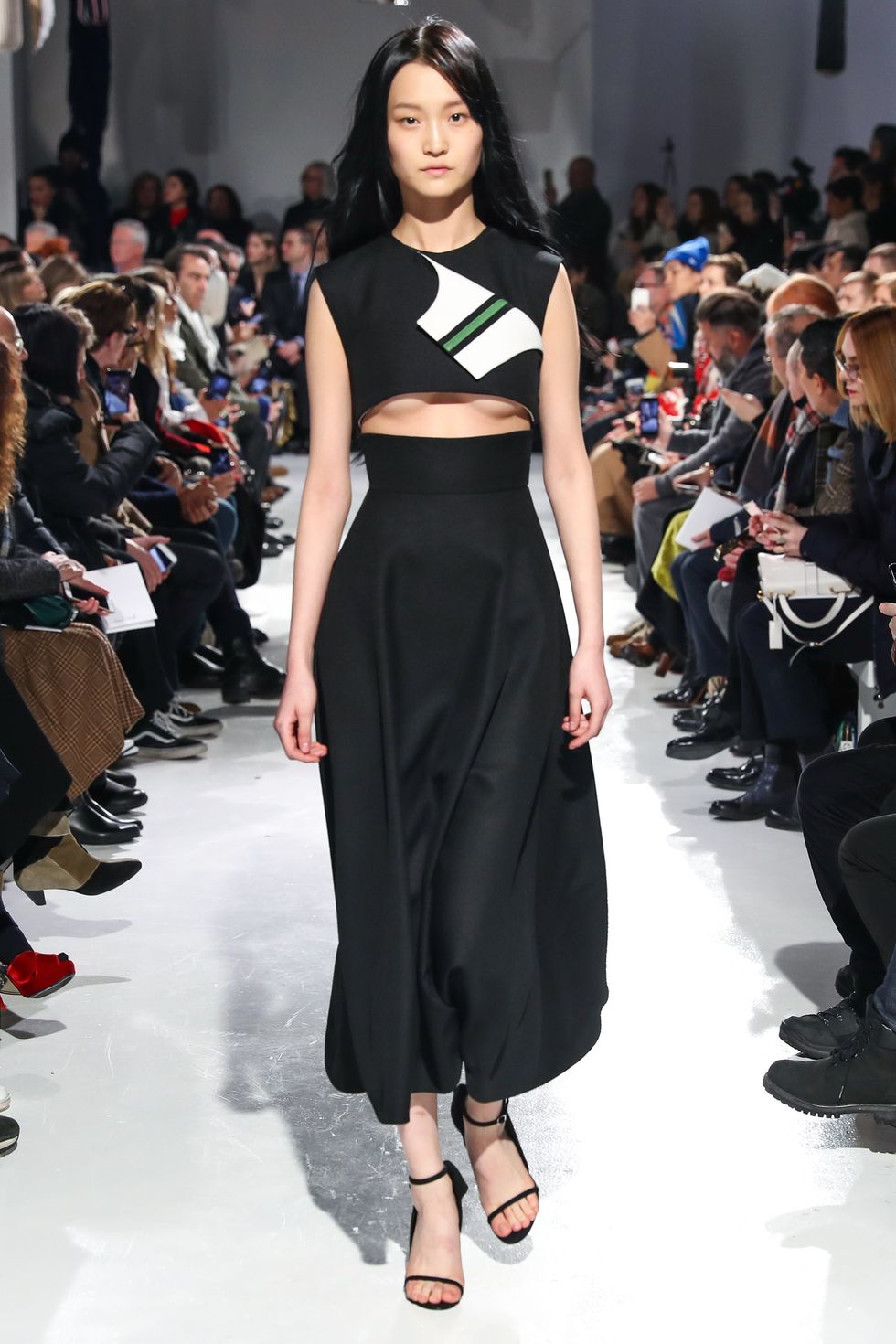 Neil Rasmus/BFA.com
One of the reasons that Simons was brought on to helm the brand was to be able to actually move the clothes at the RTW level, and not just use the runway collection as props to sell sunglasses, fragrance and underwear. Reading between the lines of this collection, you see Simons offering the real categories that the customer will actually go in for: the fantastic coat, the interesting dress, the trouser, even maybe the Shields-stamped jean (wonder how much those will go for). Perhaps in the same way Ralph Lauren is advertising his spring season as the "Icons Collections," highlighting the articulated categories of garments themselves as opposed to a mood or story.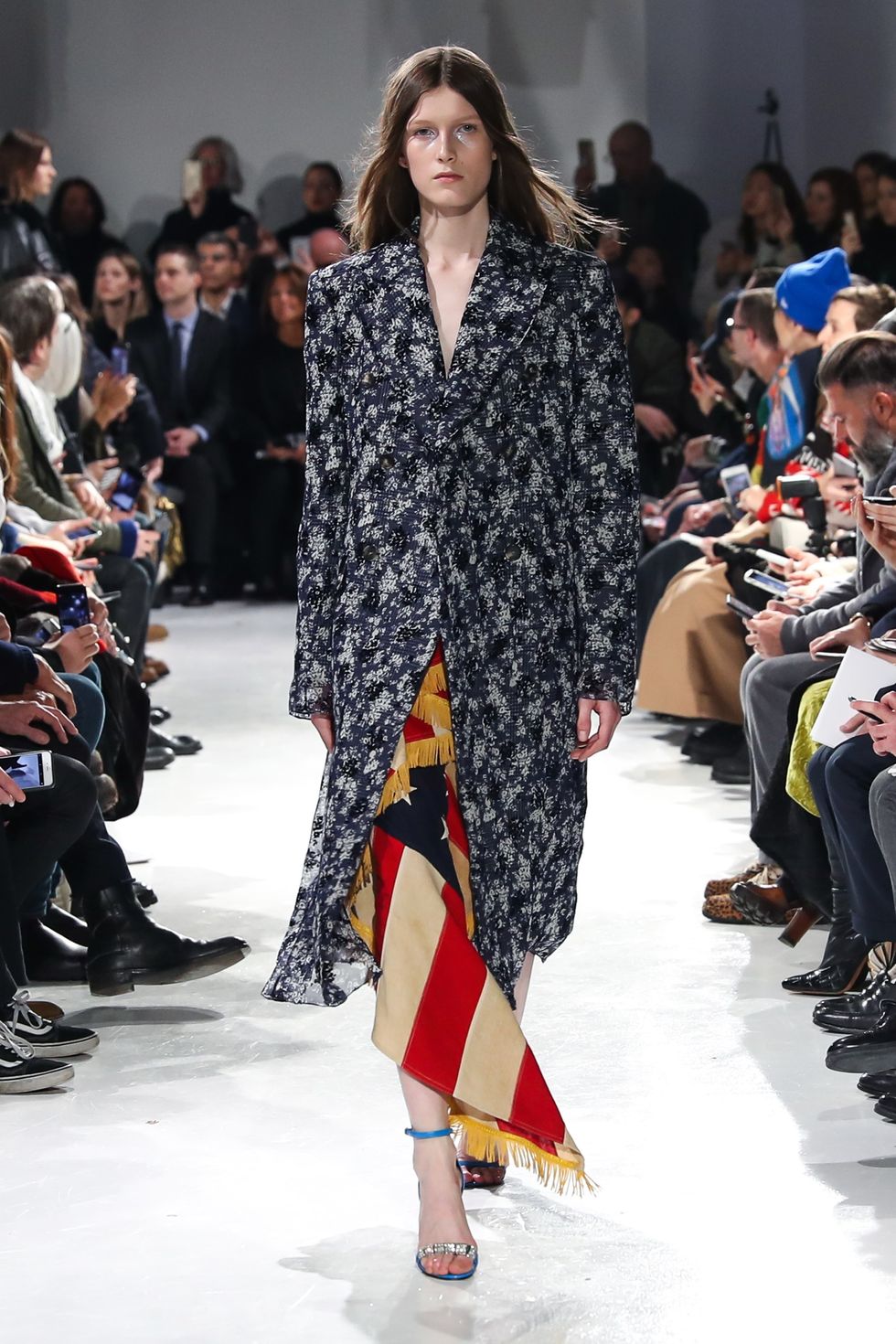 Neil Rasmus/BFA.com
This was a very clear, if understated, message about what can be very fraught and overwhelming territory: America. In his show notes, he referenced the broad parameters of what you can find from sea to shining sea, to quote: "…it is a unique kind of parade that is evoked, one that finds equal in folk and function, food court and courtroom…" And to that we say, to borrow from a certain American this week, we'll happily "see you in court!"
Splash photo by BFA.com

Sign Up For The Morning PAPER