Quay Dash is nothing if not real. The New York artist behind last year's breakout debut album Transphobic, rose to prominence largely due to her fearlessness. More specifically, she is not afraid to shed light on her experience navigating the world as a Black trans woman. And Dash is boldly and bravely setting an example: in the past, in her music and in interviews, she's been honest about social consequences of her trans identity, including facing public harassment.
She has also spoken out about how triggering it is to hear of other trans women of color being publicly assaulted. And so, Dash's latest track, the razor-sharp "U.A.F.W.M." (an acronym for "you ain't fuckin' with me," a collaboration with UK producer Sega Bodega) is here to claim her space and empower listeners with the armor of being seen by someone who knows what it's like to be marginalized and targeted.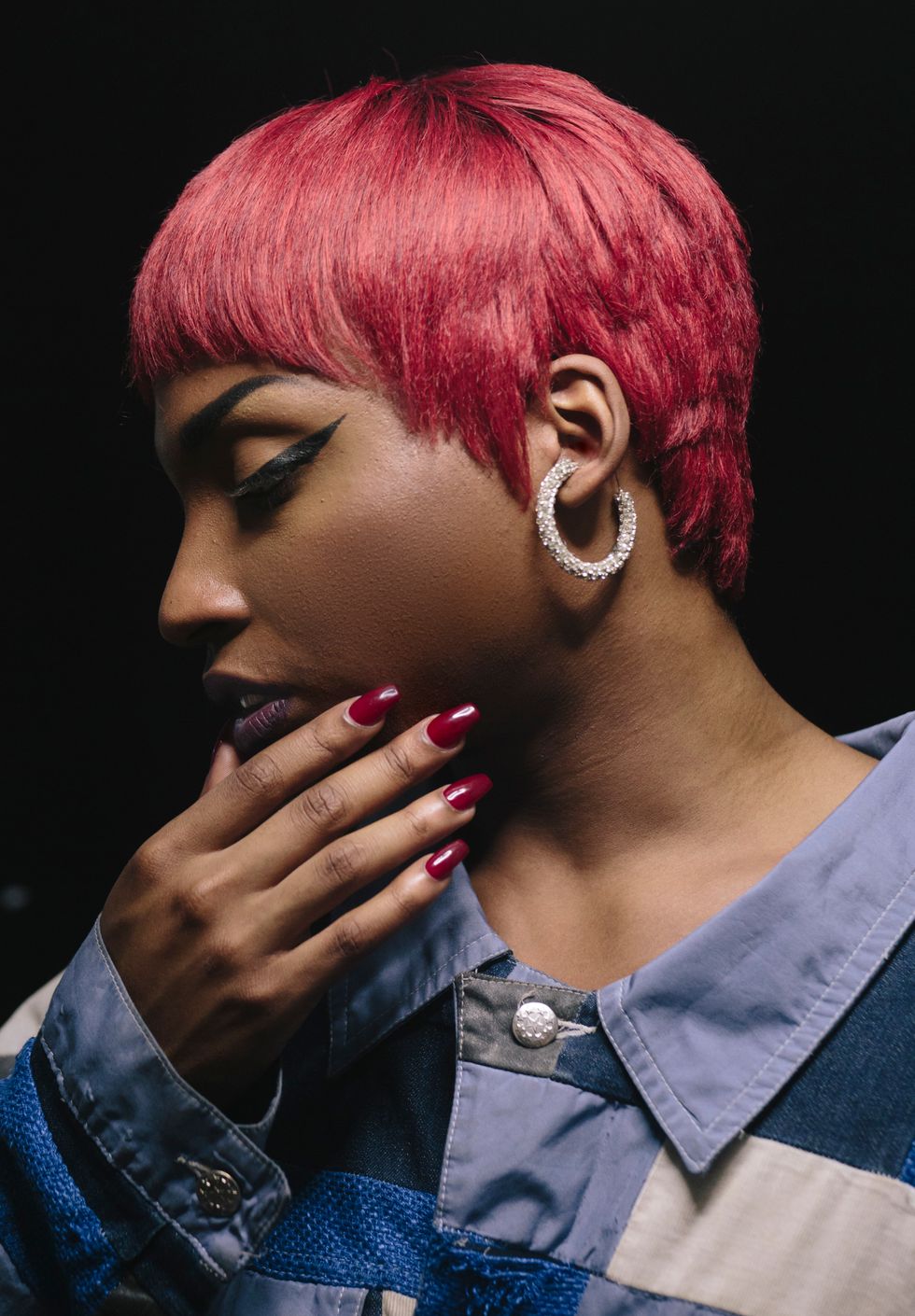 "I just wanted to state some facts about myself that I feel people should know," Dash tells PAPER of the track's inspiration. "I like to always keep it real - that's just who I am. I was in a crazy mental state at the time thinking about so much negative things- i also added some positives to balance out the track."
Dash was in London when she connected with the track's producer, Sega Bodega, who brings a distinct, UK garage and grime feel to the gritty track. "Working with him was amazing," Dash reveals. "I've heard previous productions he's done with Shygirl and Coucou Chloe, and was very excited about working with him as well."
To be clear, though Dash's new song, while personal, is for everyone who needs it. "I make music for my fans, not for myself," she says. "Even though it may be about me, I know that they can relate."
Listen to the PAPER premiere of "U.A.F.W.M." below. Buy the song, here.
Photography: Adam Hammad