Fashion Week sometimes feels like a competition in which only the loudest spectacle can win. This season's shows in Milan have represented the ne ultra plus of that ethos, with Gucci showing dragons and decapitated heads, Prada amplifying futuristic neon, and Jeremy Scott transforming Jackie Kennedy doubles into aliens at Moschino. In the need to be noticed amidst the cacophony of color and celebrity, most everything is fair game on the runway. And then there were dogs.
Italian artisanal leather brand Tod's eschewed outrageous sets and alien cosplay for something simpler and far more effective: puppies. Supermodel Gigi Hadid strutted down the catwalk cradling an adorably forlorn French bulldog, while fellow models followed suits carrying pups of various breeds and sizes (but identical maximum-wattage cuteness):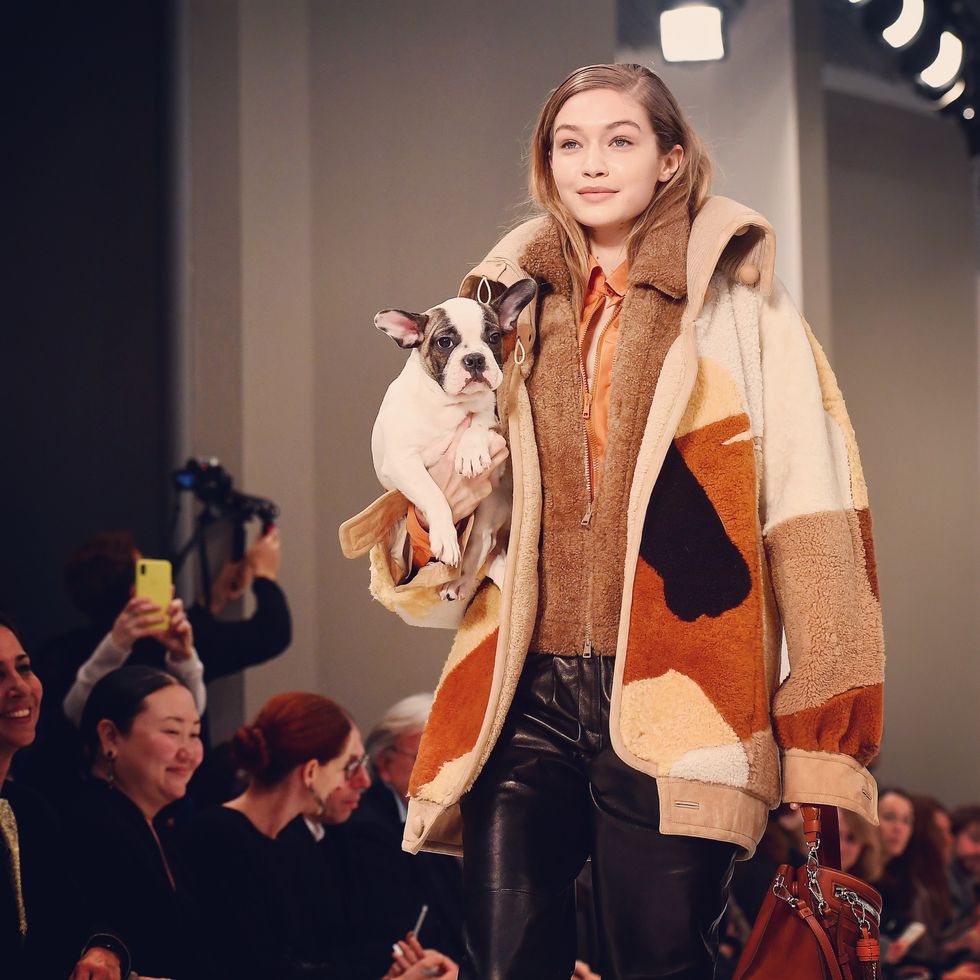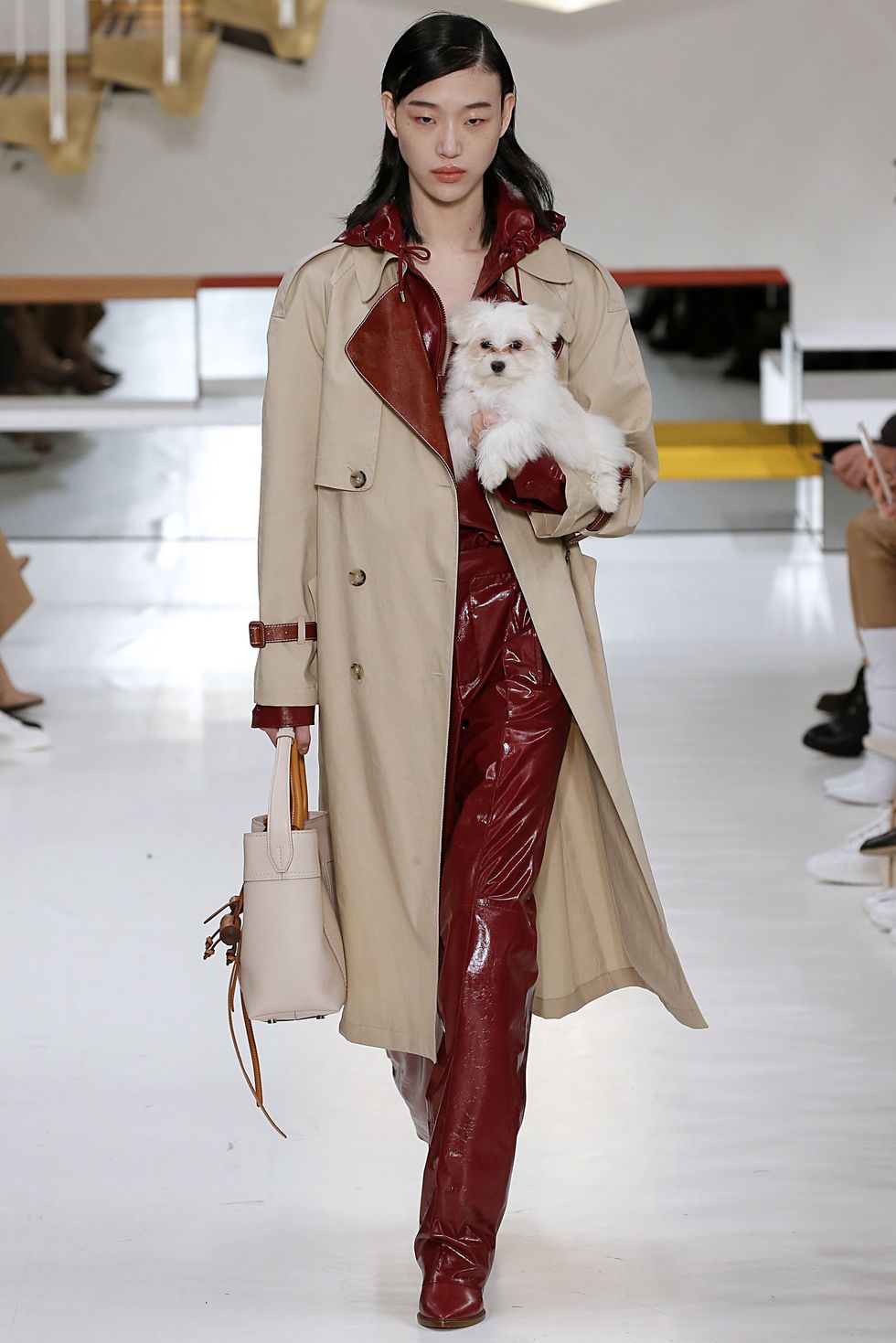 Tod's wasn't the only brand to shoot directly at our dog-loving hearts. Gauntlett Cheng's "Happy & Healthy" show at New York Fashion Week featured models slinking about its St. Marks Church location with small pups on leashes or nestled in their arms as an off-kilter nod to the early 2000s fabulously bitchy socialite archetype: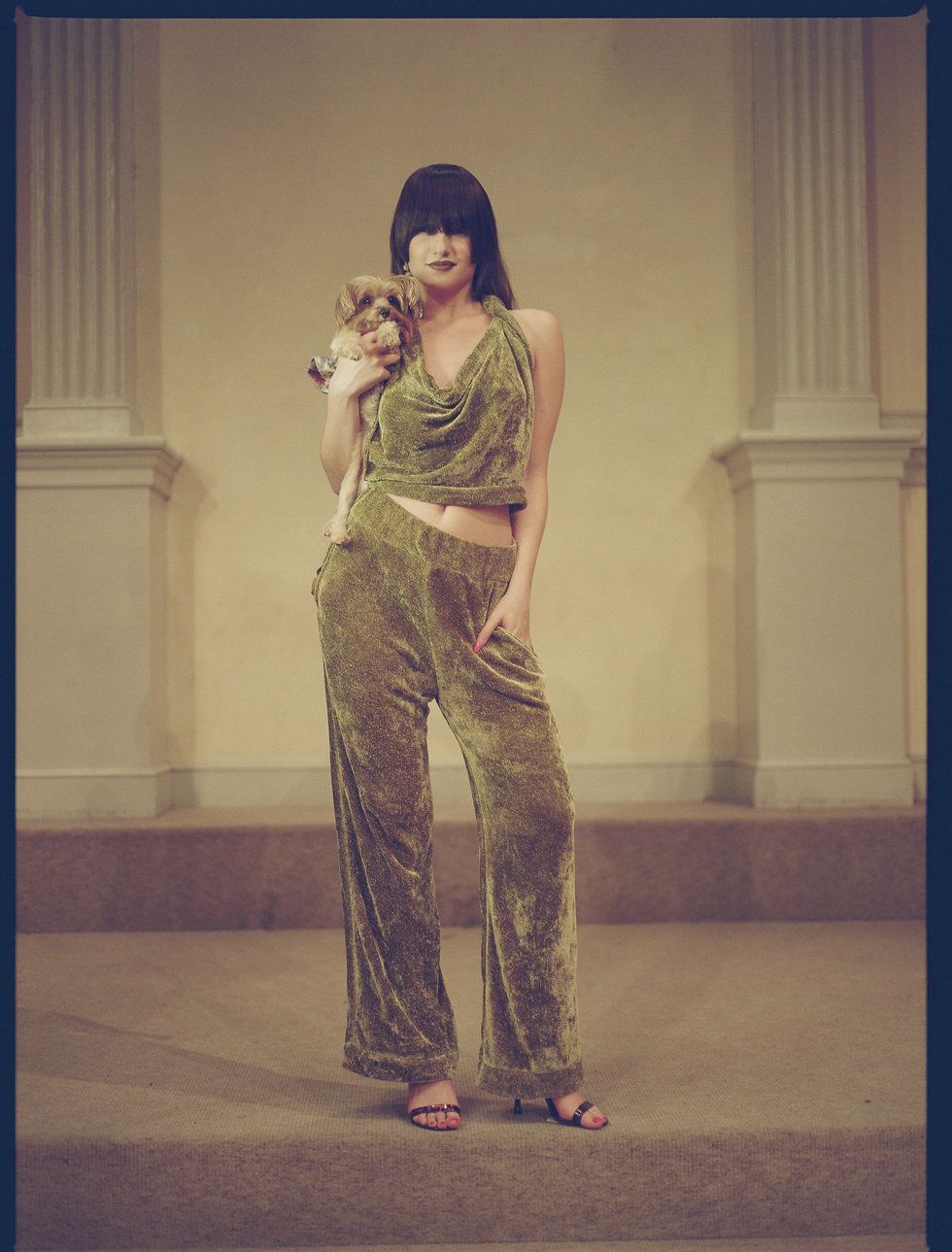 Photo by Emily Lipson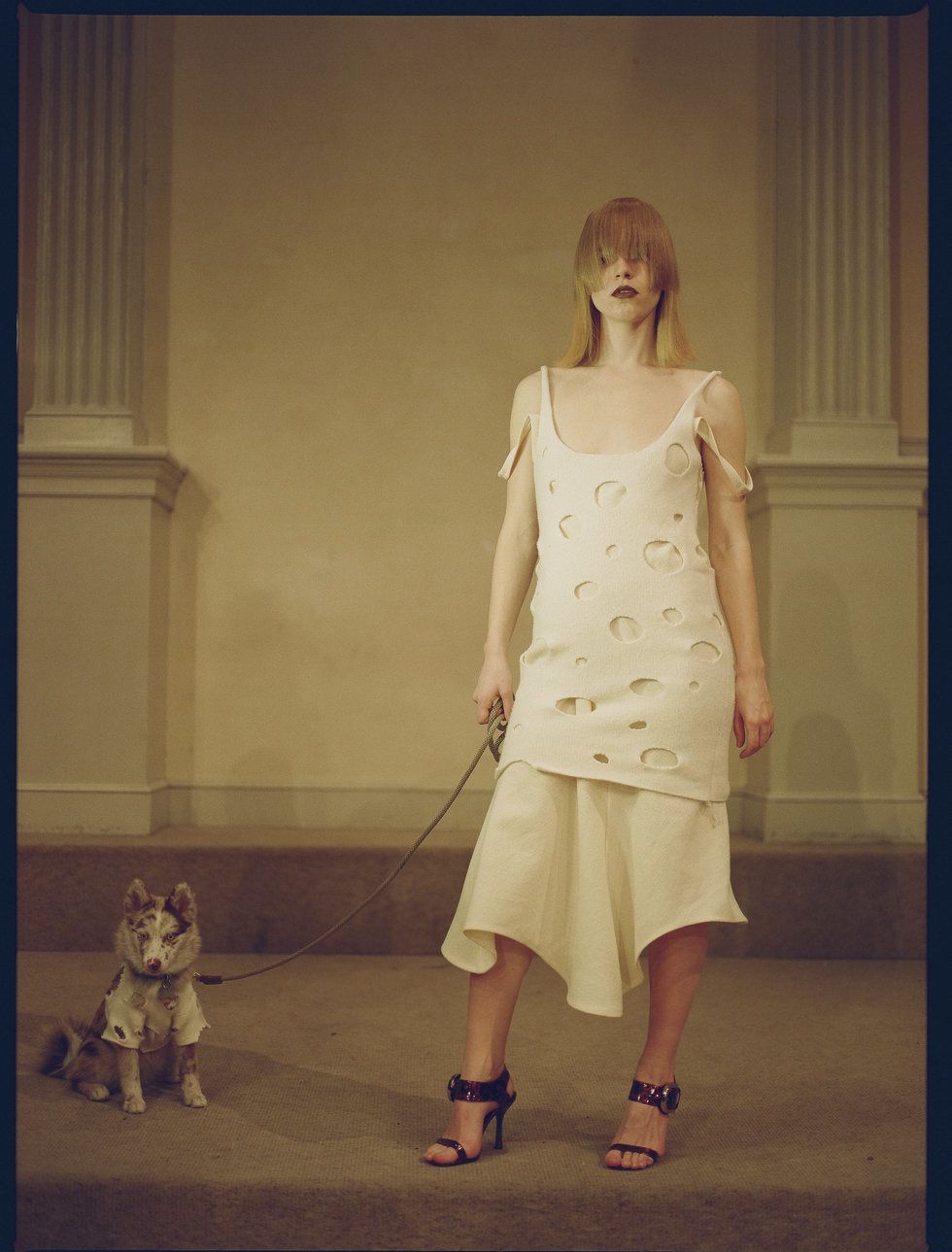 Photo by Emily Lipson
Is it fair to play upon our heartstrings like this, just when we're weakest in the middle of the long, at times overwhelming slog through Fashion Week? Not necessarily.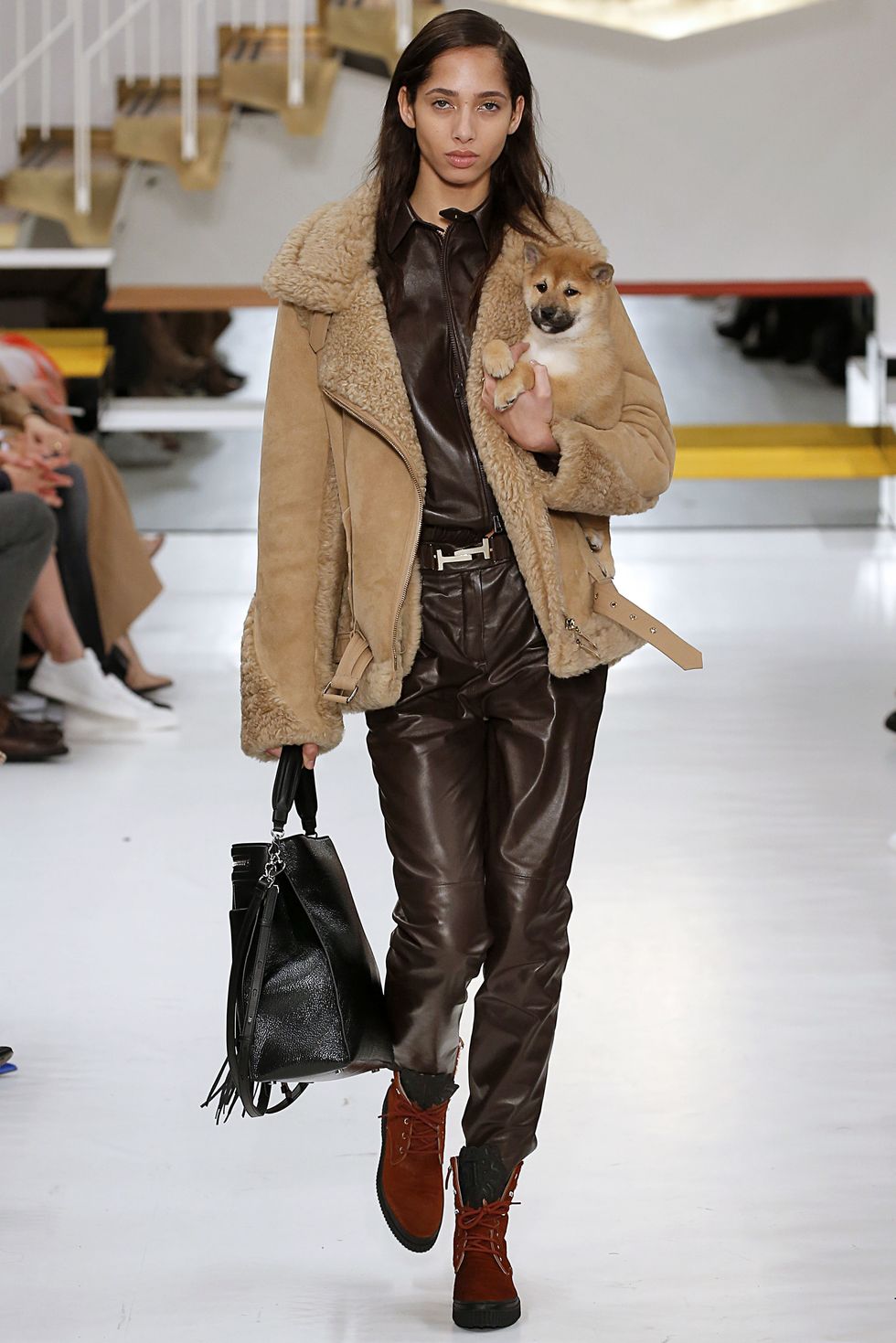 But are we complaining? Not even a little bit.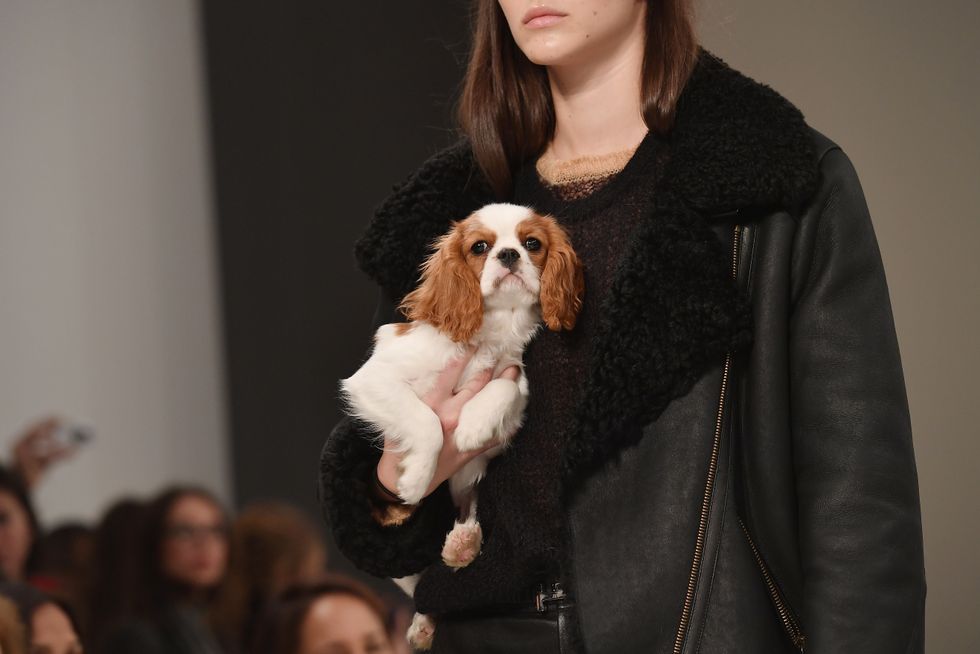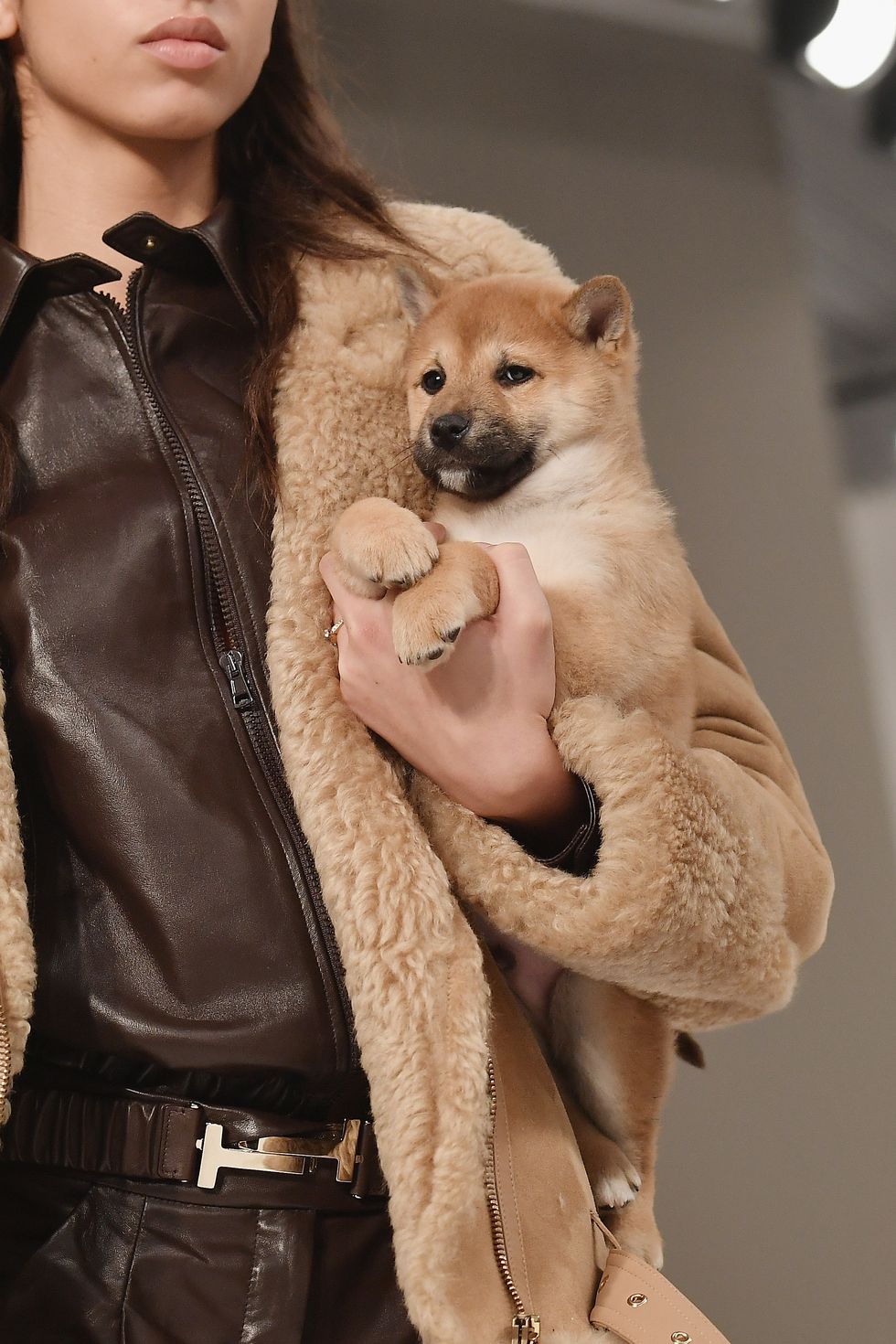 We'll take one of everything.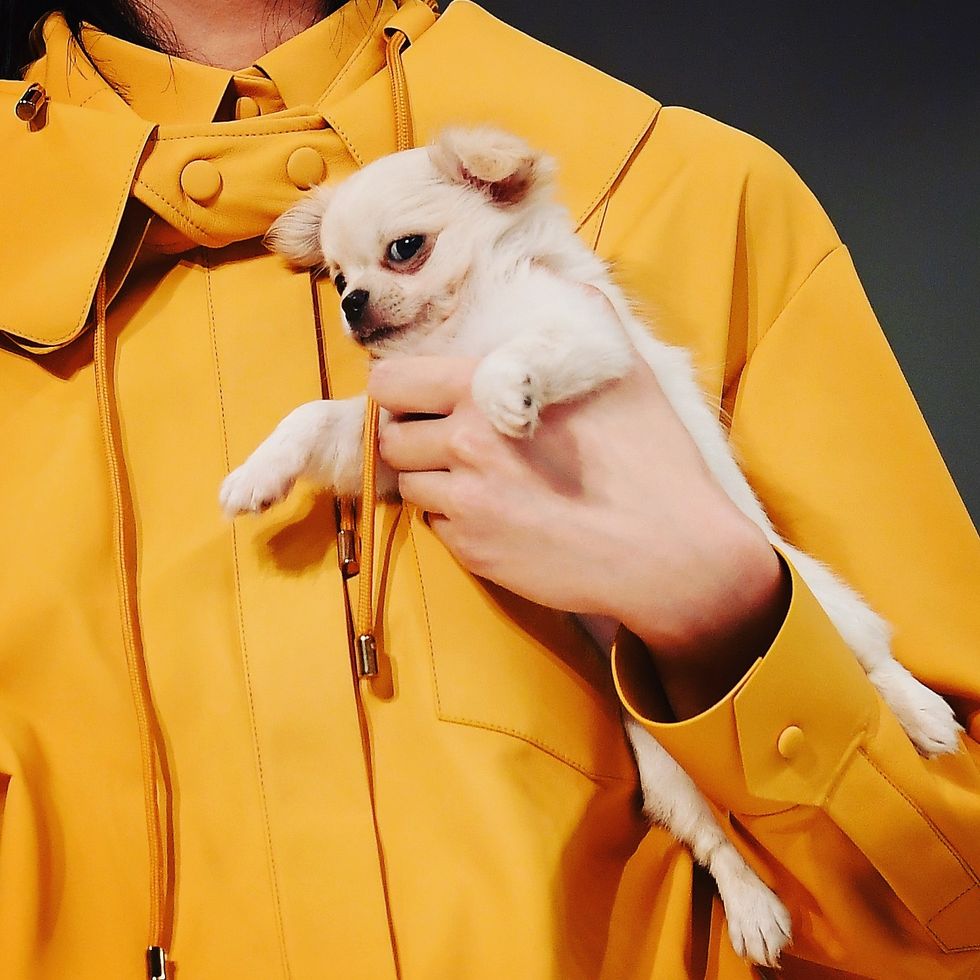 Images via Getty