Rushemy Botter and Lisi Herrebrugh, the creative and real life partners behind menswear label Botter, were a particularly inspired choice to take over Nina Ricci when it was announced last year. The beloved but recently rudderless Parisian fashion house is known mostly for its famous perfume, L'Air du Temps, and a decidedly frothy femininity that harkens back to the label's founding in the 30s. With Botter and Herrebrugh at the helm, tailoring, sport and a studied refresh of house codes from an outside perspective have given it a lift without ditching everything that came before: a good sign they are in it for the long haul. — Christopher Barnard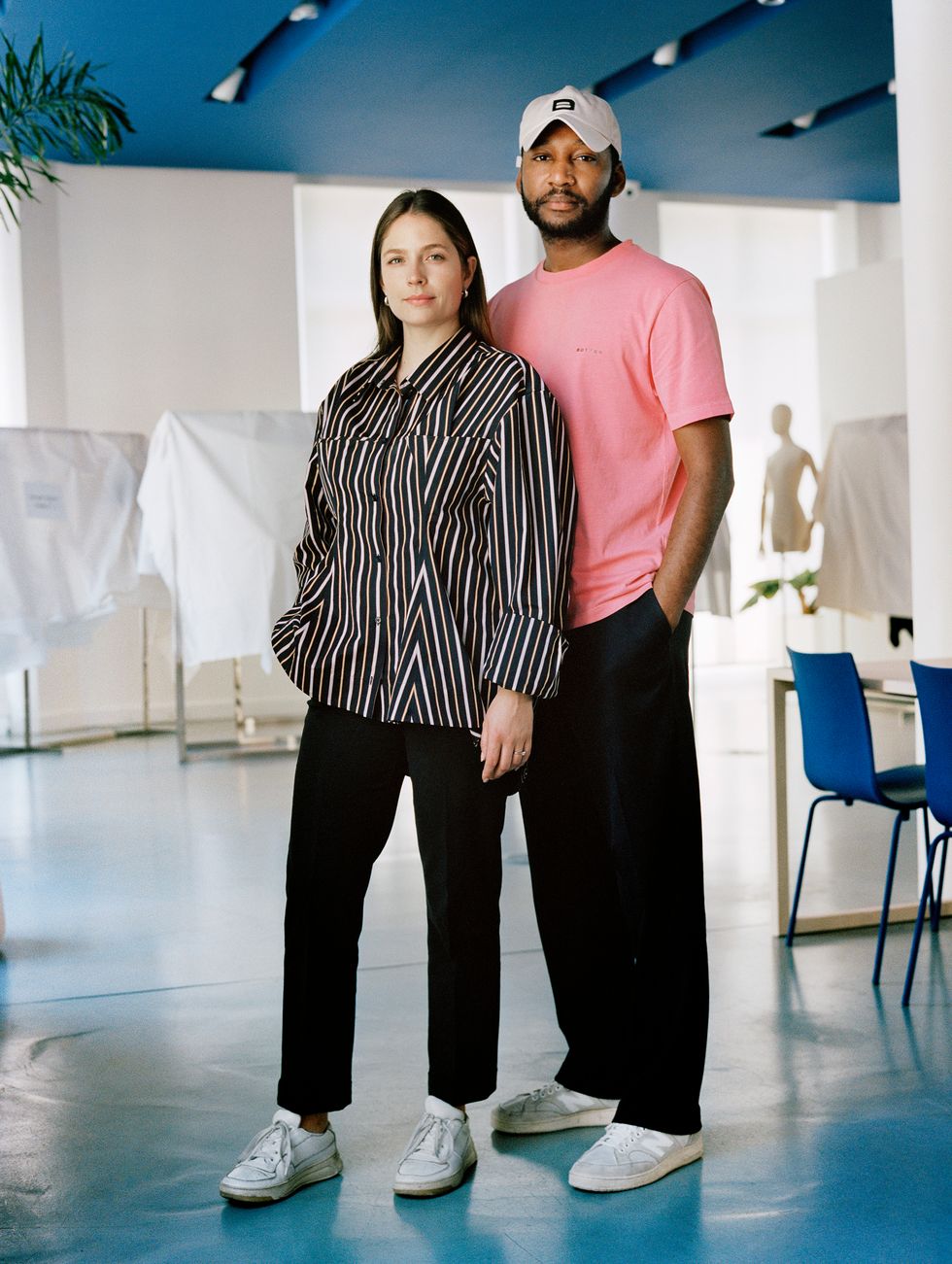 What's the biggest misconception about you?

Lisi: that I am Rushemy's assistant [Laughs].

What's an interview question you never want to be asked again?

Rushemy: What my age is.
What's something no one knows about you but you wish people did?

Lisi: I actually don't want everybody to know everything. I like to be underestimated sometimes.
If you weren't doing this, what would you be doing for a career?

Rushemy: Surgeon.
When you want to get attention, what do you do?

Lisi (for Rushemy): He starts making jokes and laughs the hardest about his own jokes.

Rushemy: Yes, it's true [Laughs].
Do you Google yourself?

Lisi: We did after the announcement of our appointment as creative directors for Nina Ricci. There were a lot of articles.

Rushemy: We were like, "Wow...!"
Where do you want to be when the world ends?

Rushemy: I don't care where I am; I want to be with my family and friends.
What was the last text you sent?

Lisi: It was a text to Marjin, a friend and collaborator. We cleaned the atelier yesterday and so I asked Marjin to send a video to show Rushemy how clean it was [Laughs].
What's your most disgusting habit?

Rushemy: Falling asleep in my bed with candies in my mouth.

Lisi: ...and then I find candies on the pillow [Laughs].