Myles Loftin may only be 21 years old, but the Gen Z photographer and director explores difficult subjects with nuance well beyond his years. Recognizing the power an image can hold, Loftin turns his lens on topics including representation of marginalized communities, gender expression and identity, the Black experience, and destigmatization of masturbation. The Maryland-grown, NY-based creative has published editorials with the likes of i-D, The Fader, and our very own PAPER; shot campaigns for World Pride 2018, Opening Ceremony x Patrick Church, and the GCDS Fall 2019 collection; and, most recently, won a Getty Images grant. All this while attending classes at Parsons School of Design as a full-time student. — Eliza Weinreb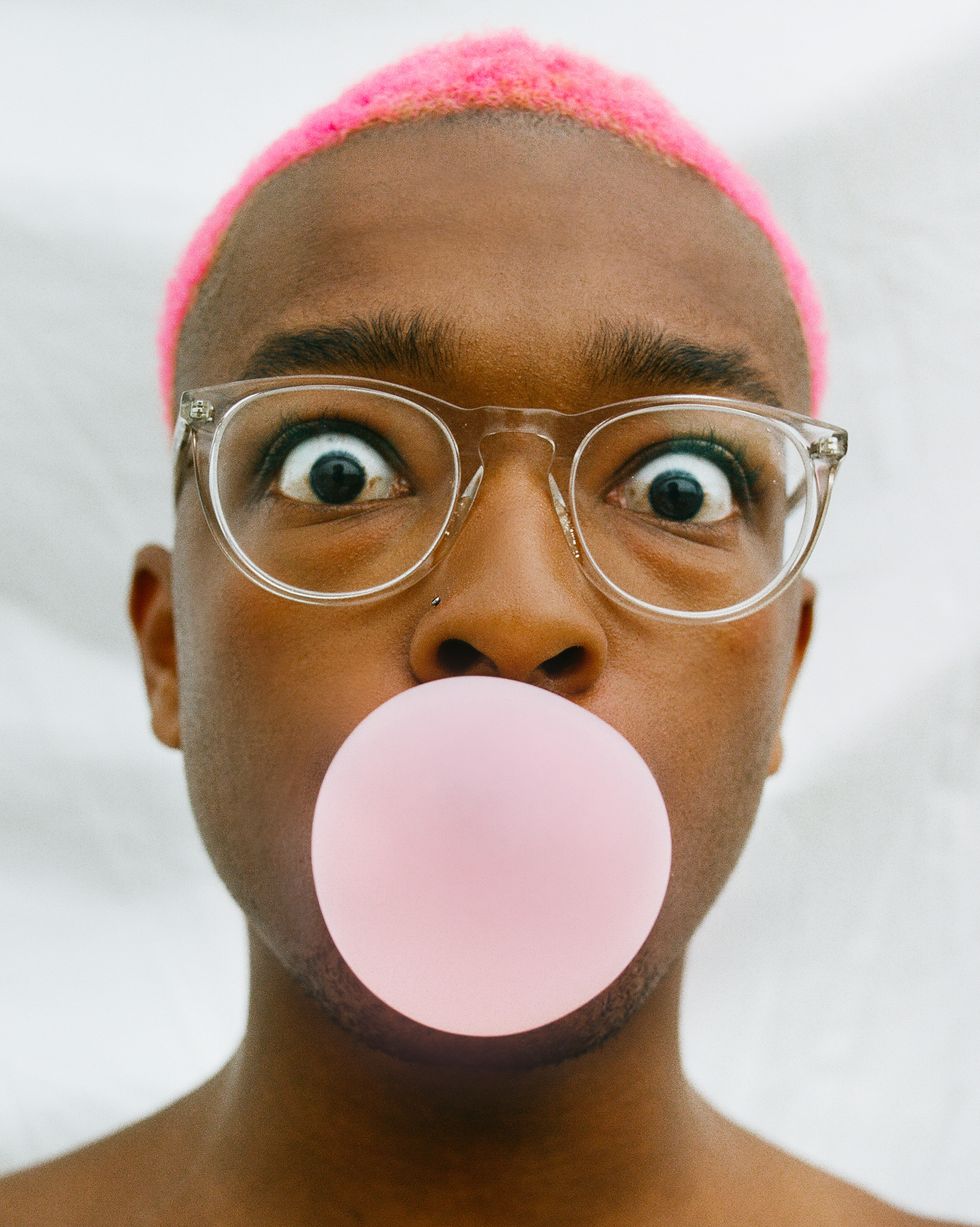 What's the biggest misconception about you?
I'm an Aquarius, and I've realized that I come across as being quiet and cold to a lot of people but I'm quite the opposite. I love joking around, and I'm actually pretty sensitive especially once you get to know me.
What has been your best night out?
Every Pxssy Palace event I went to while I was living in London. I had some of the best times during study abroad at their parties.
What's your most disgusting habit?
I have a terrible habit of forgetting to throw away food when I eat in my room.
What's the craziest thing you've done in 2019?
This year I took a big step and moved to London for six months to study at University of the Arts London. I think the craziest thing I did while I was out there was taking shrooms with my friends during our weekend trip to Amsterdam. I definitely didn't expect to do that.
What's your biggest irrational fear?
I think everyone goes through this at some point in life, but a lot of times I fear that I'm not talented or interesting enough to be in the position I'm in.
Do you Google yourself?
Yes, probably too much. I have Google Alerts set up.
What was the last show you binge-watched?
My boyfriend and I just finished Binge watching Good Girls on Netflix. Now we're watching My House on Viceland.
When was the last time you cried?
The last time I cried was in June when I saw one of the banners from the Pride campaign I did for the first time in person.
What gives you hope in 2019?
Black queer people.