Last night, American menswear brand Perry Ellis showed its Fall '18 for New York Fashion Week at the Hippodrome, a former circus venue.
To start the party, Daniel "Milk" Donigan, of RuPaul's Drag Race All Stars fame opened the show with a fierce turn on the catwalk, sporting a kaleidoscopic seafoam hairdo and a variety of patterns and styles that added a sexier edge to the brand's heritage sportswear aesthetic.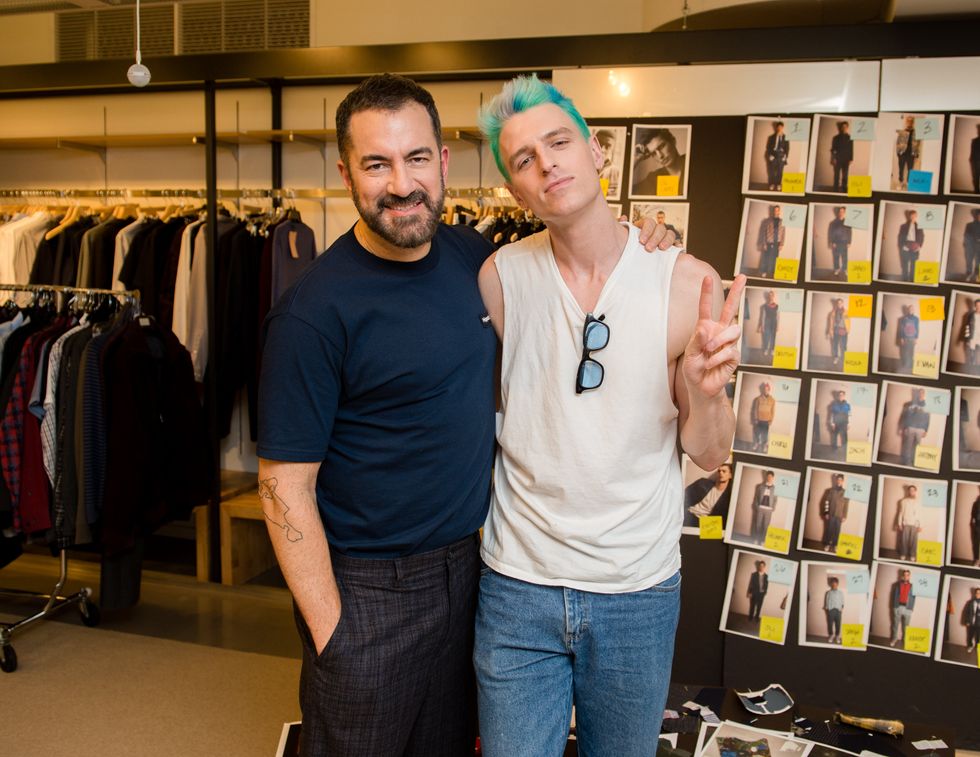 Perry Ellis Creative Director Michael Maccari and Milk Backstage
The Dairy Queen Sensation's opening look was a tailored custom-printed burgundy tracksuit with a cream turtleneck under an oversized parka, mixing function and playfulness. Very Parisian B-boy. In the '90s. In the best way possible. I digress. The function and playfulness on display is a suitable nod to the brand's new spring campaign "Life Ready Since 1976," which reinforces its ethos of "anywhere dressing."

This aesthetic ideology was apparent through most of the collection, which featured an effortless mix of stretch trousers, printed outerwear, color blocking, and jacquard weaves. (Not drag queen weaves in Milk's case, sorry Drag Race, fans.) There was also a sweater reading ON POINT, which, yes: fitting.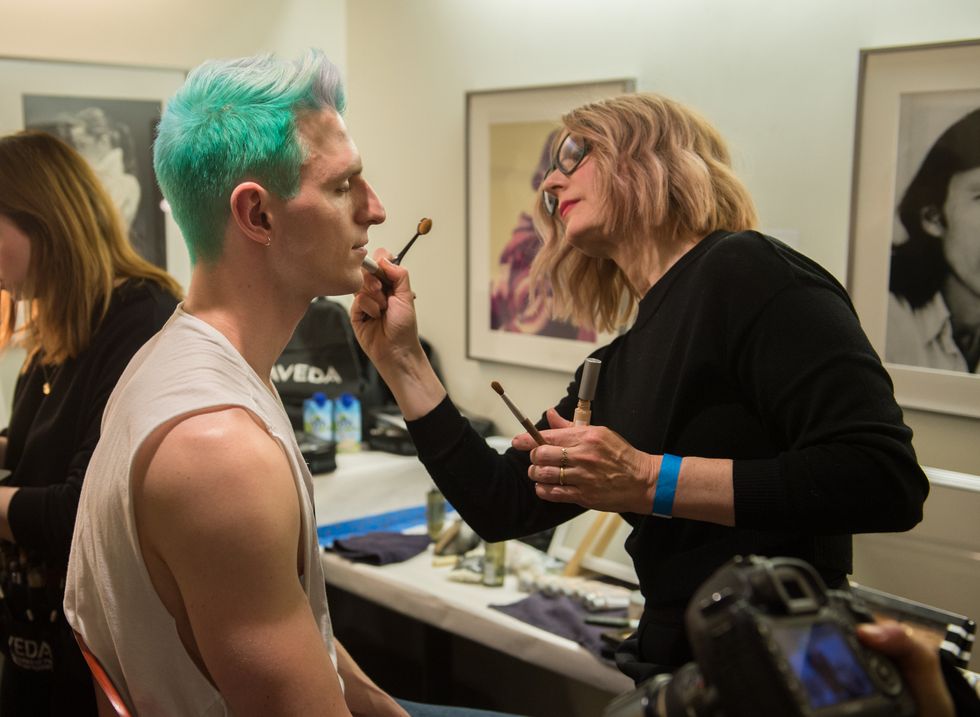 Milk Backstage
Milk's turn on the catwalk isn't his first explicit foray in the fashion world, in case you were wondering. In addition to his walks and looques on Drag Race, Milk's website bio says he once handled merchandise for Marc Jacobs and tackled models backstage during his shows, dating back to 2009. Plus he's gorgeous, so we expect many more sashays in his future. And as he once said, Milk is "not one-note, she's an entire symphony."

Photos via Getty