After a whirlwind rebound romance with Kaitlynn Carter, Miley Cyrus has moved on and become Instagram official with the Australian singer Cody Simpson, following their much-publicized acai bowl make out session. I am officially out of breath from keeping up with her love life, honestly. This is... this is a marathon. I can only imagine how the good people at TMZ feel.
Cyrus is currently in the hospital with tonsillitis, where Simpson visited and presented her with roses and a serenade. On her Instagram story, Miley called Cody her "BF," which could technically mean "best friend," but more likely signifies "boyfriend," given the romantic circumstances. She also used baby talk, saying Simpson was coming to visit her at the "hospy," which is the kind of demented abbreviation that tends to accompany one's relationship honeymoon phase.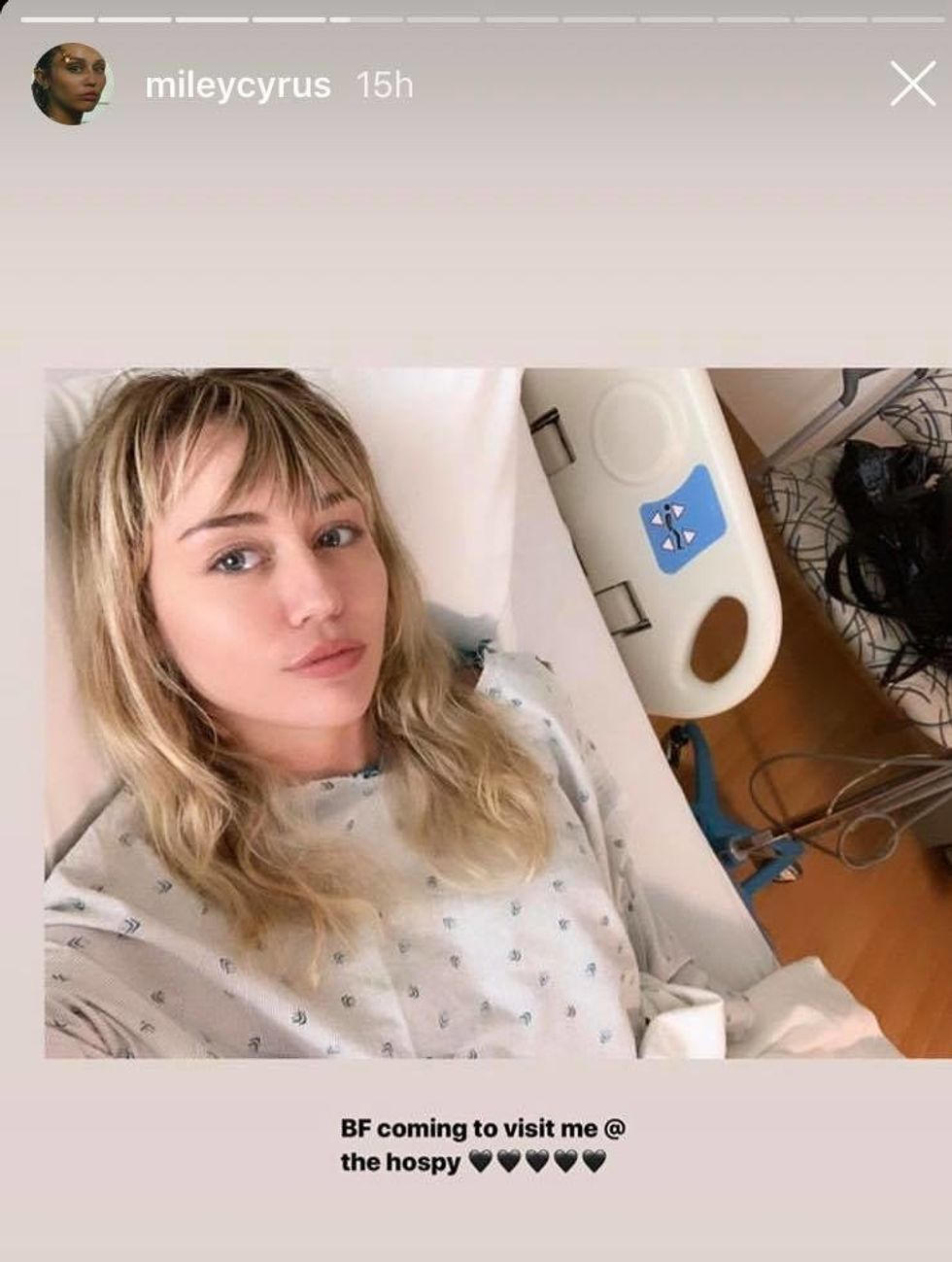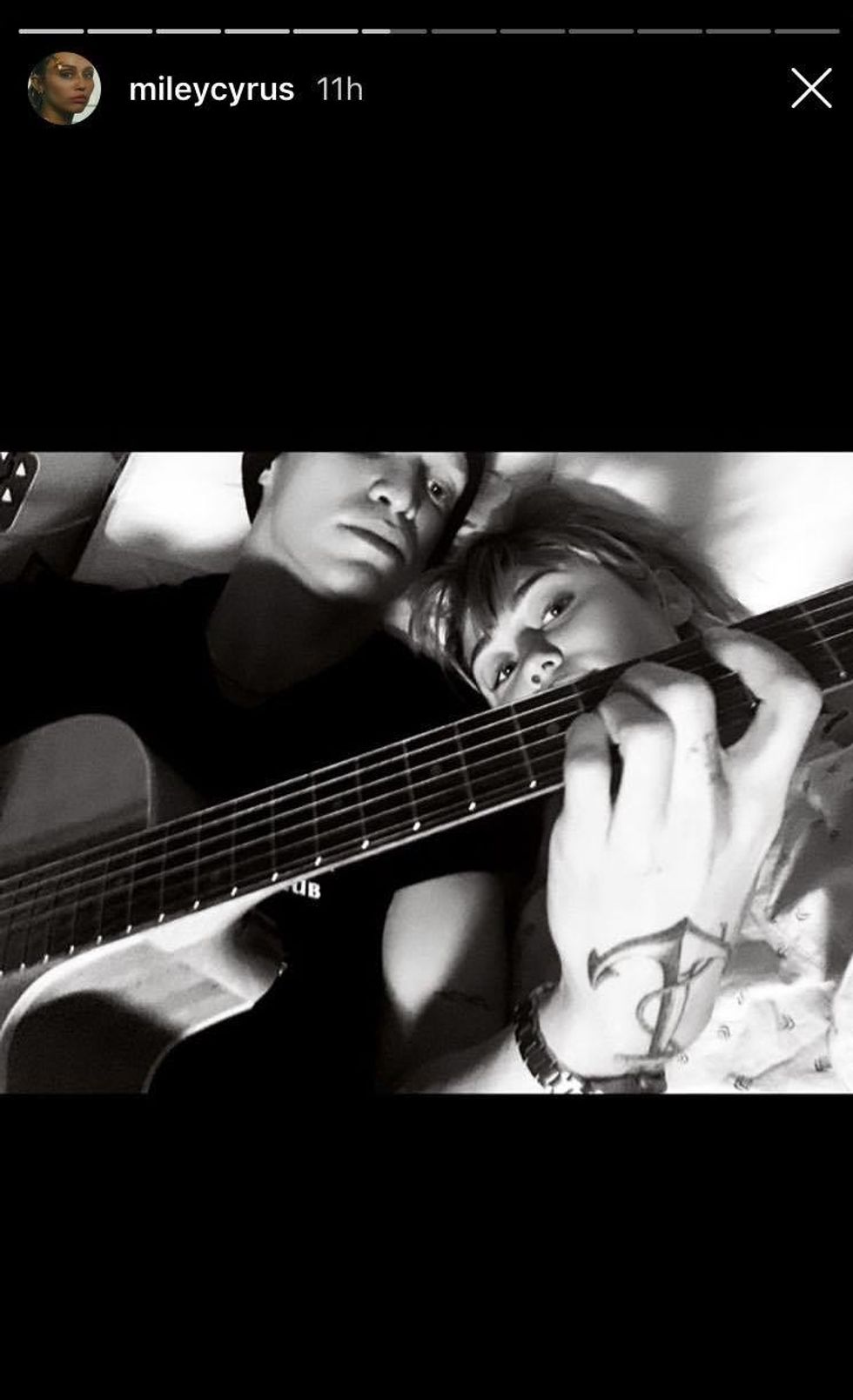 Love this for our girl. Miley, never change.