WWD reports that the theme for The Met's 2018 Costume Institute Exhibition (and corresponding celebrity-filled gala) has already been chosen.
'Fashion and Religion' will be the theme of both the exhibit and gala, according to WWD. The museum itself has not officially confirmed the news.
WWD's sources say the exhibition is still in the early planning stages, but that it will be a "serious and ambitious" project, which makes sense given the subject matter. The possibilities for how celebrities will interpret the theme on the Met Gala's red carpet are both exciting and potentially cringe-worthy, as navigating fashion-forward religious garb will undoubtedly prove a tricky minefield for some. Here's hoping Rihanna shows up as an ancient goddess a la Beyonce, in which case all will be well.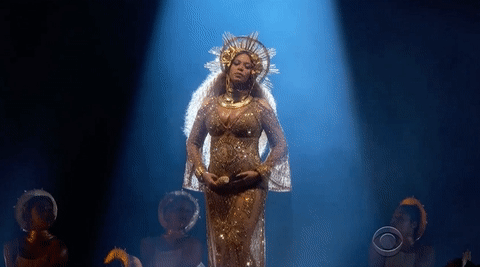 [h/t Harper's Bazaar]

Image via Getty