Ah, it feels like yesterday that Trump apologized for Melania being unable to make a public appearance when she was standing right by his side. It was a very pure moment of absolute idiocy (possibly only overtaken by the President Trump's declaration that he had sat down with the president of the U.S. Virgin Islands--that is, himself), but now it seems he might have replaced Melania altogether.
At least, that's the latest in weird, fun Internet conspiracies. Andrea Wagner Barton gets the credit for the solid tinfoil-hat detective work on this one, examining recent photos of Melania in a Facebook post that has gone viral. Preparing to board the Marine One for Beltsville, Maryland on Friday, Trump addressed the press with a demure "Melania" at his side — dressed in a trench coat, oversized glasses and in what could be a very questionable wig. As pointed out by Barton's eagle eye, Melania has an impossibly perfect button nose, but in these recent pictures, the nose in question appears more bulbous.
Let's review the evidence:
Here is Melania's nose via Getty.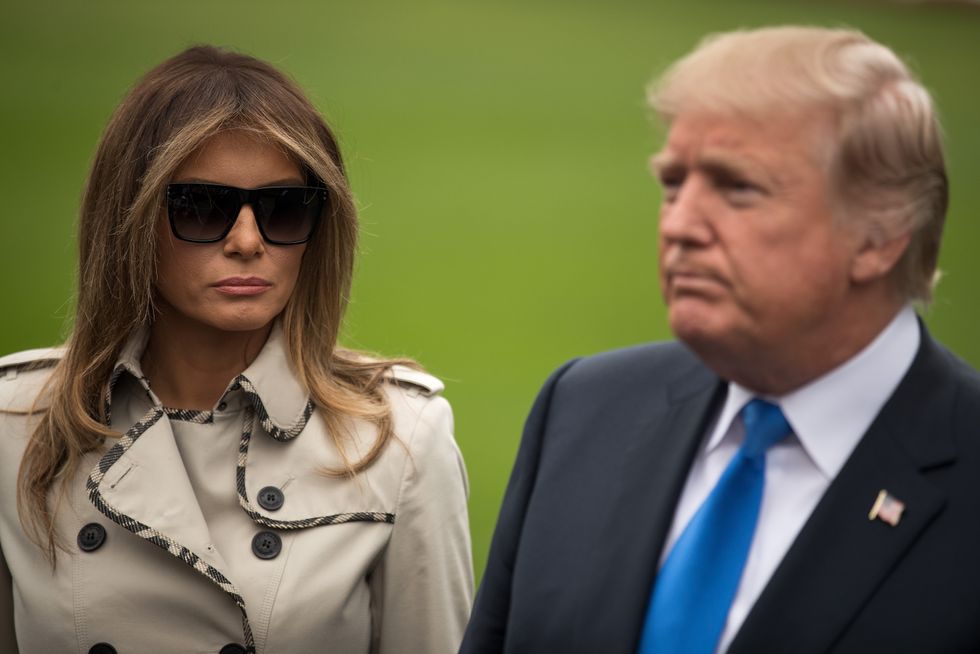 Let's go in for a closer look: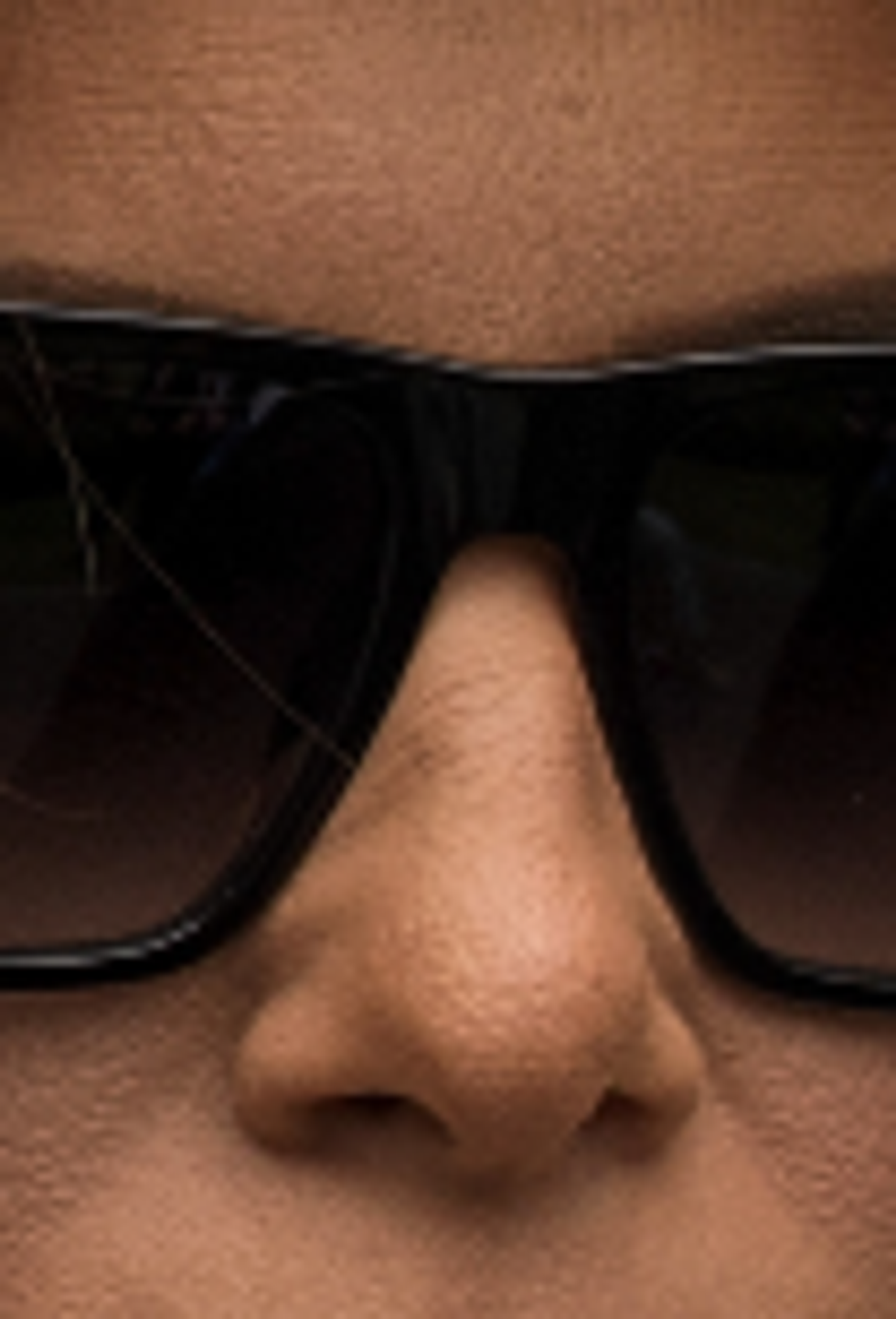 And now here's another shot of Melania's nose, for comparison.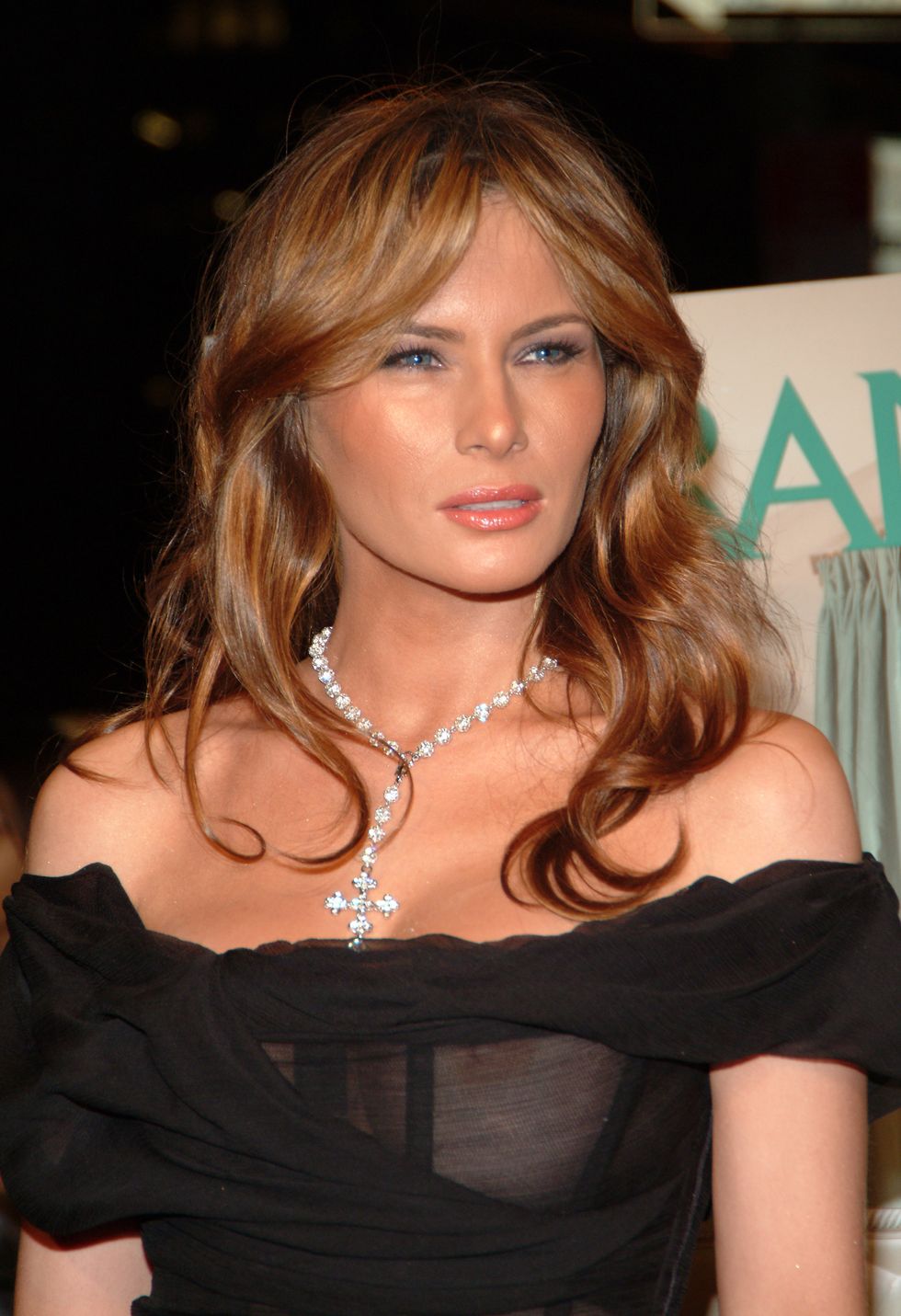 One more time now.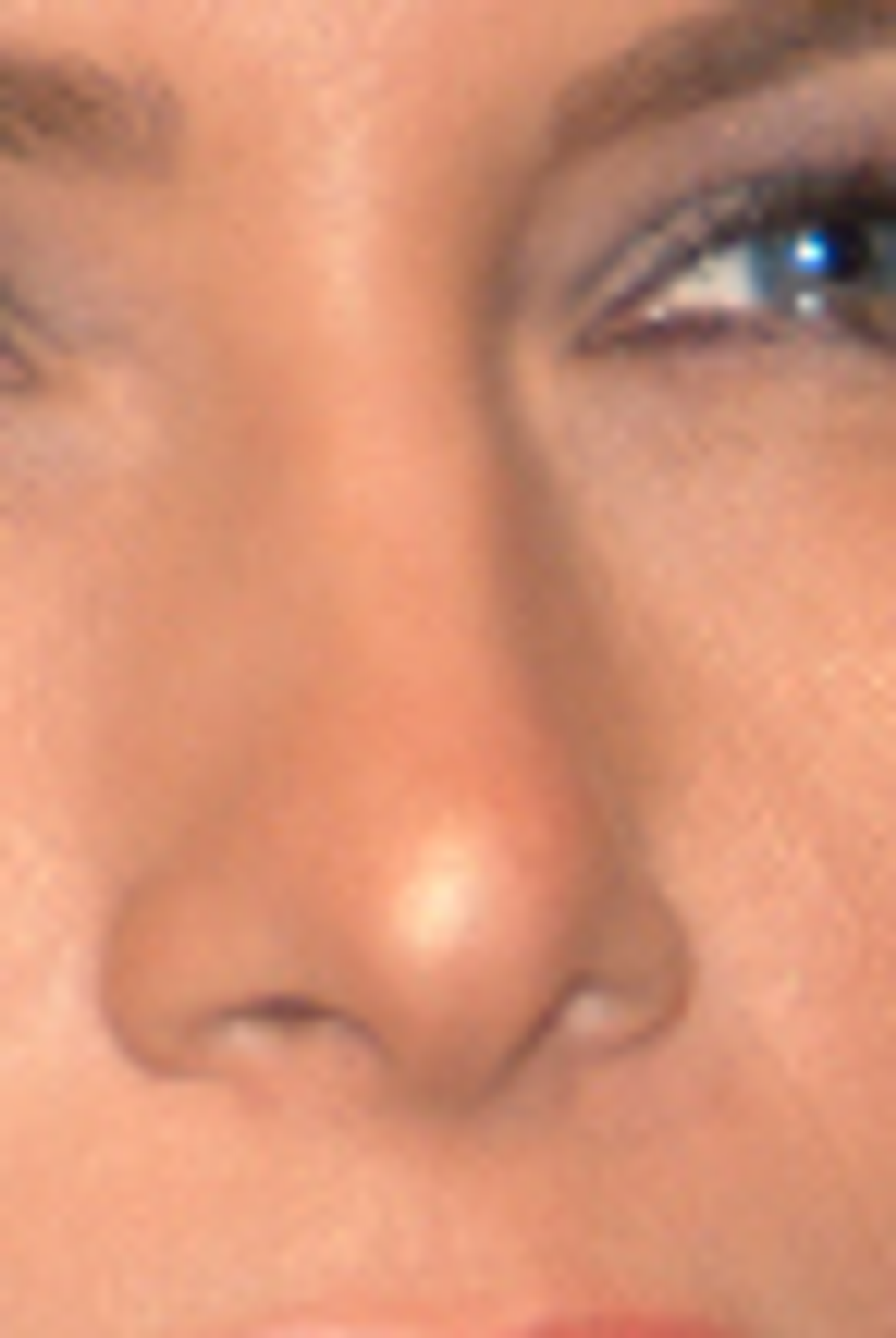 Woah. Just, woah.
Is it that farfetched that Trump would replace his wife who has famously spurned his spam-like hands/advances multiple times on public outings? Particularly when he forgets his wife in public?
I mean:
Especially when he walks with security guards with fake hands so they can hold their guns?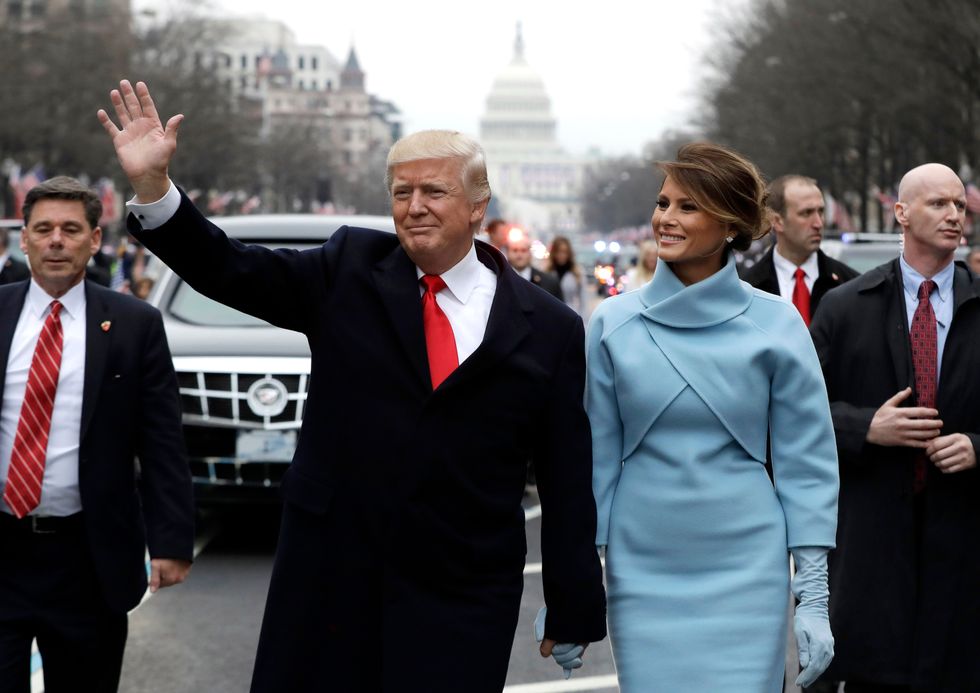 ???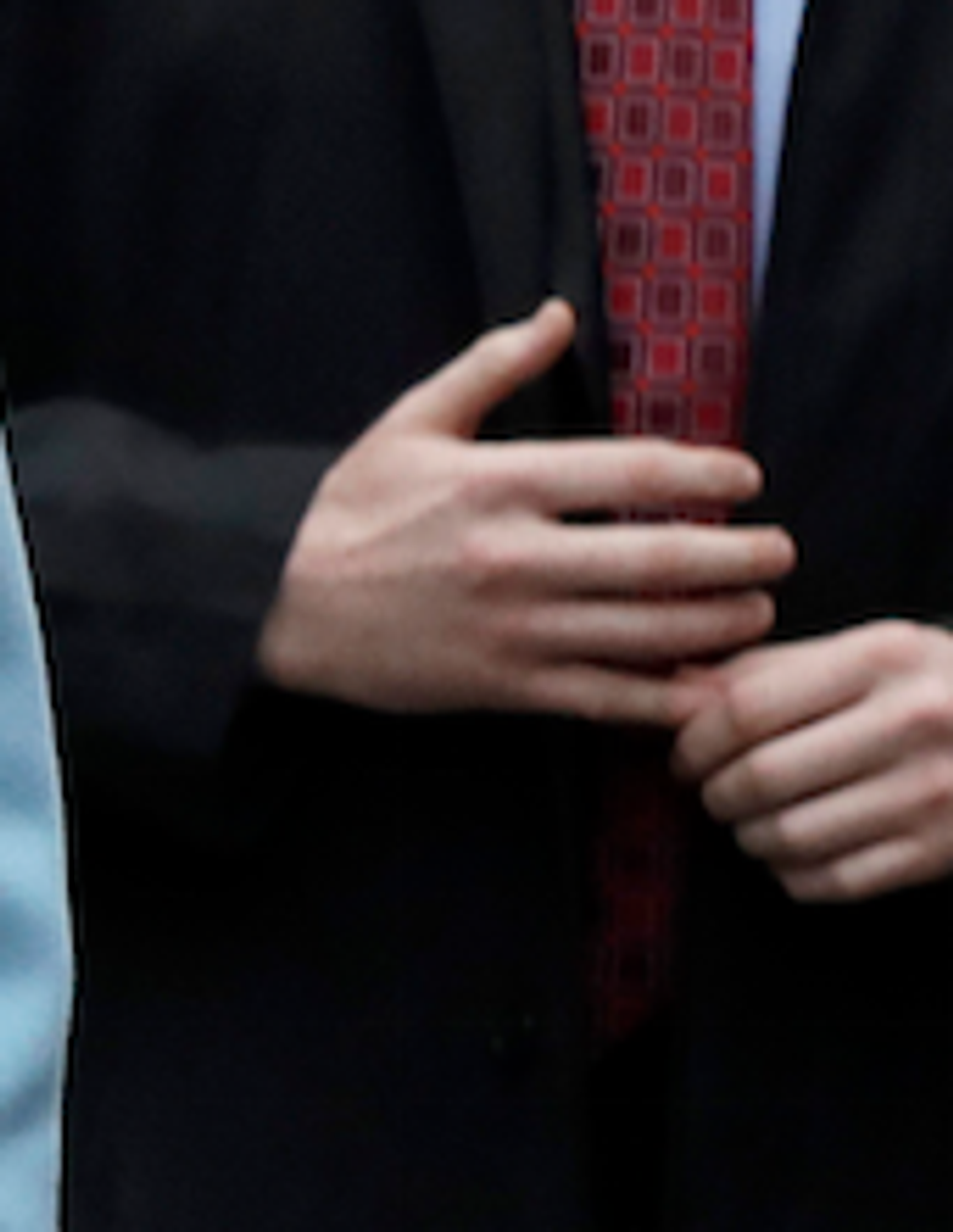 Not at all, friends, not at all.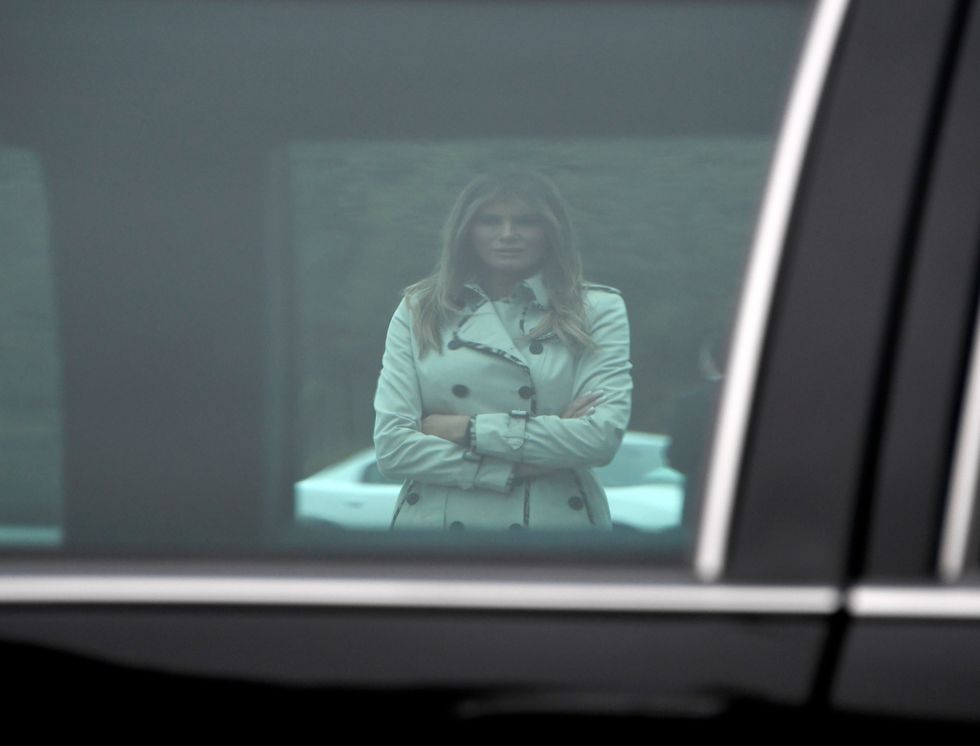 If you have seen the real Melania, or have evidence that the one in public is a fake one, you are welcome to send us tips. Thanks for joining us on this wild ride.
Until next time, xoxo, you know you love me.
Images via Getty

Sign Up For The Morning PAPER
Music
Photography by Grace Scuitto / Story by Jade Gomez / Makeup by Marla Vazquez / Hair by Abraham Esparza / Styling by Heather Picchiottino