Madeon is an unabashed disciple of pop. EDM's original wunderkind, the now 25-year-old Hugo Leclercq has been a devotee of the genre since he first burst onto the scene with his viral 39-song mashup "Pop Culture." Appropriating hits from artists like Gorillaz, Daft Punk, Kylie Minogue and Britney Spears, Leclercq Frankenstein-ed the samples into his own composition. The video racked up millions of views in days of being posted, and within the span of a year he began producing for the likes of Lady Gaga, Coldplay, and Two Door Cinema Club.
From there, Leclecrq enlisted Passion Pit, Foster the People's Mark Foster, and Bastille's Dan Smith to help further bridge the gap between his dancier cuts and pop aspiration on debut album,Adventure. Full of intricate melodies, glitchy textures, and fearsome basslines, Adventure also marked the first time Leclercq used his own vocals in a production, stepping fully into the spotlight. Soft and timid, Leclercq's first couple of passes on "Home" and "Beings" were shaky, applying thick layers of reverb and vocal effects to hide any perceived imperfections. The two tracks proved to be some of the album's most vulnerable moments.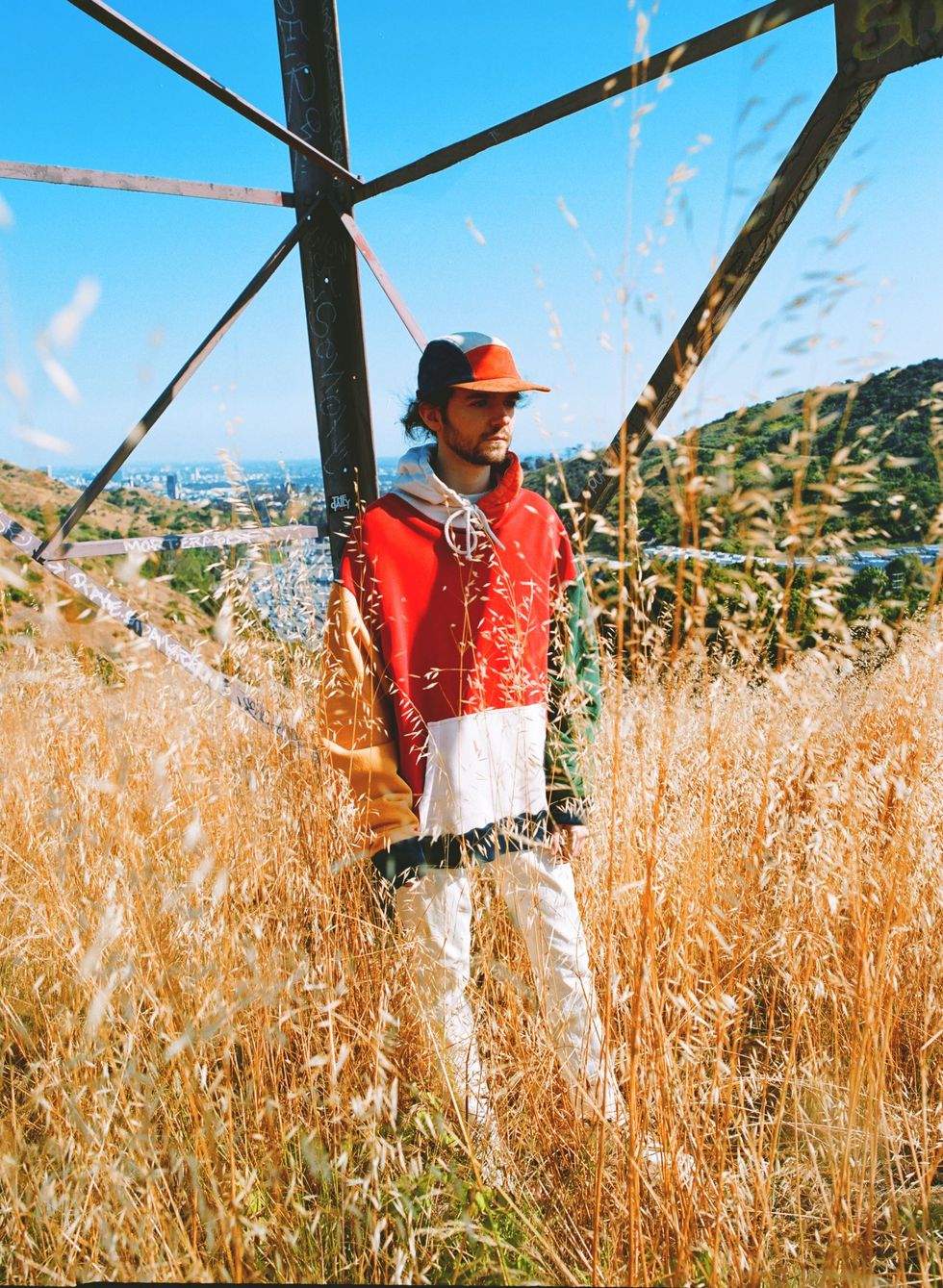 This helped lay the groundwork for the future of Madeon. Following Adventure, Leclercq teamed up with fellow electronic artist Porter Robinson on the 2016 single "Shelter." Longtime friends who grew up trading production tips on internet forums, Robinson had recently gone through his own artistic genesis with the release of Worlds. Now both ex-EDM kids, "Shelter" marked their first formal collaboration and kicked off a co-headlining tour that saw them bring each other's discographies under one roof. Through this process, Leclercq grew more confident in his own vocal abilities and further led him to his second album.
Four years after his debut, Leclercq's follow-up album, Good Faith, is his most earnest attempt at pop to date. Guided by an overarching theme of joy, the feel-good record sees Leclercq throttle it back and explore guitar-driven grooves, soulful choruses, and cinematic synth swells. From the album's first single "All My Friends" to its latest track "Be Fine," Leclercq stands unquestionably front and center, no longer hiding proxies or production tricks.
Out November 15 on Columbia Records, Good Faith is shaping up to be the realization of Madeon's pop dream. PAPER sat down with him to chat about the new album, earning joy, and who's been on his heavy rotation.
How have you been?
I've been good. I've been excited to feel like Madeon again. I needed to not feel like Madeon for a little bit of time and become excited about the prospect of seeing an audience and having things to say. This feels like a memorable period of my life — what's unfolding right now.
How are you approaching samples on Good Faith?
There's no samples on the album at all. I recorded actual choirs and I recorded solo Gospel singers, as well. It's mostly original recording actually, but sometimes I like it to feel like it's sampled anyway. Like on "All My Friends," I really wanted the chorus to feel like it was sampled from a different song. I'm singing most of the song and when the beat drops I get a different singer to sing that part, so it felt like I took it from somewhere else. There's no actual sample sample.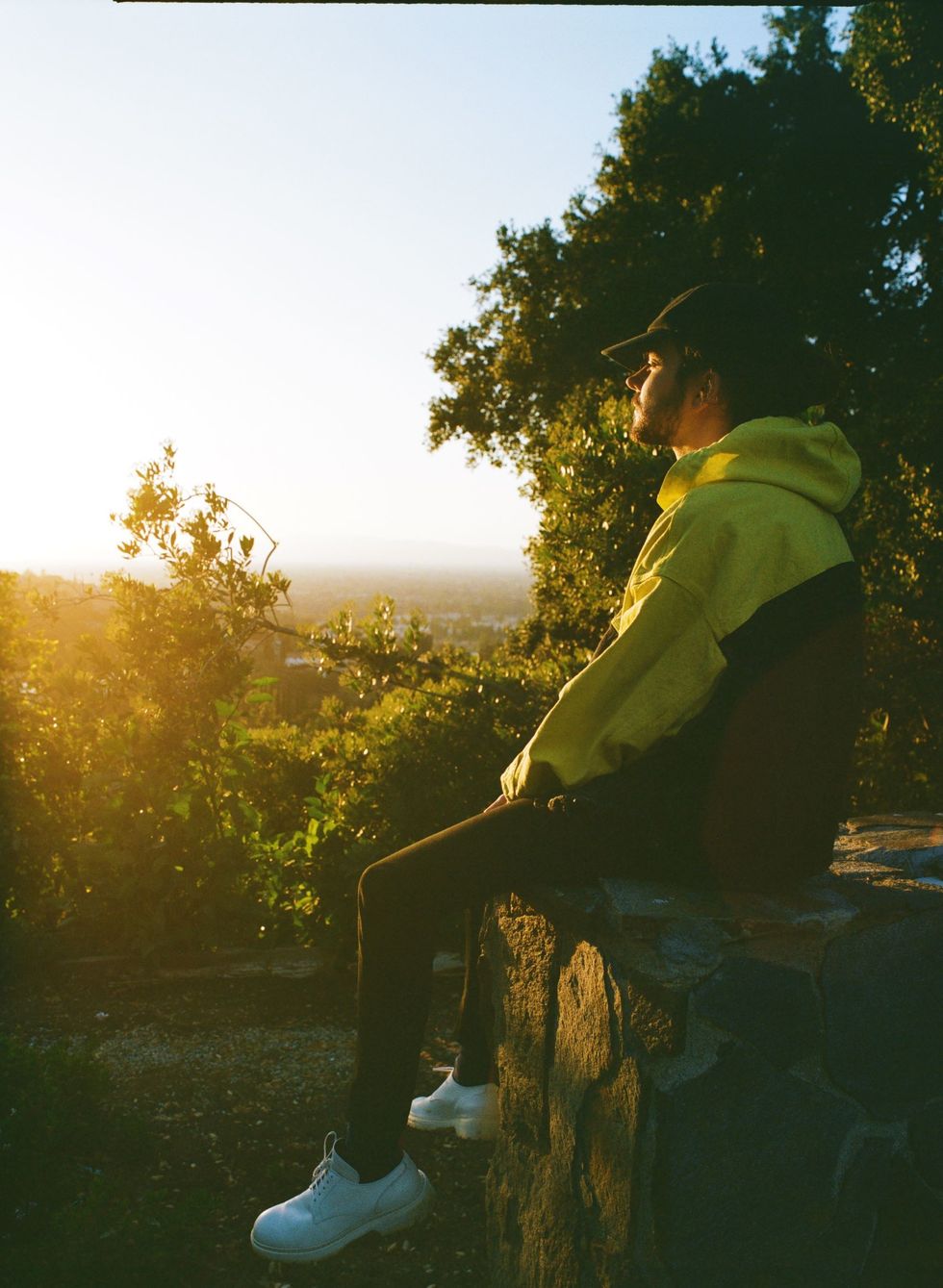 You only sang on a couple of tracks from your last album, but judging from the singles, this time around it's all you?
On [Adventure], there were three songs that I sang, but really quietly. I was very shy about it. What happened is that between that album and now, I did "Shelter" with Porter [Robinson] which is a song that I wrote the lyrics and sang the vocals to. It was more like a pop single that I was fronting for the first time. It's the first time I've put out a single I was singing. I had a lot of fun with that. It felt fun. People had fun with it too. I felt like I wanted to pull that thread further. It wasn't really my ambition initially, but as I worked through the process of making an album, I became attracted to the idea of not really having features at all, telling my story myself, and making it less of a producer project and more of an embodied artist project.

What was the idea you went into this Good Faith era with?
I booked a studio in New York for a few days as the Adventure era was closing. I didn't have any specific idea about what I was about to make or do. I got hit with this phase of intense obsessive inspiration. I didn't sleep for three days. All of those colors and sounds and ideas came to me very vividly, very quickly. I was so incredibly happy and over-confident. I had a special relationship with reality because in the past I had been interested in the imaginary. I realized that I now found beauty in reality more than I did in fiction. I started playing with live drums and choirs because I felt like human choirs were the most reality-feeling things. I started taking those photos and processing them in those crazy colors to make them really intense — hyperreal. That became the driving direction. During that session, I had the vision of the destination of what I wanted the album to end up looking like.
In what way?
A big theme for me was my relationship to my mood, my health, mental health and questioning for a while the validity of enthusiasm and joy, trying to understand where it came from and its legitimacy to some extent. The main thing I wanted to capture for sure was the smell of a summer day or the saturation of the sky. My experience of joy was the main driving thing. I reached for instruments that evoked joy for me. I wanted my "joy" album. Through the process of making it, initially, it can be a fairly superficial pursuit — just making stuff about "joy." As you start to question where it comes from, you find the depth, the substance. It became more meaningful to me because it became more about earning my joy rather than just describing it. Making the album these past three years has been difficult with some really low points. Re-earning my joy through introspection has been a real journey.
Along those lines, what would you say has been one of the more challenging aspects of making this album?
Obviously, my culture is in dance music production. I didn't want to use my reflexes too much. I started producing songs that were using more live drums and live instruments. They reached climaxes in ways that were less in the lineage of EDM. I wanted to unlearn a lot of these tricks and take inspiration from all of the albums that I love and cherish. The big thing was becoming a better singer, a better vocal processor, and a better songwriter. I tried to make sure I didn't overthink it. Basically, in the past I saw myself as an artisan rather than an artist. With this I was really mindful that it communicated something about me. I liked singing "Shelter" so much because it was a real song about parents. It felt like it came from a real place. It felt even more meaningful when people connected to it. I wanted to feel that again.
Did you find yourself drawing from a different set of musical influences for this album?
Definitely, my taste in music evolved quite a bit throughout making it. Massive influences of mine are the Beatles and Daft Punk. They're always informing everything that I do. I found myself really getting into funkadelic and modern R&B like Frank Ocean — things like that have universal influences for the world. I'm going to pull up Spotify because I always draw a blank on this.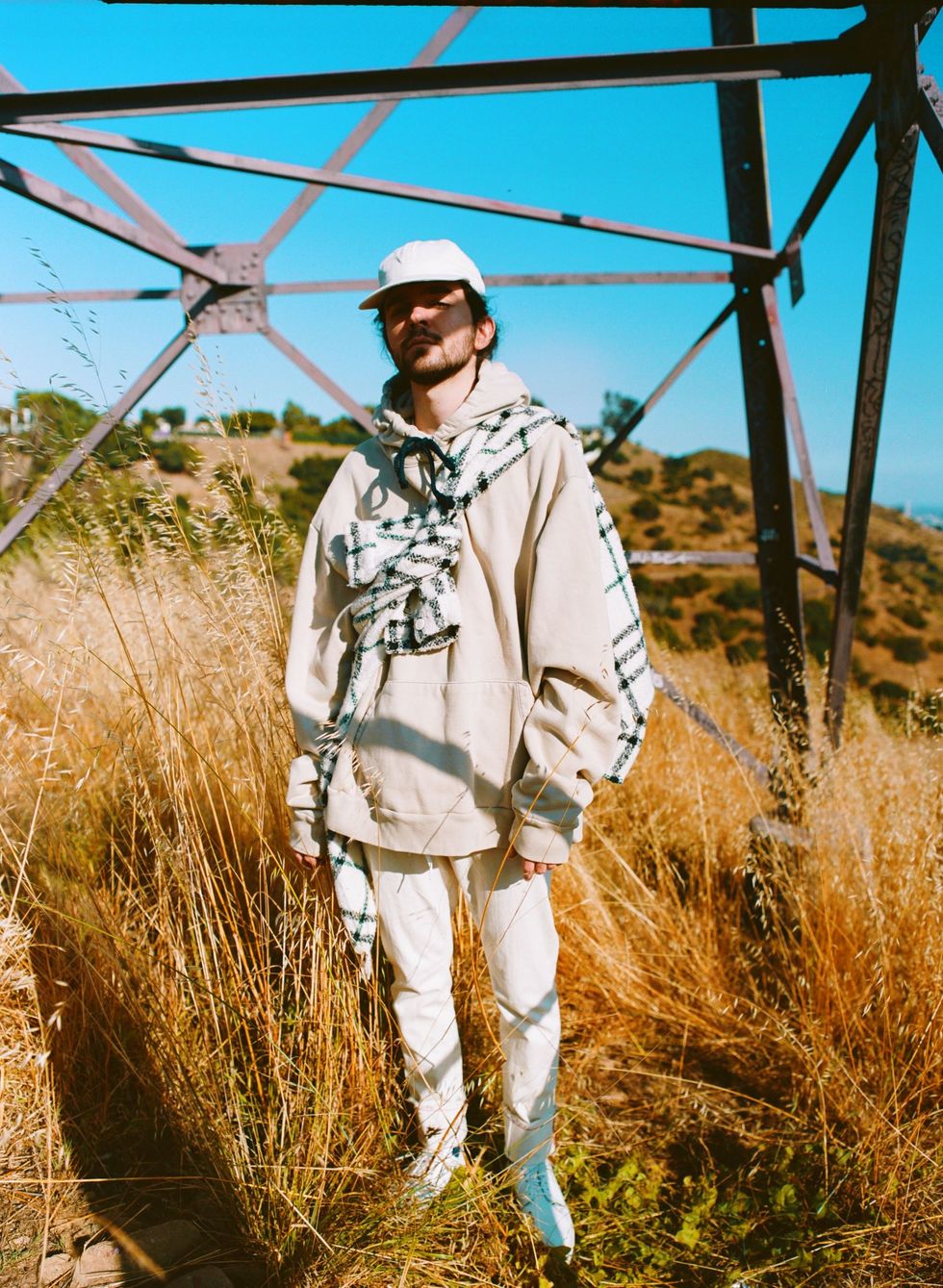 Sorry if I'm putting you on the spot...
I have a very specific playlist of things that felt like Good Faith to me. I've used Good Faith as an adjective pretty much. Certain records are so Good Faith or that's not Good Faith or visuals or things. Stuff that were influences for me were Tame Impala, Jamie XX, the Zombies, Anderson .Paak, Chance [the Rapper]. I love the Weeknd. Good pop music is always my favorite thing. It's so hard to make pop music that doesn't feel cynical. It's my favorite thing to celebrate. It's more difficult to be good in pop then it is to be cool. I love Toro y Moi to death.

"Freelance" is so good!
Oh my god! That whole record is amazing and the one before, Boo Boo, was a big influence for me. Kaytranada I listen to a lot... Tyler, the Creator, how could I forget! I love Tyler!
Igor!

Such a good record! Flower Boy was what I listened to a lot making the album.
I need to listen to Flower Boy.
That gives you a sense. Anyway, that was kind of the universe I was living in. Some older stuff, some more recent stuff. That was on heavy rotation for the past few years because I found in all that music the same sense of aliveness. My process for making music in the past didn't necessarily naturally bring music that was alive. A little bit was a workflow that was computer-heavy and intention-based, not necessarily spontaneous like recording a performance or recording a human being. I played with lots of crazy tools and processes that made things emerge organically. Even the places I worked were a big thing for me. I've been writing music in my parents' house my whole life and I decided not to do that anymore. I decided I was going to make the album in different places. I started booking studios in Norway, by the ocean, scenic environments [that] would make my mind operate a little bit differently. I went to all these places, met people and had different sights, smells, and flavors around me instead of the familiar. I wanted to challenge the familiar in my workflow.

Outside of writing music, how has your life changed since the last album?
That was the other big thing for me. I was a teenager making my last album and now I'm in my twenties. I moved away from my parents, which has been a big thing for me. I moved to a new country on a whim. I was doing a show in Los Angeles. I liked it there and I decided I was going to stay so I did. It was spontaneous and I'm usually not very spontaneous. The main thing is that in the past, I've always wanted to make sure that Madeon was a secret identity — something I did "out there," but I came back home to the same life I've always known, living in the same house, seeing the same friends I had in school. All of the familiar, I wanted to keep. It felt like my daily life was Hugo and my job was Madeon and I wanted to try the opposite. I wanted to try to see what it felt like if my entire life was about this project. I started covering my walls with concept art, creating an environment that was all about Madeon — organizing my life around that vision and that project. That felt very different, waking up feeling like the purpose of your day is going to be to achieve a vision.

Photography: Diego Andrade