Lindsay Lohan knows a thing or two about dealing with the legal system, and now she's putting her wild past to good use with a tongue-in-cheek new campaign for Lawyer.com.
The Mean Girls star appears in a new advertisement promoting the free legal resource, clearly poking fun at herself.
"When Lawyer.com first reached out to me I was confused and a little worried as I thought I was in trouble," Lohan says in the ad. "I realized Lawyer.com is just about helping people, from getting a DUI... Let's not pretend like I didn't get one...or two or three, or some others."
Lohan is an investor in the service, and will reportedly appear per DailyMailTV in several different ads and promotional materials over the next year.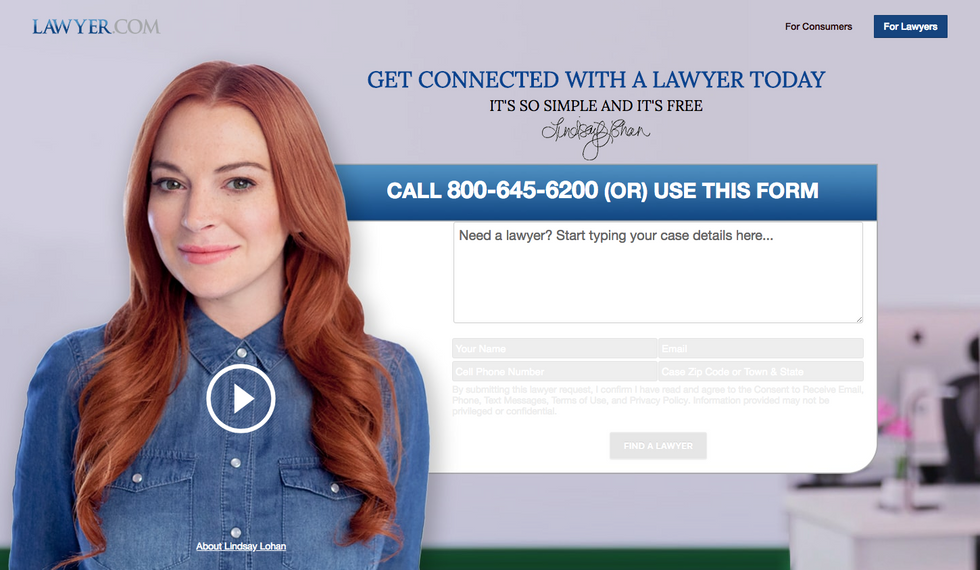 Lohan currently lives in Dubai and has been keeping herself busy. She'll appear on British TV series Sick Note in a recurring role, is planning to star in a Saudi Arabian movie made by an all-female crew, and is working on Lohan Island, which will include a Lohan-branded nightclub. Fun!