From Marni and Gucci to Marc Jacobs and Peter Pilotto, the spring 2018 collections were full of floral prints that recall the stereotypical 1970s couches and curtains found in your grandma's home. While the runways were peppered with these loud prints to heighten kitsch factor, the literal granny florals in Kirk Millar's spring 2019 menswear collection for Linder are the complete opposite.
Related | N.Hoolywood Takes '90s Rave Culture to the Arizona Dessert
"My great, great grandmother had a scrapbook full of poems, magazine clippings of flowers, and drawings from her kids and grandkids," the designer explained at his terrace presentation at the Public Hotel in New York. The flowers in the heirloom ledger, which Millar inherited just before moving from Arizona to New York in 2009, informed the pastel floral motifs applied to sweaters in his spring collection.
Millar's fall 2018 men's collection confronted the process of coming out and fitting in as a young gay man. This season, the designer's mind shifted to matters of love, commitment, and family. "Parents and grandparents are always waiting for the next generation to have kids. When you come out, you still can, but it's different," he says. The question of familial legacy always arises in these situations. Can it be carried on? If so, how?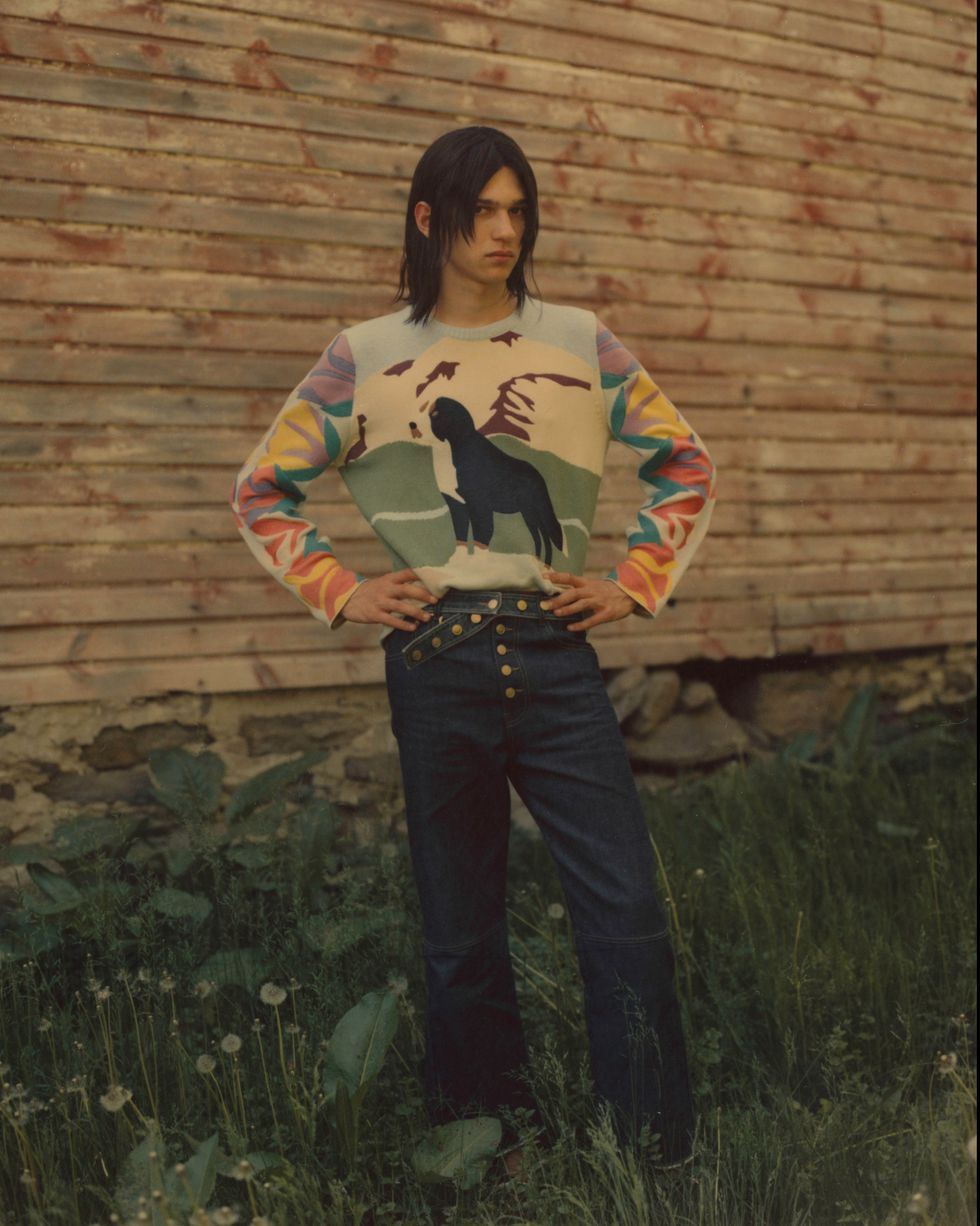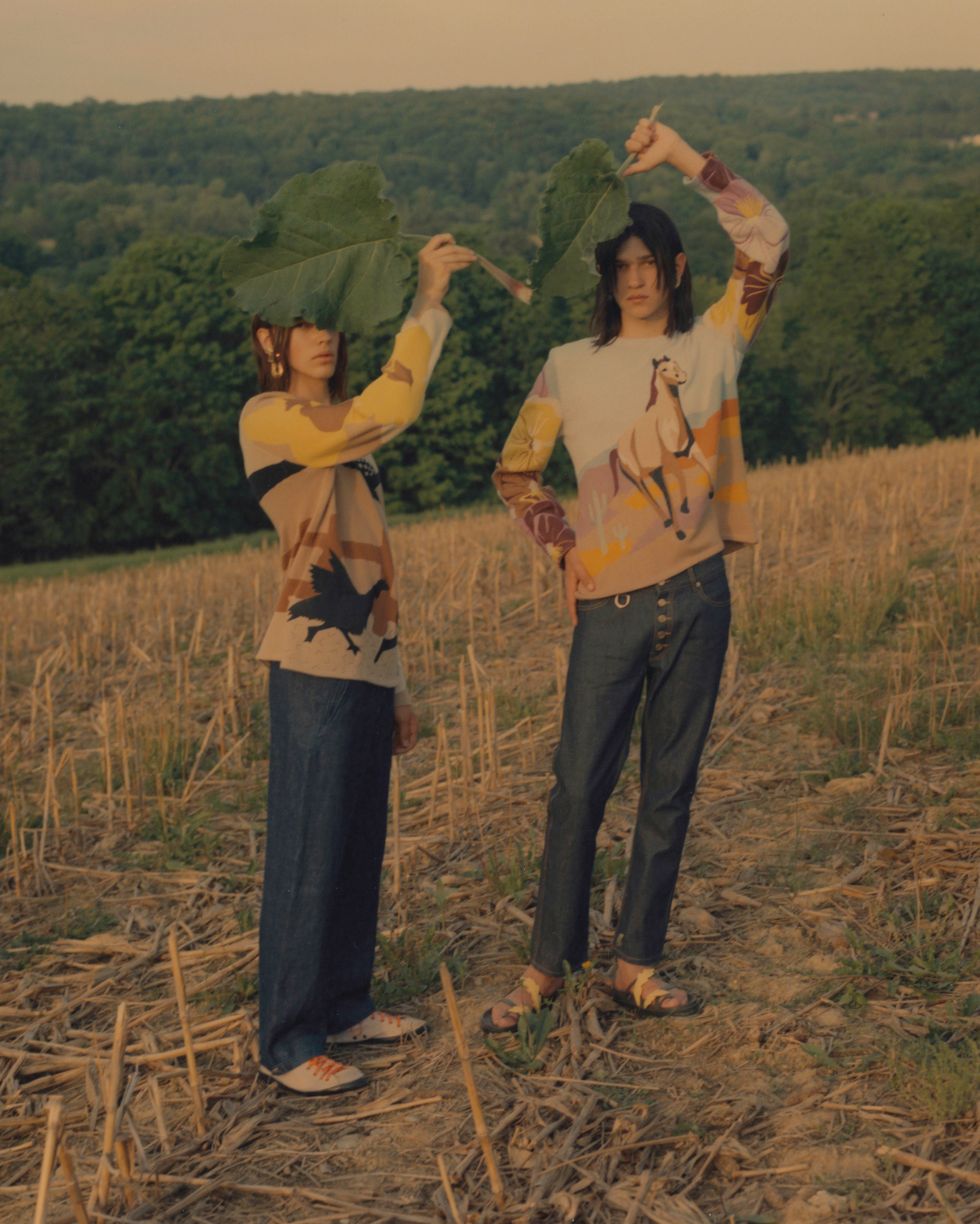 By applying drawings from generations past onto jumpers and incorporating his twice great grandmother's cherished clippings from gardening magazines into the collection's knitwear, Millar is carrying his family's legacy forward through his strikingly sensitive practice. "Sometimes I worry about my work being too personal," he admits. "But then I remember that that's the point of being creative, bringing a part of your experience to the table."
Photography: Andrew Boyle / Lookbook Images Courtesy of Linder