If you would have told Kyrre Gørvell-Dahll and Alan Olav Walker that they'd become Kygo and Alan Walker, two of the biggest artists of the international EDM scene, they may not have believed you — but they should've. The two self-taught DJ/producers were born for stardom, if for nothing else than their sheer determination to make a name in music.
Now, the Norway natives have hit the road for their first North American tour, with Walker supporting, making a quick stop at Coachella to perform to thousands-strong crowds along the way. While in Palm Springs, the pair sat down for PAPER to talk all things clout, collaborators and music's #MeToo.
On the state of dance music:
Kygo: It is definitely evolving. It is very cool to see all the genres collaborating. It's happening a lot right now, a big soup with all types of different genres and exciting collaborations. We are also seeing a lot of hip-hop collaborations with dance music artists.

Alan Walker: I feel like in dance music people are trying to discover what will be the next "it." That is why we try to combine different genres and experiment. We are all about finding that new great sound.
Kygo: Yes! There is a lot of interesting stuff happening. It is great to be a part of helping create that new sound. As artists we don't have to feel limited by genre. We can do whatever we are feeling.
Related | Kygo: the Boundary-Breaking Producer Who Eclipsed EDM
On sacrificing clout for mainstream appeal:
Alan Walker: I am in an interesting position because I feel like my style has suddenly become what people know as mainstream. I have not had to sacrifice anything in order to get where I am today. I am happy with my current sound. It's really important to always create what makes you happiest as opposed to just following trends.
"It's really important to always create what makes you happiest as opposed to just following trends."
Kygo: I agree. My story is similar. When I started making music there weren't many people in the mainstream making my same sound. Then suddenly, a couple years later, it became known as mainstream. As long as you stay true to your sound and your style of music it doesn't make it less cool if others start trying to make the same style of music.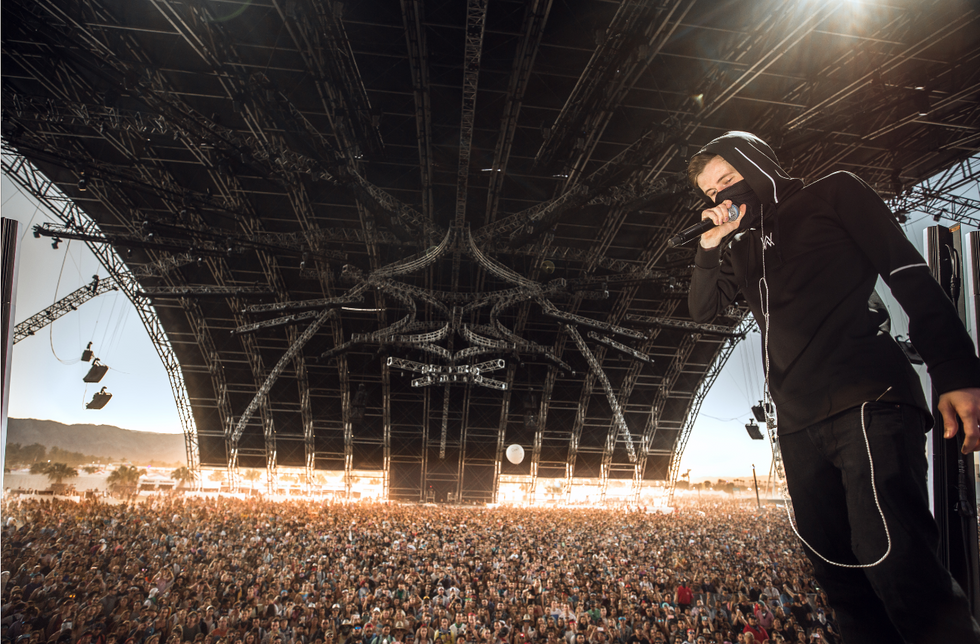 On making it in America:
Kygo: The American market is very big and has an influence over other parts of the world in terms of what is popular, so in that sense it is important.
Alan Walker: There are a lot of markets worldwide that are important to break, but the American market is something people everywhere pay attention to. There are other markets worldwide that can play a role though.
Kygo: I agree. Every artist should have a global worldview. They shouldn't focus on any one market. I know, Alan, you are doing a lot in Asia. That is obviously a huge market as well.
Alan Walker: Yes! The support Asia has shown me has been amazing. It has been fun to be part of a journey where that market started supporting me so early on. The whole dance industry over there has become so big.
On what matters in music:
Alan Walker: It is important that you make whatever you feel happy with. You also want to try and make something that will stick in peoples mind. You want to create something they can remember and that they want to revisit over and over again.
Kygo: If it's a song obviously lyrics are important. People need to listen and connect to it somehow. Melodies are important. You want them to get stuck in people's heads.
On money vs. music
Alan Walker: Being an underground musician in the beginning, I worked with NoCopyrightSounds, an open-source record label that releases copyright-free music. It gave me an interesting perspective when I finally broke through. Releasing your music without copyrights can open up a whole new world for you. That's what it did for me with the gaming community. I was able to gain a huge fan base because people would use my tracks as the background music of their gaming videos. It really increased awareness of me and my music. I appreciate the fans I have gained through that process and always try and give back to them even now. Awareness is the first obstacle you have to overcome as a new artist. I think the industry should be a bit more open-minded as far as music distribution is concerned.
Kygo: For me, I think there are too many people working in the music industry that only care about money and don't care as much about the music. There are people that will speak to you and you can tell they genuinely care, but if there was one thing I could change it would be to get more people in top positions of the music industry that are there for the music and not just the business.
On keeping up with demand for newness:
Kygo: When I am in the studio I just experiment. I don't really think too much about the people that say you have to do this, you have to do that. When I'm in the studio I just want to make whatever feels right to me. I think that's important. Through experimenting you can suddenly come up with something. You may not realize it there and then, but when you try it out it resonates. That's the new sound. It's something people haven't done before. So yeah, it's all about experimenting and having fun.

Alan Walker: Yeah! For example I am always trying to learn and grow my own sound, to take my sound and style to the next stage of evolution as far as the music is concerned. It can be a hard process because you want to be consistent but you don't want things to sound too similar to things you have done before. If things are too similar you will be criticized because people feel like you can't do anything else. It is really just a matter of making something you can be proud of. You have the power to define yourself as an artist.
Kygo: That's important. Naturally you do have to try and take your sound to the next level but it's your sound for a reason. It can be a challenge to always try to stay ahead of the game.
On technology's takeover:
Kygo: There is this cool company that I use on stage, ROLI. It's a seabord, like a flat keyboard where you can drag notes. I don't know if it is going to change music as we know it but it is definitely a cool way to make music. You can use it to play something on a keyboard that sounds exactly like a guitar. Also, things like Spotify and Apple Music have been around for a bit now but have changed the way we listen and find music. It is easier to find new artists and listen to new music. At the same time people don't really listen to albums anymore.

Alan Walker: Yeah I guess Spotify and Apple Music aren't really new technology anymore but they have changed music consumption. The market has become so streaming based that no one really buys albums. If you put out an album it is likely that, if for example it's an 8 track album, only 1 or 2 of those songs will get any good attention, as in getting more streams than the others. That is because if there is one song people really like it will get playlisted more which in turn attracts more listeners. At the same time the other songs on the album have a life that is more in the shadows.
On the streaming impact:
Alan Walker: Hmmm. Streaming numbers are not something I consider as far as music creation is concerned. At the same time you want the listener to be engaged with the song. If you haven't gained their attention in the first 15 to 30 seconds they probably aren't feeling it.
Kygo: Yeah, I agree. It is important to get listeners past the first 30 seconds but it's not something I really think about when I produce music. Maybe it should be! [Laughs] But I really just want to make a song that sounds good. Streaming numbers are important but it's really just about fans having the ability to find the music whether they download it, buy it or stream it on their computer.
On #MeToo in music:
Kygo: I think the #metoo movement has been important to see. It is something that should have been talked about a long time ago. As far as deejays there are some really great woman taking part in dance music. Rezz was one of my favorites at Coachella.
Alan Walker: I read an article recently on how female representation at festivals has been really lacking. It is important that we are talking about that more and that people are becoming aware that this is a problem. I am seeing more and more female acts in general on line-ups which is exciting. It is also really cool to see more woman getting into the Dance Music industry because it needs more diversity.
Kygo: Yeah! It's important for festival promoters, and everyone in the industry, to think about and to give the female deejays the same chance to get on to a line-up as the male deejays. It seems like the industry is trying to change and opening up and that is a great thing!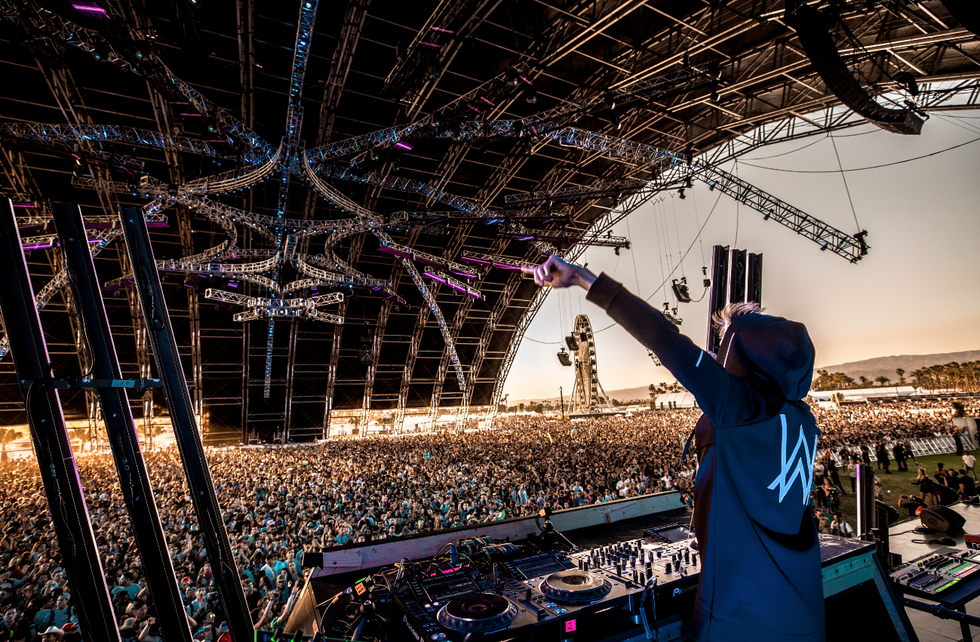 On favorite collaborations and dream collaborators:
Alan Walker: I have worked with some pretty amazing people. One of my favorite collaborations was with one of the guys that got me into the music industry, his name was DJ Ness. I took a song of his that was around five-years-old and completely flipped it. We made it a 2017 version of the track and re-released it. It did really well. It is awesome when you can work with and give back to the people that gave to you in the very beginning. That one was super special to me.

One of my dream collaborators... [laughs] I would definitely pick you!
Kygo: Wow! Well that one is going to happen!
Alan Walker: [Laughs]
Kygo: I think it's hard to pick one favorite collaboration. I'm obviously really happy with all the songs I've released. I don't release something I am not happy with it. I'm always getting cool demos, and working with people online, and then in the studio with songwriters.
But as far as a dream collaborator, Ed Sheeran has always been on the top of my list. I've remixed some of his stuff. I'm talking with him about doing something so hopefully it happens. But I mean now I am just really excited about our collaboration. It's definitely going to happen!
Photography: Mohammed Sarmadawy