If you've been at the edge of your seat waiting for news about the forthcoming season of American Horror Story, today's news might be one step closer to experiencing a good ol' haunt.
In a delightfully creepy trailer, everyone's favorite socialite Kim Kardashian is joining the cast for American Horror Story: Delicate.
The news has taken the internet by storm, especially because no one knows what the season's theme will be yet. However, people are definitely excited to check out Kardashian's skills as she bounces between socialite, influencer, mom and budding lawyer.
\u201c@KimKardashian @AHSFX @FXNetworks RYAN MURPHY LITERALLY SAID :\u201d

— Kim Kardashian (@Kim Kardashian) 1681142414
\u201c@KimKardashian @AHSFX @FXNetworks this was not on the 2023 bingo card kimberly!!!!\u201d

— Kim Kardashian (@Kim Kardashian) 1681142414
There's no word yet on how big her role will be. If the trailer is any indication, it appears that she will be performing alongside Emma Roberts in what is hopefully be something pretty major.
There's no telling what this season's theme will be, but early rumors suggest that the show's 12th season is based off of Danielle Valentine's Delicate Condition, which tells the story of a woman who is convinced something sinister is interfering with her pregnancy journey as she tries to conceive through IVF. This will be the first season based on a book if that's the case, and it might also explain some other big changes for the show.
Playwright Halley Feiffer is reportedly also writing this season, replacing Ryan Murphy as show runner. Murphy will instead be executive producer.
\u201cHalley Feiffer is writing every episode of \u201cAmerican Horror Story: Delicate.\u201d She will also replace Ryan Murphy as showrunner for the season, who will instead serve as executive producer.\u201d

— The AHS Zone (@The AHS Zone) 1681147549
Kardashian is no stranger to the screen, making cameos in Disaster Movie and lending her voice to the Paw Patrol movie. However, this is a chance to show off her acting chops in a larger way. We'll be tuning in.
Photo courtesy of Neil Rasmus/BFA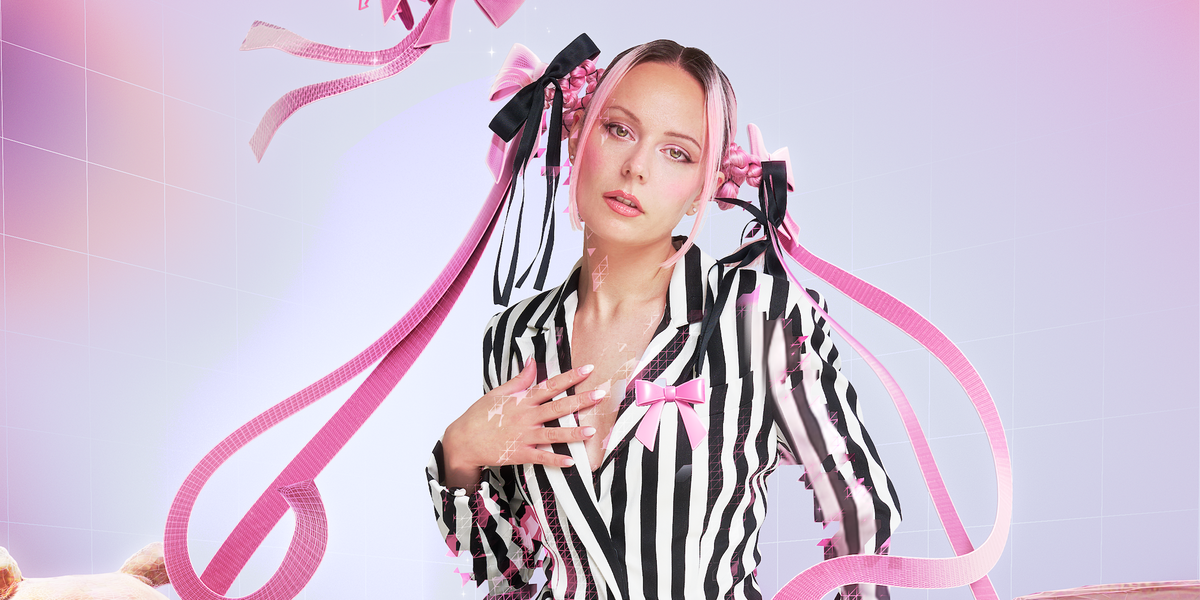 Music
Story by Harry Tafoya / Creative direction & VFX by Andy Rolfes / Photography by Nicholas Needham / Styling by Erik Ziemba / Hair by Davey Matthew / Makeup by Frostie Delite
Story by Harry Tafoya / Creative direction & VFX by Andy Rolfes / Photography by Nicholas Needham / Styling by Erik Ziemba / Hair by Davey Matthew / Makeup by Frostie Delite
07 November